Ogden

Ogden is a city in Weber County, Utah, United States. Ogden serves as the county seat of Weber County. The population was 82,825 according to the 2010 Census. The city served as a major railway hub through much of its history, and still handles a great deal of freight rail traffic which makes it a convenient location for manufacturing and commerce. Ogden is also known for its many historic buildings, proximity to the Wasatch Mountains, and as the location of Weber State University.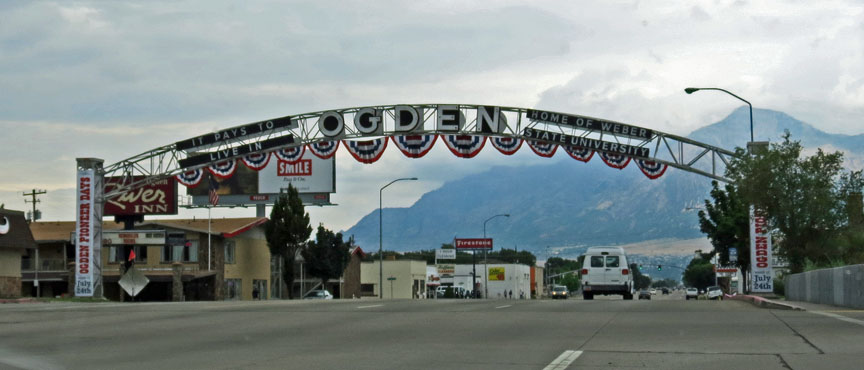 Ogden is a principal city of the Ogden–Clearfield, Utah Metropolitan Statistical Area, which includes all of Weber, Morgan, and Davis counties. The 2010 Census placed the Metro population at 547,184. In 2010 Forbes rated the Ogden-Clearfield MSA as the 6th best place to raise a family.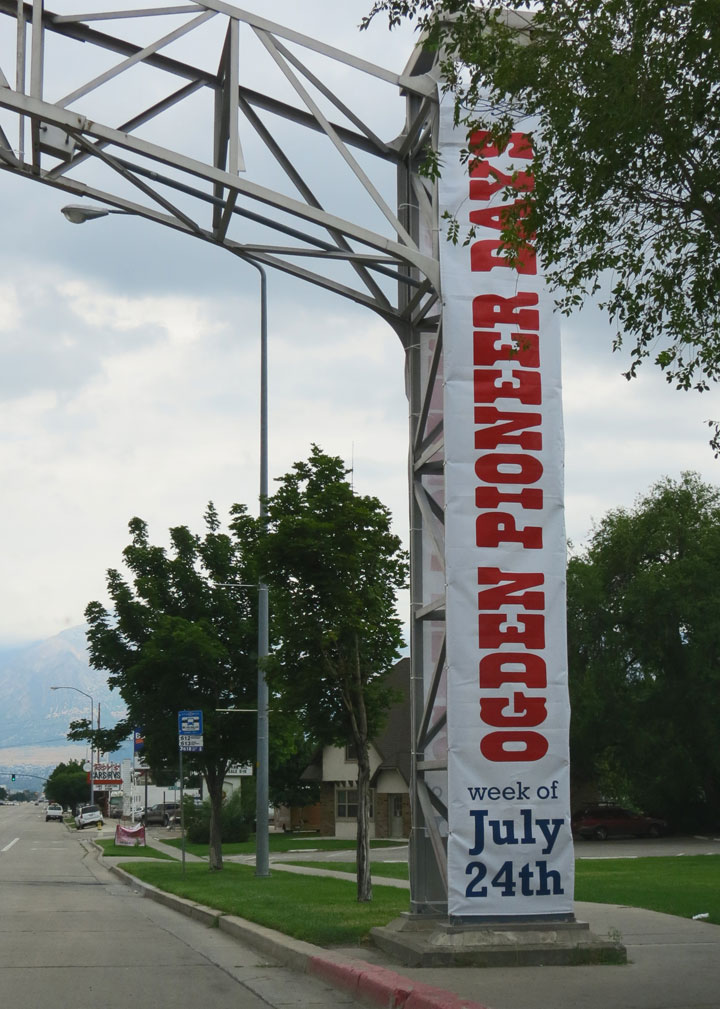 Originally named Fort Buenaventura, the city of Ogden was the first permanent settlement by people of European descent in the region that is now Utah. It was established by the trapper Miles Goodyear in 1846 about a mile west of where downtown Ogden is currently located. In November 1847, Fort Buenaventura was purchased by the Mormon settlers for $1,950. The settlement was then called Brownsville, after Captain James Brown, but was later named Ogden for a brigade leader of the Hudson's Bay Company, Peter Skene Ogden, who had trapped in the Weber Valley a generation earlier. The site of the original Fort Buenaventura is now a Weber County park.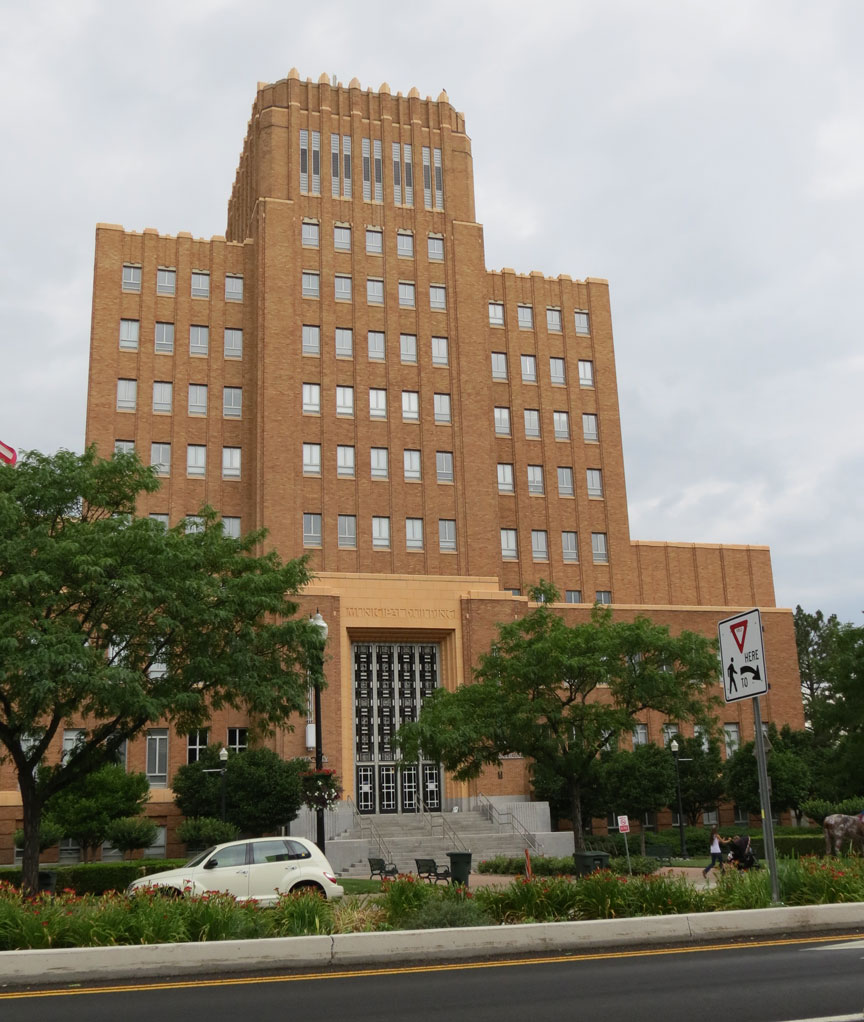 Municipal Building
Ogden is the closest sizable city to the Golden Spike location at Promontory Summit, Utah, where the First Transcontinental Railroad was joined in 1869. Ogden was known as a major passenger railroad junction owing to its location along major east-west and north-south routes. Railroad passengers traveling west to San Francisco from the eastern United States typically passed through Ogden (and not through the larger Salt Lake City to the south). Ogden, however, is no longer served by Amtrak, the national passenger rail system, and passengers desiring to travel from Ogden by rail must travel via FrontRunner commuter rail to Salt Lake City.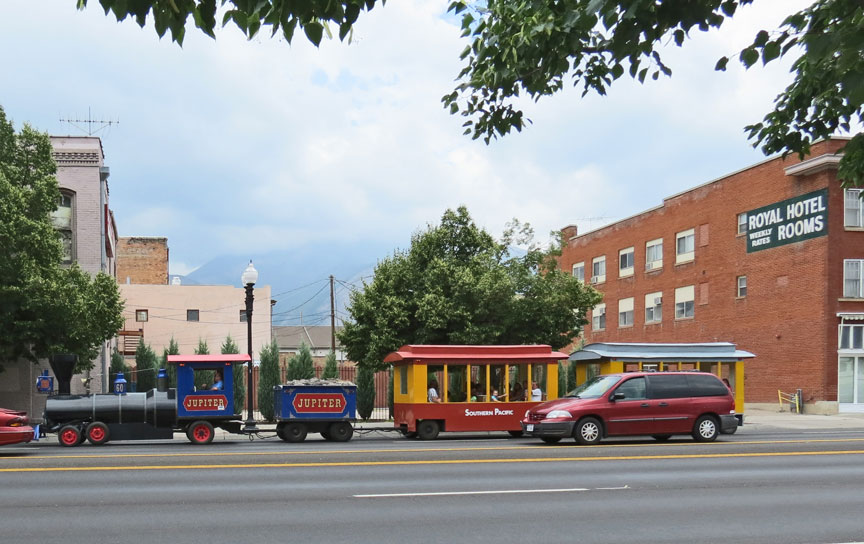 Tourist train around town
In 1972, The Church of Jesus Christ of Latter-day Saints completed construction of and dedicated the Ogden Utah Temple in Ogden. The temple was built to serve the large LDS population in the area. In 2010, the LDS Church announced a major renovation of the Ogden Temple and the adjacent Tabernacle. The work, which began in April 2011, includes completely changing the dated 70's exterior, removing the steeple from the Tabernacle so as to make the Temple's steeple a main focus, as well as a new underground parking garage and new gardens.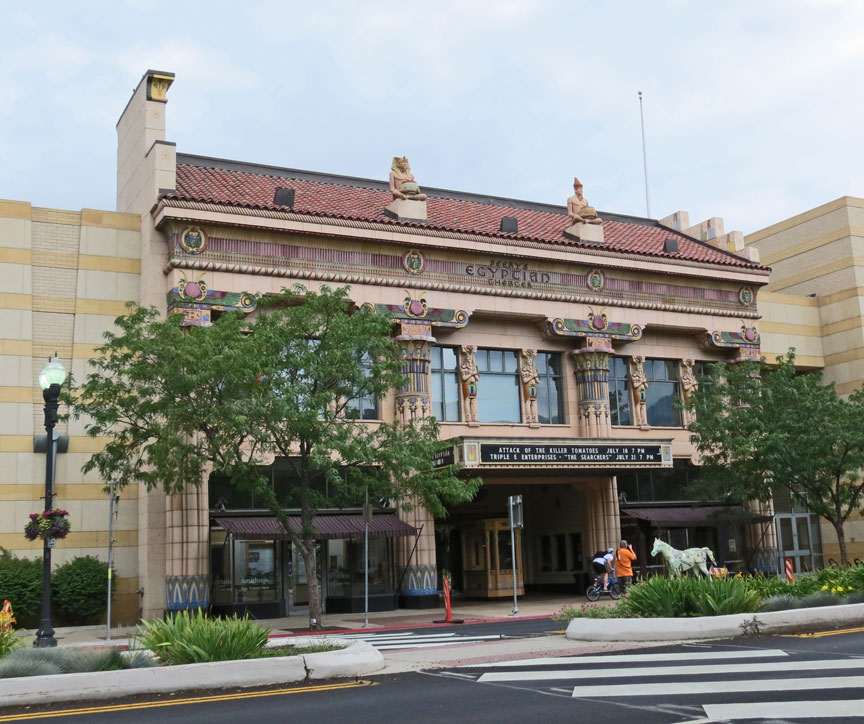 Egyptian Theater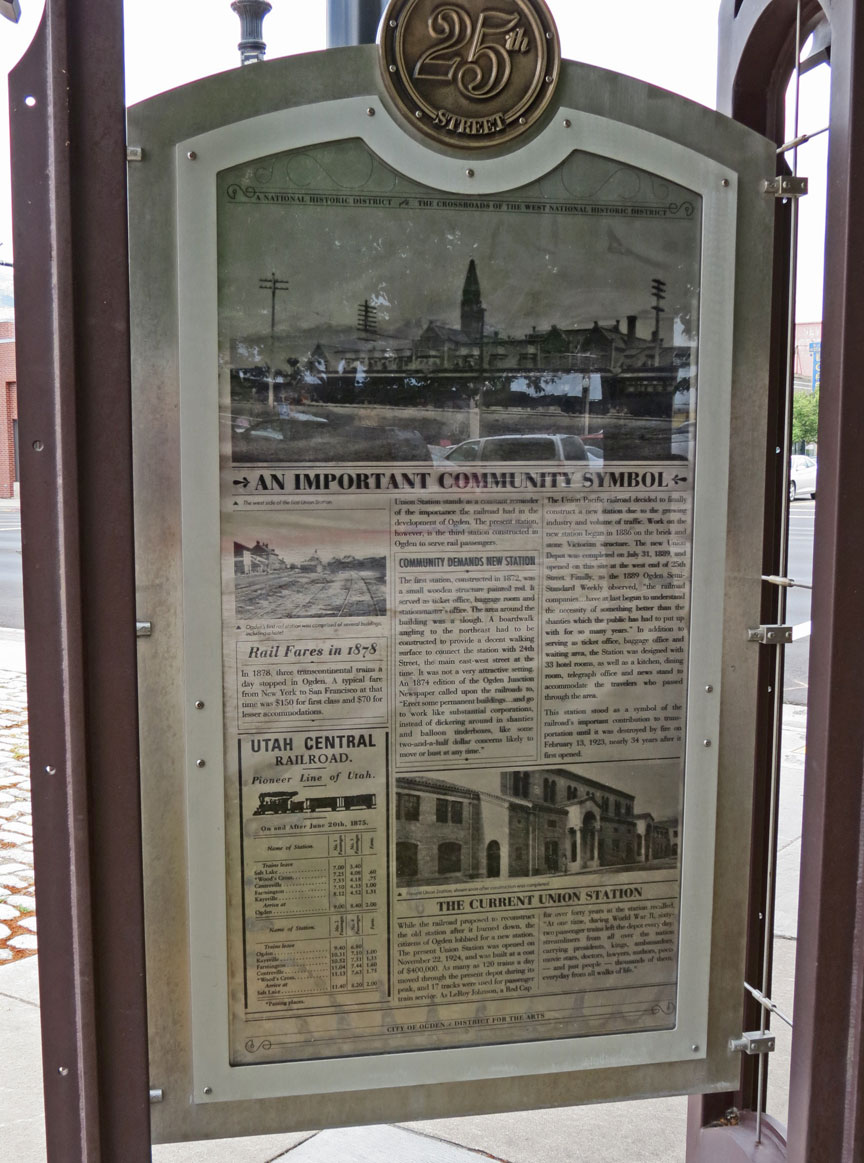 marker on 25th Street
Because Ogden has historically been the second largest city in Utah, it is home to a large number of historic buildings. However, by the 1980s, several Salt Lake City suburbs and Provo had surpassed Ogden in population.
Text from Wikipedia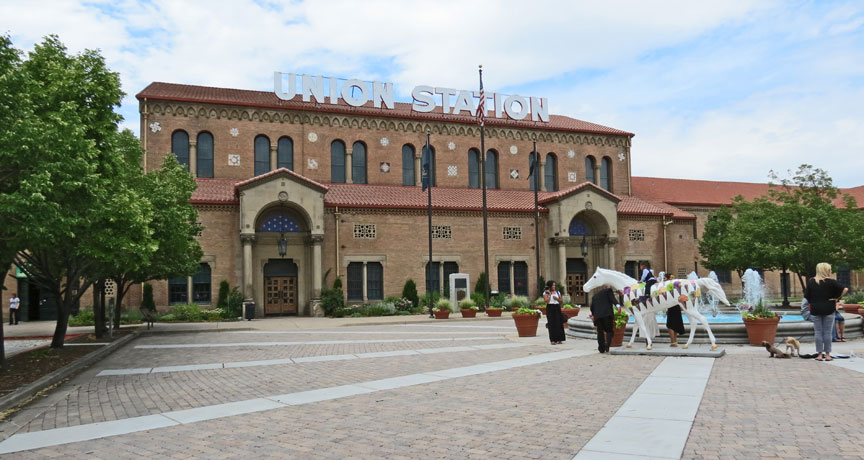 Union Station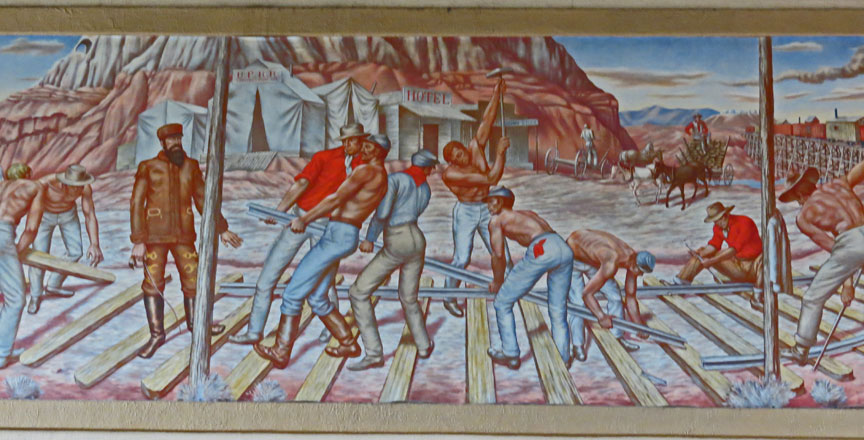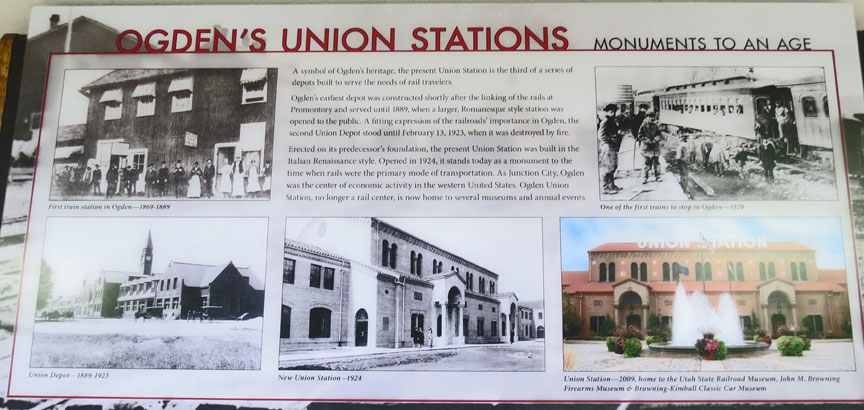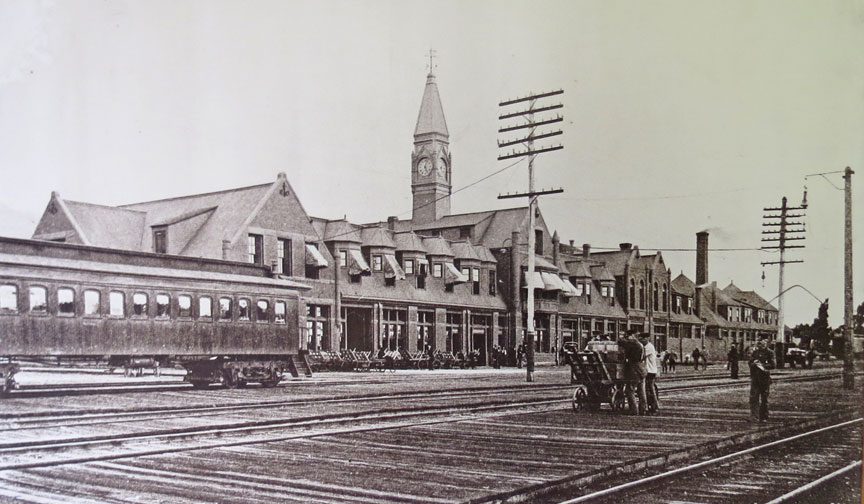 yesteryear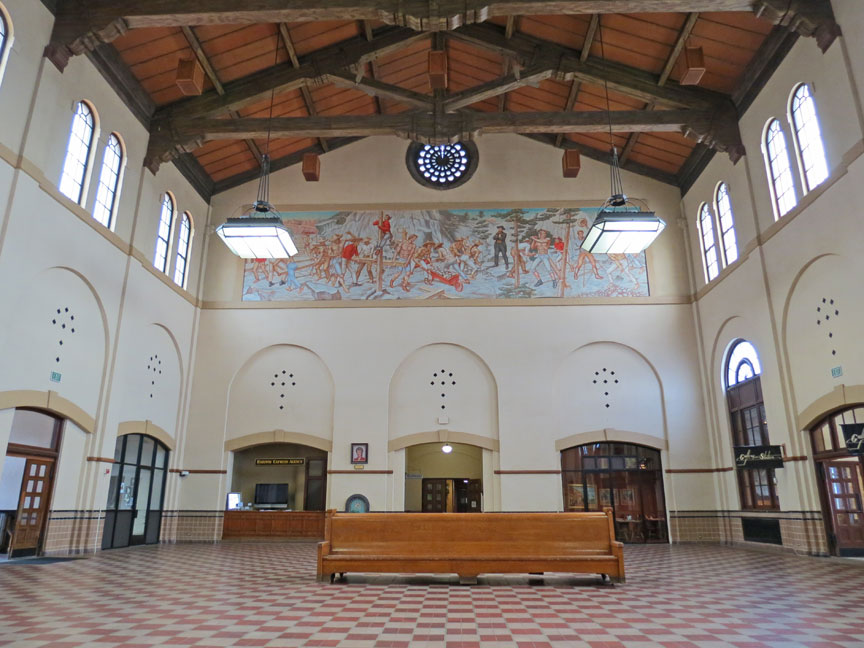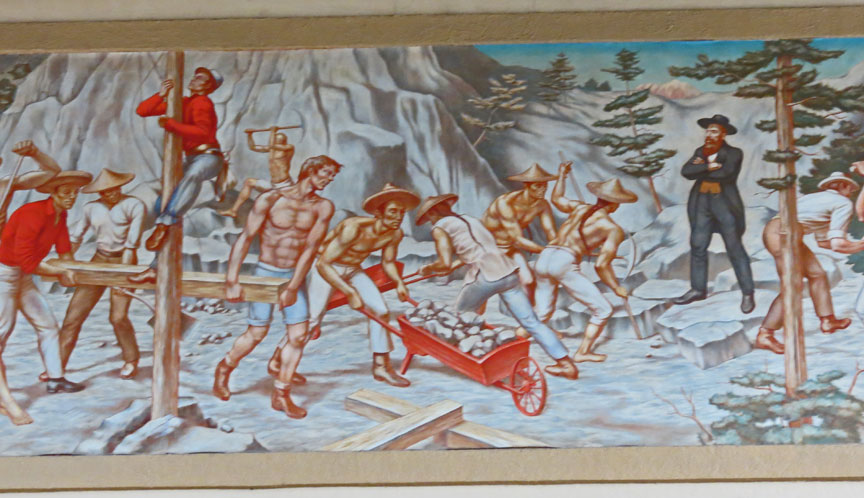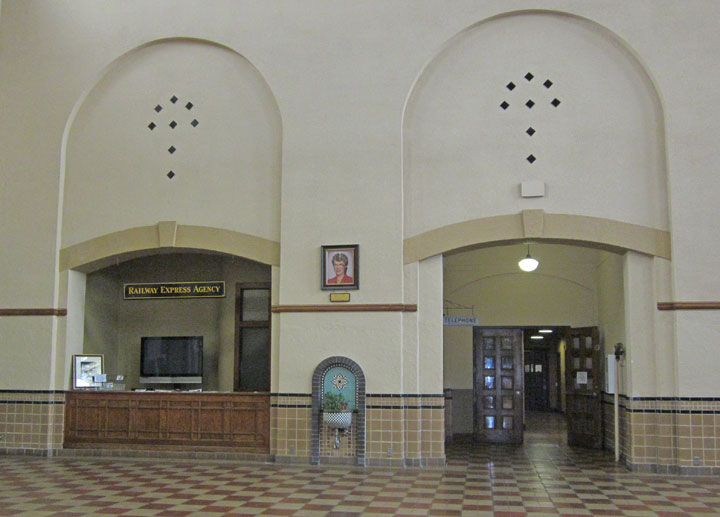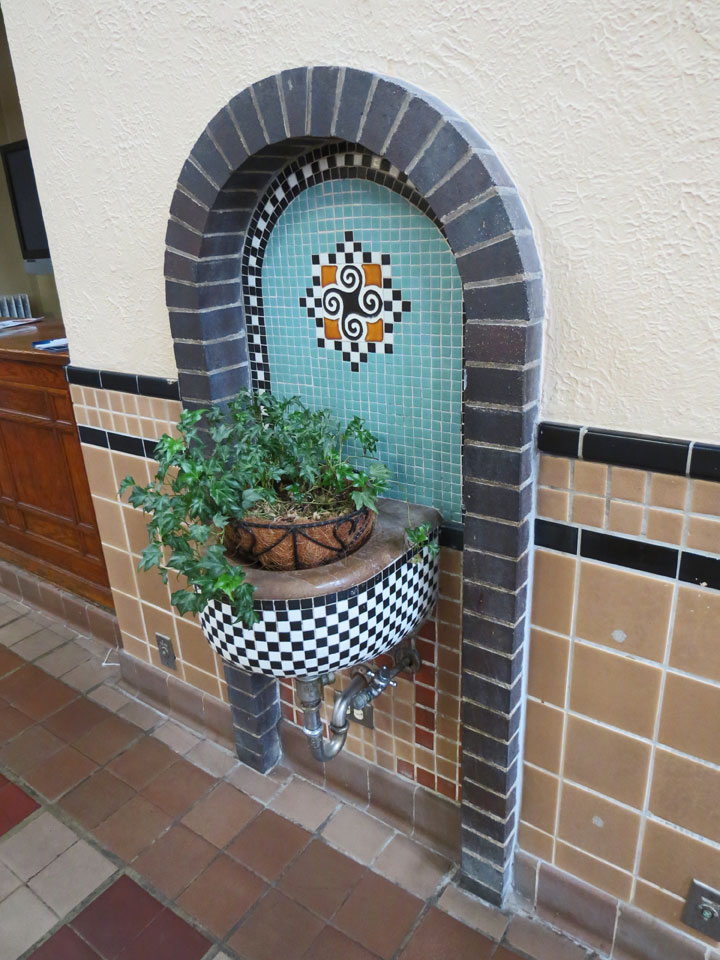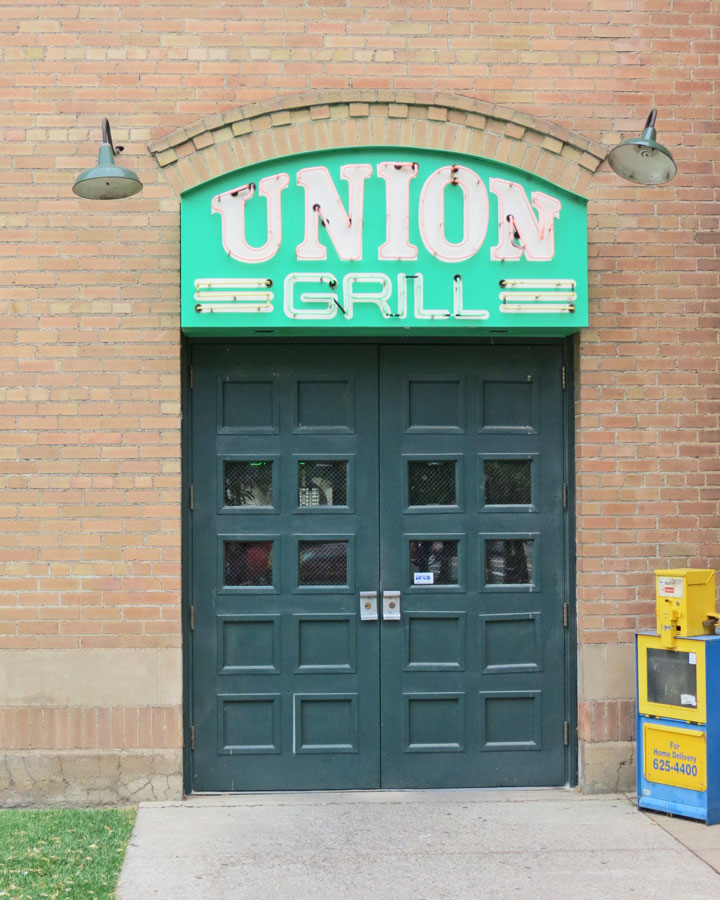 Union Grill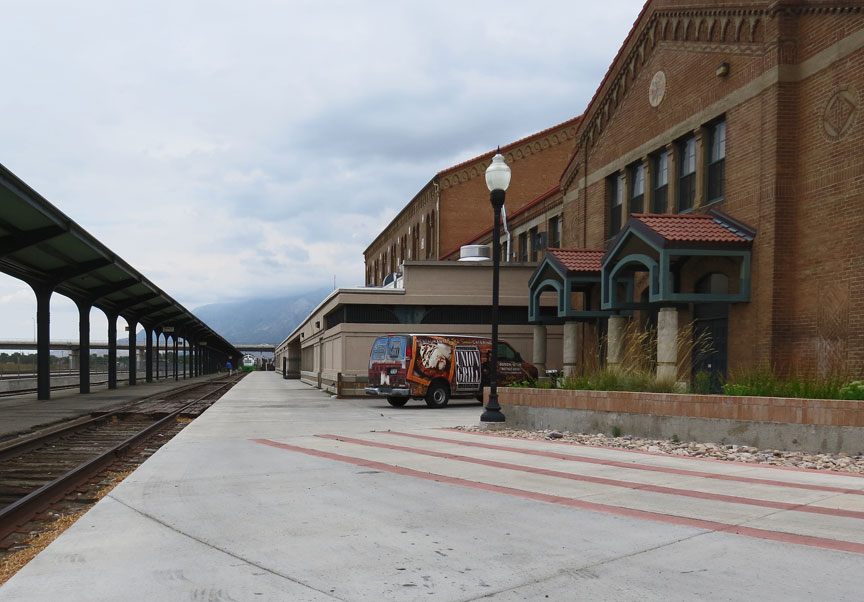 track side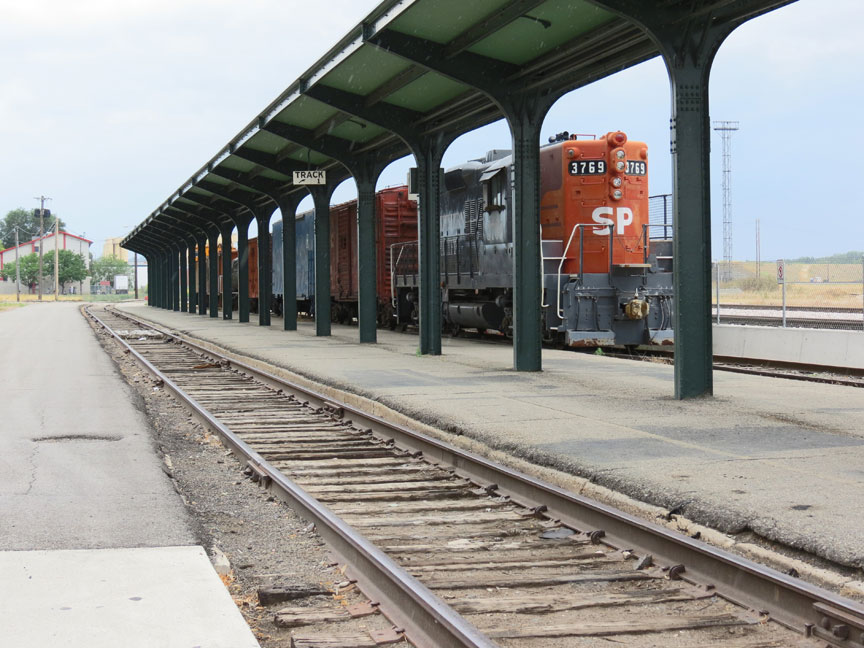 ---
---