Tabernacle Choir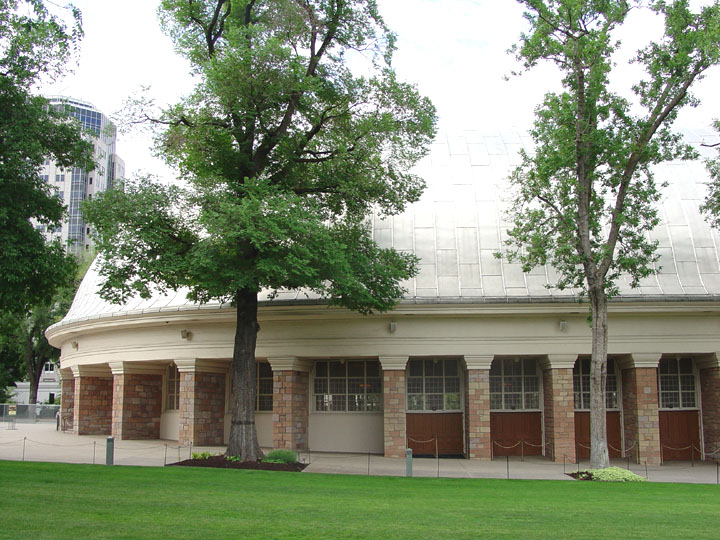 The Mormon Tabernacle in Salt Lake City
The creation of the Mormon Tabernacle Choir stems from a small choir organized to sing at a Church
conference on 22 August 1847, just 29 days after the first
Latter-day Saints entered the Salt Lake Valley.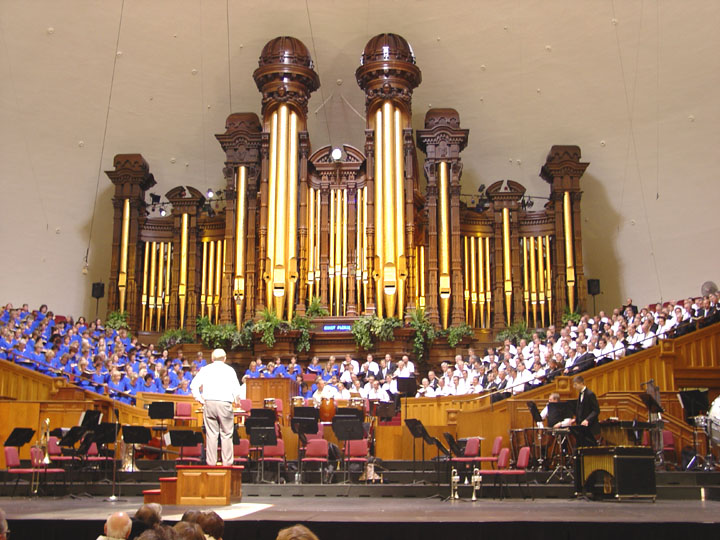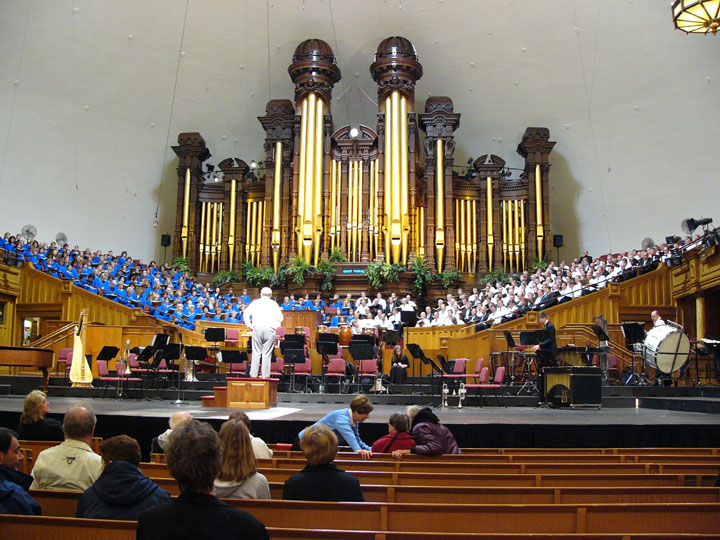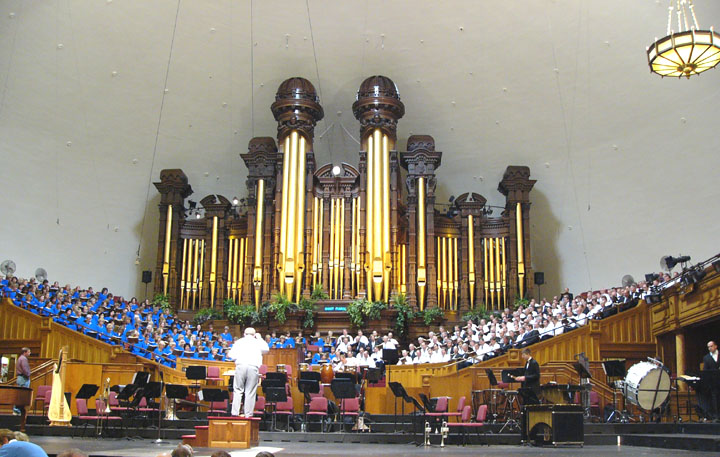 the choir in rehearsal

Today the Choir has 360 unpaid volunteer members who come from all walks of life. The choir's first radio
broadcast took place on 15 July 1929. Music and the Spoken Word is now the longest running continuous
network broadcast in the world. It is heard weekly over 2,000 radio, television, and cable stations worldwide.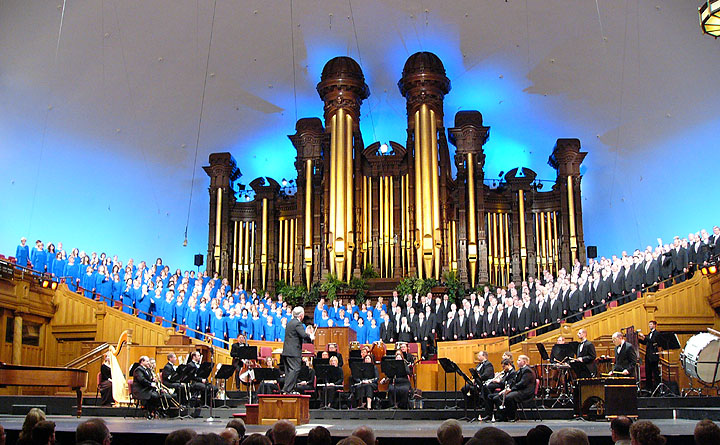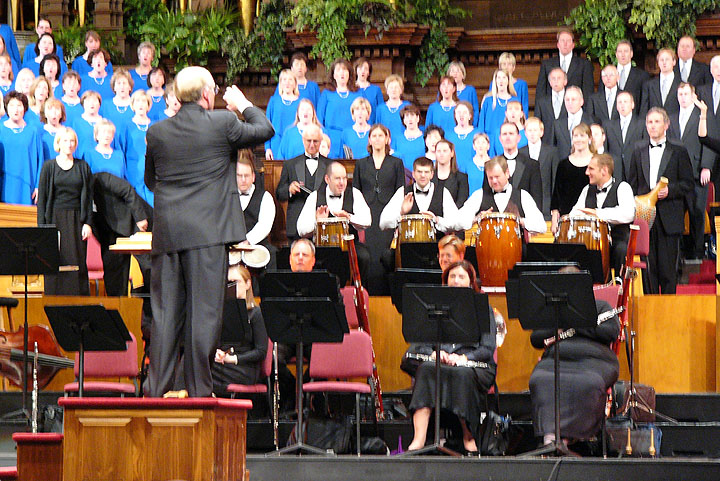 in concert with the orchestra
In 1999 the Orchestra at Temple Square and the Temple Square Chorale, both composed of volunteers, were
created. They often join with the Choir for broadcasts, concerts, and recordings.

For information log on to www.mormon.org.

THE CHURCH OF JESUS CHRIST OF LATTER-DAY SAINTS
---
---