Appalachia Museum
an Appalachian cabin from "Possum Trot", Tennessee
(home of Mark Twain's parents and some of their children)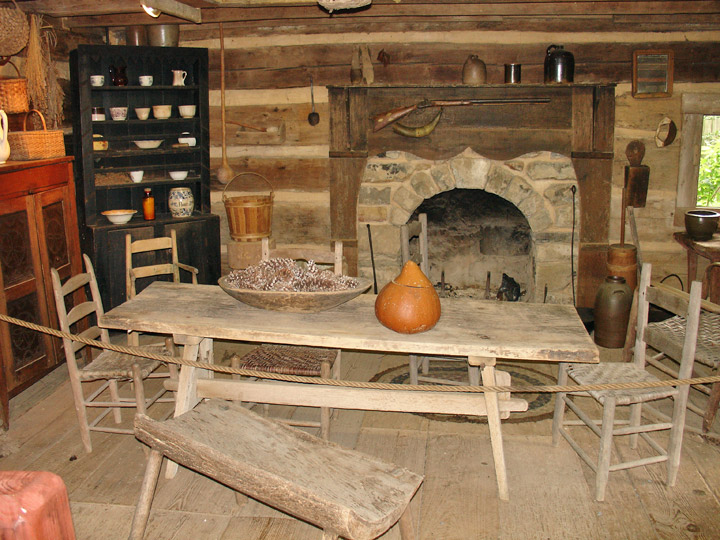 cabin interior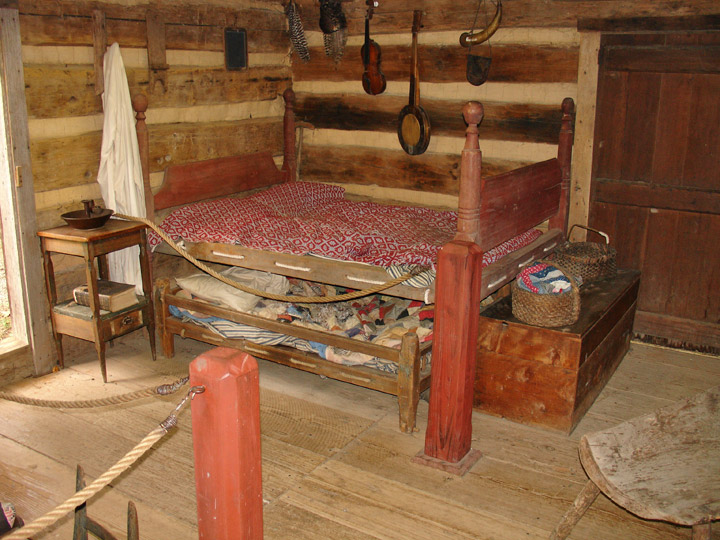 the small bed slips under the higher one
The Appalachian Region consists of highlands running from the mountains of west-central New York in the north to central Alabama in the south. It includes the Appalachian Mountains and a number of surrounding features. The mountains lie roughly parallel to the Atlantic Coast and rise from the Coastal Plain, a flat, low-lying area that stretches along the East Coast from southern Maine to Texas. Between the coastal plain and the mountains is the Piedmont, an area of rolling foothills. To the west of the Appalachians is the Appalachian Plateau, an area of hilly uplands that extends from Pennsylvania to Alabama and descends gradually to the lowlands of the central United States.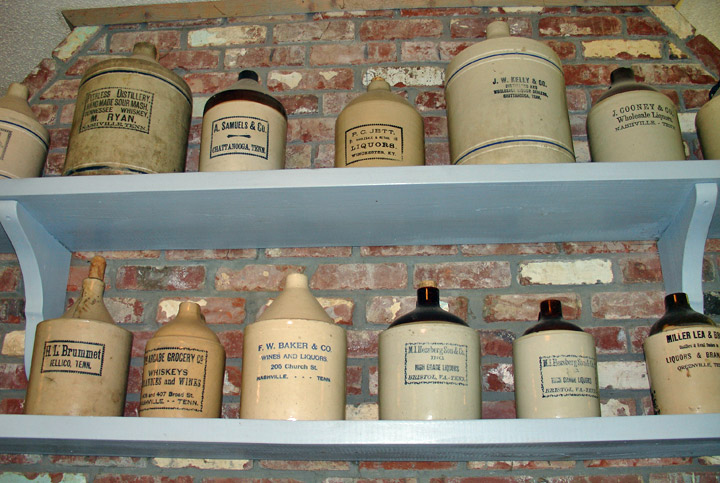 Appalachian jugs
Other Photos of Appalachian items in the Museum

The Appalachian Region terminates in the south at the edge of the coastal plain. The northeastern boundary of the Appalachian region lies along the western edge of Megalopolis where urban land use changes to rural land use. The eastern edge follows the change in topography between the rolling uplands of the Southern Piedmont and the Blue Ridge Mountains (the highest range of the Appalachians). To the west, the boundary runs along the western edge of the Appalachian Plateau.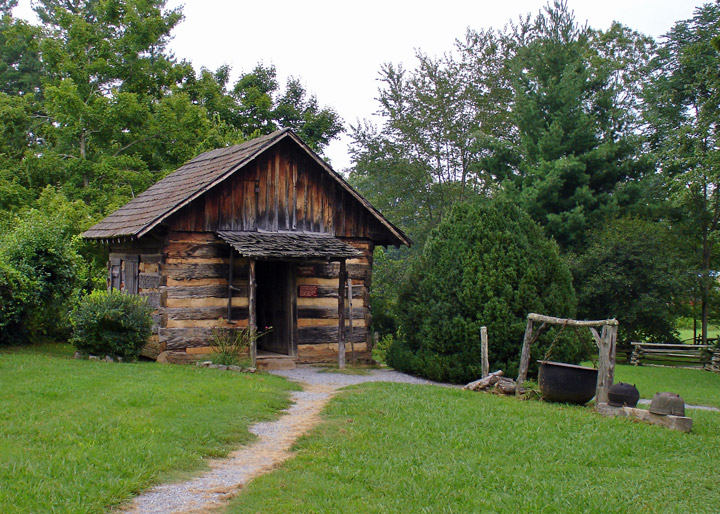 Arnwine Cabin from Clinch River, Tennessee (1800s)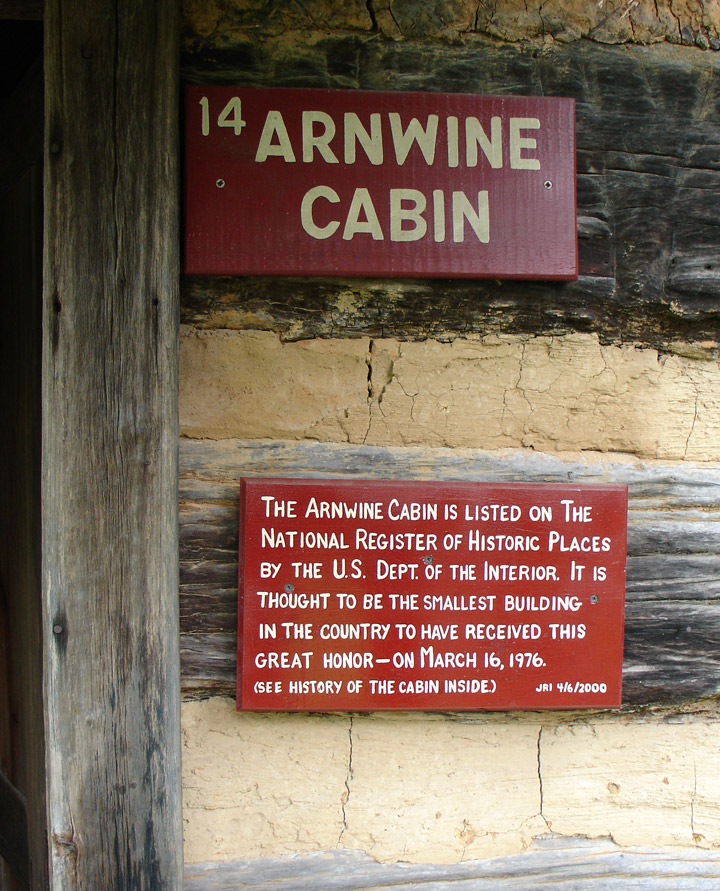 Wes Arnwine Cabin
The Blue Ridge is made up of igneous and metamorphic crystalline rocks and includes the highest mountains in the eastern United States. In North Carolina, Mount Mitchell, in the Great Smoky Mountains, is the highest point in the region at 2,037 m (6,684 ft) above sea level. Because of heavy rainfall and warm temperatures, the Blue Ridge area is covered with an impressive forest. The ridges vary in shape and size, but the valleys are mostly flat, narrow, and cleared for agriculture.
Corn Crib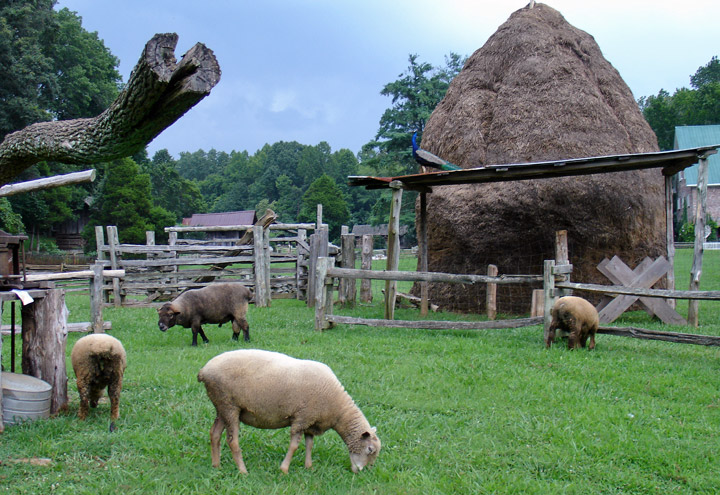 the farm with the sheep and the hay stack
Other Photos from the Appalachian Farm
Just west of the Blue Ridge is the Great Valley, a natural lowland route running northeast-southwest. The valley is known locally as the Cumberland Valley and the Shenandoah Valley. To the west of the valley, the Appalachian Plateau is chiefly hill country.

Text from Microsoft® Encarta®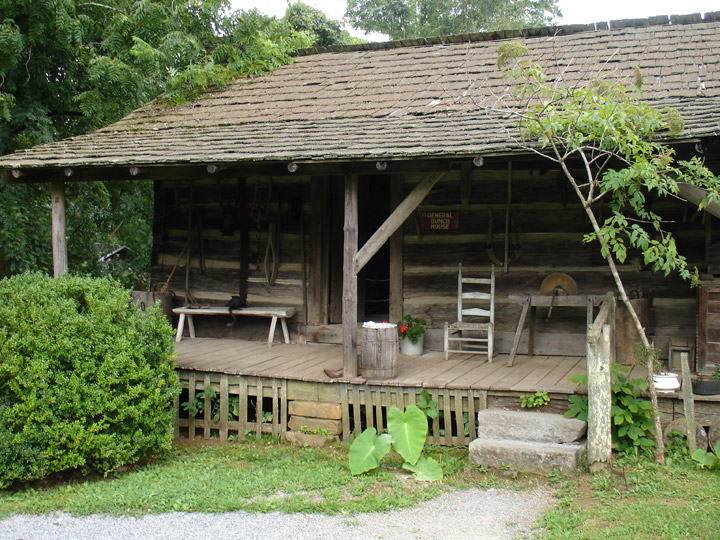 McClung House (1790s)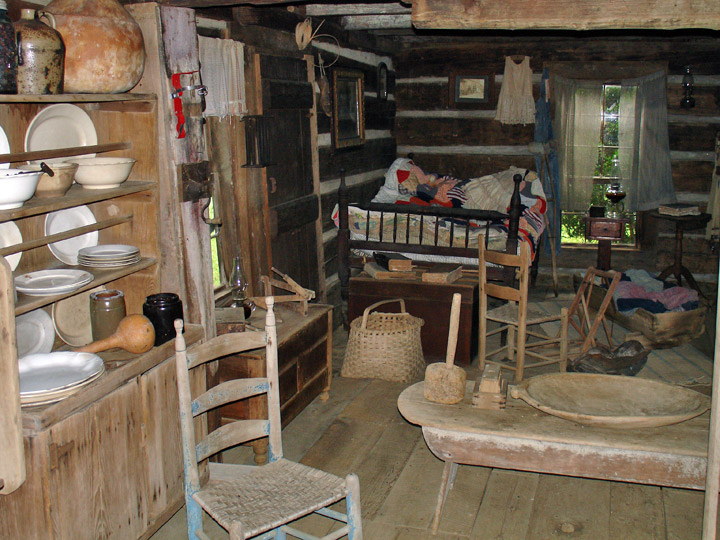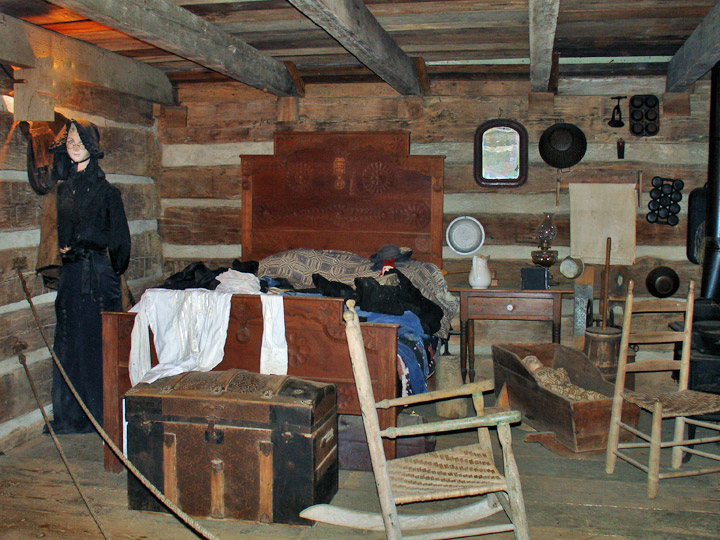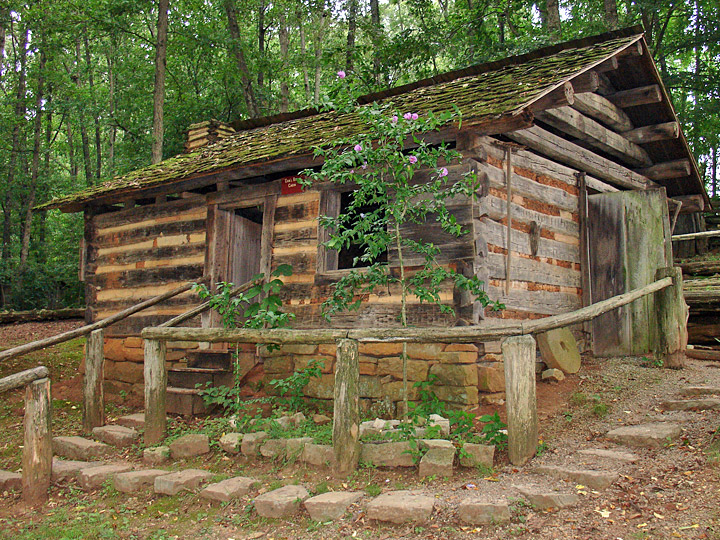 Movie Version of the Daniel Boone Cabin (1800s)
(Young Dan'l Boone TV series on CBS)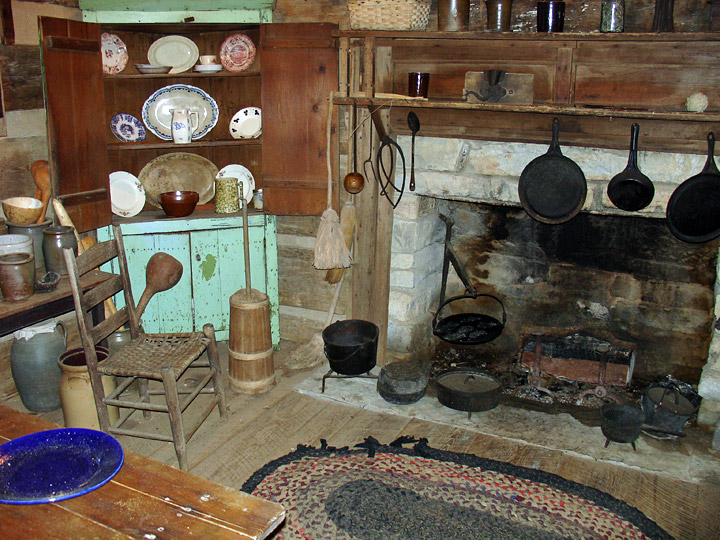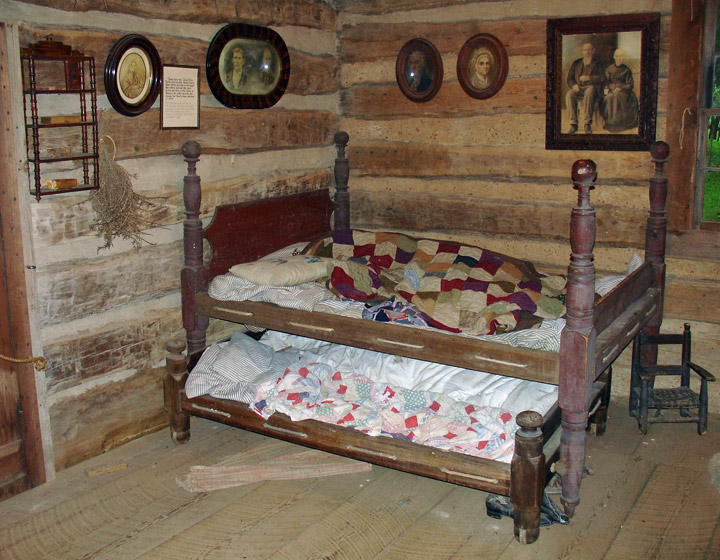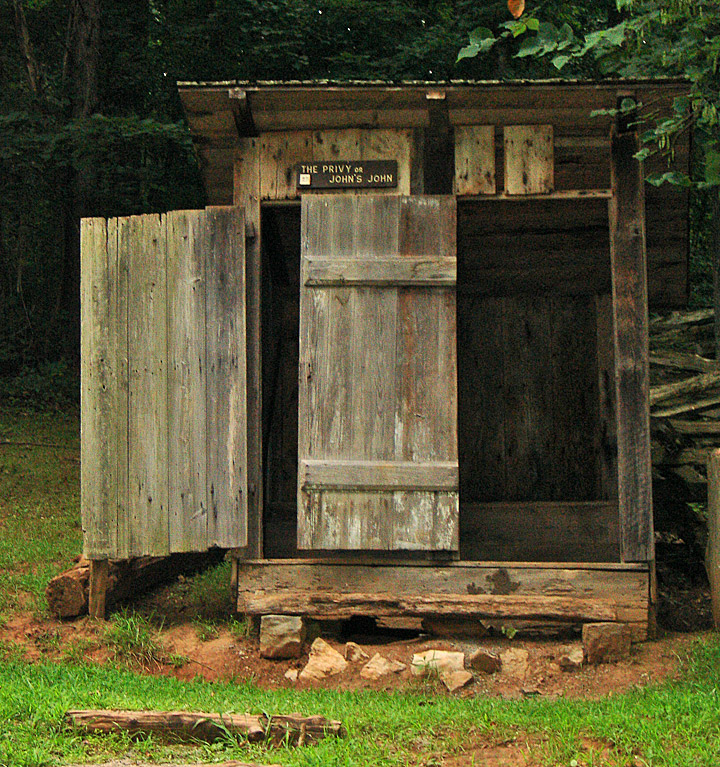 John's John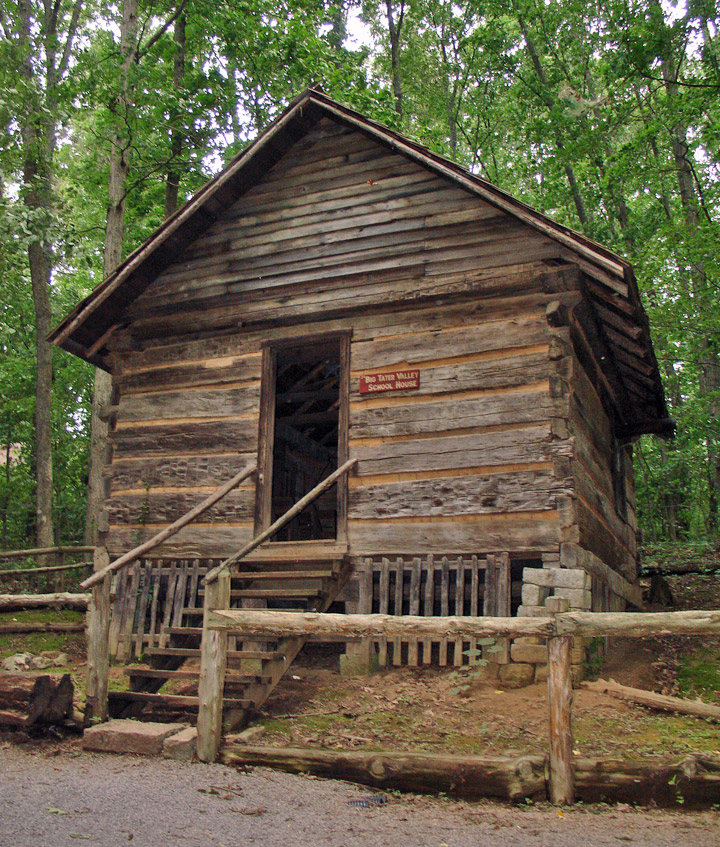 Tater Valley school house
its interior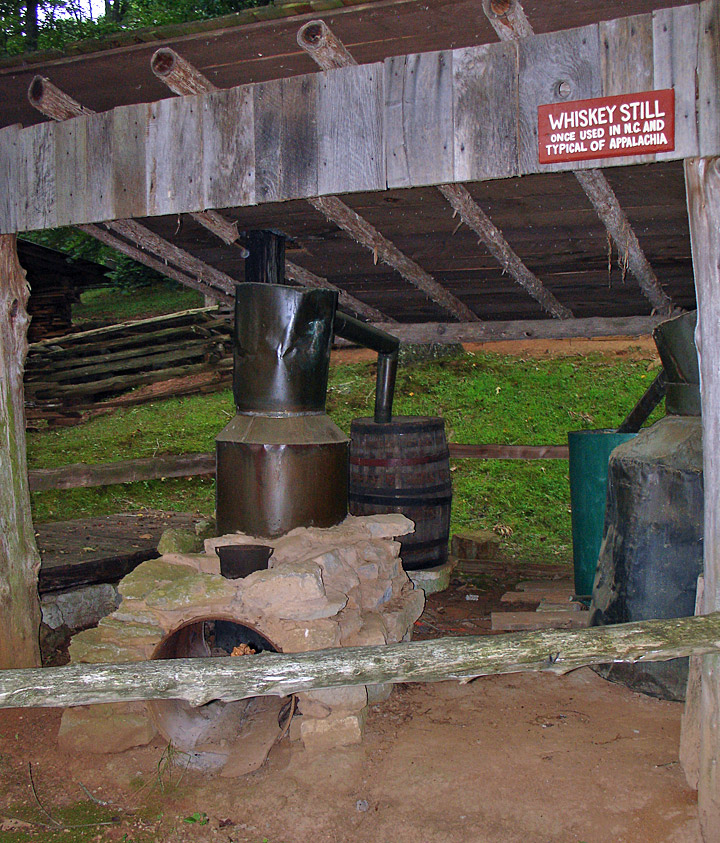 whiskey still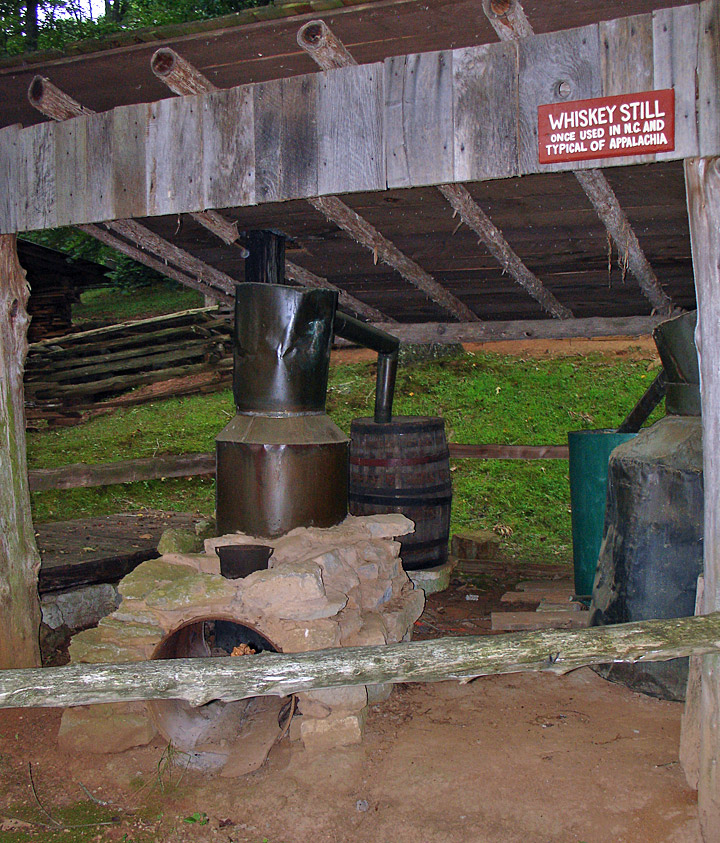 detail of the still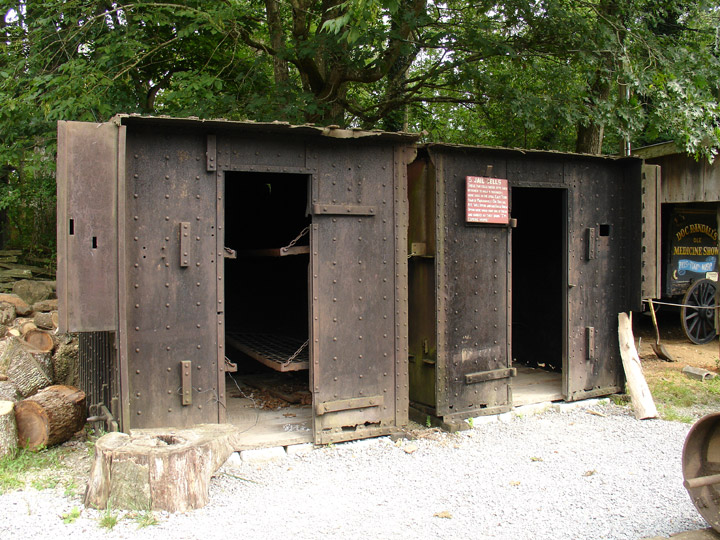 Jail Cells, from Madisonville, Tennessee (1874)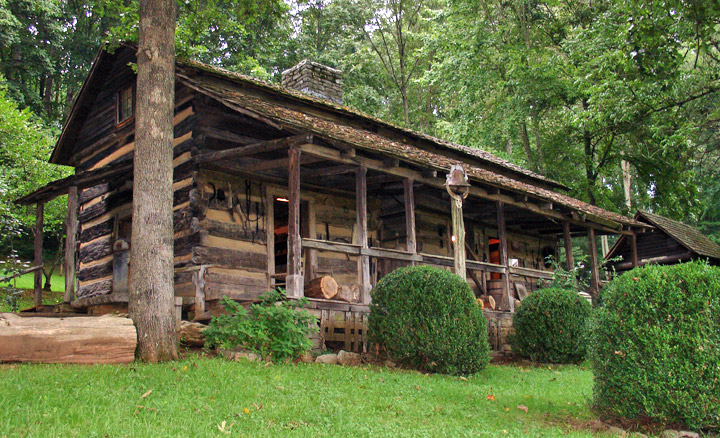 Peters Homestead from Lutrell, Tennessee (1840)
---
---