Graceland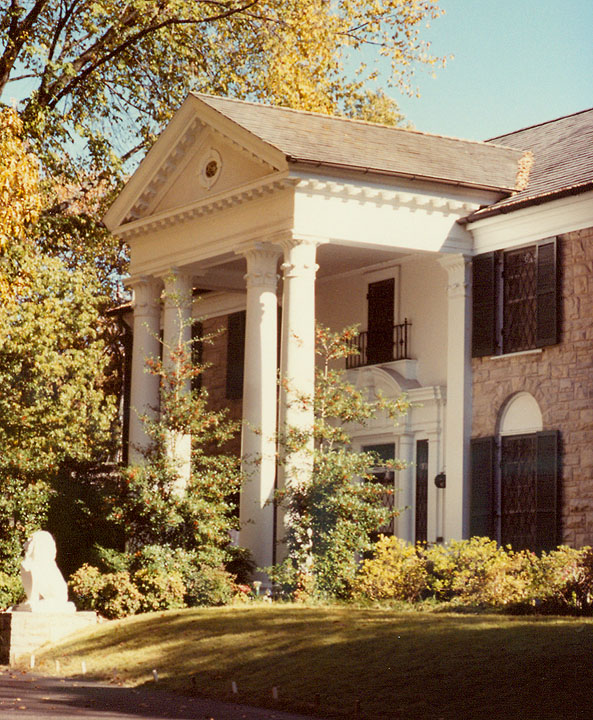 Graceland
home of Elvis Presley in Memphis, Tennessee
Presley, Elvis (1935-1977), American singer and actor, one of the most popular entertainers of the 20th century. Presley is renowned as an early pioneer of rock music and is considered by many to be rock's greatest performer.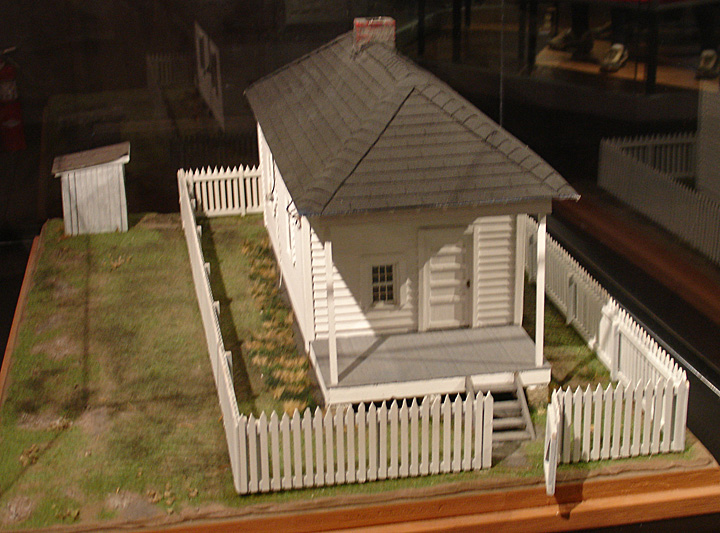 model of Elvis' birth home
Elvis Aaron Presley was born in Tupelo, Mississippi. He attended Pentecostal churches in his youth, and there he heard gospel music. He also listened to blues and country-and-western music and won a talent contest at the age of ten for a rendition of the ballad "Old Shep," written by country singer Red Foley.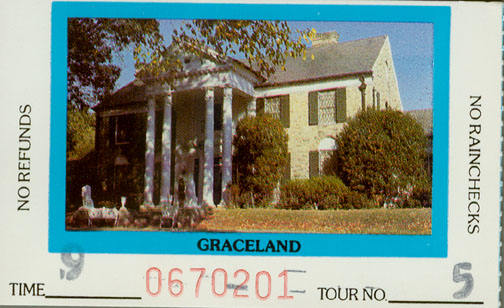 ticket for the tour of Graceland
Following high school, Presley worked as a truck driver. In 1953, while recording some songs as a birthday gift for his mother at a studio in Memphis, Tennessee, Presley impressed the studio manager with his unique vocal style, demonstrating both outstanding range and influences of black American music. This experience led to recordings with studio owner Sam Phillips through his record label, Sun Records. At age 21 Presley recorded his first songs for a major record label, the Radio Corporation of America (RCA), including the original and popular "Heartbreak Hotel" (1956). He followed with the enormously successful double-sided single record "Hound Dog"/"Don't Be Cruel" (1956) and "All Shook Up" (1957).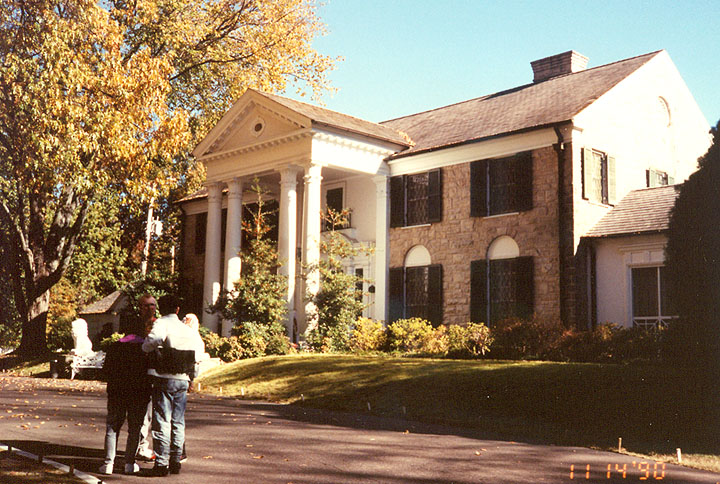 fans coming to see Graceland in 1990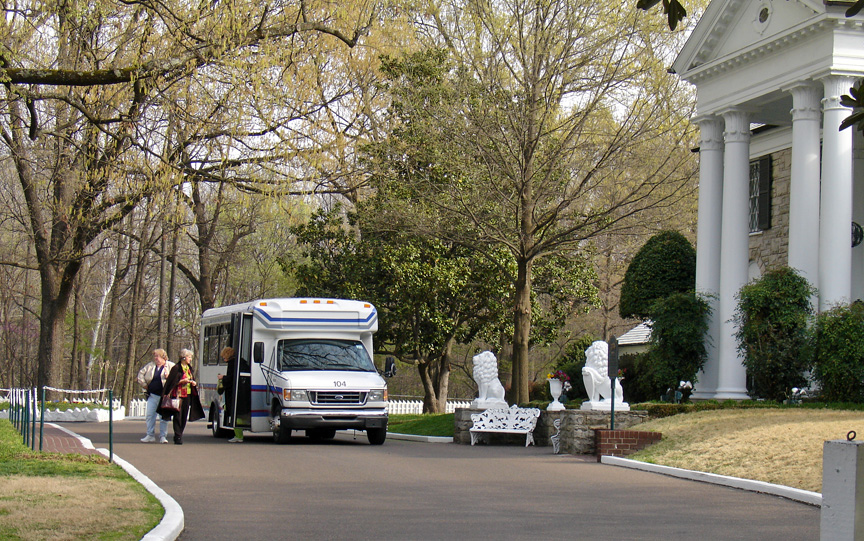 brought in by van in 2007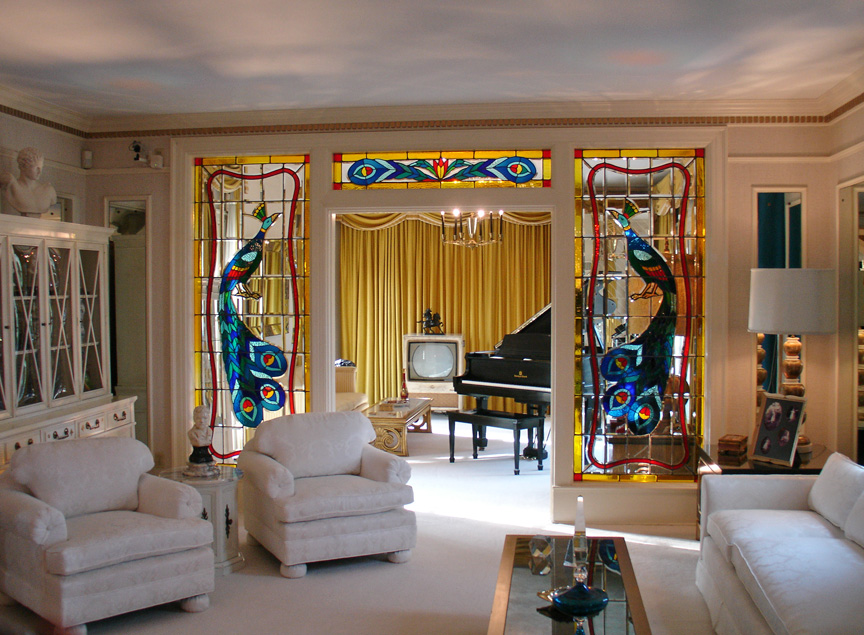 home interior
More Photos of the Home Interior
From 1956 to 1958, Presley starred in four motion pictures, all of which featured his soundtracks: Love Me Tender (1956), Jailhouse Rock (1957), Loving You (1957), and King Creole (1958).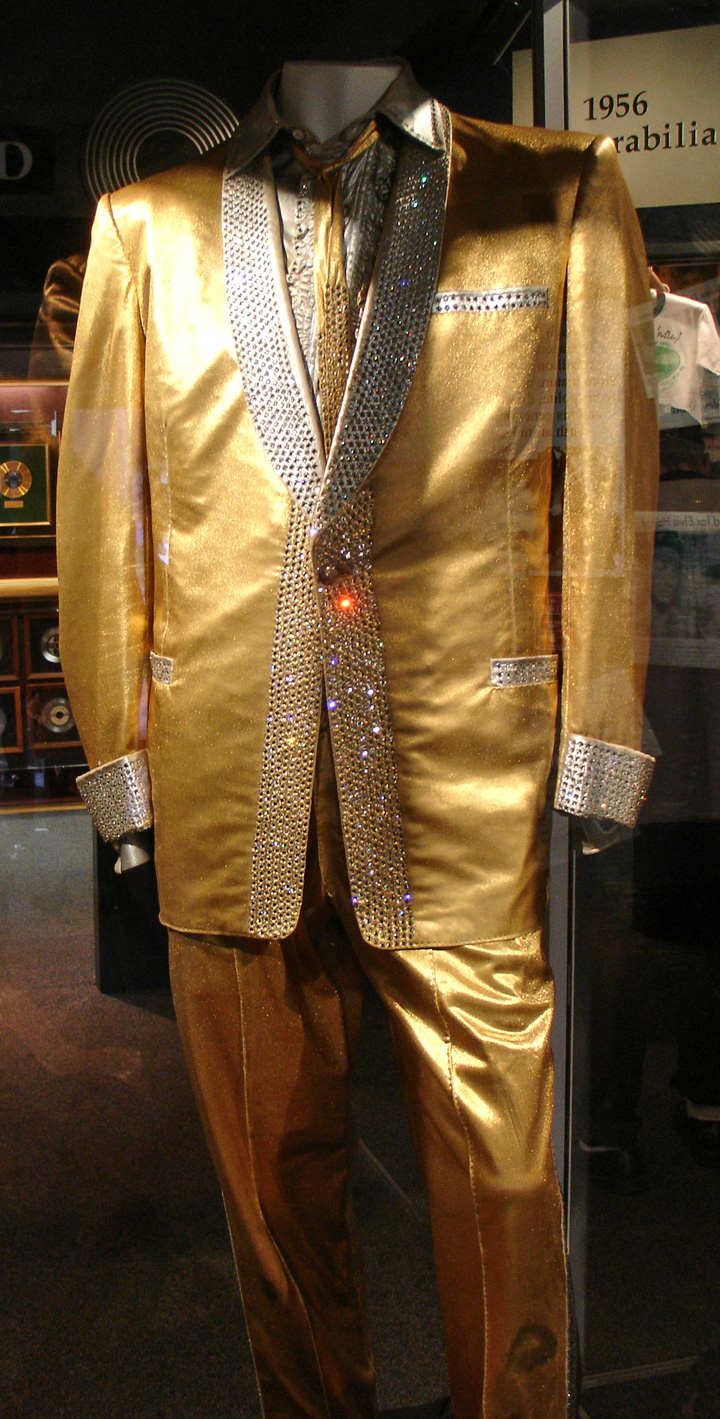 costume of Elvis Presley
More Photos of Elvis Presley costumes and awards
After serving in the United States Armed Forces from 1958 to 1960, Presley appeared in numerous musical films, including Flaming Star (1960), Blue Hawaii (1961), Girls! Girls! Girls! (1962), Viva Las Vegas (1964), Roustabout (1964), Frankie and Johnny (1966), and Live a Little, Love a Little (1968). His public appeal faded during this period as his rebellious image gave way to the more wholesome persona developed in his film roles.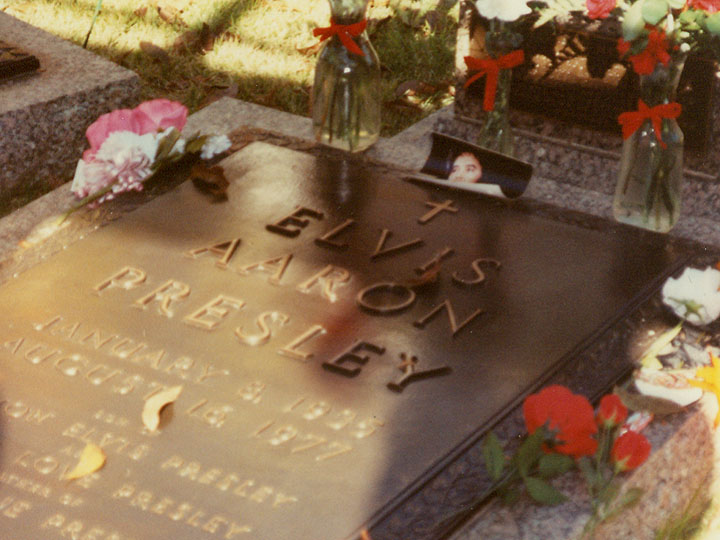 Elvis's grave
Presley continued to perform during the 1970s despite deteriorating health and long-term drug dependency. His death, a subject of some controversy, has been officially attributed to heart failure, a likely result of Presley's chronic overuse of prescription barbiturates. Presley is buried at his mansion, Graceland, which continues to attract fans and is a major tourist site in Memphis.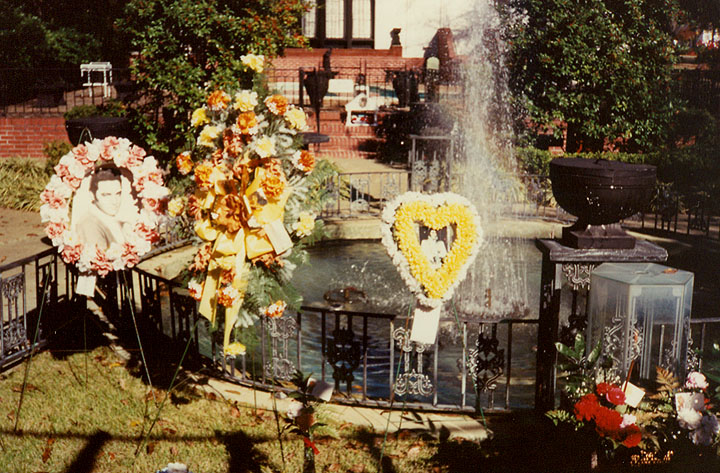 Elvis Presley Memorial fountain and garden (1990)
Known as the King of Western Bop and the Hillbilly Cat, Presley fused sounds of country music with black rhythm-and-blues influences and what was then the new rock-and-roll style. His unprecedented, electrically charged performances helped make Presley one of the first mass idols of American popular culture. He inspired countless musical artists. His many hit songs include "Love Me Tender" (1956), "Blue Suede Shoes" (1956), and "Hard Headed Woman" (1958).

Text from Microsoft Encarta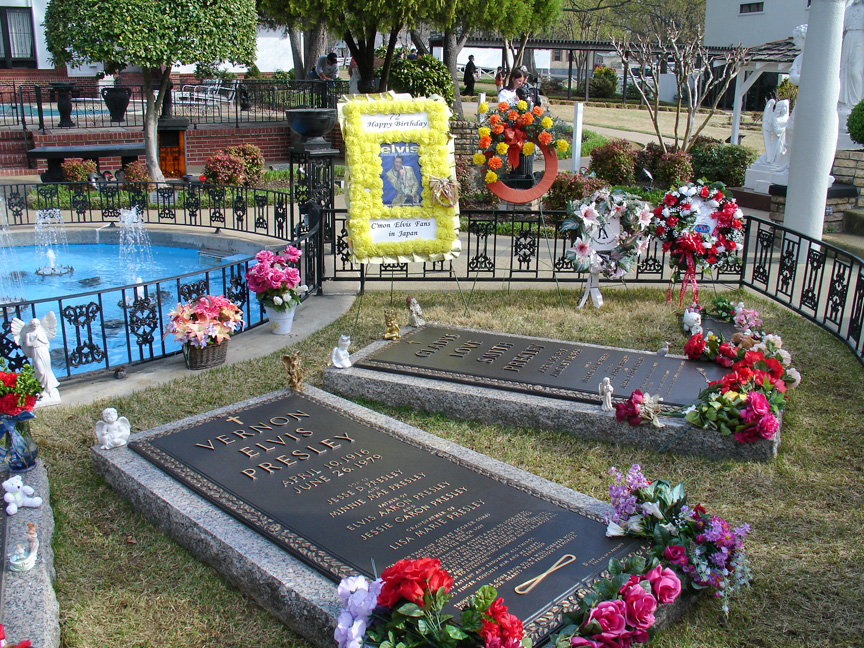 Elvis Presley Memorial Garden in 2007
More Photos of the Memorial Garden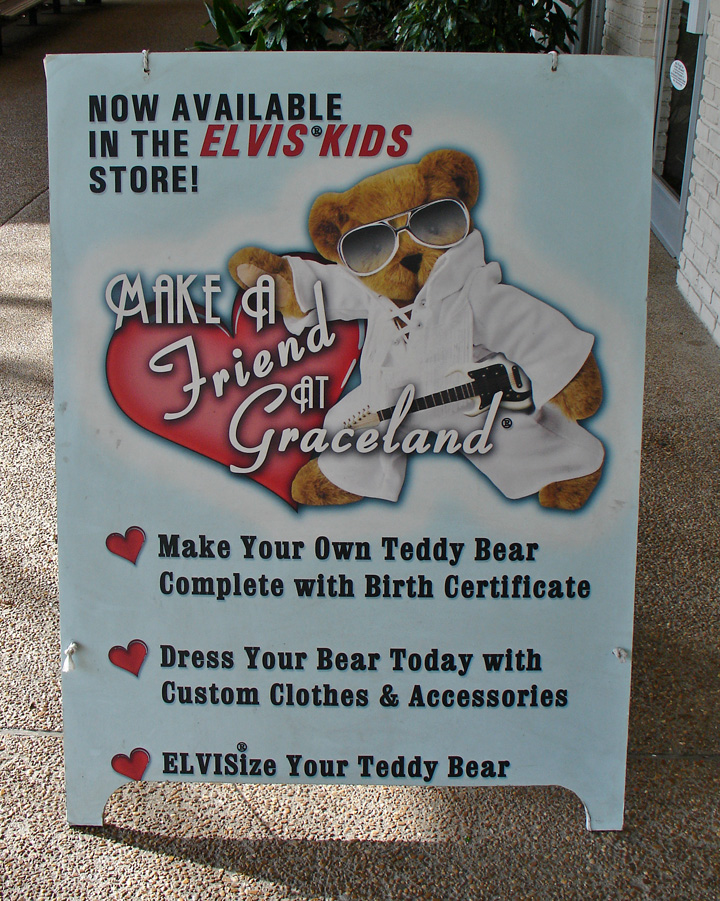 ELVISize Your Teddy Bear
---
---