Great Smoky Mountains National Park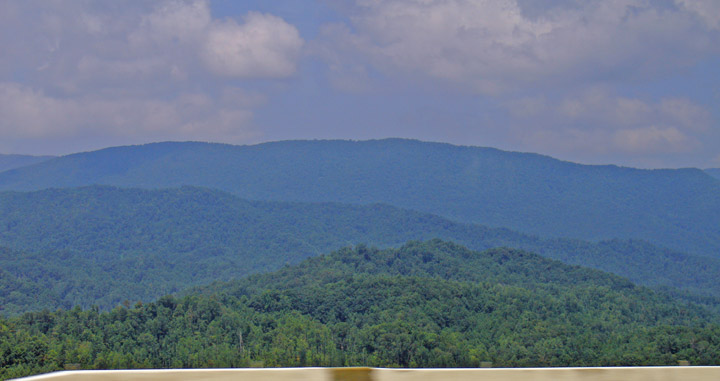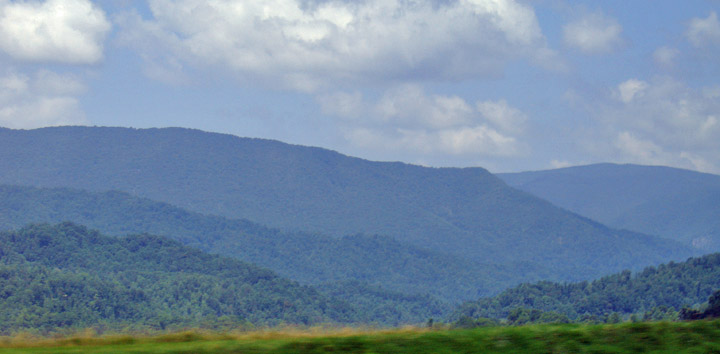 Great Smoky Mountains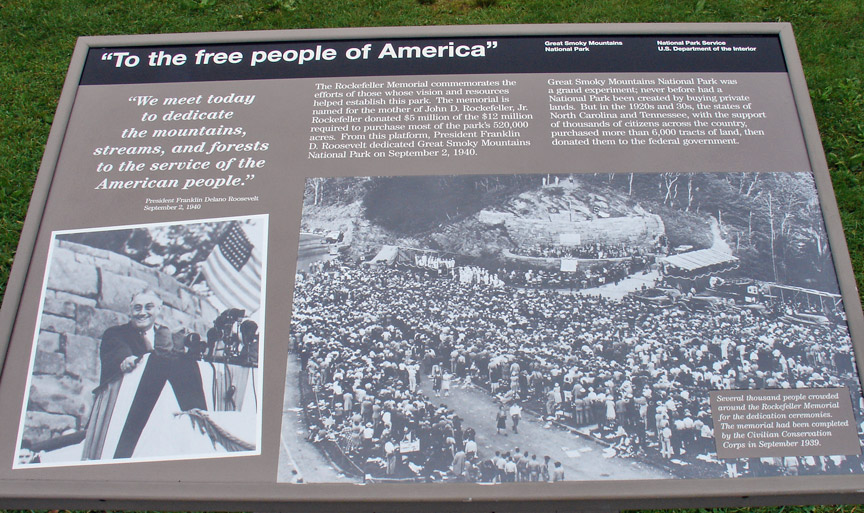 dedication in 1930 by President Roosevelt
Great Smoky Mountains National Park, national park in southeastern United States, in western North Carolina and eastern Tennessee. The park was authorized in 1926 and established in 1930.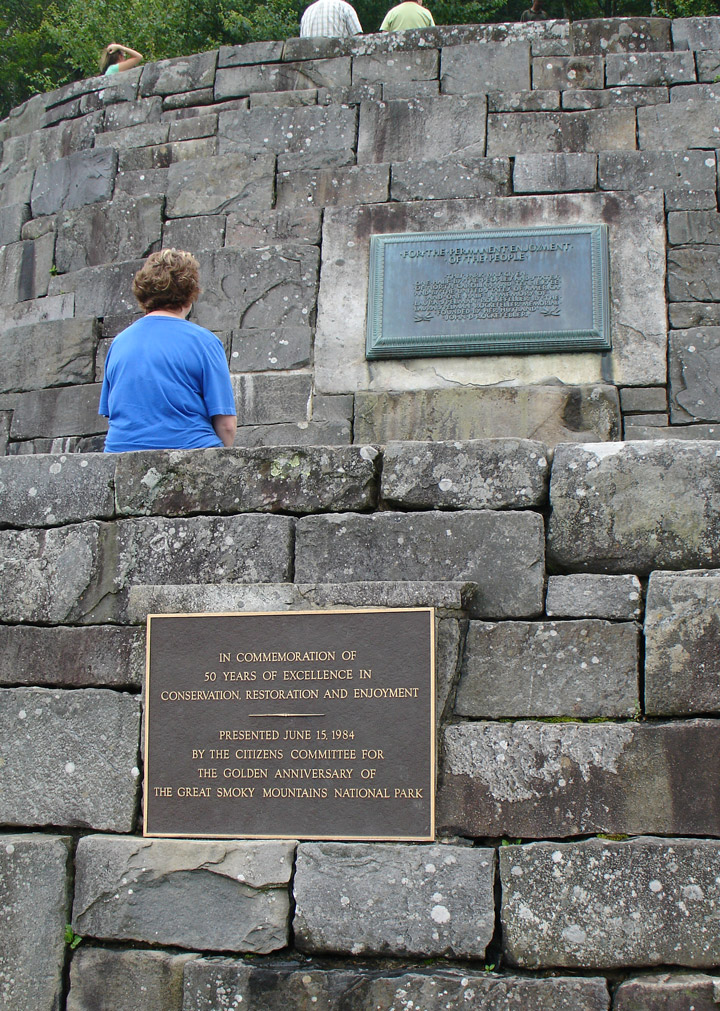 site of dedication
The Great Smoky Mountains extend the entire length of the park and contain some of the highest peaks of eastern North America. Clingmans Dome (2,025 m/6,643 ft), located in Tennessee, is the park's highest peak.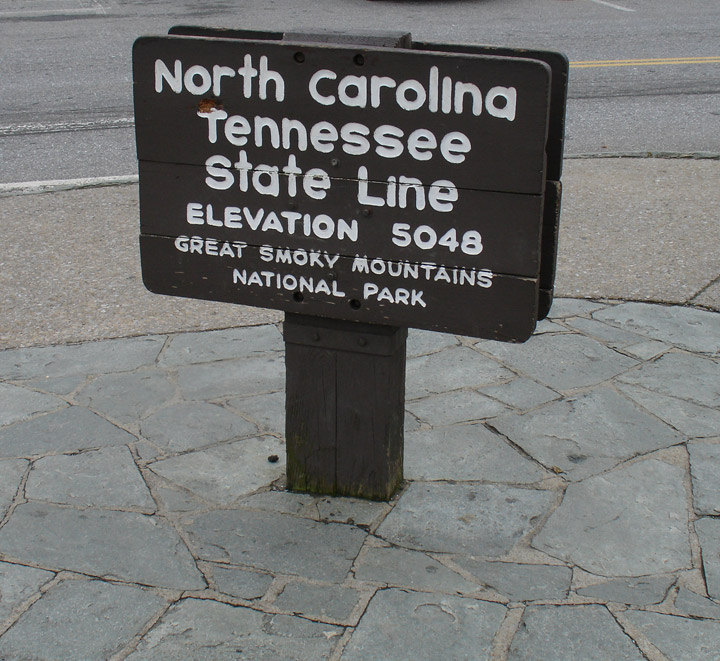 on the Tennessee - North Carolina border
The park is noted for its luxuriant and diverse vegetation. Nearly 25 percent of its area is covered with virgin forest, and a total of 100 native species of trees have been identified. Eastern hemlock, red spruce, silver bell, yellow buckeye, mountain ash, and other trees grow to great heights. The peaks themselves are covered with forests of spruce and fir. Rhododendron, dogwood, laurel, and flame-colored azalea are among the flowering plants that grow throughout the park.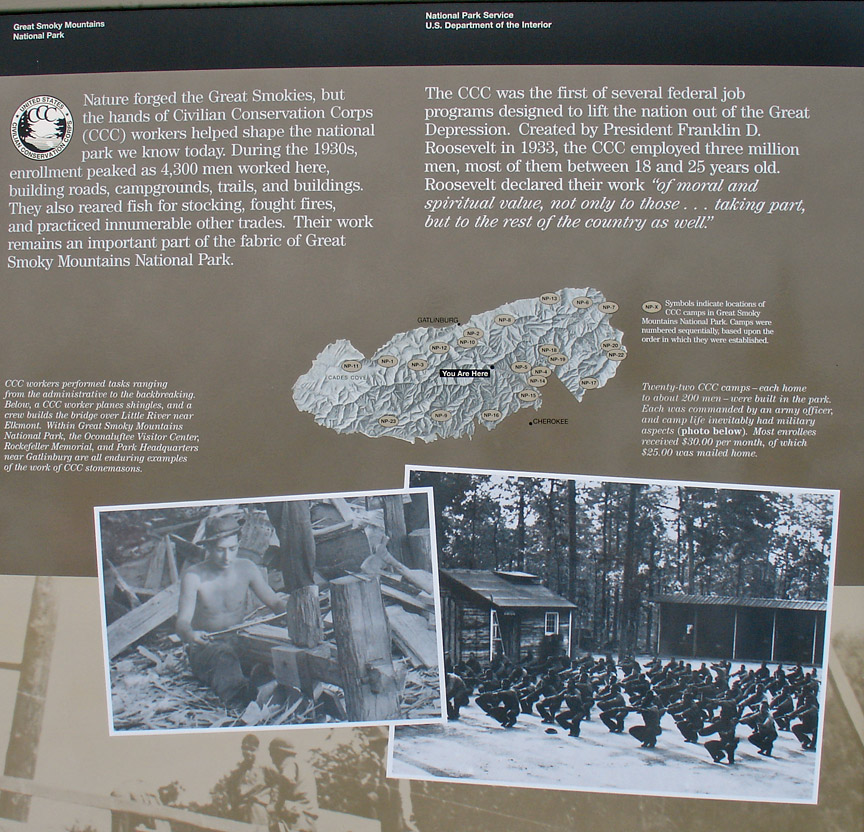 developed as a CCC project
A wildlife sanctuary, the park harbors black bear, bobcat, deer, red and gray fox, wild turkey, and ruffed grouse. The many streams are noted for their rainbow and brook trout and smallmouth bass.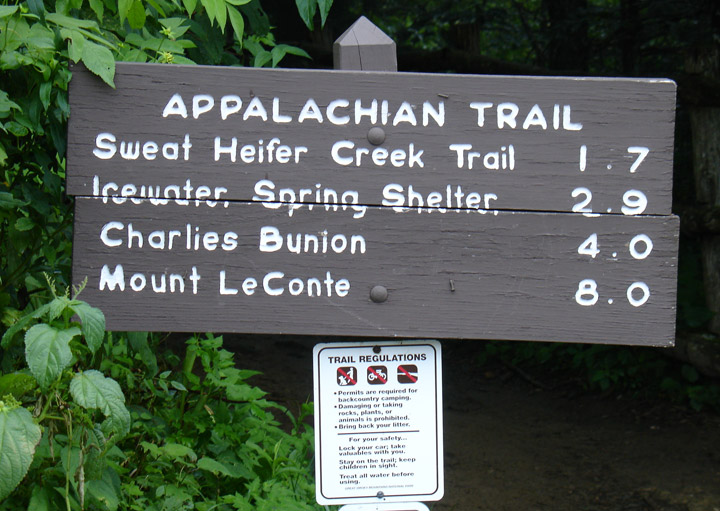 Appalachian Trail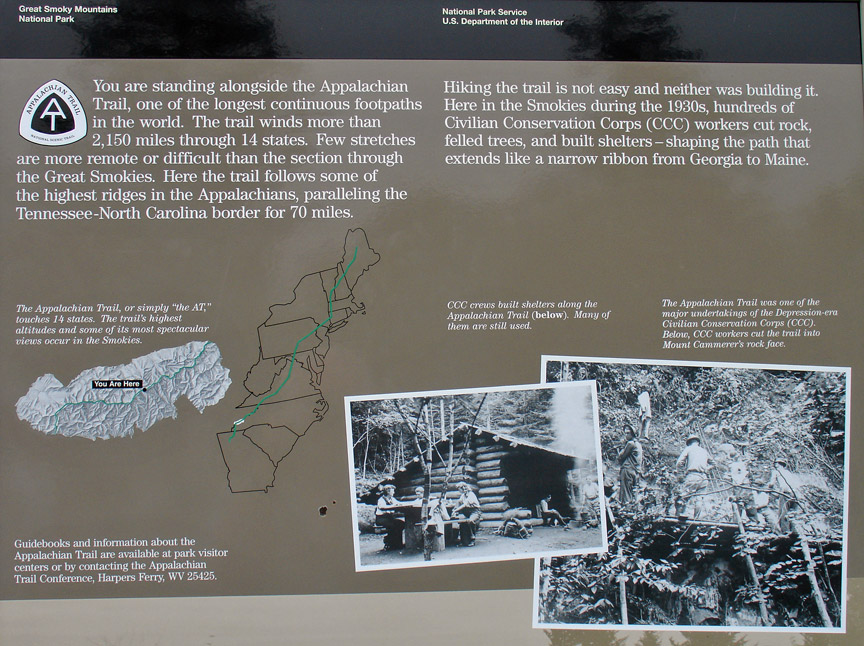 The Appalachian Trail runs along the crest of the mountains through the park. The Great Smoky Mountains name was inspired by the ever-present blue haze that hangs above the area's lush vegetation. This "smoke" results when vegetation releases water vapor and terpenes, natural oils produced by plants, into the air. Area, 211,093 hectares (521,621 acres).

Text from Microsoft® Encarta®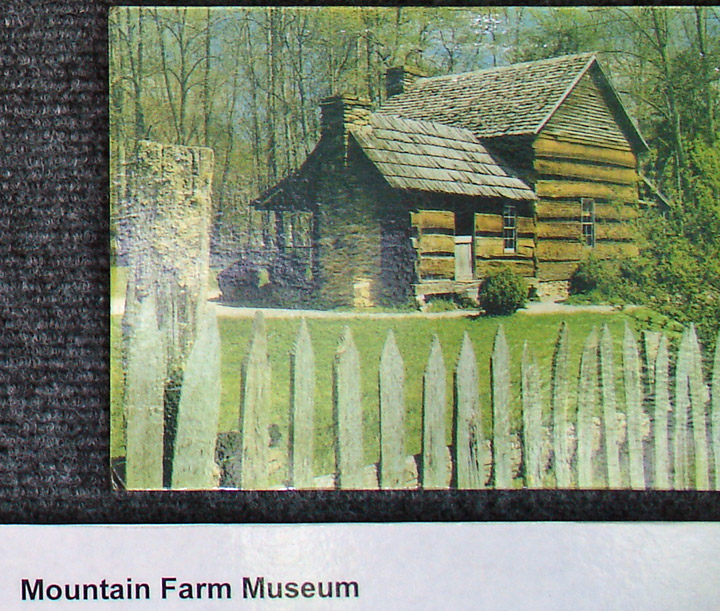 ---
Mountain Farm Museum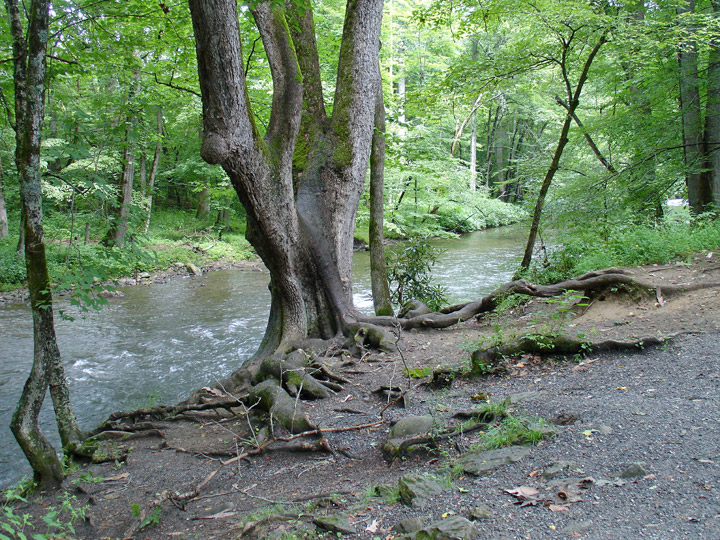 along the stream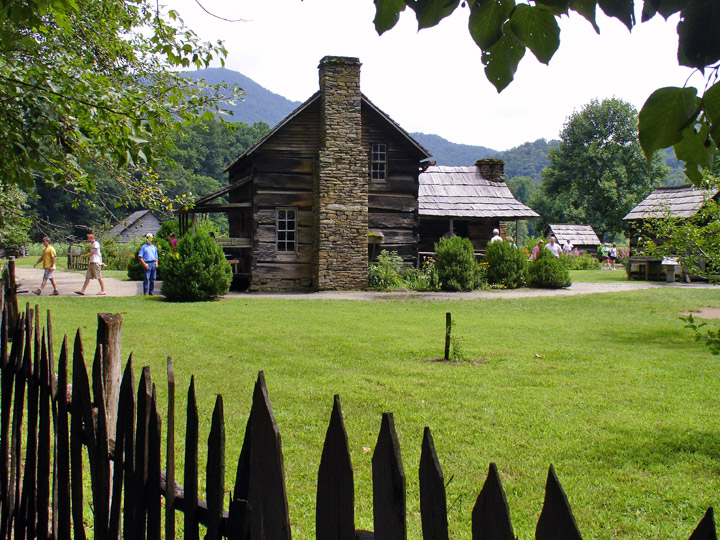 the farm home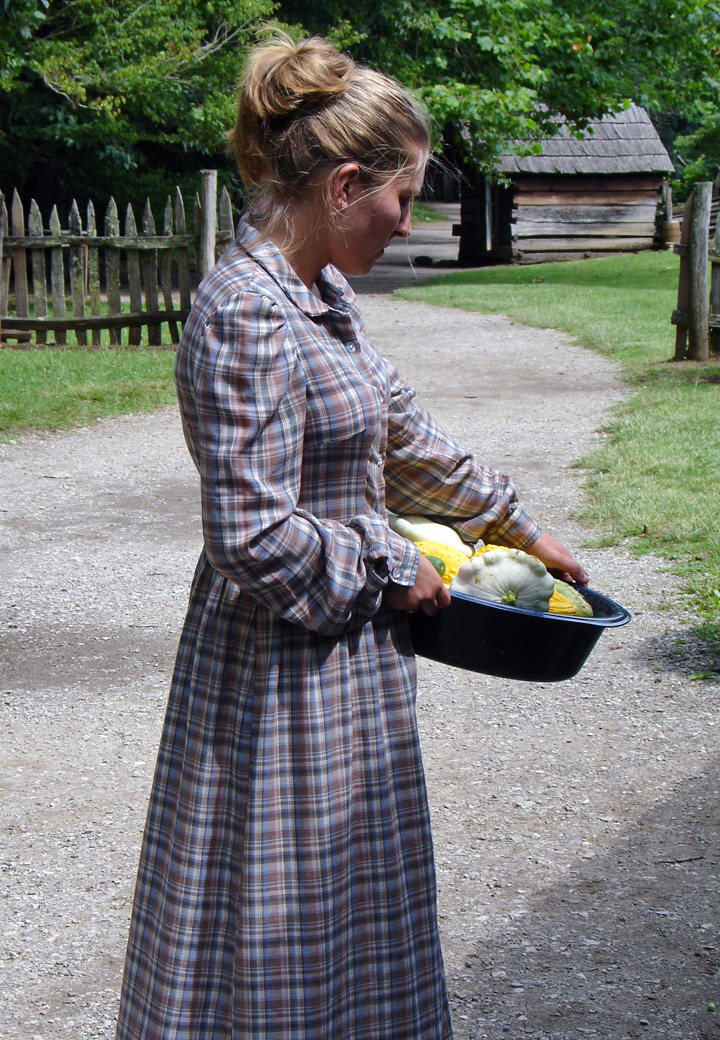 a presenter carrying squash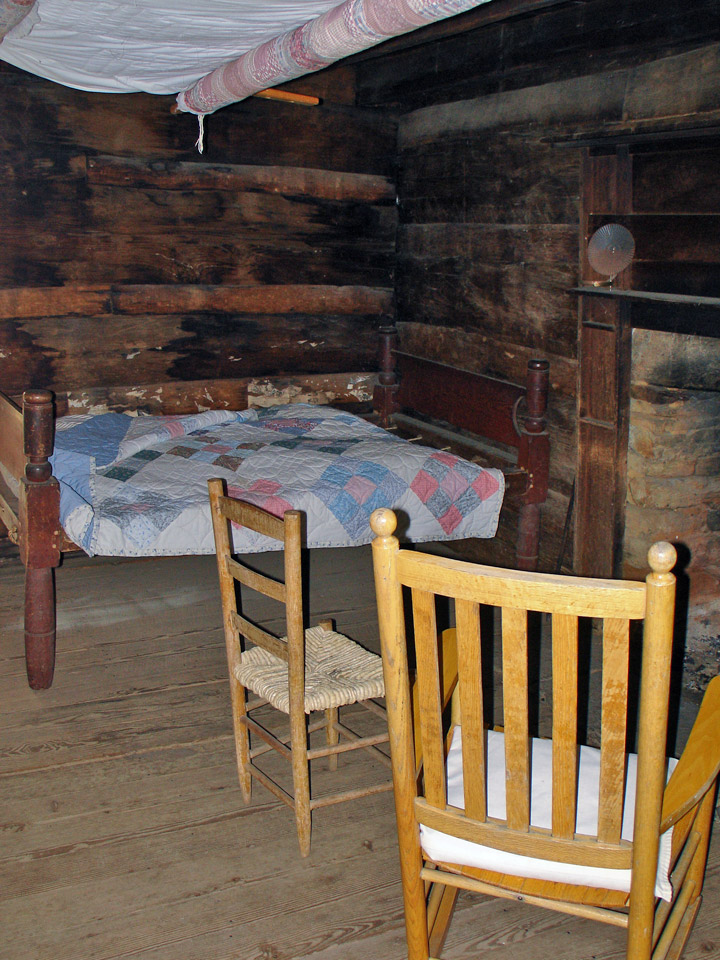 its interior

quilt frame stored along the ceiling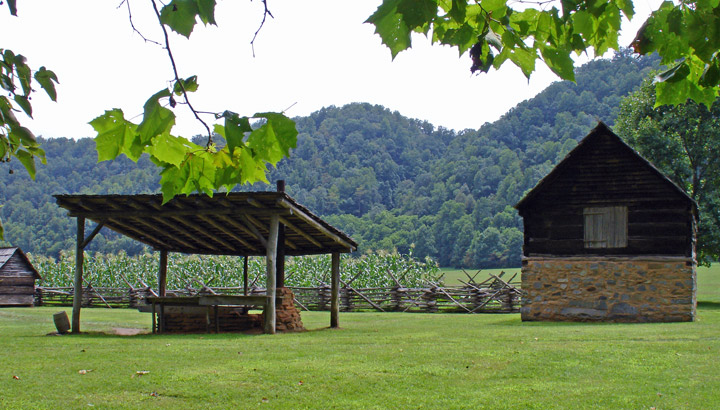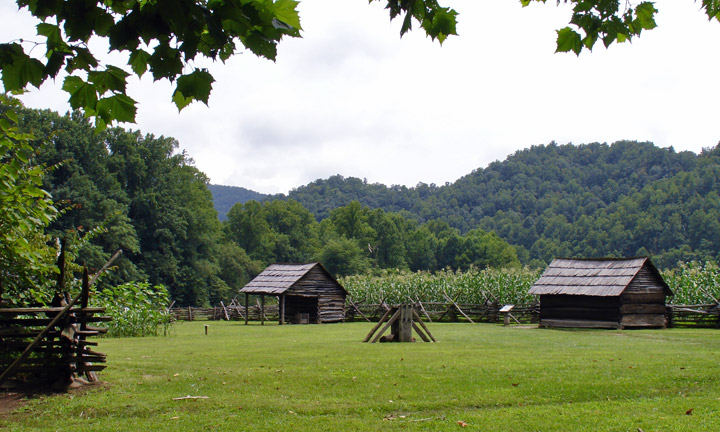 out buildings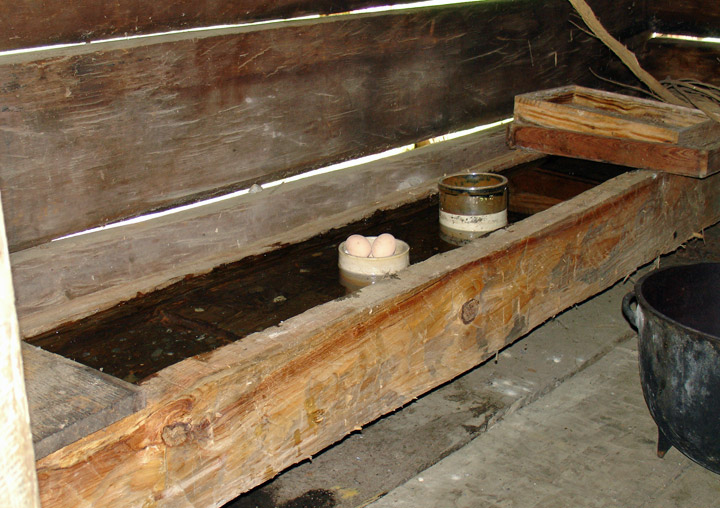 springhouse
spring water flows through the wooden trough to keep foods cool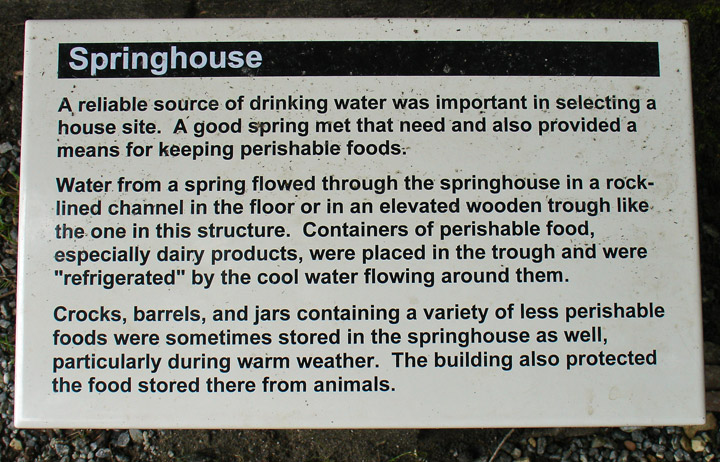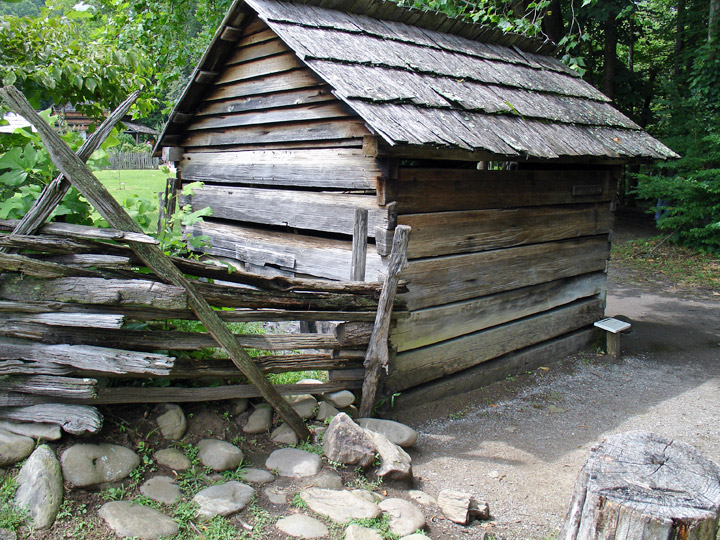 back of springhouse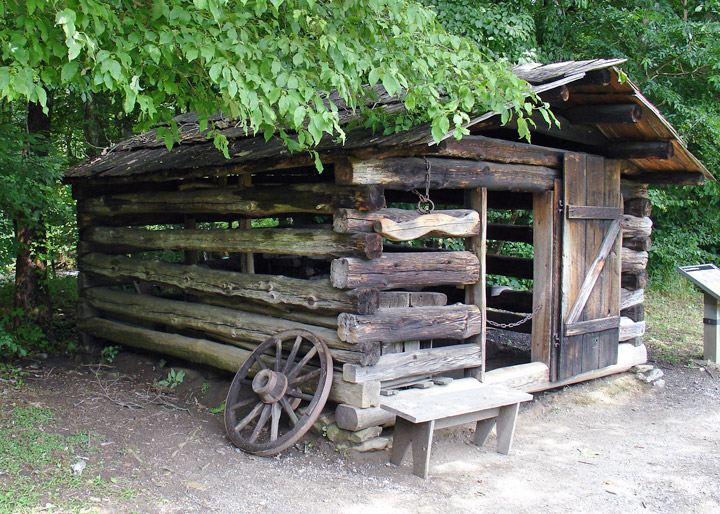 blacksmith shed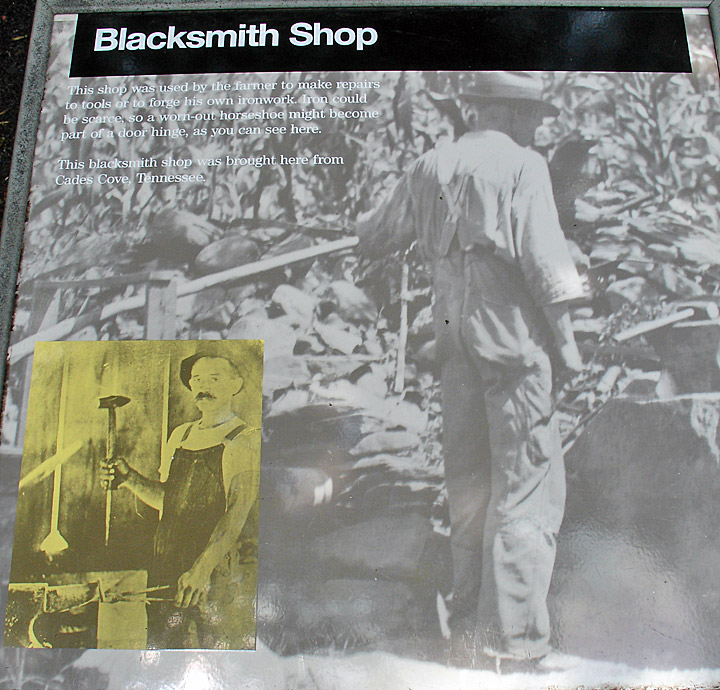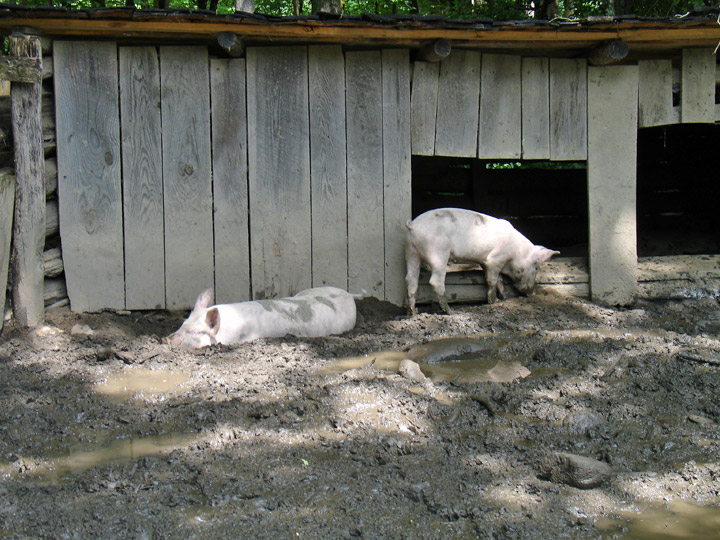 happy pigs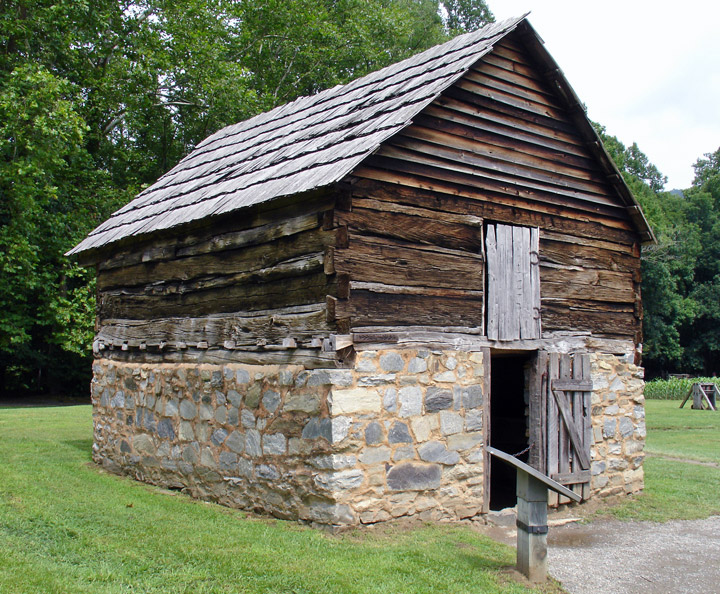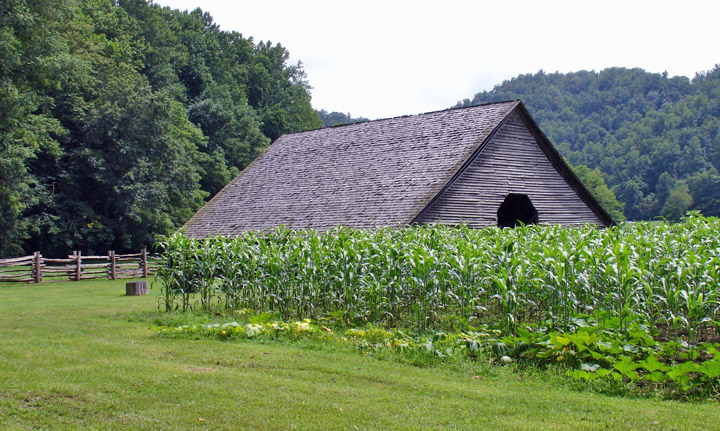 corn and corn storage shed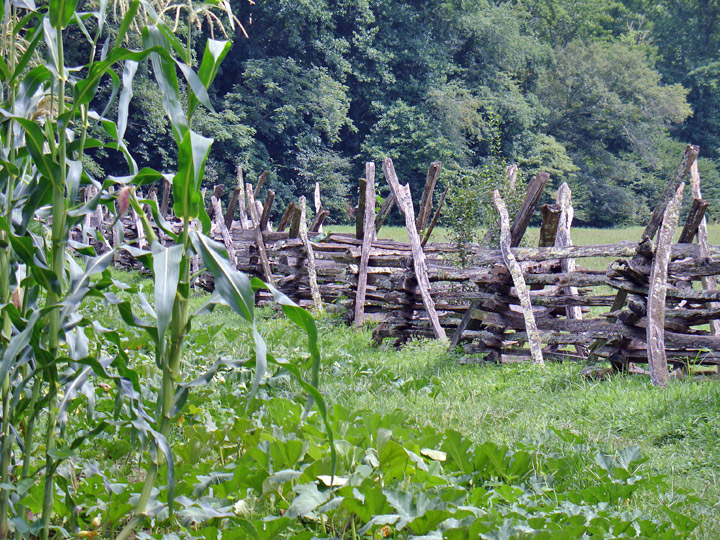 corn and rail fence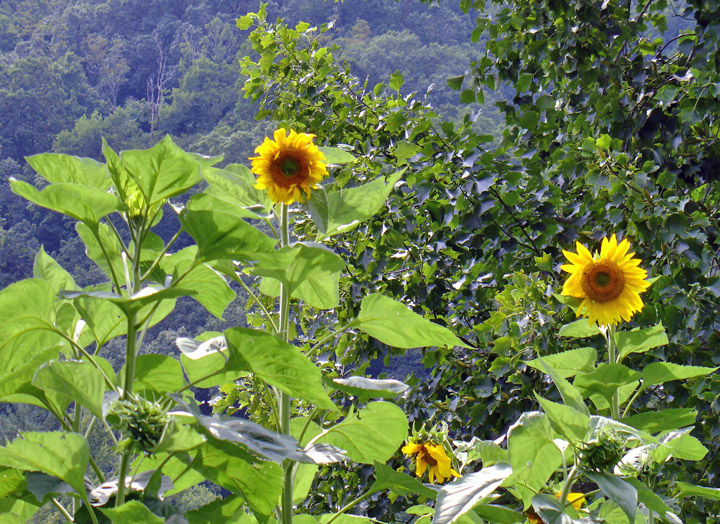 sunflowers
---
---