Memphis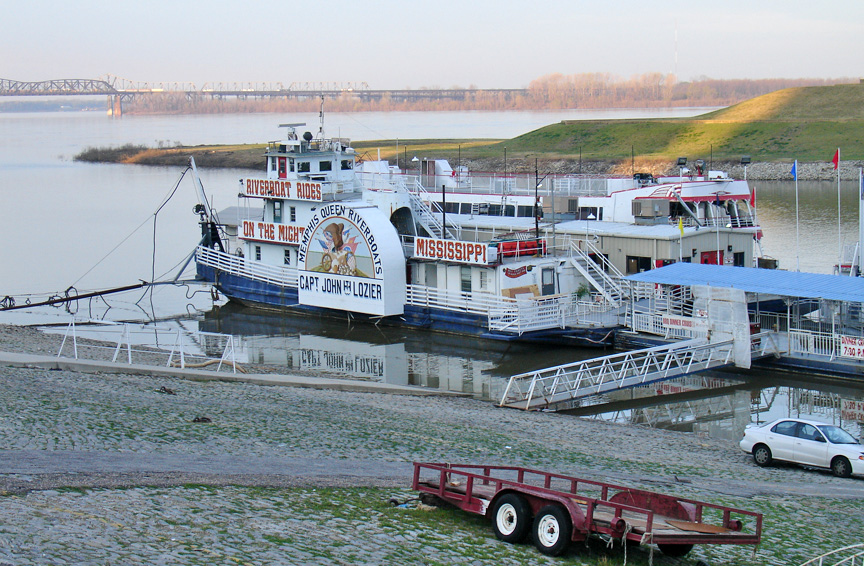 on the Mississippi
Memphis is a city in Shelby County, Tennessee, of which it is the county seat. As of 2006, the city of Memphis had an estimated population of 680,768, making it the largest city in the state of Tennessee, the second largest in the southeastern region (only to Jacksonville, Florida), and the 17th largest in the United States [1]. The greater Memphis metropolitan area (including the adjacent areas of Mississippi and Arkansas) has a population of 1,260,581. This makes Memphis the second largest metropolitan area in Tennessee, surpassed only by metropolitan Nashville. Even though Memphis is the state's largest city, it is the youngest of Tennessee's four major cities (traditionally including Knoxville and Chattanooga as well as Nashville). Memphis is on the Lower Chickasaw Bluff above the Mississippi River in the western portion of the state at the mouth of the Wolf River.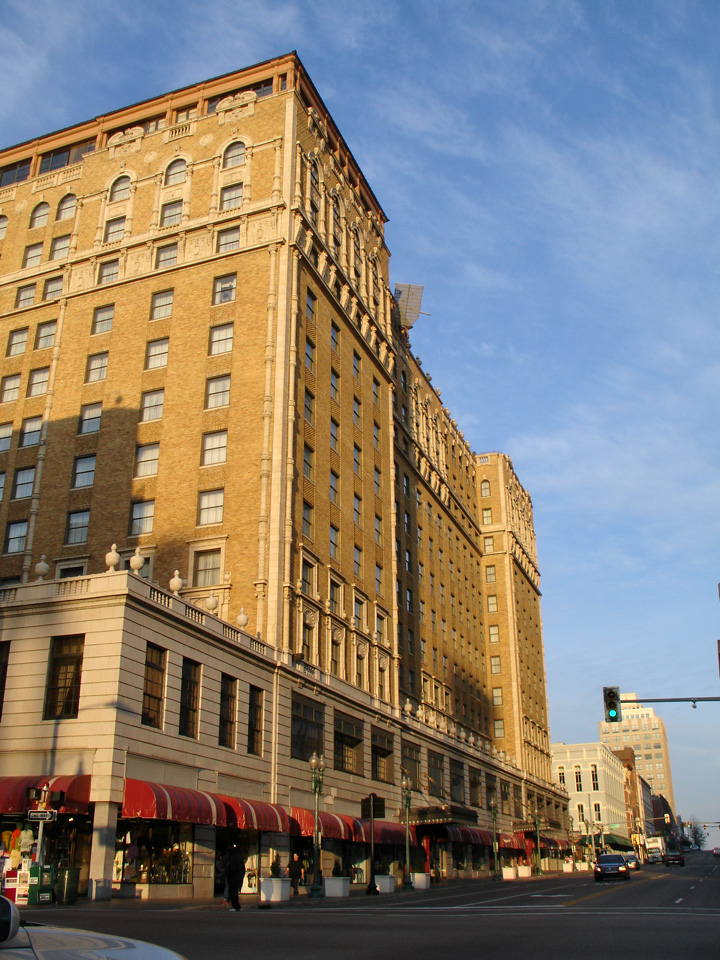 Peabody Hotel
home of the famous "Peabody Ducks"
which swim for hours in the lobby fountain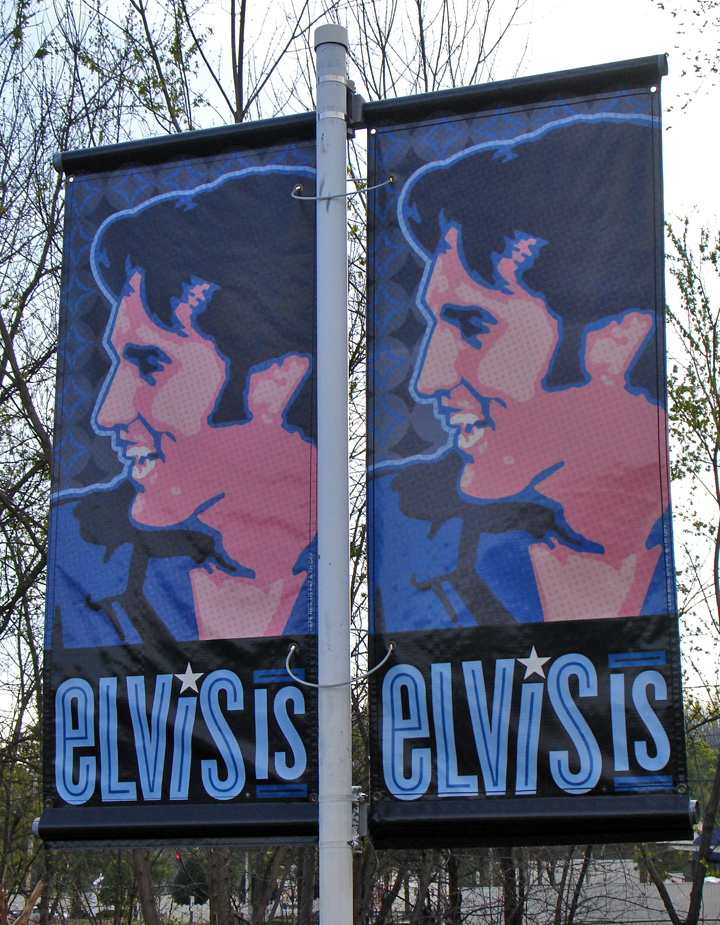 Elvis town
Graceland, the former home of Rock 'n' Roll legend Elvis Presley, is one of the most visited houses in the United States (second only to the White House), attracting over 600,000 domestic and international visitors a year. Featured at Graceland are two of Presley's private airplanes, his extensive automobile and motorcycle collection and other Elvis memorabilia. Elvis, along with family members including his mother and father, are buried next to the Graceland estate in the Meditation Garden. Celebrations at Graceland include the annual Graceland Christmas lighting ceremony in November, Elvis' birthday in January and Elvis Week in August, commemorating Presley's life and career on the anniversary of his death. The Heartbreak Hotel, located across the street, is named after a popular Elvis hit. Graceland is now a National Historic Landmark.
Text from Wikipedia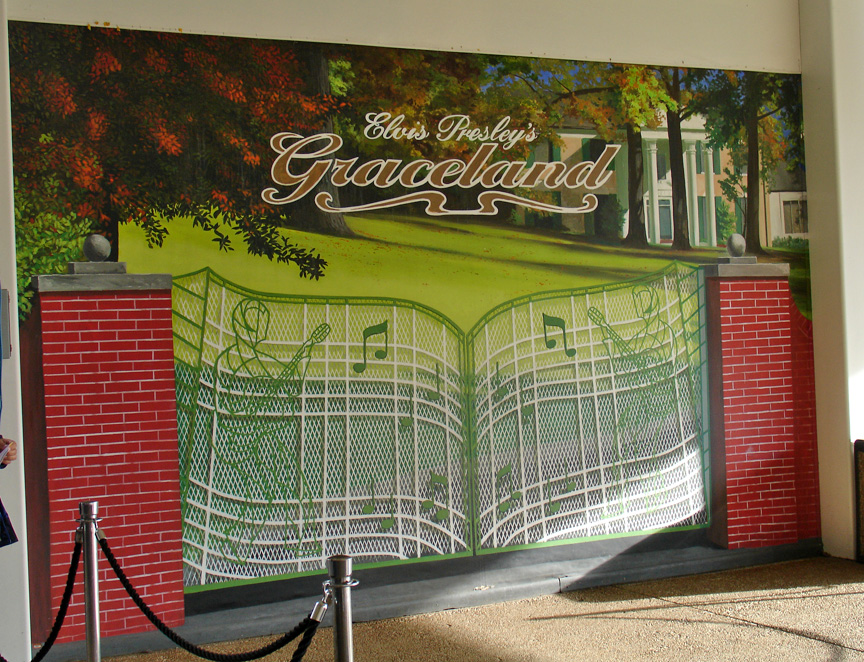 Graceland
---
---