Fairbanks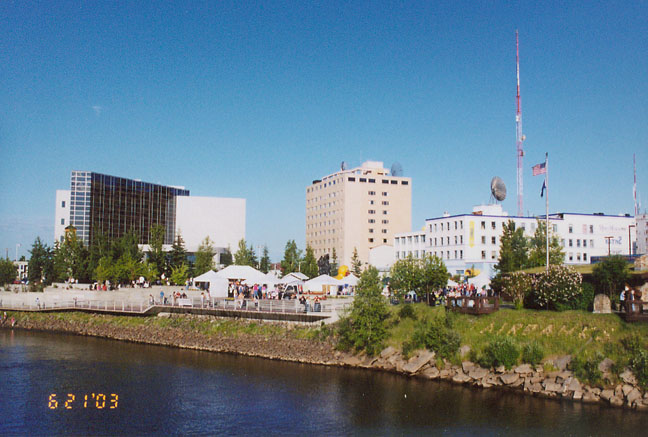 downtown Fairbanks
Fairbanks, city in Fairbanks North Star borough in central Alaska, on the Chena River, near its junction with the Tanana River. Fairbanks is the second largest city in Alaska and the commercial and administrative heart of the state's interior.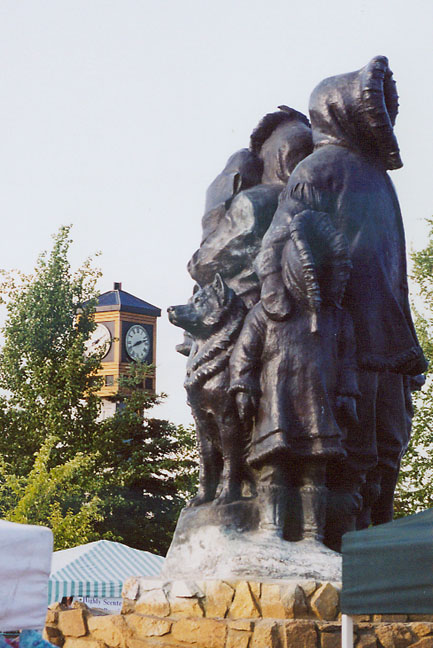 Mother Alaska on the downtown plaza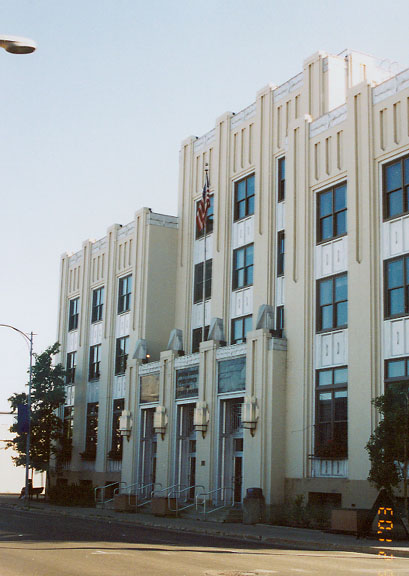 post office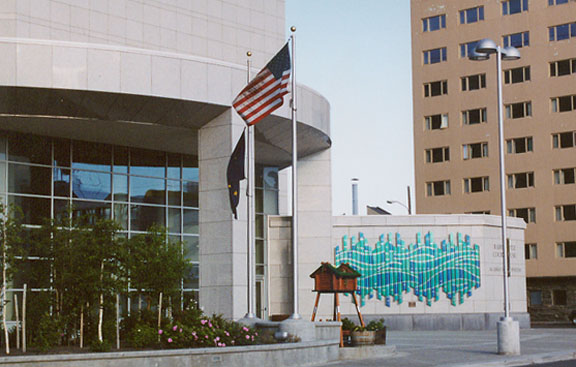 federal court house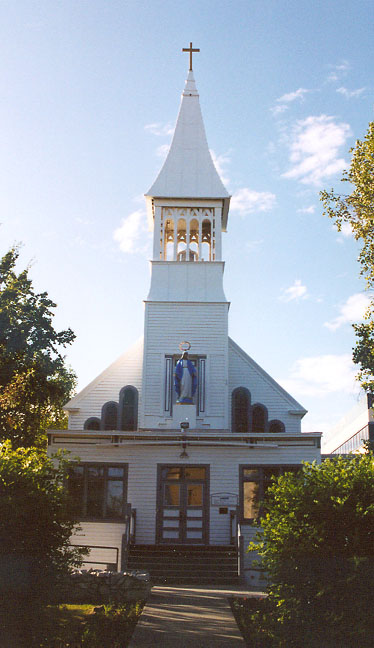 the catholic church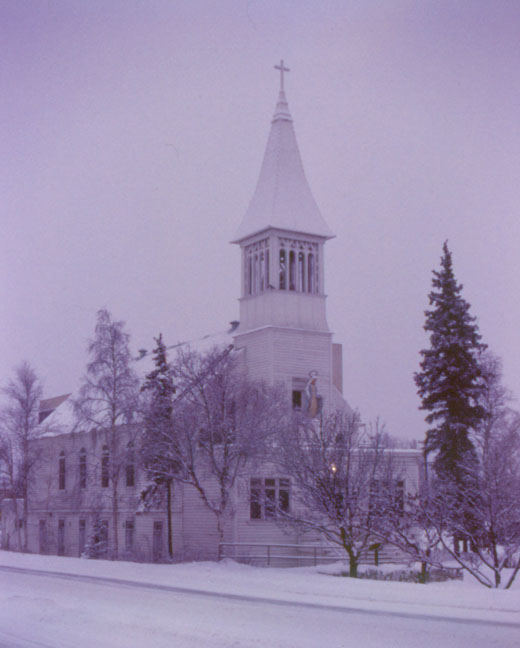 same church on a November Sunday 1987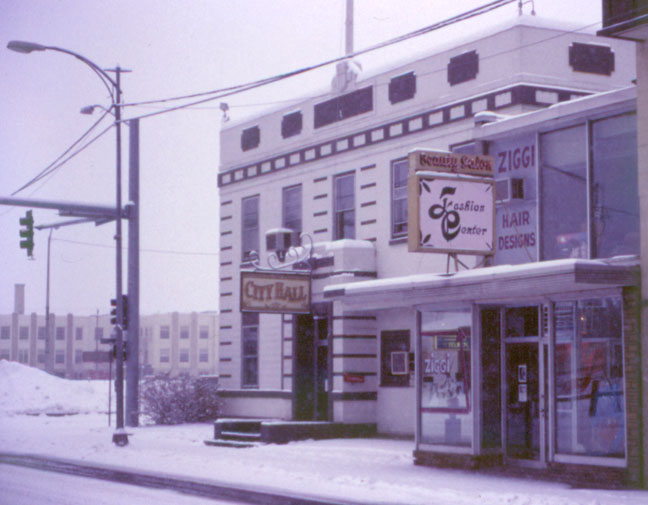 city hall in 1987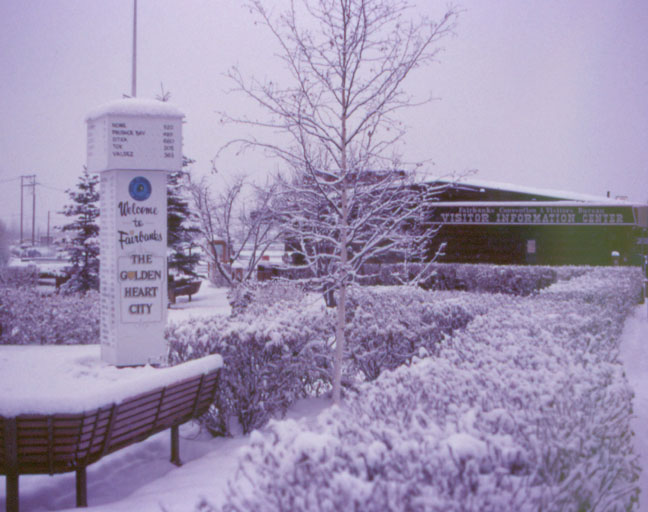 information center in 1987
The city is served by an international airport and is the northern terminus of the Alaska Railroad (completed 1923) and the Richardson Highway, which is connected in Delta Junction to the Alaska Highway (1942). It is a service center for the extensive mineral development of the Alaskan far north and served as construction headquarters for the Alaska Oil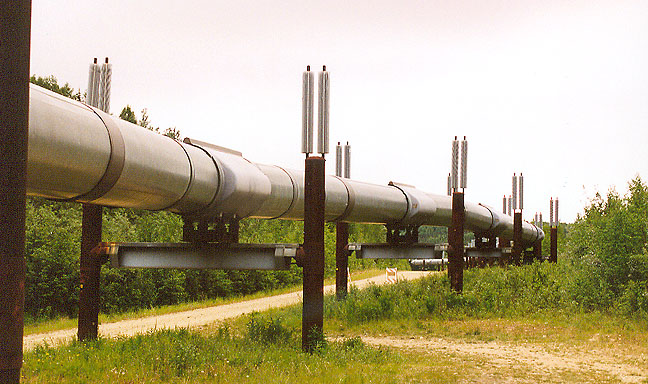 Alaska pipeline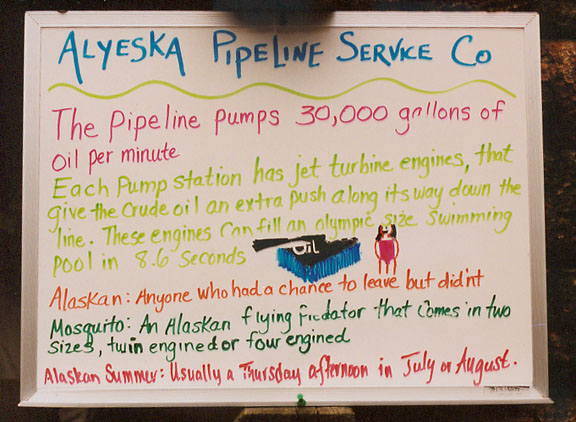 information
Pipeline (completed 1977), which runs from Prudhoe Bay to Valdez. Also important to the city's economy are the University of Alaska at Fairbanks (1917), and nearby Fort Wainwright and Eielson Air Force Base. Denali National Park and Preserve, the site of Mount McKinley, and several hot springs resorts are in the area.

Fairbanks campus of the University of Alaska
The annual World Eskimo-Indian Olympics are held in Fairbanks in July. The city was founded in 1902 with the discovery of gold nearby and grew as a mining camp. It was incorporated as a city in 1903. It is named for Charles W. Fairbanks, the vice president of the United States from 1905 to 1909.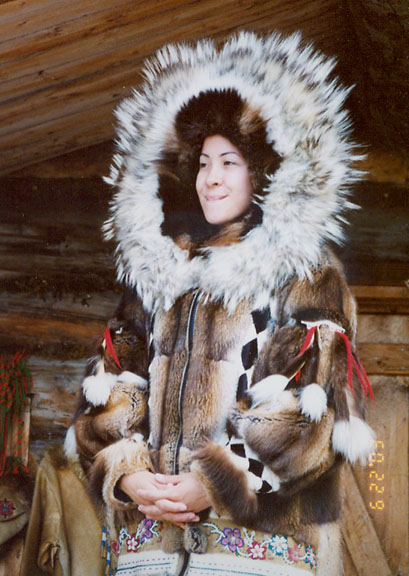 Native American robe
Photos of Native American customs
According to the 1990 census, whites constitute 72.4 percent of the city's population; blacks, 13 percent; Native Americans, 9.2 percent; and people of Asian background, 3.3 percent. Population 22,645 (1980); 30,843 (1990); 33,295 (1998 estimate).
Text from Microsoft Encarta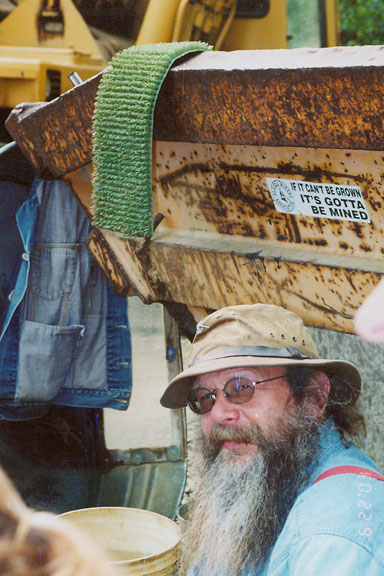 gold miner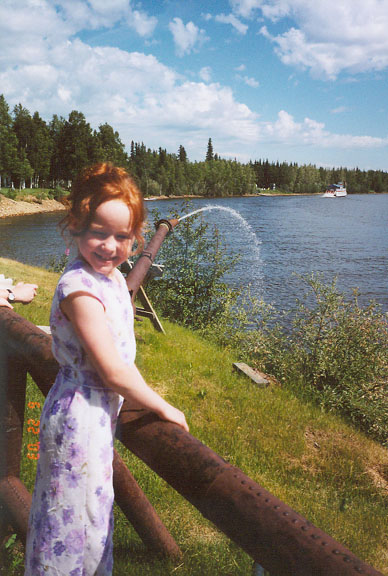 Alaska beauty in front of gold mining nozzle along the Chena river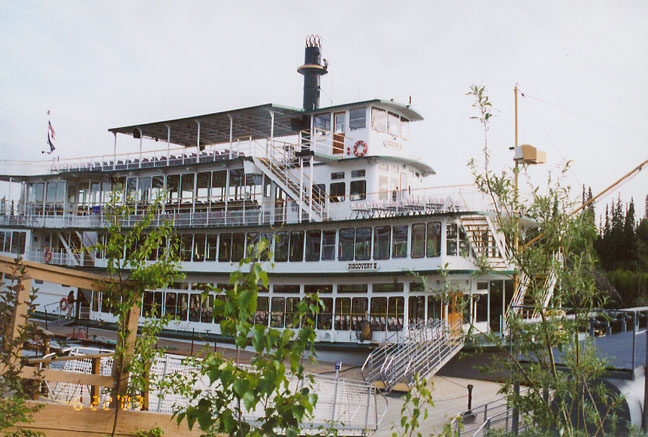 sternwheeler
Photos from Capt. Binkleys sternwheeler cruise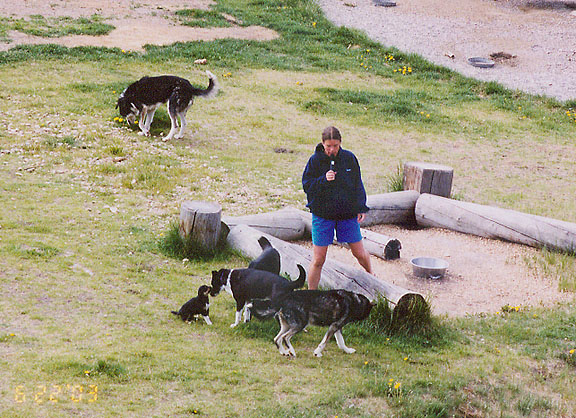 Susan Butcher and her mushing dogs
Photos of Susan Butcher and the Iditarod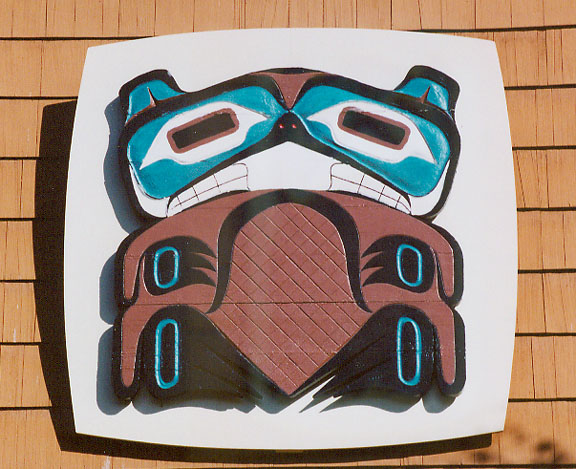 Alaskaland
Photos of Alaskaland and the Salmon Bake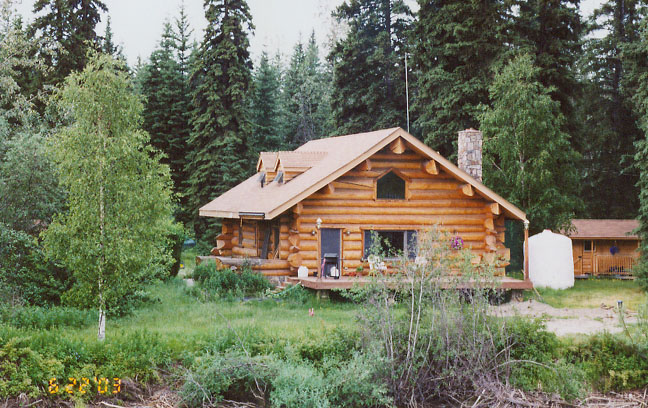 log house
(practice is to cut the logs from spruce, and make one's own home)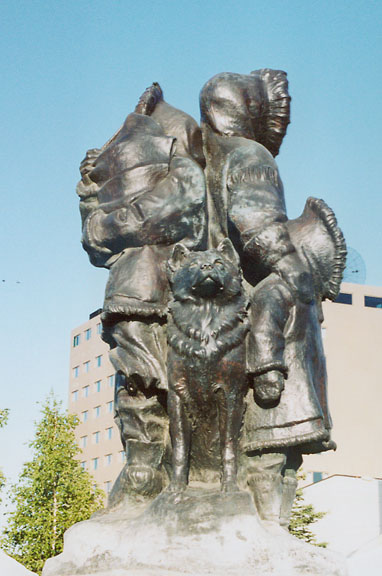 Mother Alaska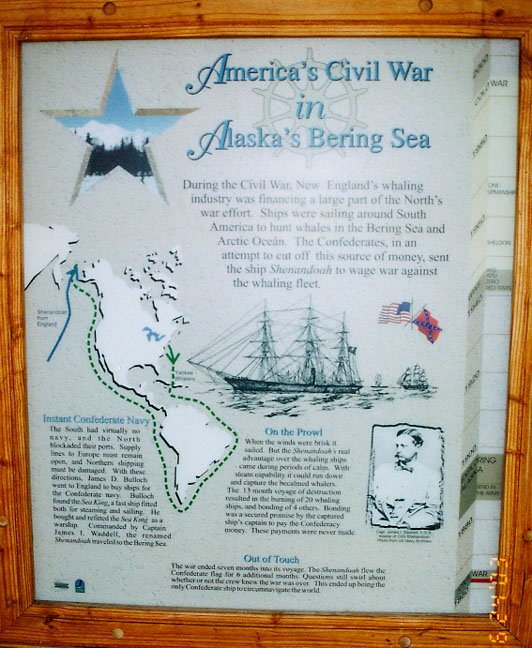 Alaska and the Confederacy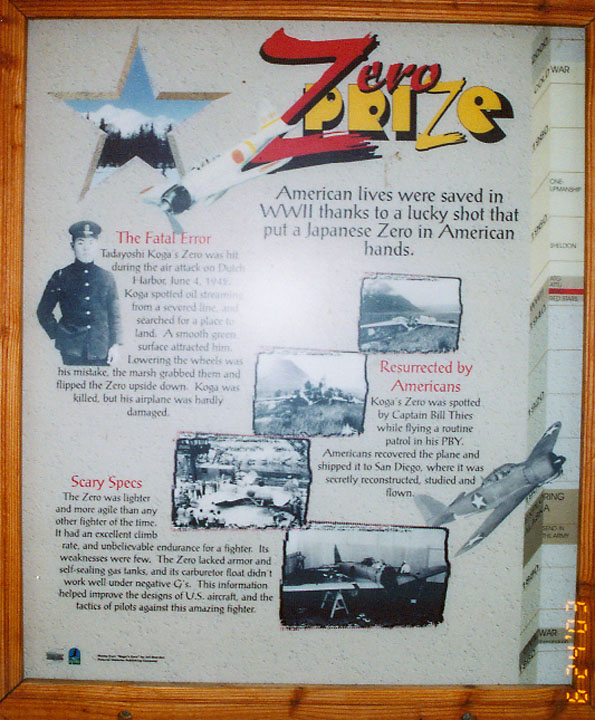 Alaska and World War II