Skagway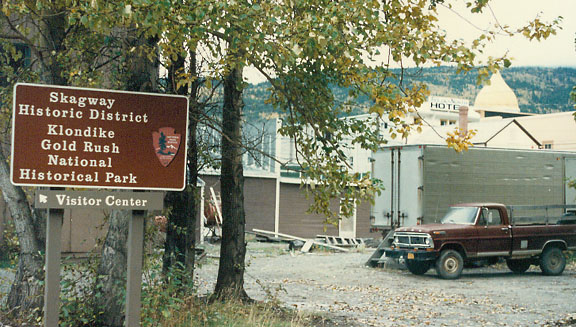 Skagway Historic District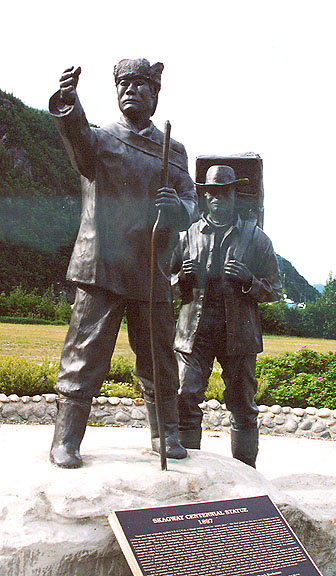 Centennial statue
Skagway, city, southeastern Alaska, at the head of Lynn Canal; incorporated 1900. Skagway is a port, a commercial and tourist center, and a gateway to Yukon Territory. The Trail of '98 Museum, featuring pioneer and Native American artifacts, is here, and Glacier Bay National Park and Preserve is nearby. The community was settled in 1897-98 as a port and supply point during the Klondike gold rush. Population 768 (1980); 692 (1990); 749 (1998 estimate).
Text from Microsoft Encarta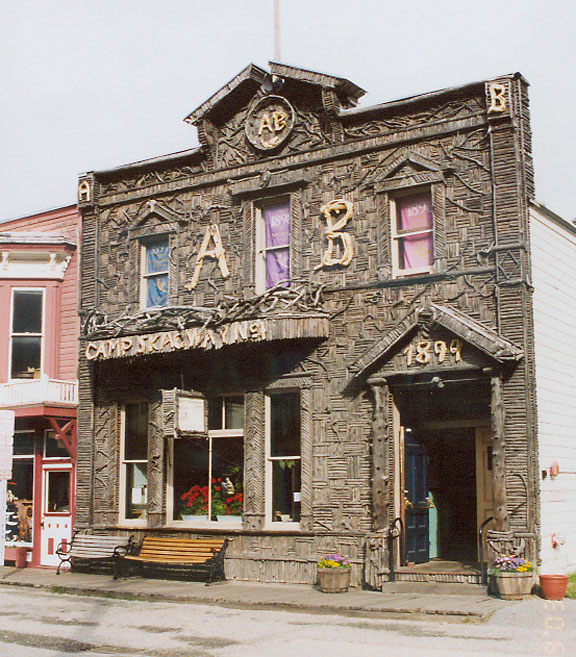 Alaska Brotherhood building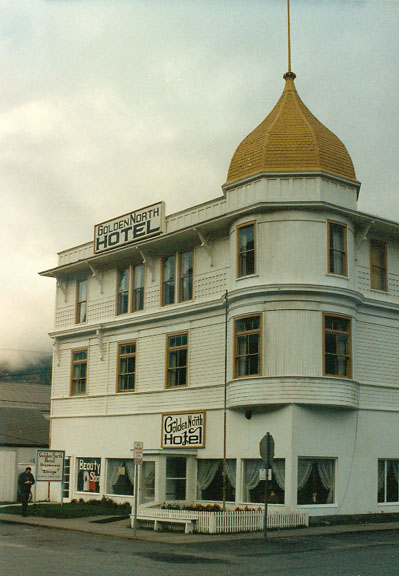 Hotel (1987 photo)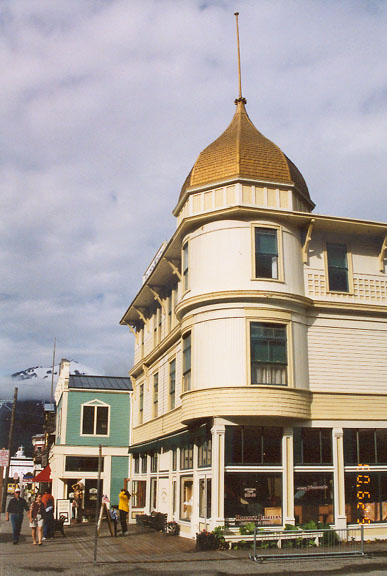 in 2003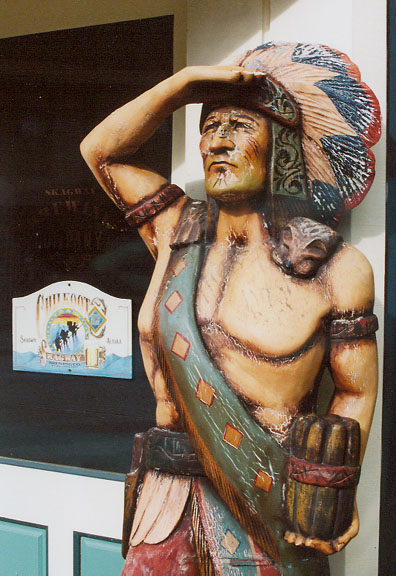 cigar Indian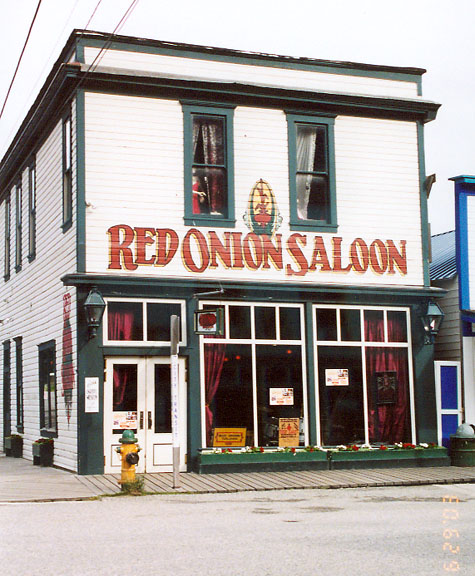 the Red Onion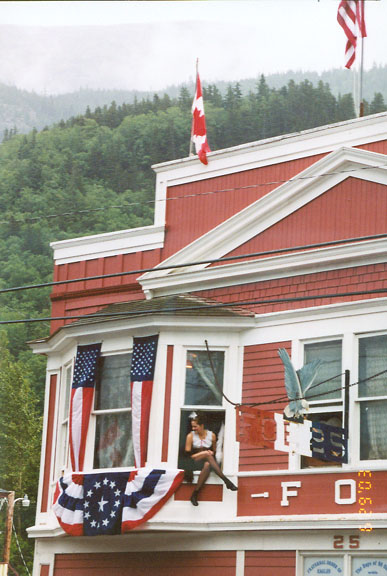 woman selling from the second story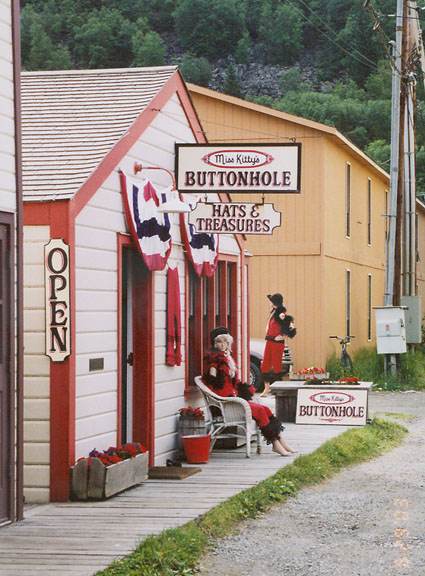 Miss Kitty's Buttonhole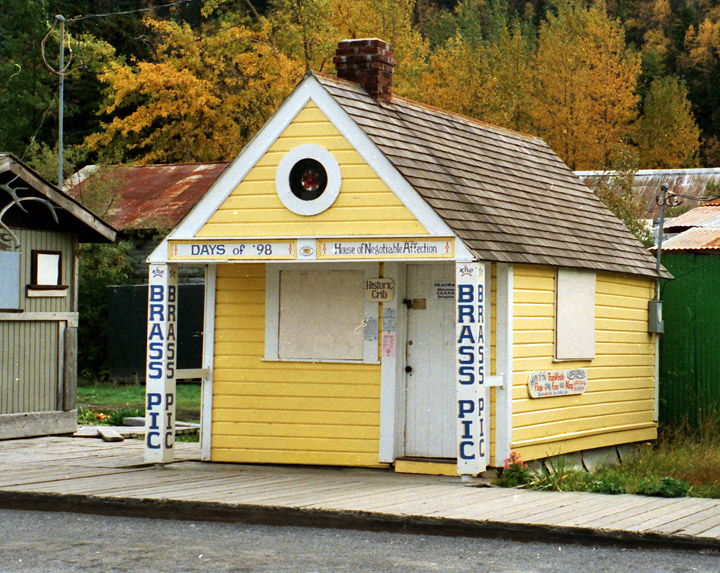 shady business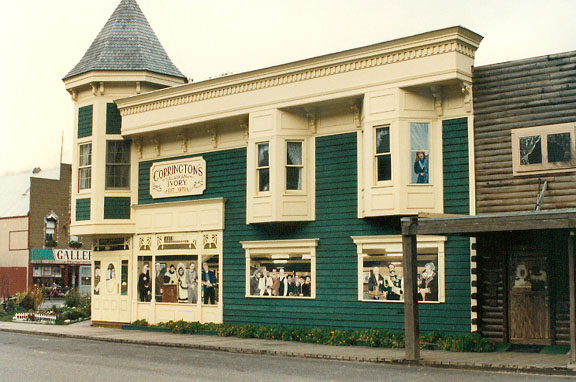 main street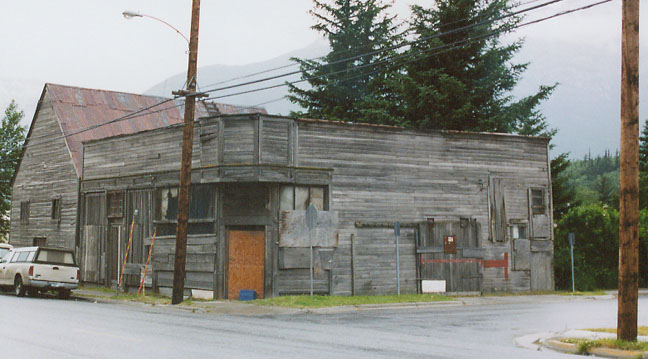 or the side street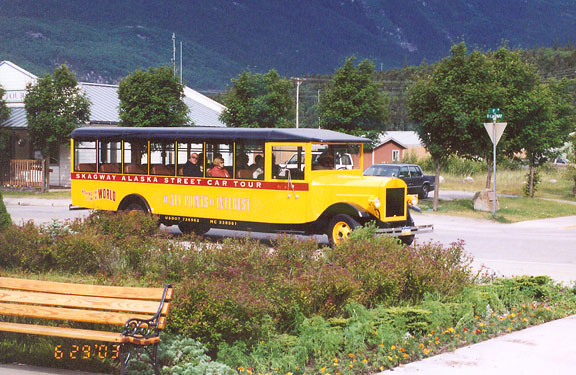 street car tours available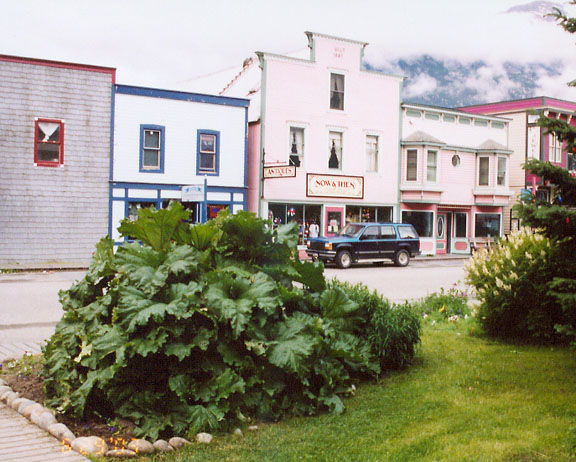 Skagway's huge rhubarb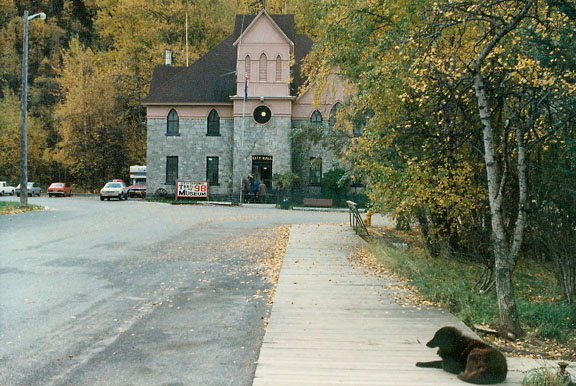 former girl's school, now a museum (1987 photo)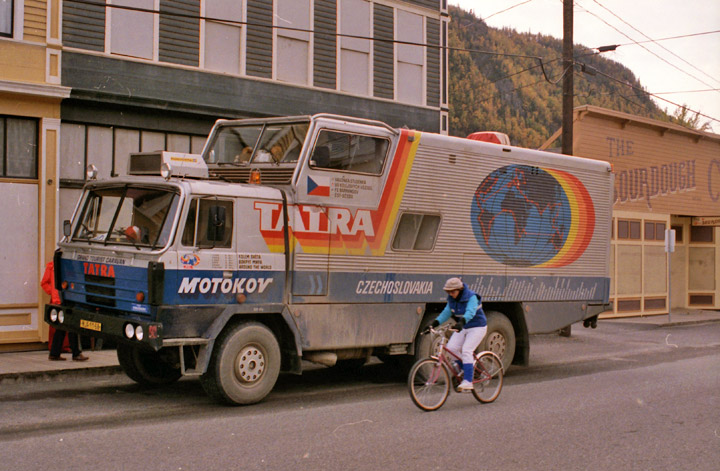 Czech visitors

Soapy Smith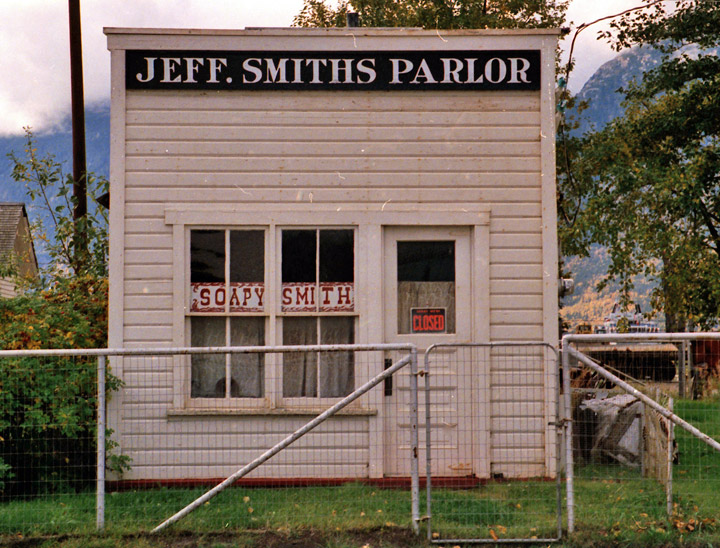 1987 photo
Mr. Smith was notorious for various swindles
to separate new arrivals from their remaining cash.
the gun duel with Mr. Reed ended his career and got him a place in the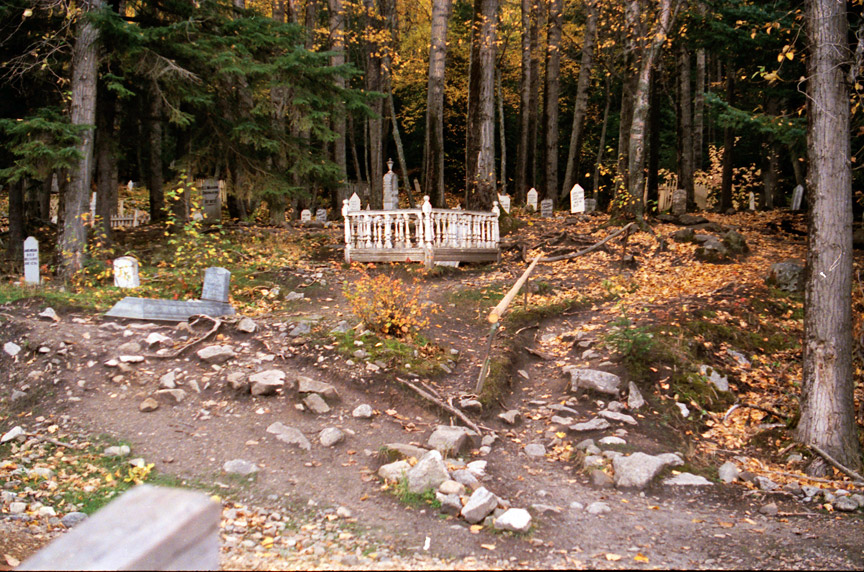 Skagway Cemetery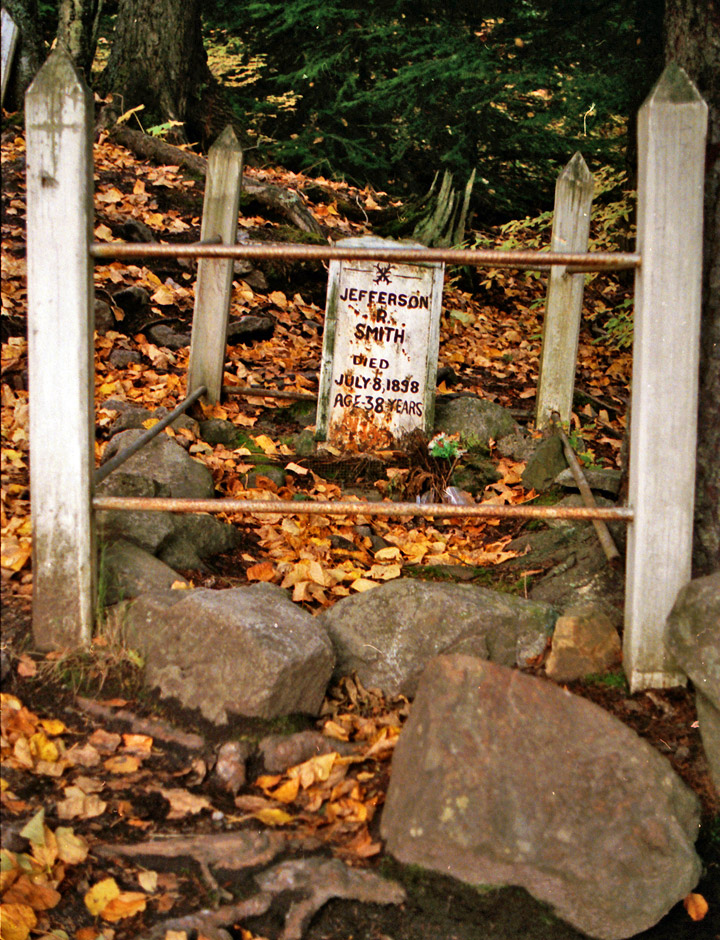 Soapy Smith's grave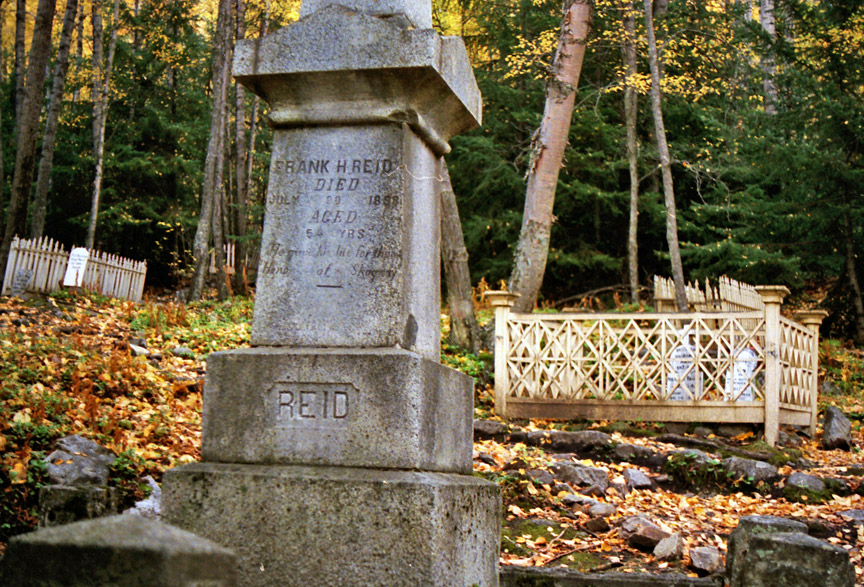 Mr. Reed, who died shortly after of wounds from the gun fight,
was honored with this marker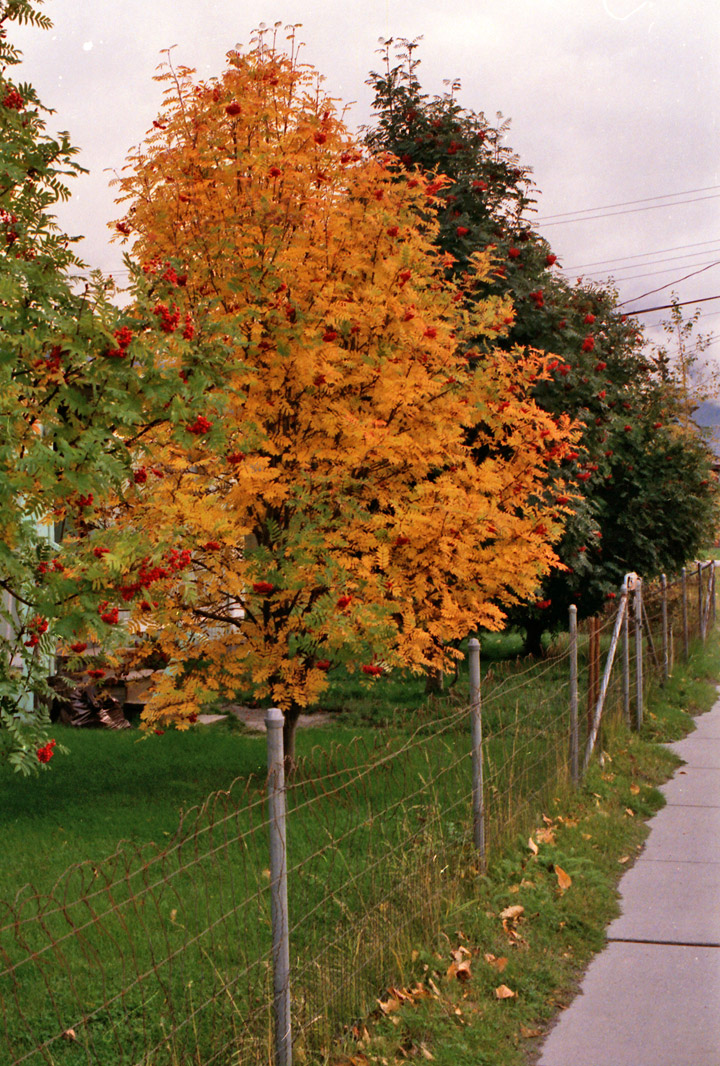 autumn leaves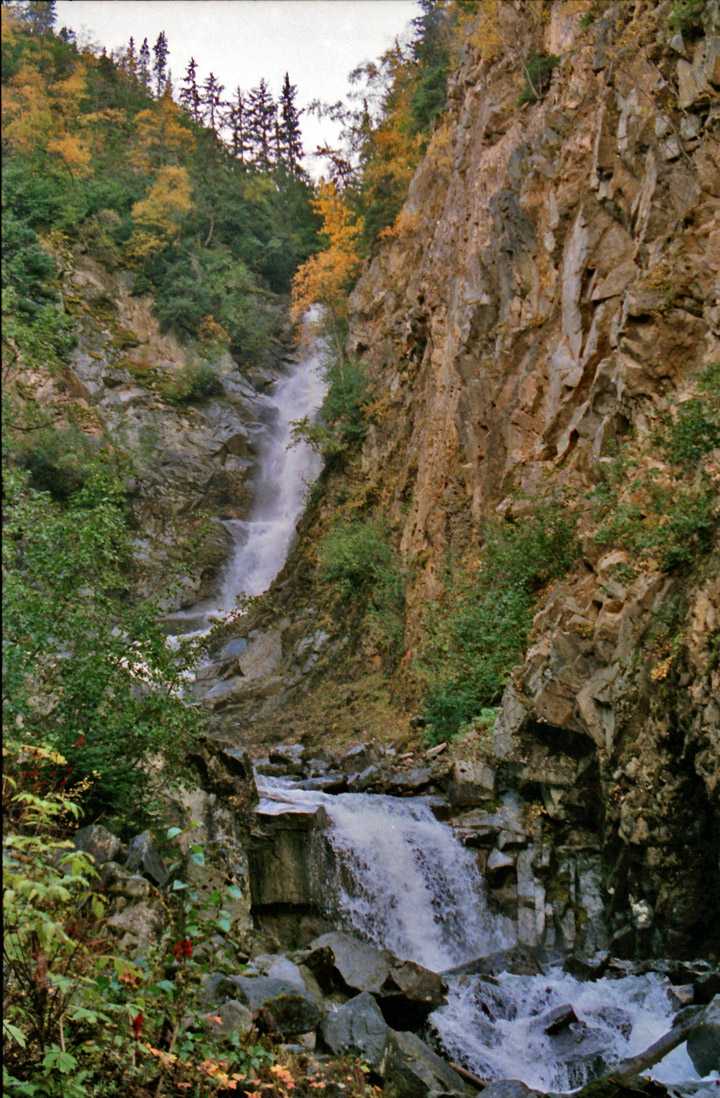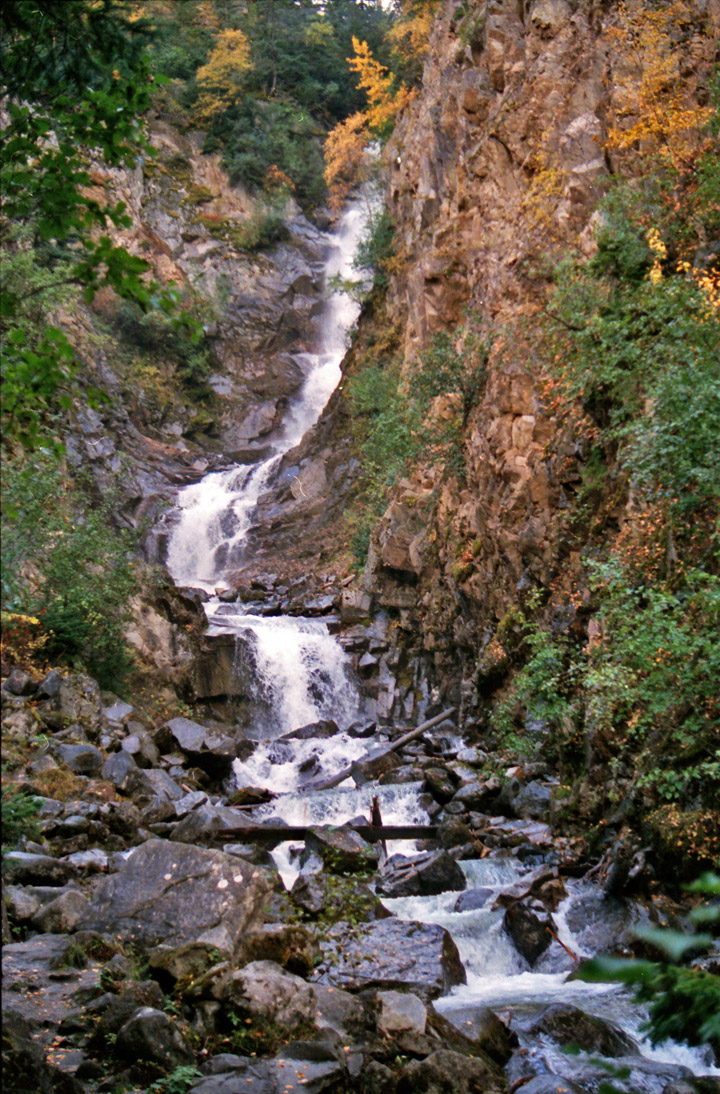 Chilkoot trail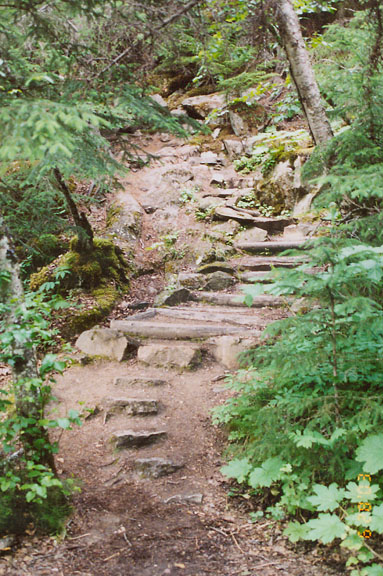 start of the Chilkoot trail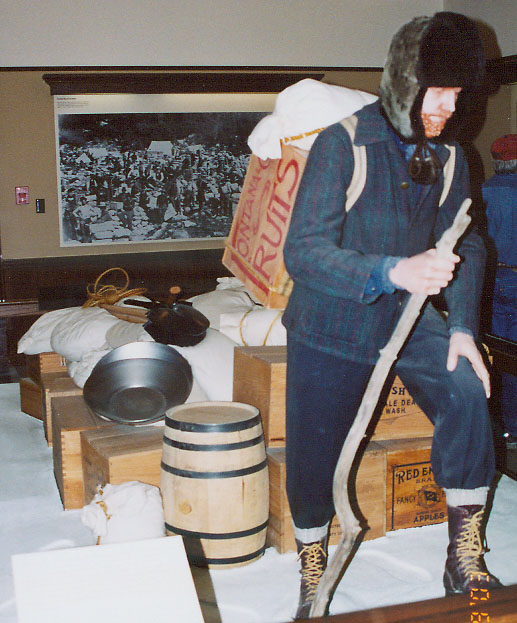 in the Museum
what every man had to carry up the trail (2000 lbs)
so that the Yukon Mounties would deem him
self-sufficient for a year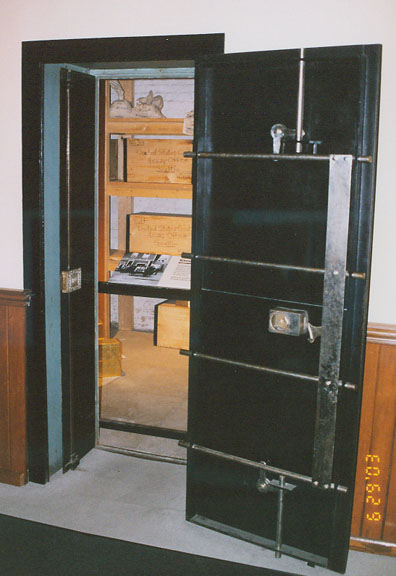 White Pass & Yukon Route vault
where the gold from the Yukon was stored
prior to shipment by sea
More Photos of the White Pass & Yukon Route