Grinnell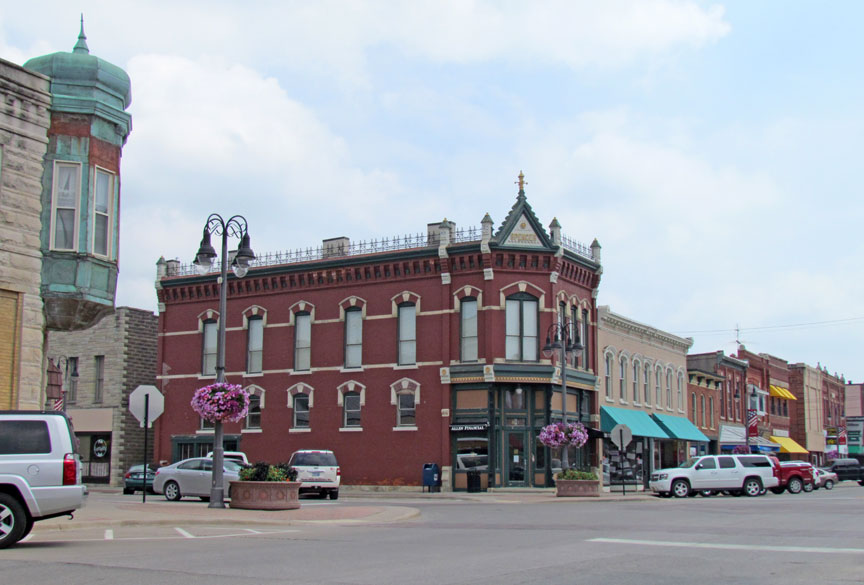 Grinnell
Grinnell is a city in Poweshiek County, Iowa, United States. The population was 9,105 at the 2000 census. Grinnell was named after Josiah Bushnell Grinnell and is the home of Grinnell College.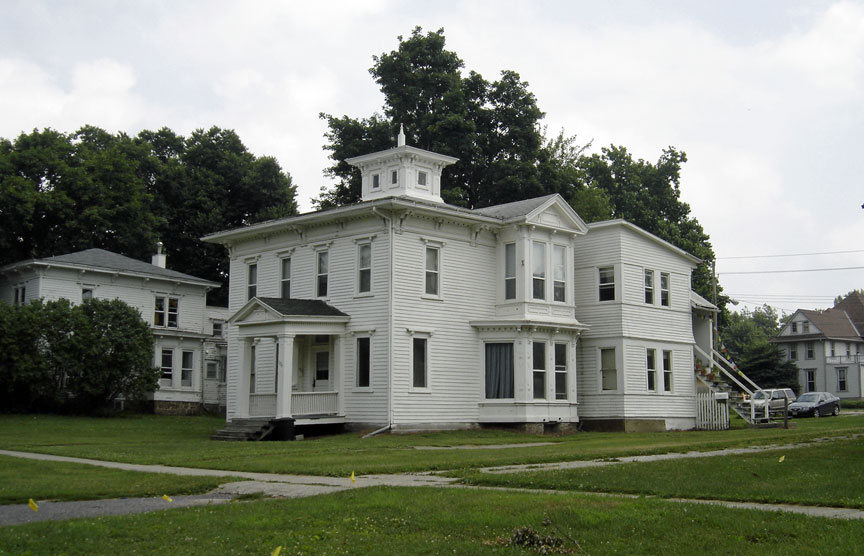 Grinnell was founded in 1854 by Josiah B. Grinnell. The city was originally slated to be named "Stella," but J.B. Grinnell convinced other members of the colony to adopt his own name for the city, citing it as a rare and concise name. By 1880 Grinnell had a population of around 2000. Located at the junction of two railway lines (east-west line of the Rock Island Railroad and the north-south Minneapolis & St Louis (M&St L) Railroad) it became and remains the largest community in Poweshiek County.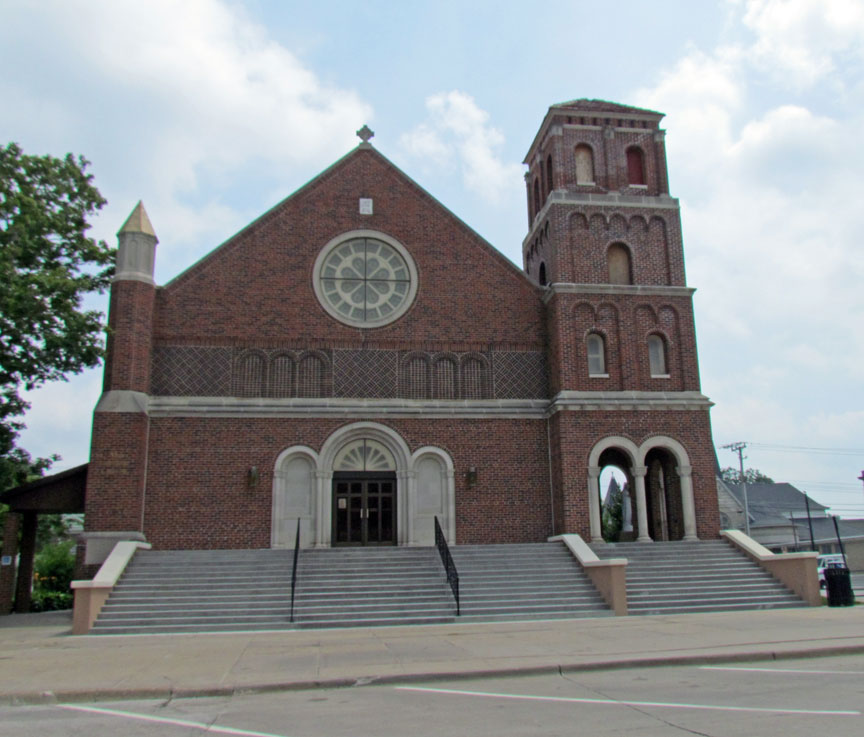 Grinnell is home to Grinnell College, the first college established west of the Mississippi. On June 17, 1882 a tornado destroyed most of the college campus and much of the community with a death toll near 100. In 1889 fire destroyed most of the downtown area.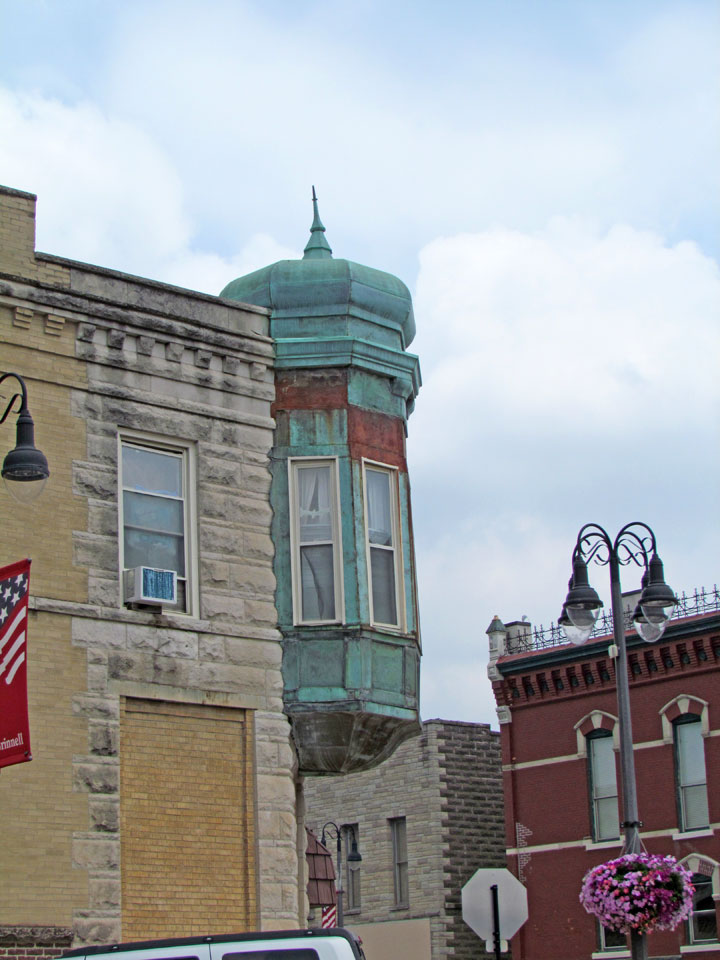 Grinnell was home to Spaulding Manufacturing. H.W. Spaulding began making carriages and spring wagons in Grinnell, Iowa in 1876. In 1909 the Spaulding Manufacturing Company added automobiles to its production line. At one time, the factory was the largest employer in the county. Automobile production ceased at the Spaulding factory in 1916 when it could no longer compete with the cheaper Ford automobile. The Spaulding factory site became home to the Spaulding Center for Transportation/Iowa Transportation Museum.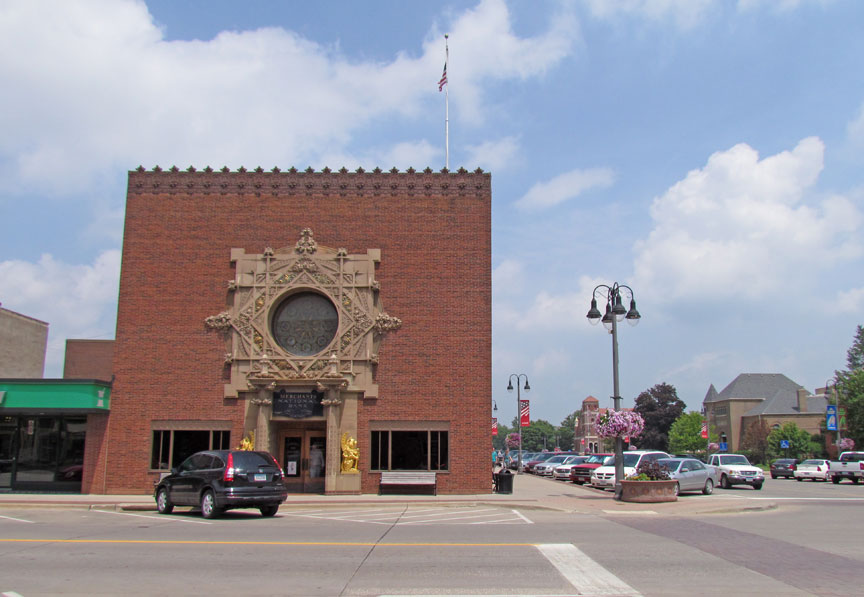 Grinnell's distinctive Jewel Box
More Photos of the Louis Sullivan Jewel Box
In the spring of 2005, Grinnell embarked upon a renovation project to make its downtown area more inviting for residents and visitors. The renovation encompassed new water mains, restoration of two-way traffic flow, brick crosswalks in the middle of each block, and more uniform parking spaces in front of downtown businesses. Additionally, a median strip at each intersection was designed with Grinnell's distinctive Jewel Box pattern. Infrastructure upgrades and aesthetic renovations were also planned for the southern section of the downtown area, to include Commercial Street.
Text from Wikipedia
---
---