Whitelaw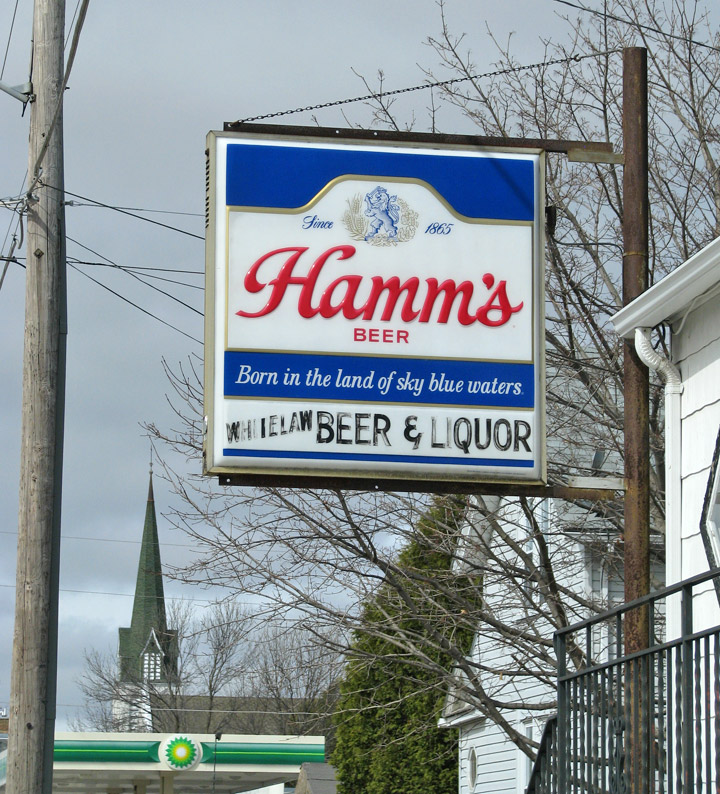 Whitelaw
Whitelaw is a village in Manitowoc County, Wisconsin, United States. The population was 730 at the 2000 census.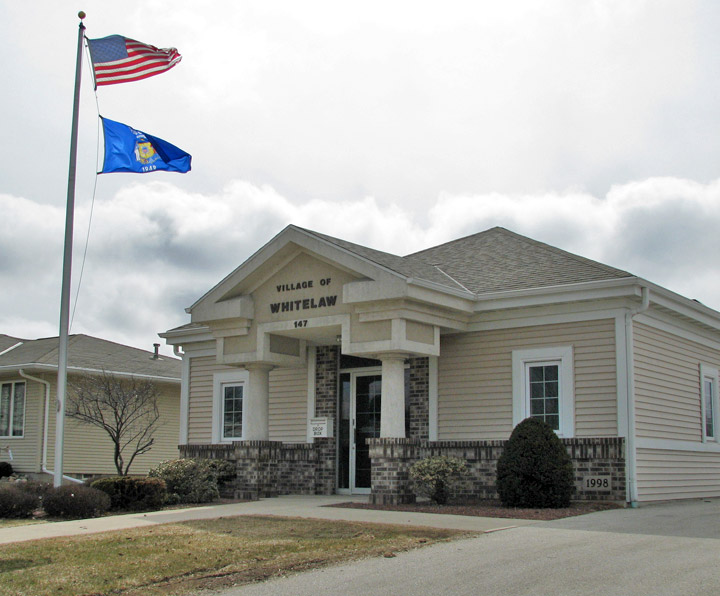 village hall
Whitelaw is a small community located along U.S. Route 10 in the middle of Manitowoc County, in the eastern portion of Wisconsin. It is located four miles west of Interstate 43, 85 miles north of Milwaukee, 40 miles south of Green Bay and 10 miles west of Manitowoc. Whitelaw became an incorporated village in 1958. Its sewer and water system was put into operation in 1963 and is currently being upgraded. Highway 10 was widened and repaved in 1968, sidewalks along Highway 10 were installed in 1994 and a new village hall was built in 1998.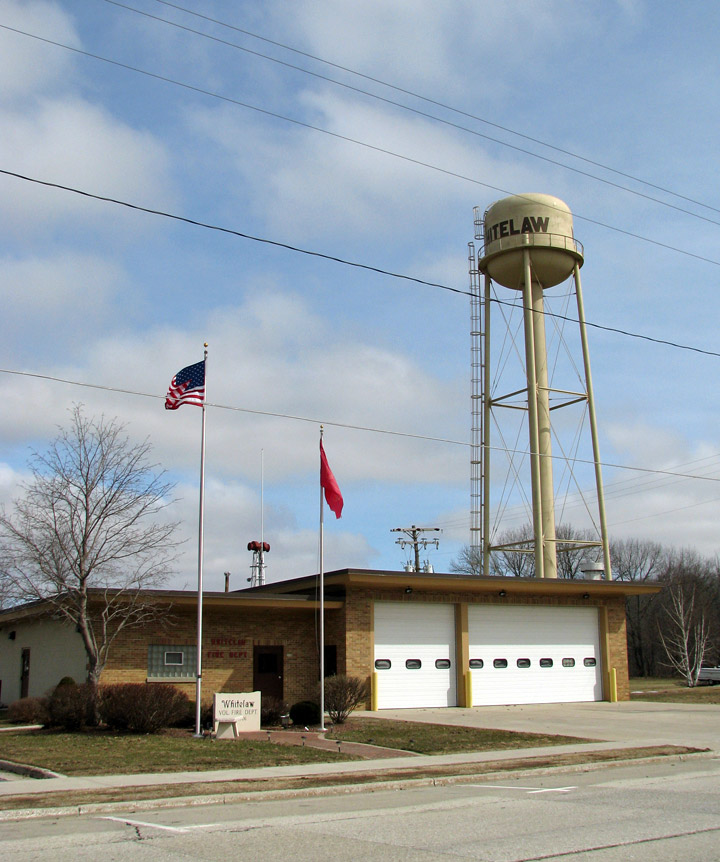 Volunteer Fire Department
The village is served by a clerk/treasurer, one full-time and two part-time employees, plus seasonal help as needed. Within the village limits are a recycling center, bank, gas station/convenience store, two restaurants/bars, post office, barber shop/hair salon, two insurance offices, small engine repair service, two ATMís, two auto service centers, a farm services coop, an instructional kayak center, and elder housing complex and a Catholic school and church. The village lies within the boundaries of the Valders Area School District.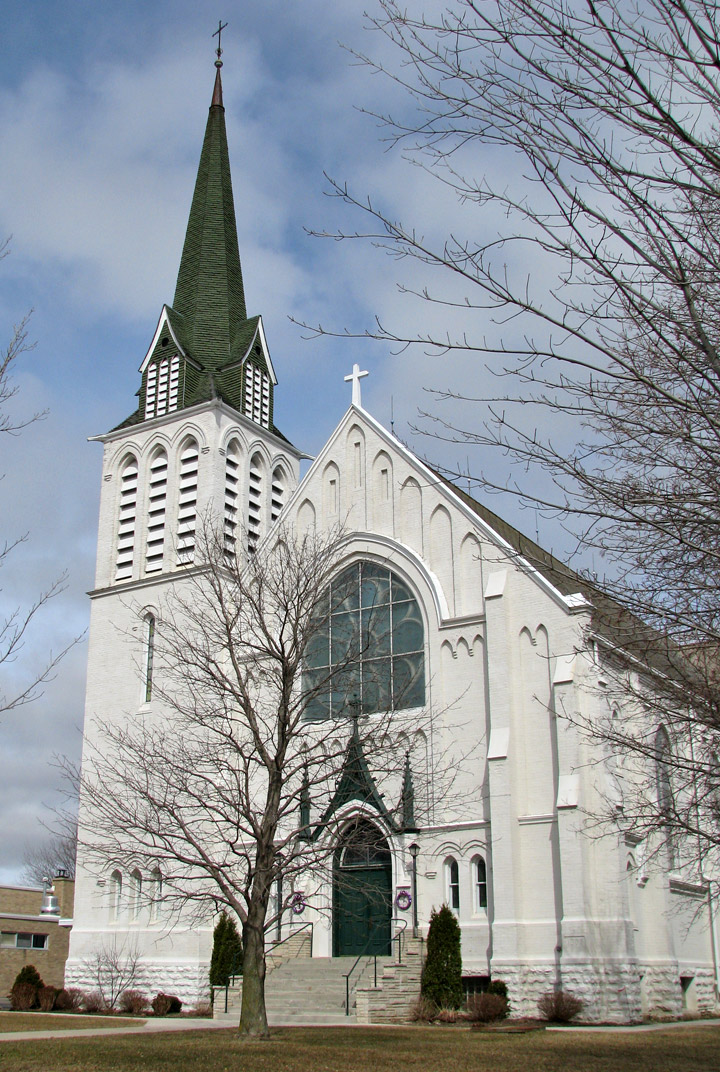 St. Michael's Catholic Church
Municipal government consists of an elected Village President and six elected Trustees.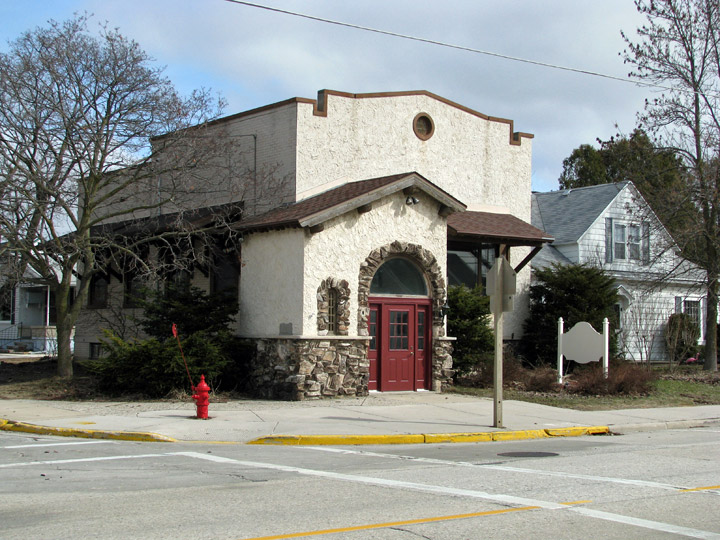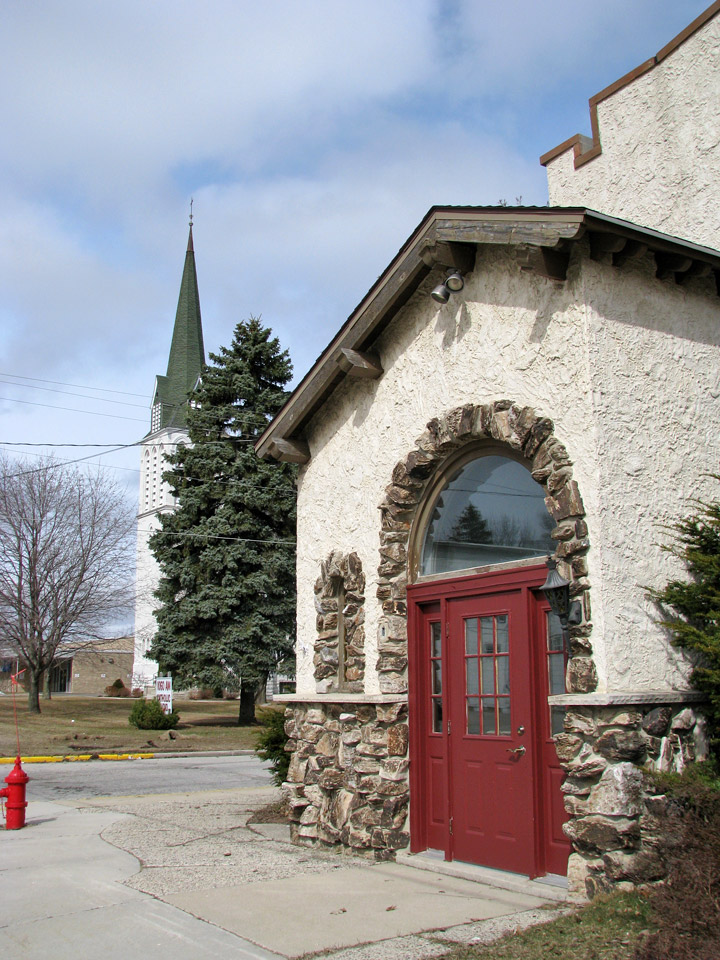 As an active service organization, the Whitelaw Lions Club supports a number of community activities. The community is also home to the Whitelaw Sportsmenís Club. Together, these two groups help maintain and furnish the Community Park, which includes two baseball diamonds, two tennis courts, playground equipment, a concessions/shelter area and a trap shooting range. The village also has a long-standing, well trained and equipped Volunteer Fire Department.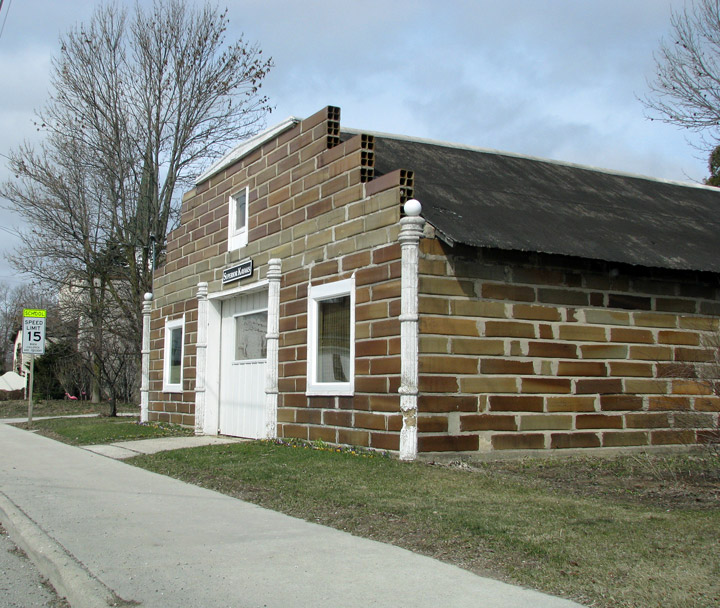 One account says that the village was named after Whitelaw Reed, an office for the Chicago and Northwestern Railroad Company whose tracks used to serve Whitelaw. Another claims it was named for a Mr. White, a lawyer who was supposed to have assisted in establishing the post office in 1892. The village was previously named Pine Grove but there was another post office with the same name near Green Bay causing confusion and mis-delivered mail. Thus, the switch in names came about in September 1907.
Text from Wikipedia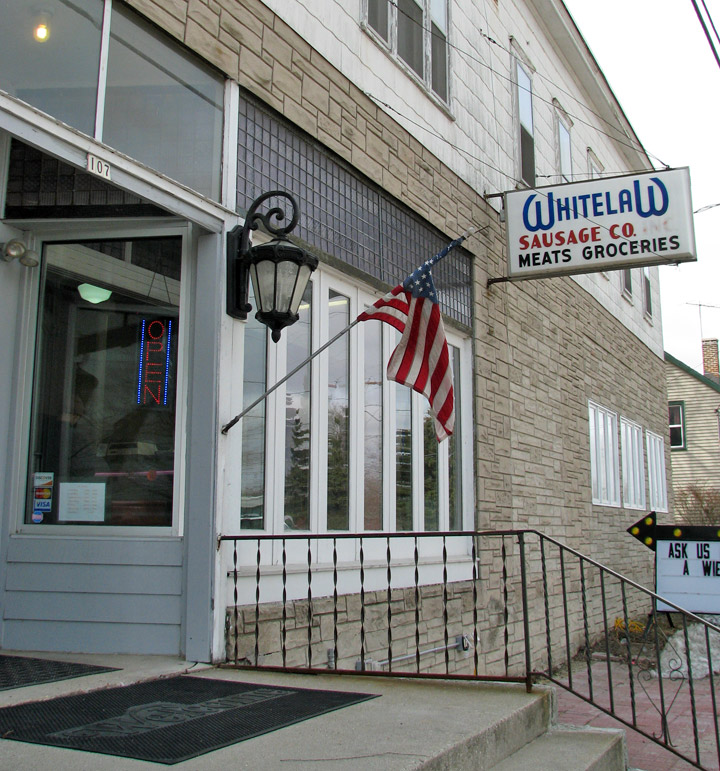 Deer meat accepted for sausage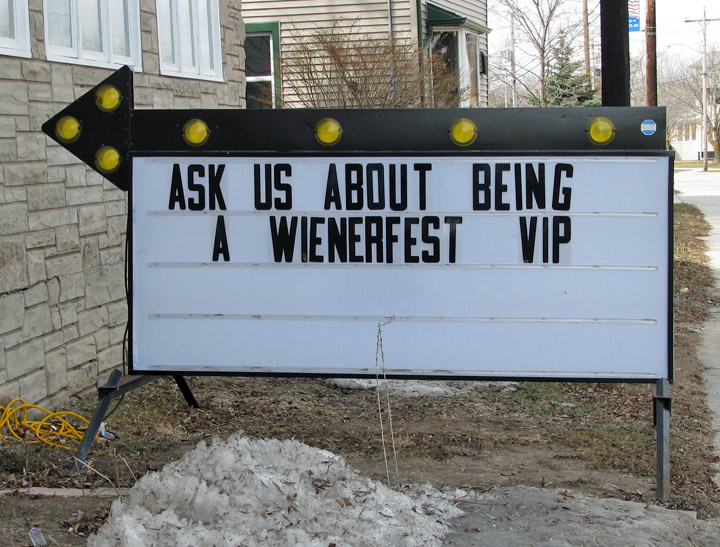 Weinerfest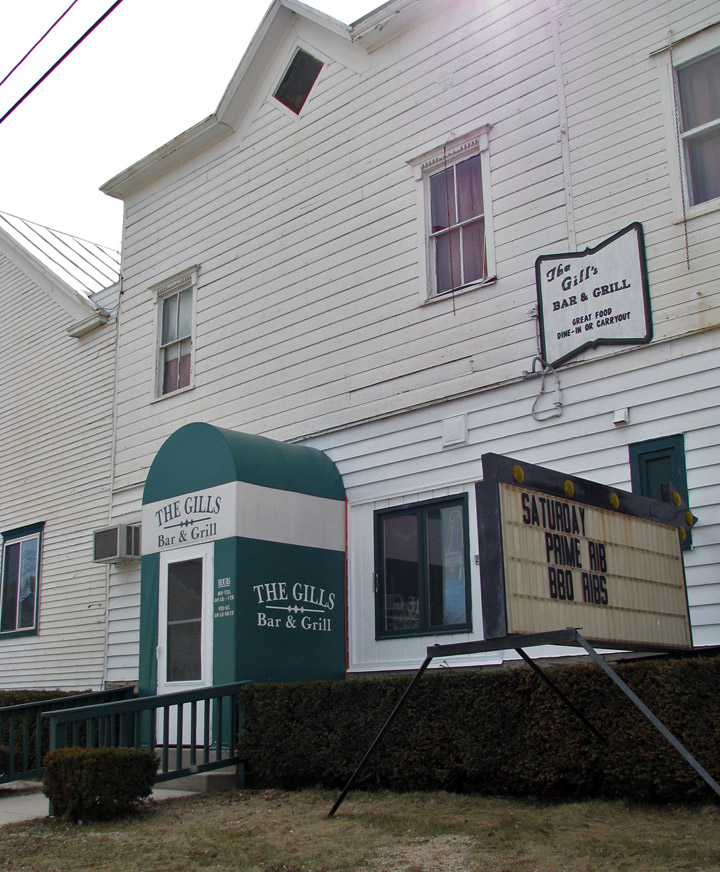 The Gills Bar and Grill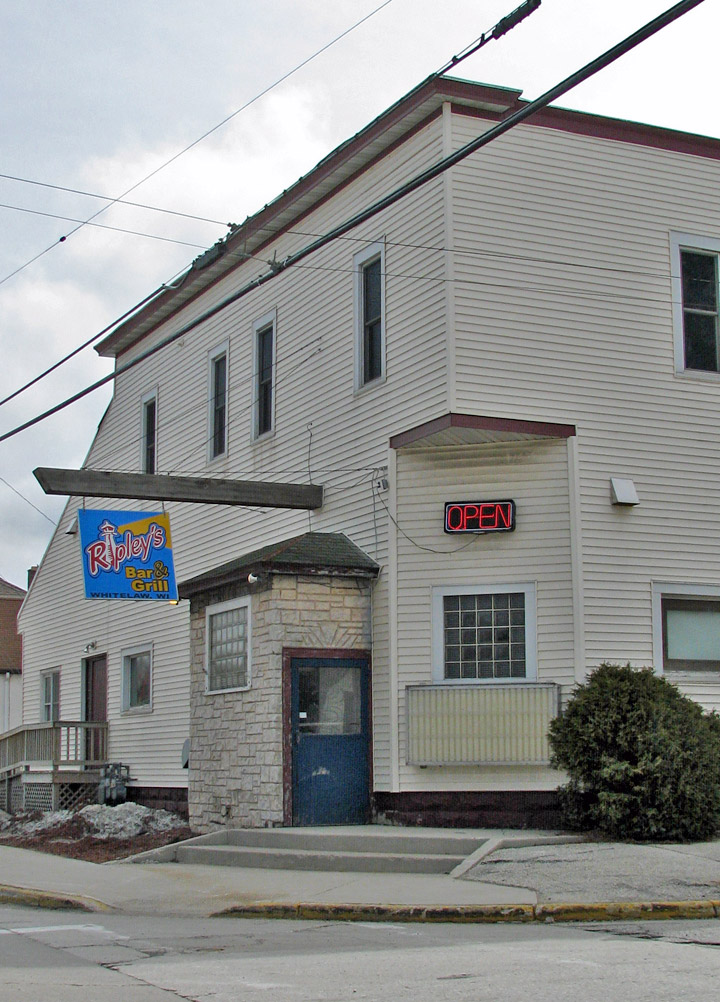 Ripley's Bar and Grill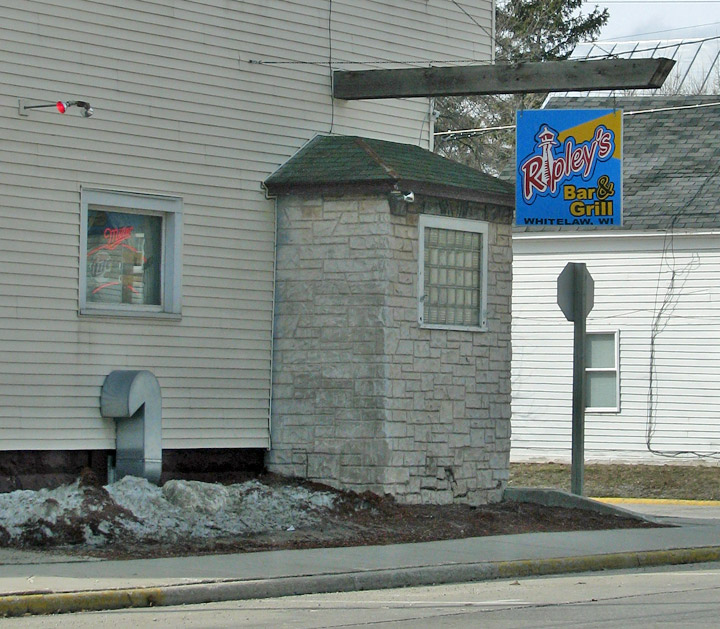 ---
---