Ten Chimneys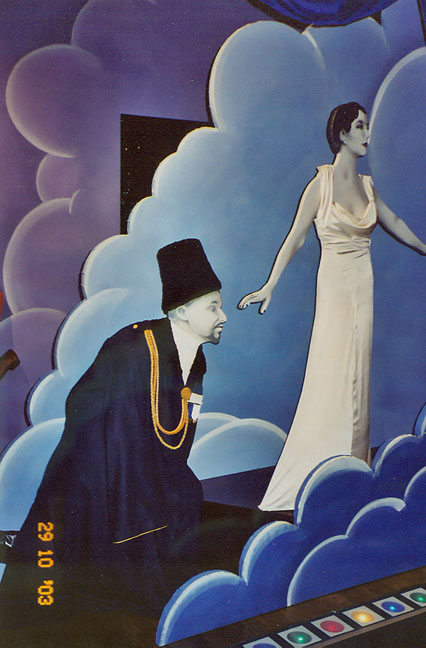 Alfred Lunt and Lynn Fontanne
Alfred Lunt and Lynn Fontanne are widely considered the greatest acting team in the history of theatre.
Not willing to simply coast on their extraordinary natural talent, the Lunts were consummate professionals.
Their passion for excellence and commitment to the art of live theatre was legendary.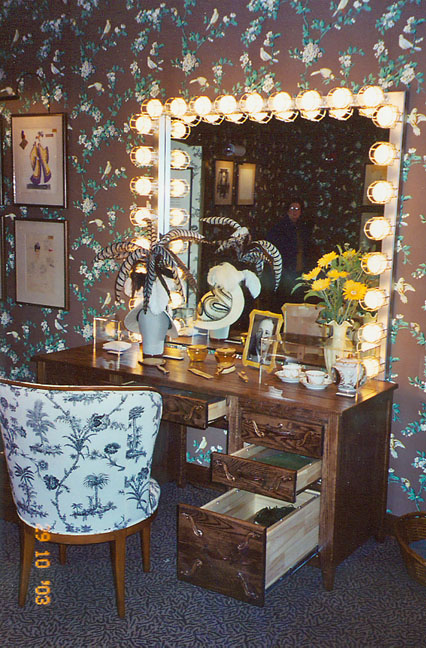 reproduction of Miss Fontanne's dressing room
By the mid 1 920s, Alfred Lunt and Lynn Fontanne were the two most respected, most popular, most critically acclaimed, and highest-paid stage actors in the country. At the height of their individual careers, they made a remarkable decision. They each took enormous pay cuts to sign on with The Theatre Guild—a fledgling company dedicated to performing new and avant-garde work by writers such as Ibsen and Shaw. The Lunts believed strongly that creating great theatre with broad impact was far more important than money. But since they were taking such large cuts in salary, they were ultimately able to put two clauses into their contracts that would profoundly affect the rest of their lives and careers.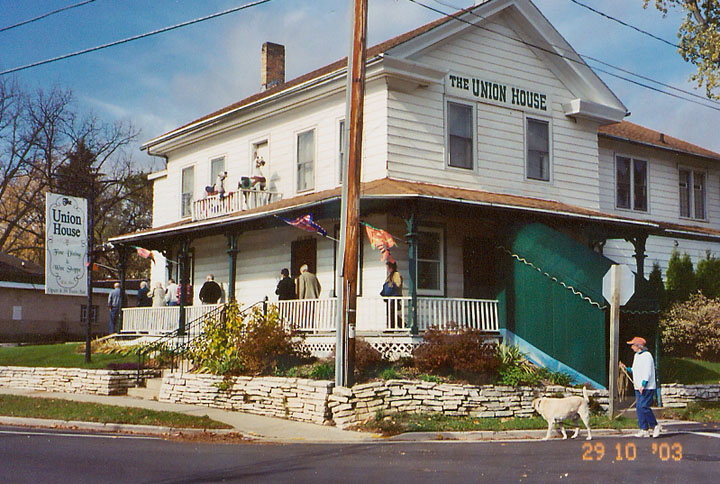 The Union House
a restaurant in the small town of Genesee Depot, Wisconsin
First, the Lunts insisted that they be allowed to act together, rather than in separate plays.
Soon the Lunts only appeared together —as a team.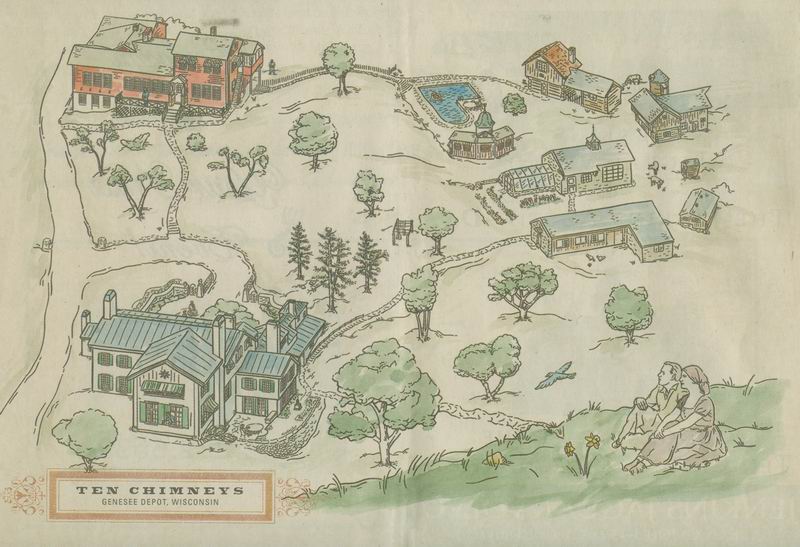 The other requirement of the contract with The Theatre Guild was that the Lunts would never act in the summer,
so they could come to Ten Chimneys, in Genesee Depot, Wisconsin, to retreat, relax, and rejuvenate.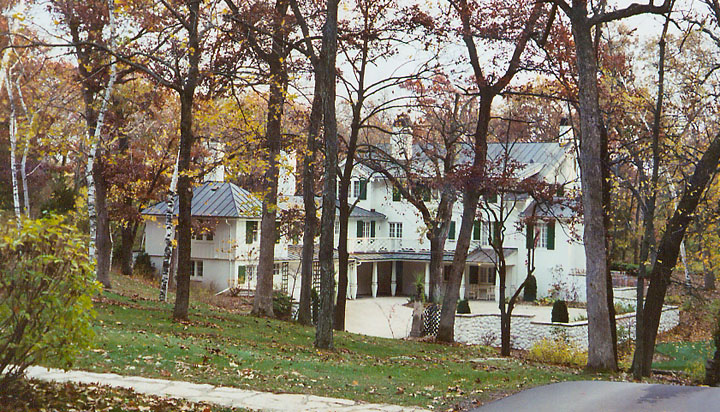 Ten Chimneys
And every summer they did just that. Because the Lunts were so widely loved and respected, "everyone who was anyone" in theatre and the arts wanted to come to Ten Chimneys to be with the Lunts. The estate, inevitably, became an important place for artistic creation, discussion, and inspiration. More than just the Lunts' home, Ten Chimneys was a "home for the arts" — literally and metaphorically.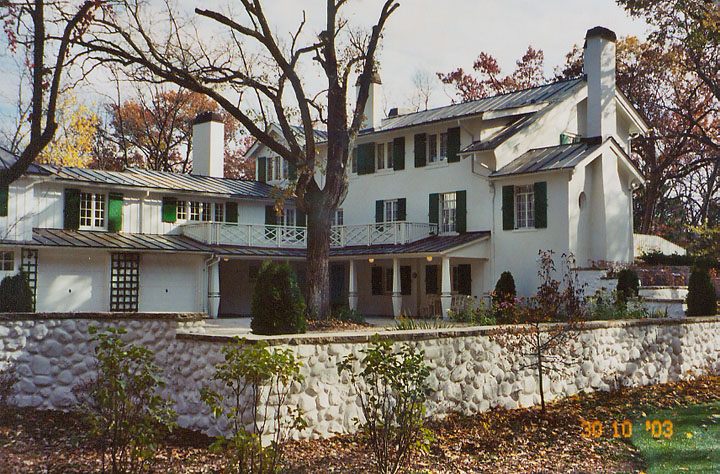 the house as preserved by the Ten Chimneys Foundation
In 1958, the Lunts began the American run of what would be their final stage performance — The Visit. The play opened in the newly dedicated Lunt-Fontanne Theatre on Broadway, honoring the couple for their extraordinary contribution to American theatre.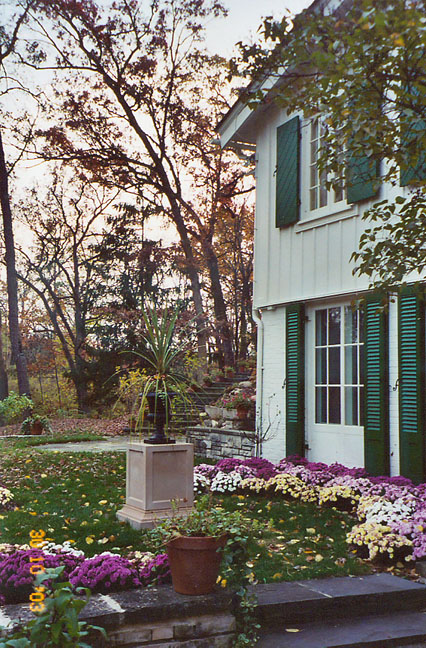 the garden patio of the main house
Once the Lunts retired from the stage in 1960, they lived in their beloved Ten Chimneys year-round — and spent many happy years there enjoying the extraordinary retreat they had created together. Alfred passed away in 1977, at the age of 84. Lynn passed away six years later, in 1983, at the age of 96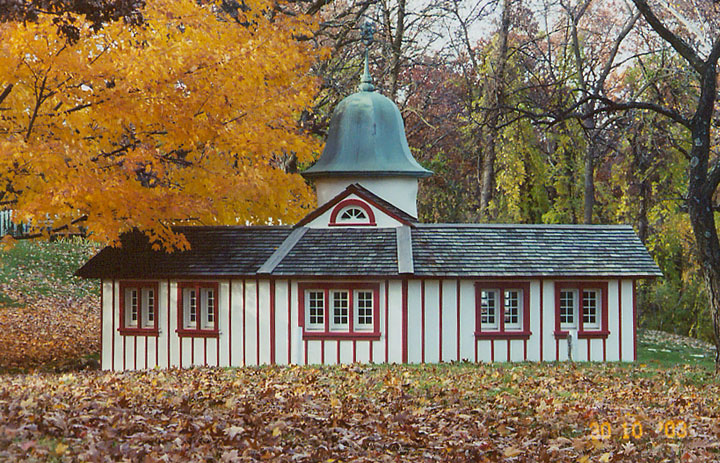 the bath house
(where Noel Coward, often a guest, liked to swim in the pool)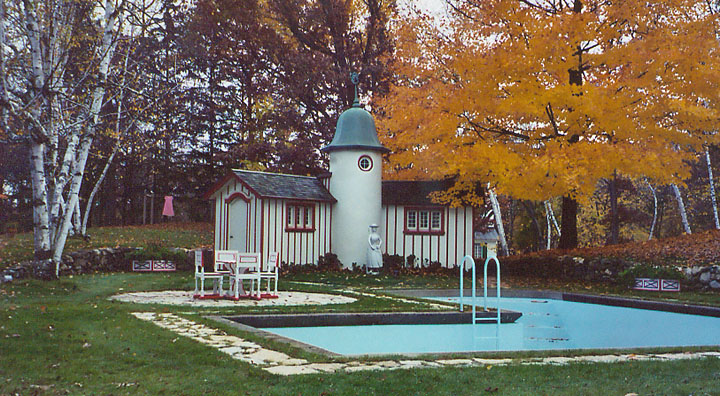 the pool side
A monument at their grave reads, "Alfred Lunt and Lynn Fontanne were universally regarded as the greatest acting team in the history of the English speaking theatre. They were married for 55 years and were inseparable both on and off the stage."
Text from a brochure of the Ten Chimneys Foundation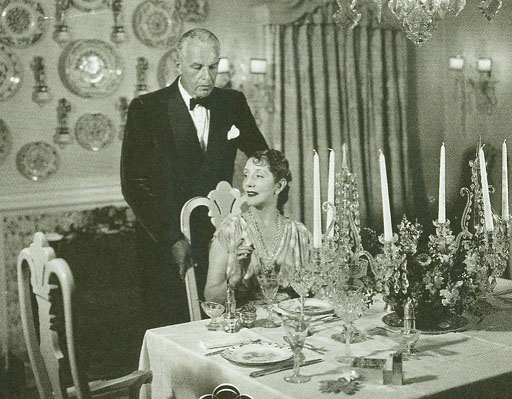 the Lunts at dinner
Courtesy of the Ten Chimneys Foundation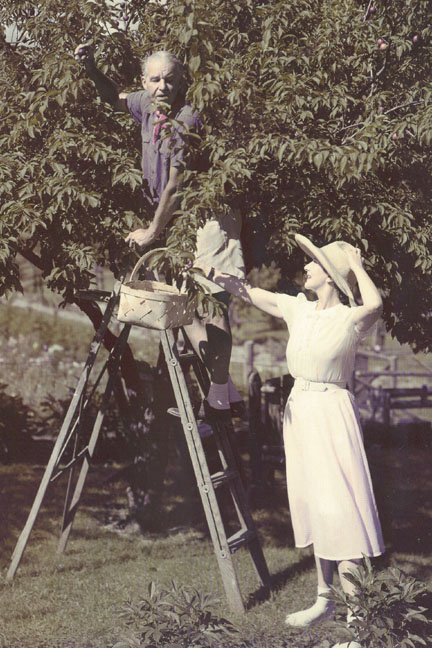 one the carefully posed "on the farm" photos
Courtesy of the Ten Chimneys Foundation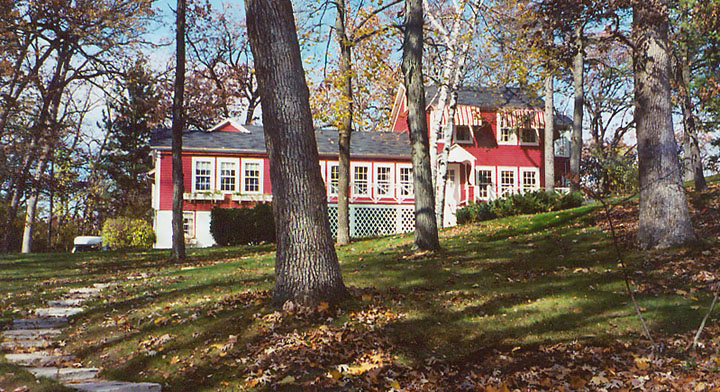 the country cottage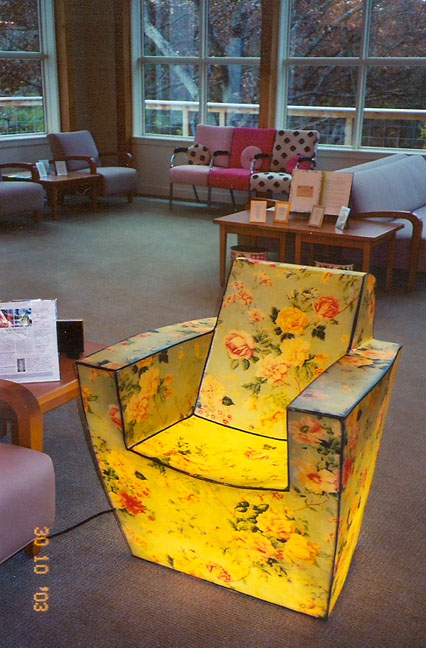 the lobby of the new
Ten Chimneys Foundation
Visitors Center