Village of Denmark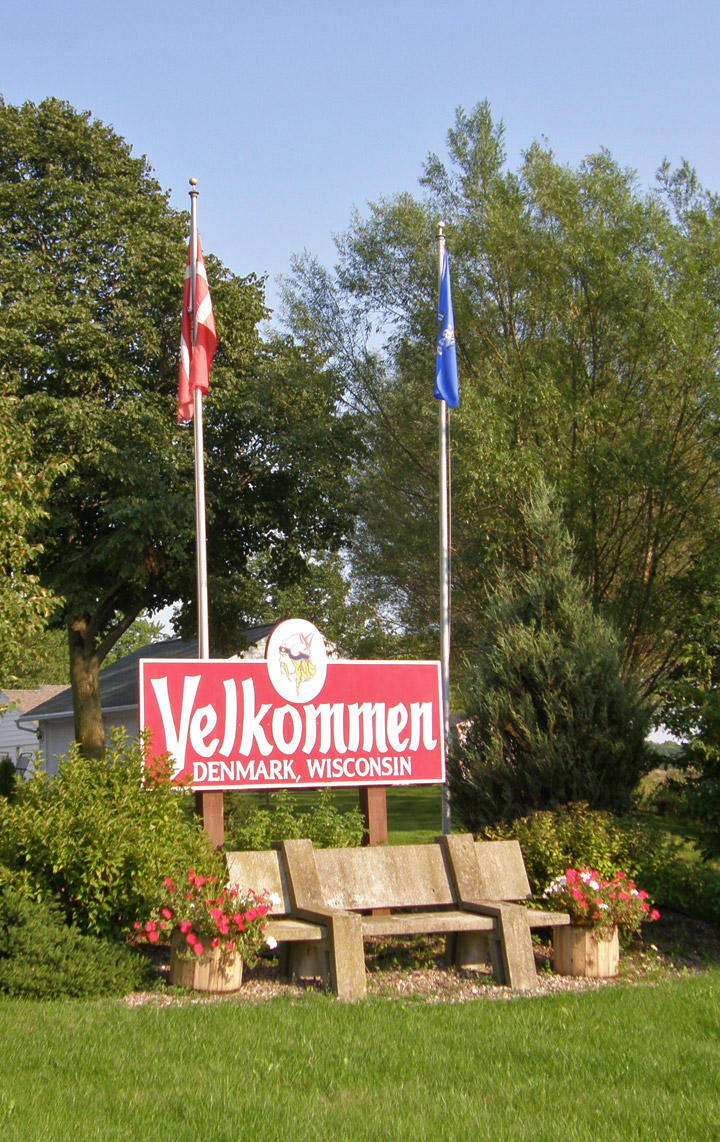 Village of Denmark
Denmark is a village in Brown County in the U.S. state of Wisconsin. The population was 1,958 at the 2000 census.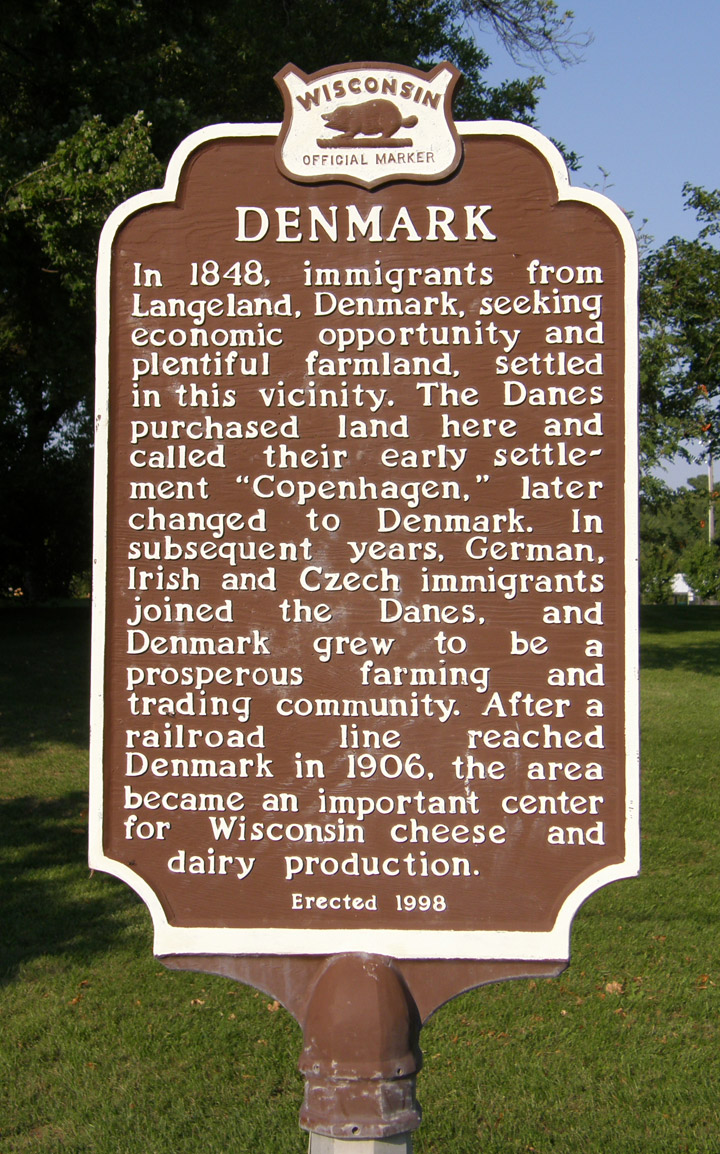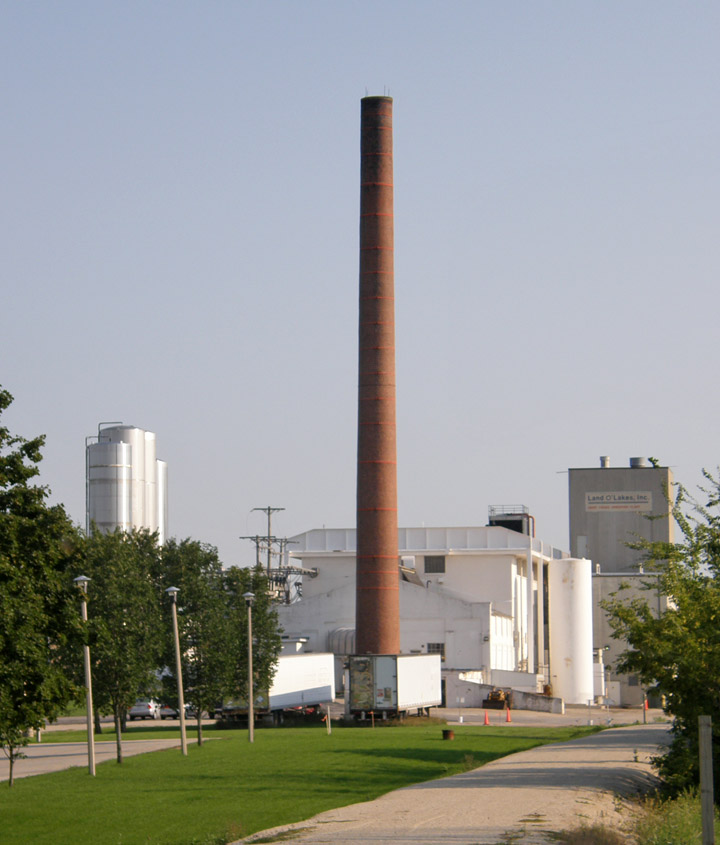 Land O'Lakes cheese and dairy factory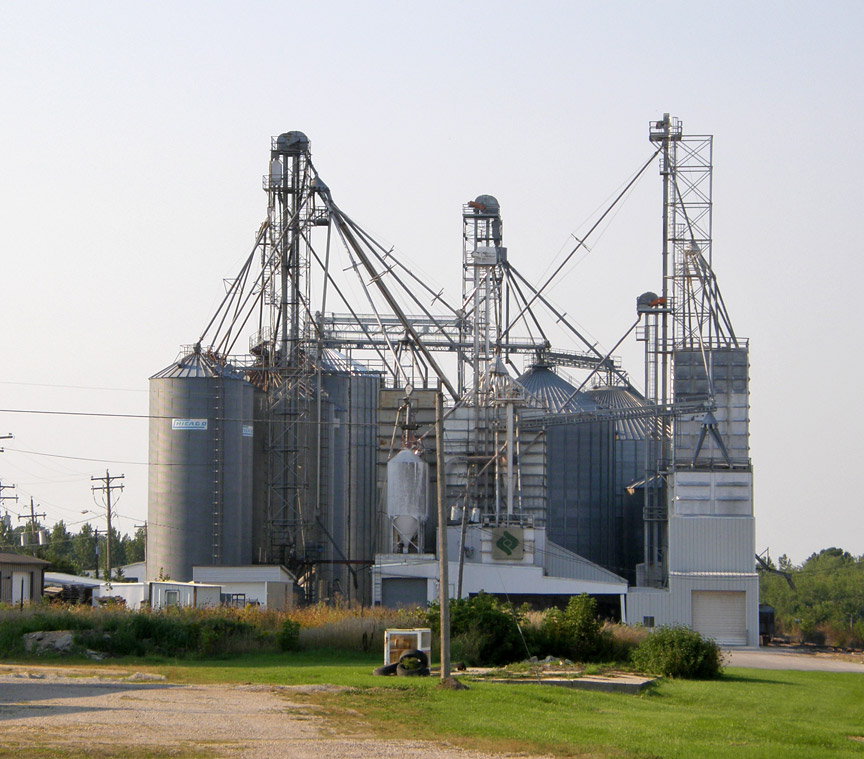 grain handling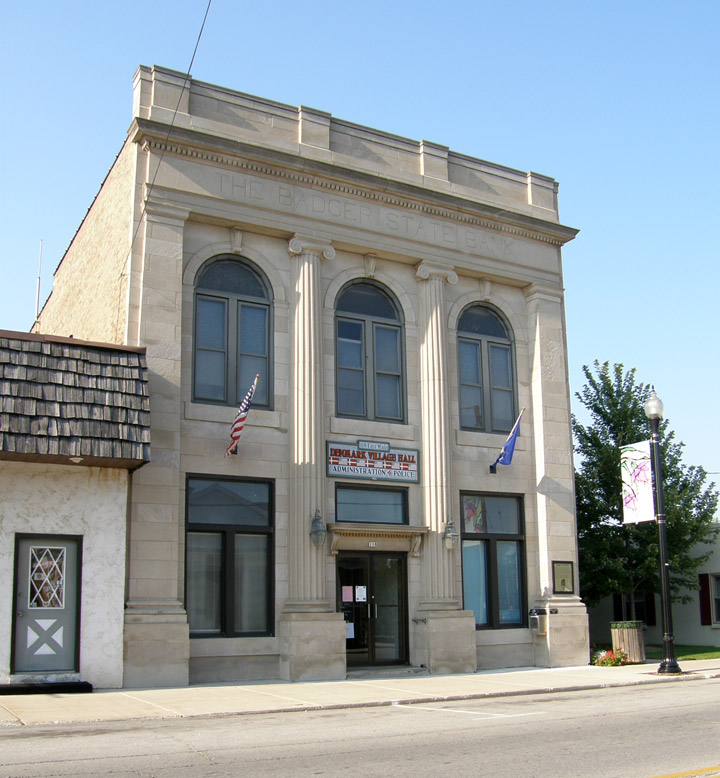 Village Hall
The Village of Denmark was incorporated on June 15, 1915. Later that year, the community created a Parks and Recreation program for its early settlers.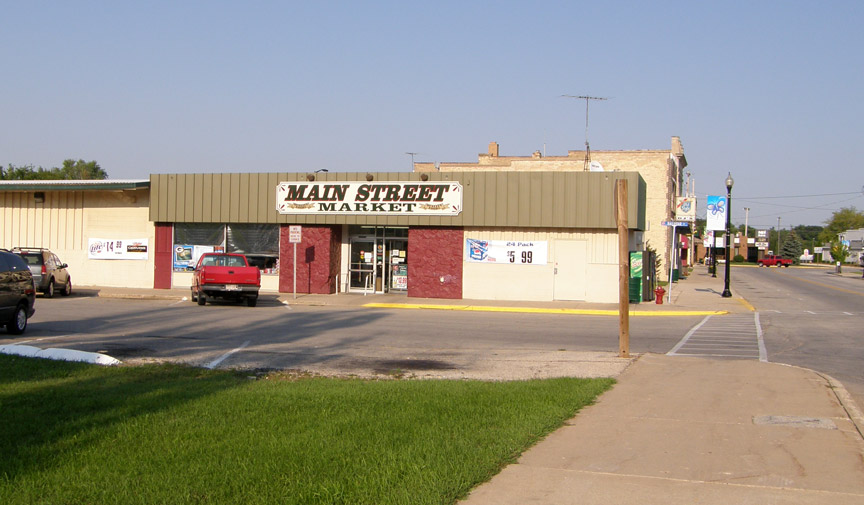 main street
The Village maintains a variety of open space that is not officially parkland. These include the entranceways into the Village. The Three Miracles Earth art exhibit area is located on Pleasant Avenue and the Triangle Prairie Garden area is located on Green Bay Road. The central business district parking lot also features a small pocket park with a water fountain with fish.


Memorial Park
Memorial Park is a community park that consists of 30 acres of land with shelters, concession stands, two baseball diamonds, a tennis court, a wading pool, a skateboard/ice skating area, a playground, basketball court, picnic areas, a nature trail, a sledding hill, a tractor pull area and a creek.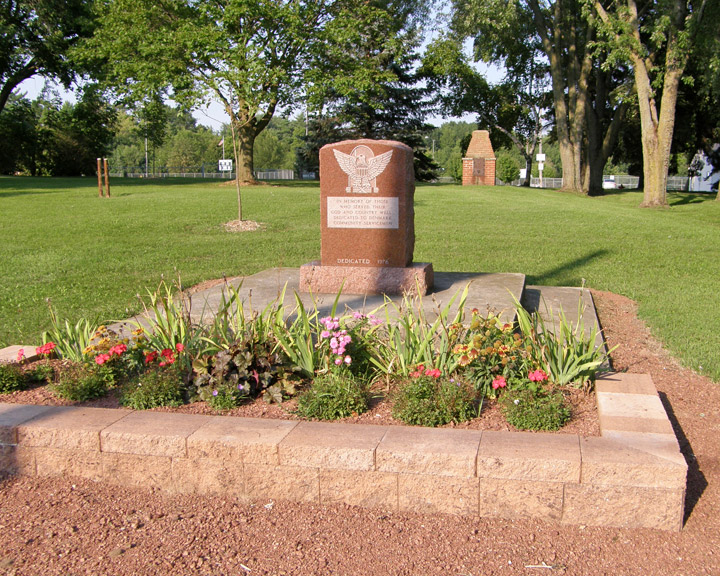 memorial to the fallen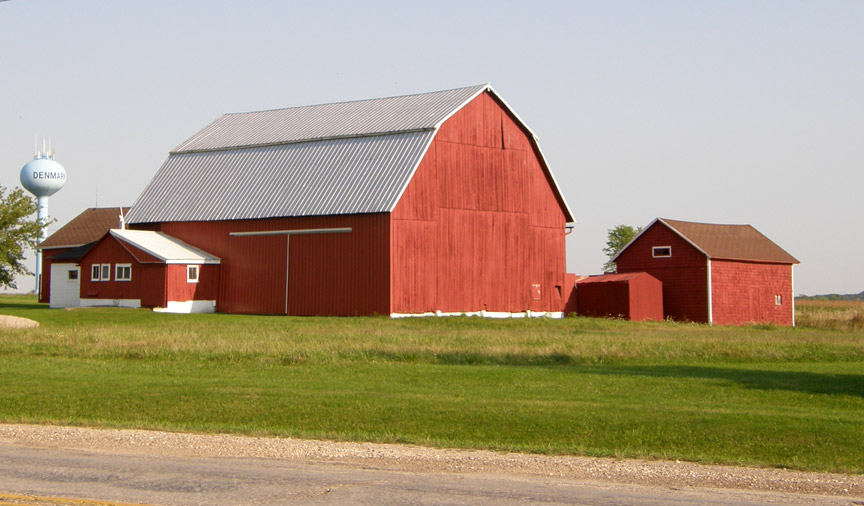 farm barn at the edge of the village
---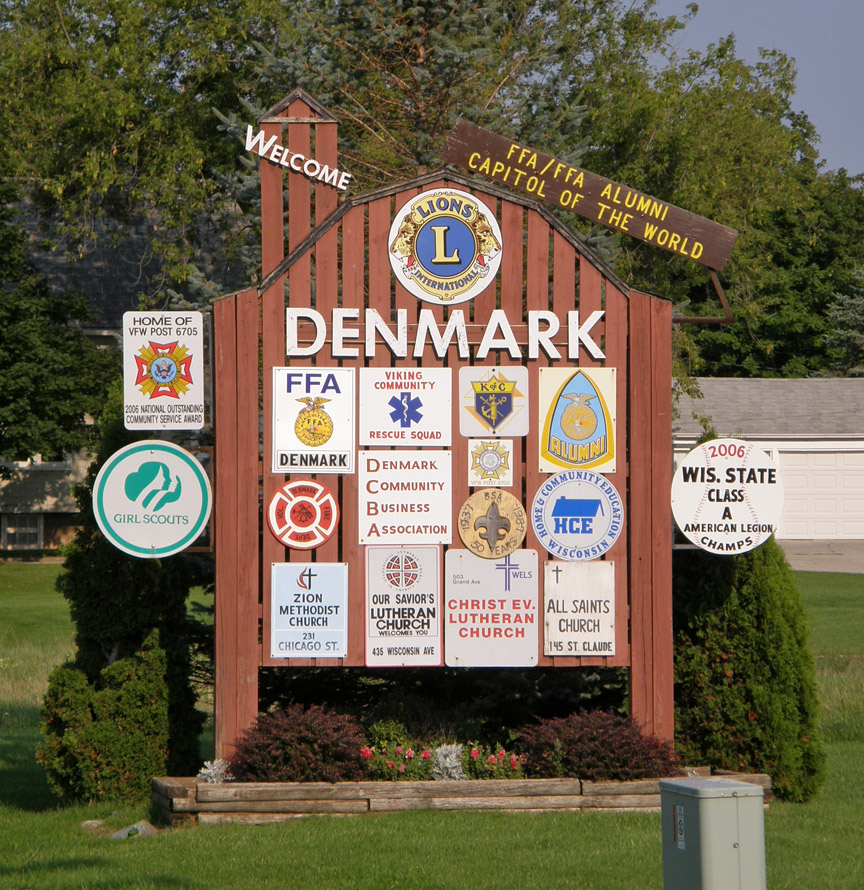 FFA Capitol of the World
Future Farmers of America
FFA was the acronym for Future Farmers of America but the organization, in an effort to broaden its potential membership beyond youth working in traditional "production" agriculture, changed its official name from Future Farmers of America to the National FFA Organization in 1988; it is still commonly referred to as FFA. High school students compete in various events, in several major areas including Career Development Events (CDE's), Supervised Agricultural Experience programs (SAE's), and Leadership Development Events (LDEs). Students are supervised by agricultural education teachers in cooperation with parents, employers and other adults who assist individuals in the development and achievement of educational and career goals.
The FFA creed was written by Erwin Milton "E.M." Tiffany of Wisconsin, and adopted at the 3rd National Convention of the FFA. It was revised at the 38th Convention and the 63rd Convention. It is recited by new members to the organization, to reflect their growing belief in agriculture and agricultural education:
I believe in the future of agriculture with a faith born not of words but of deeds - achievements won by the present and past generations of agriculturalists; in the promise of better days through better ways, even as the better things we now enjoy have come to us through the struggles of former years.
I believe that to live and work on a good farm or to be engaged in other agricultural pursuits is pleasant as well as challenging; for I know the joys and discomforts of agricultural life and hold an inborn fondness for those associations which, even in hours of discouragement I can not deny.
I believe in leadership from ourselves and respect from others. I believe in my own ability to work efficiently and think clearly with such knowledge and skill as I can secure and in the ability of progressive agriculturalists to serve our own and the public interest in producing and marketing the product of our toil.
I believe in less dependence on begging and more power in bargaining; in the life abundant and enough honest wealth to help make it so-for others as well as myself; in less need for charity and more of it when needed; in being happy myself and playing square with those whose happiness depends upon me.
I believe that American agriculture can and will hold true to the best traditions of our national life and that I can exert an influence in my home and community which will stand solid for my part in that inspiring task.
Text from Wikipedia
---
---