Mineral Point, Wisconsin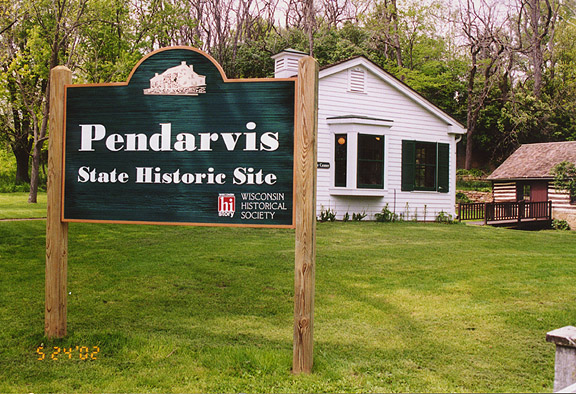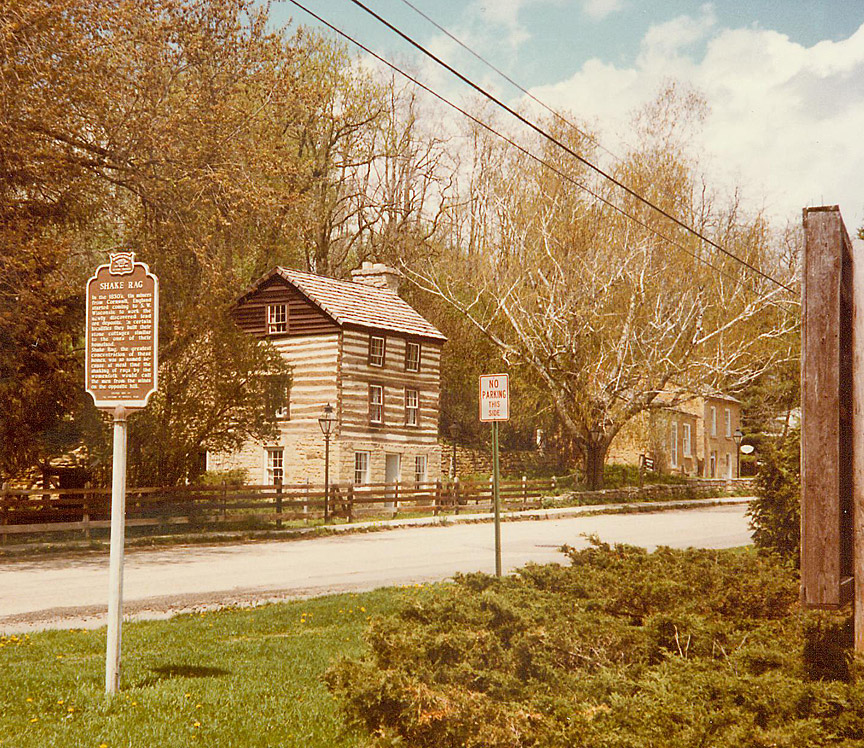 shake rag (photo from 1985)
Perhaps the oldest settlement in Mineral Point, Shake Rag Alley was the original heart of the business district when the area was first settled in the 1820s. Early mines and "badger holes" were close by and Federal Spring, which runs through the property, provided water to a rough and tumble neighborhood.

Photos from 2002
Pendarvis house

One on a street of restored houses used by Cornish miners
during the early days of the state's lead mining industry.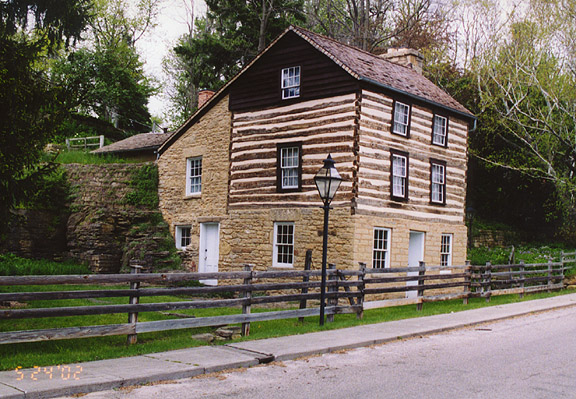 house built into the side of the hill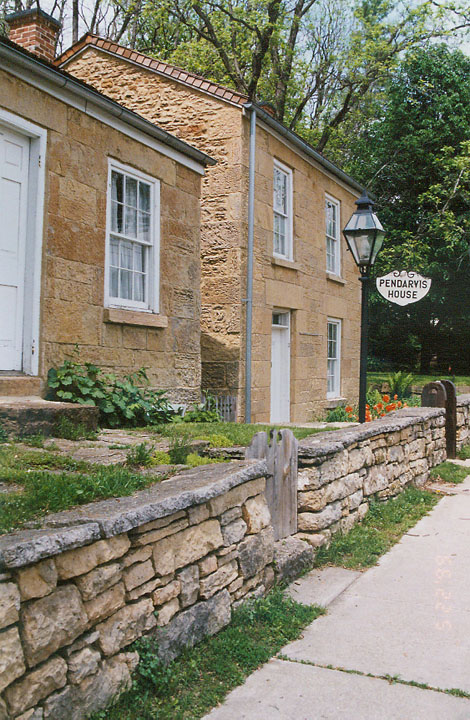 Nine historic buildings circling the original spring under tall trees amid colorful gardens house many of the workshops. These include an 1828 Log Cabin, oldest building in Mineral Point; a stone-walled 1840s blacksmith shop; the Ellery Cabinet Shop; the 1840s Ellery House; and the Coach House, originally a stagecoach inn. Klais Pottery, an important manufacturer of earthenware, was established here in 1858, with the brick Potters House nearby. The Carriage House has been transformed into a cafe.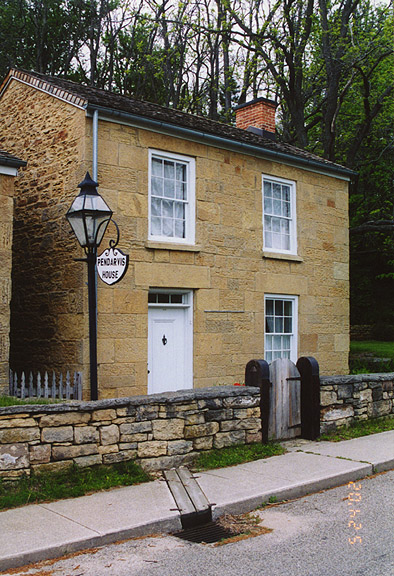 miner's house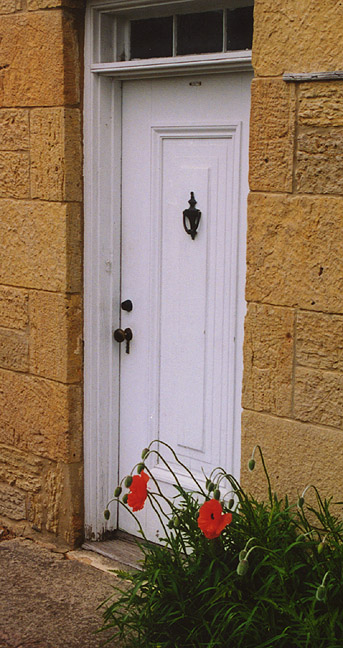 front door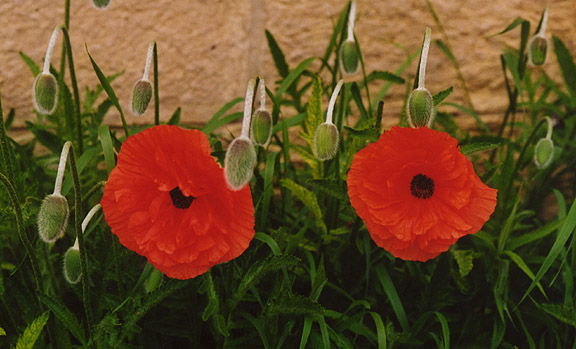 poppies starting to bloom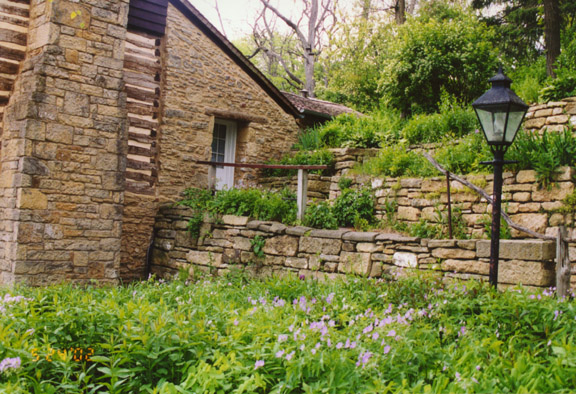 side of house showing built into hillside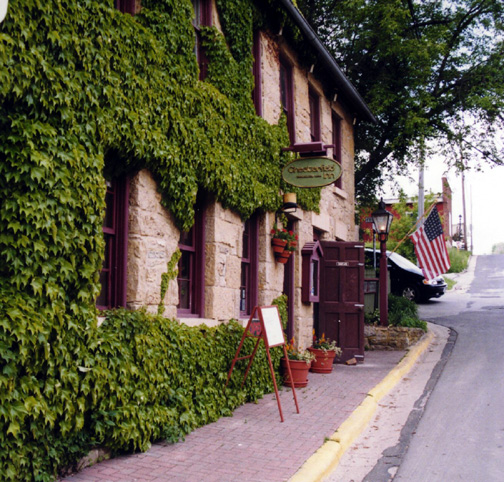 Chesterfield Inn
a restaurant for tourists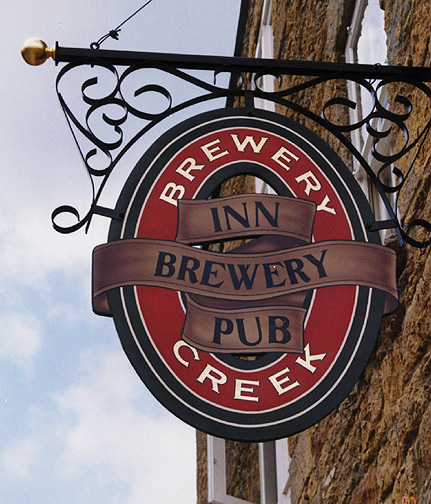 a brew pub
More Photos of the Brewery Pub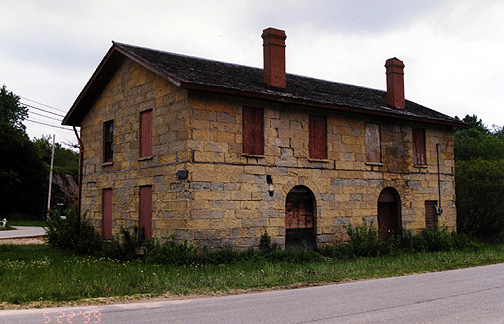 old stone building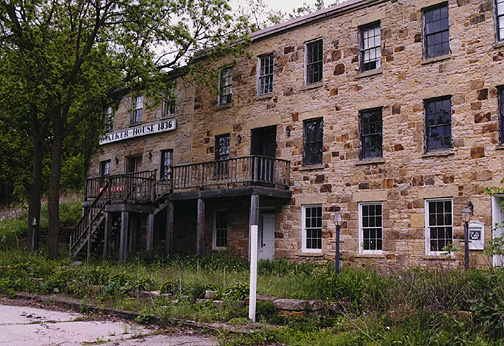 Walker House after the flood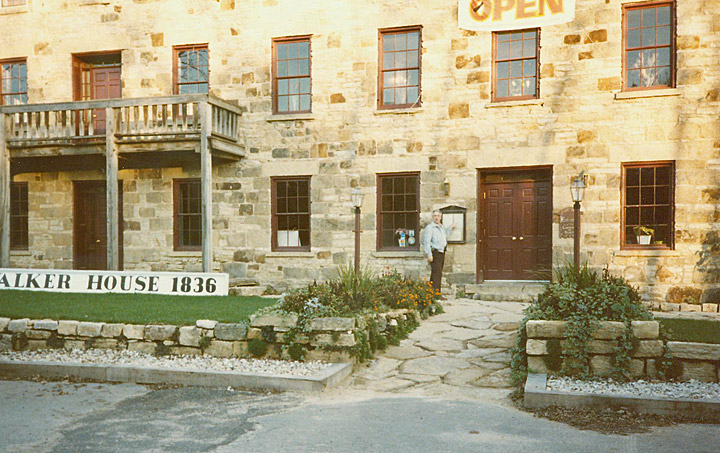 formerly as a B&B
"The Traveler" had dinner there in 1985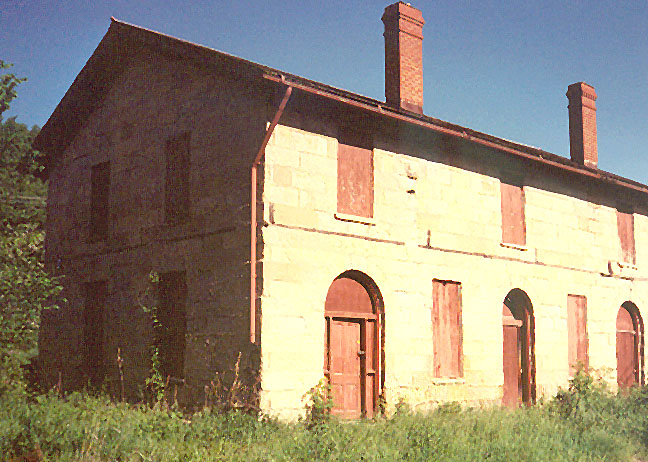 old Milwaukee Road depot, built during the civil war
Recognized as Wisconsin's oldest depot and the oldest surviving structure of the Milwaukee Road, the Mineral Point Railroad Depot was in operation from 1856 to 1984. After extensive historical research and a detailed six-year restoration project, the depot reopened in September 2004 as the Mineral Point Railroad Museum. Now the two-story vernacular-style limestone depot, built by Cornish stonemasons John Toay and Philip Allen, houses an artifact collection that tells the story of 150 illustrious years of Mineral Point and southwestern Wisconsin railroad-related history. Exhibits detail the depot's role from its beginnings in 1852 with the Mineral Point Railroad Company to its recent return as a prominent presence and destination in Mineral Point.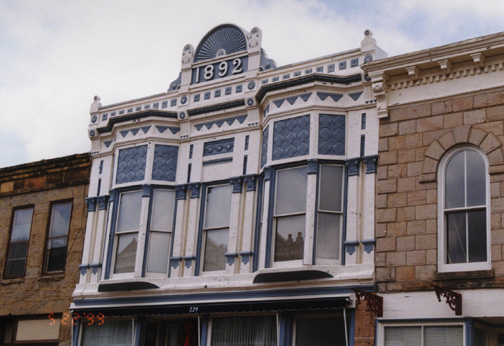 downtown building front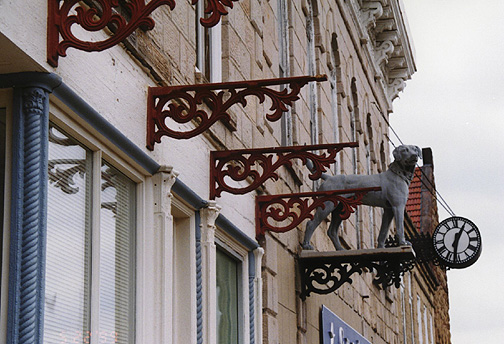 brackets and dog
Mineral Point's most famous and best loved dog is a zinc cast statue.The dog has overlooked more than 130 years of Mineral Point's history and local residents have made it known on several occasions that this dog is special and not to be tampered with or removed. Originally, the dog promoted the large and elegant local department store of Gundry and Gray. Both men were from Cornwall and it was a British custom to help identify stores by using statutes of animals in much the same way that cigar stores were once identified by wooden Indians.
Text from Mineral Point Chamber of Commerce
More Photos of Mineral Point 2007

Return to United States of America page