Mineral Point
A Walk down Main Street in July 2007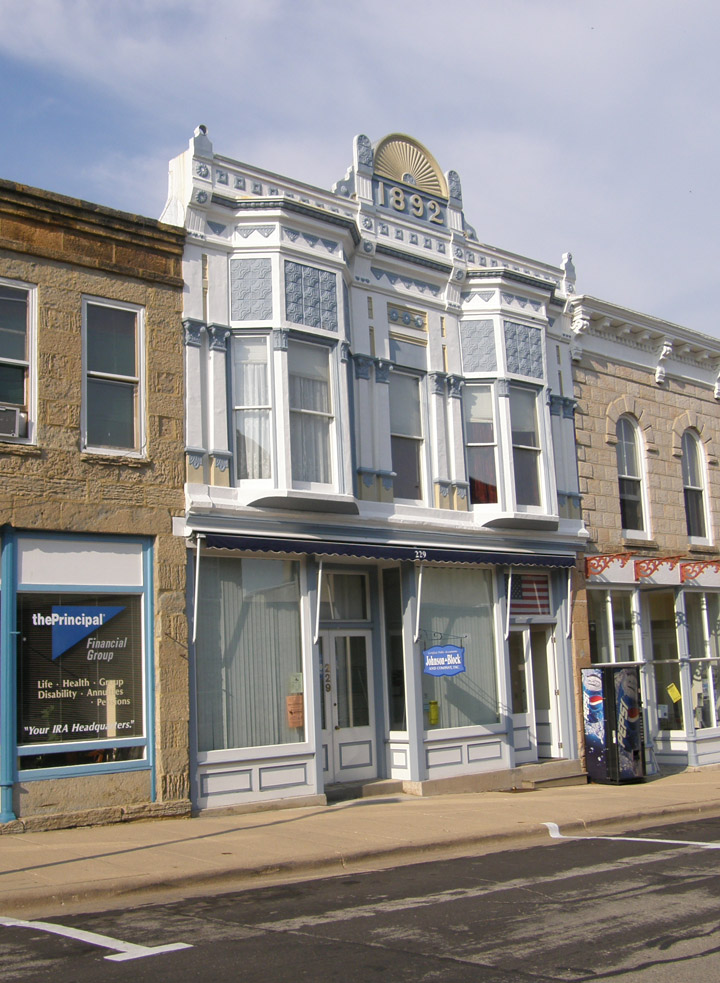 1892 building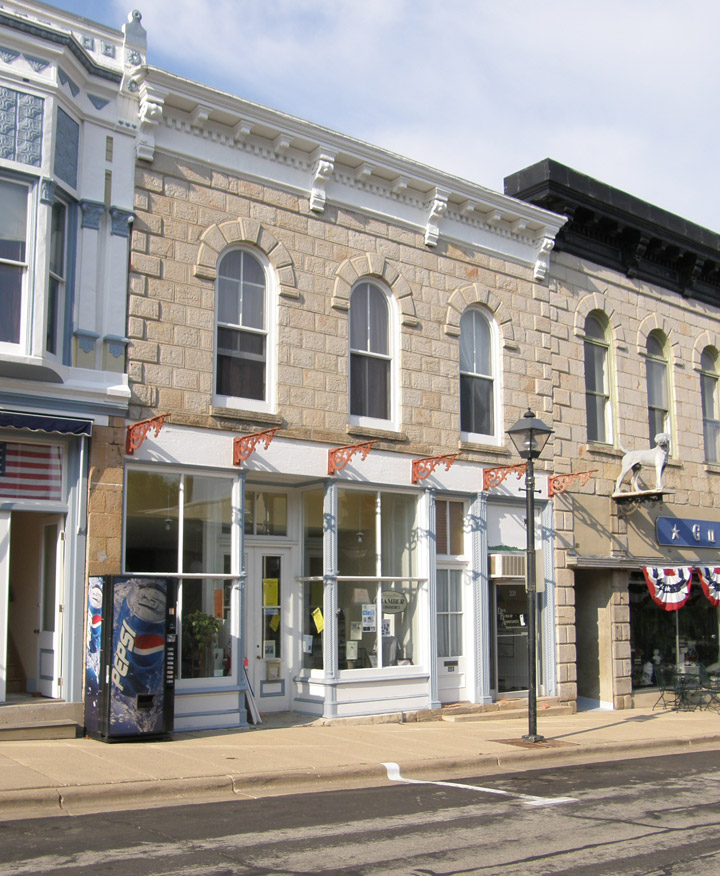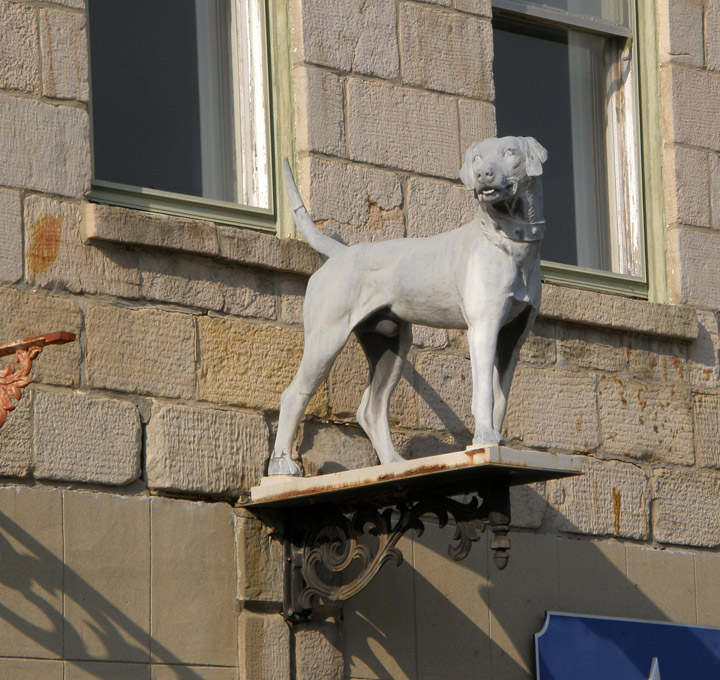 Mineral Point's most famous and best loved dog is this zinc cast statue.
The dog has overlooked more than 130 years of Mineral Point's history and local residents have made it known on several occasions that this dog is special and not to be tampered with or removed. Originally, the dog promoted the large and elegant local department store of Gundry and Gray. Both men were from Cornwall and it was a British custom to help identify stores by using statutes of animals in much the same way that cigar stores were once identified by wooden Indians.
Text from Mineral Point Chamber of Commerce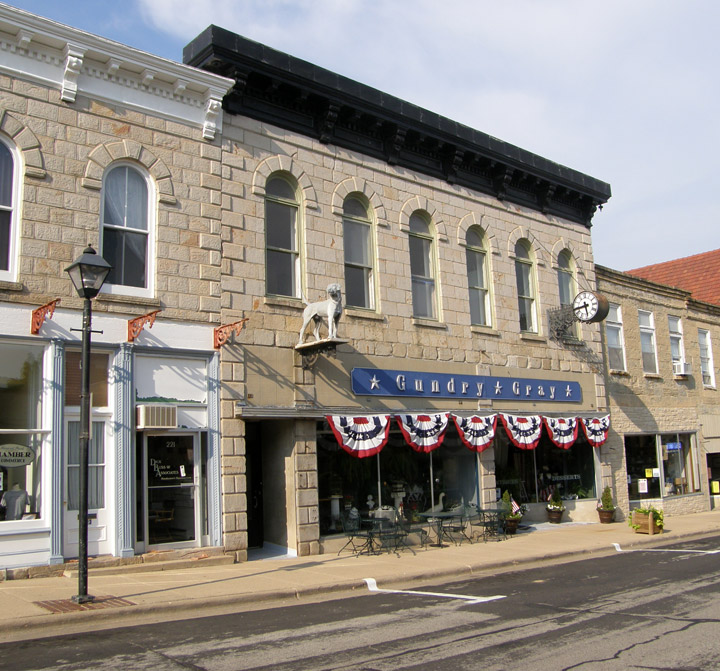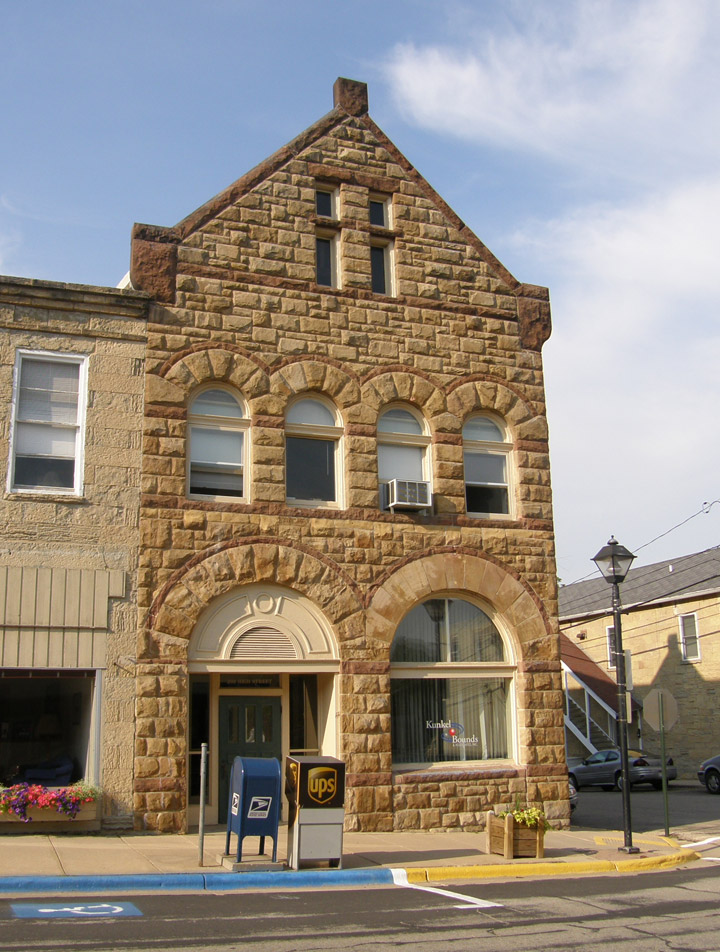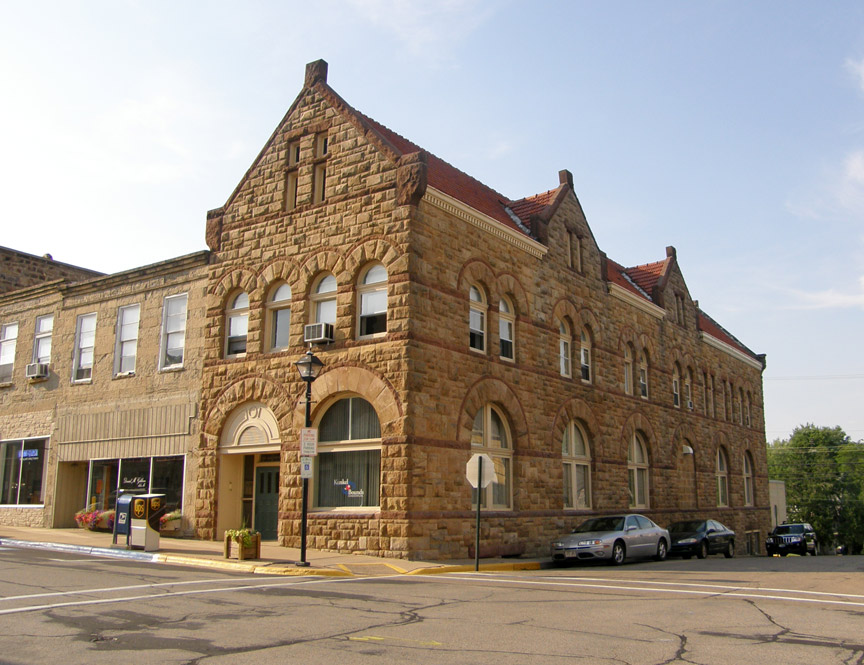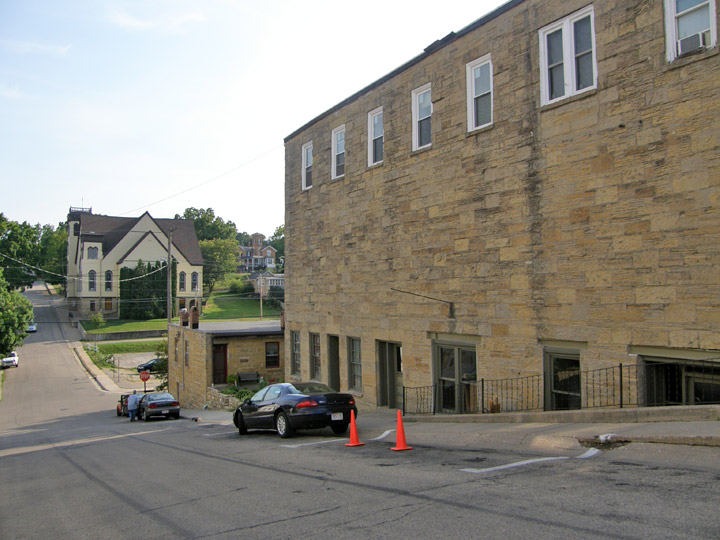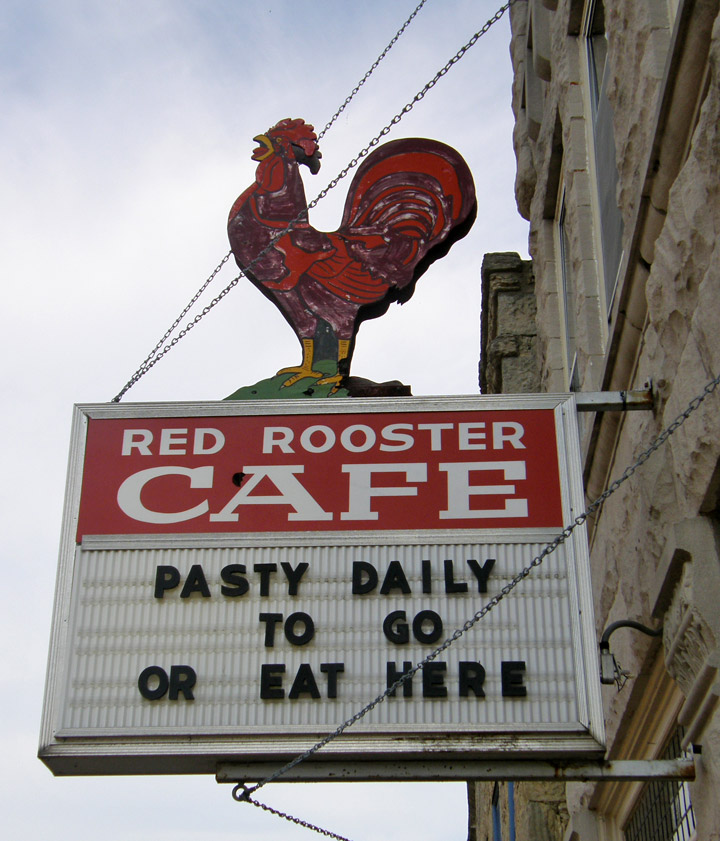 Cornish "Pasty"t;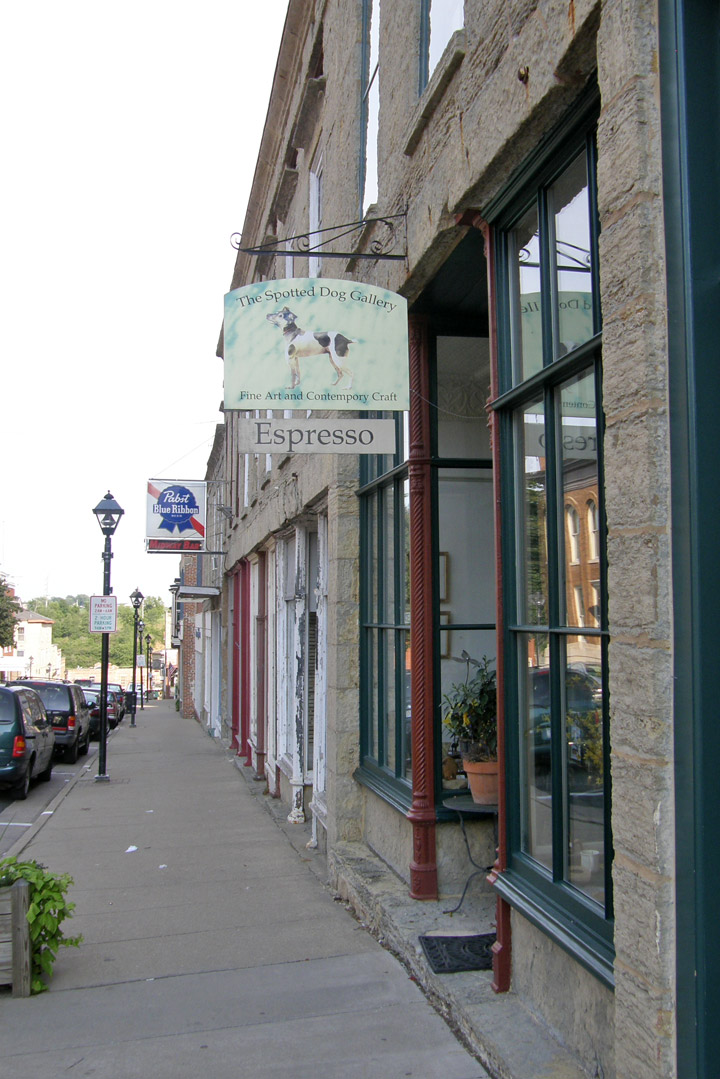 The Spotted Dog Gallery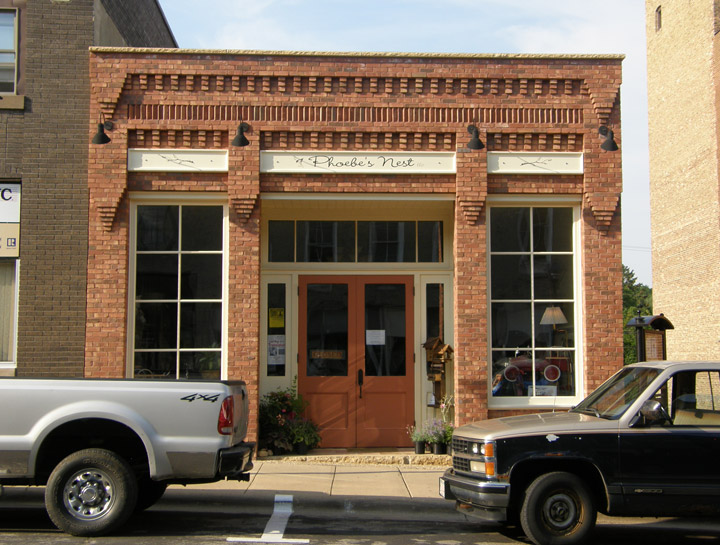 Phoebe's Nest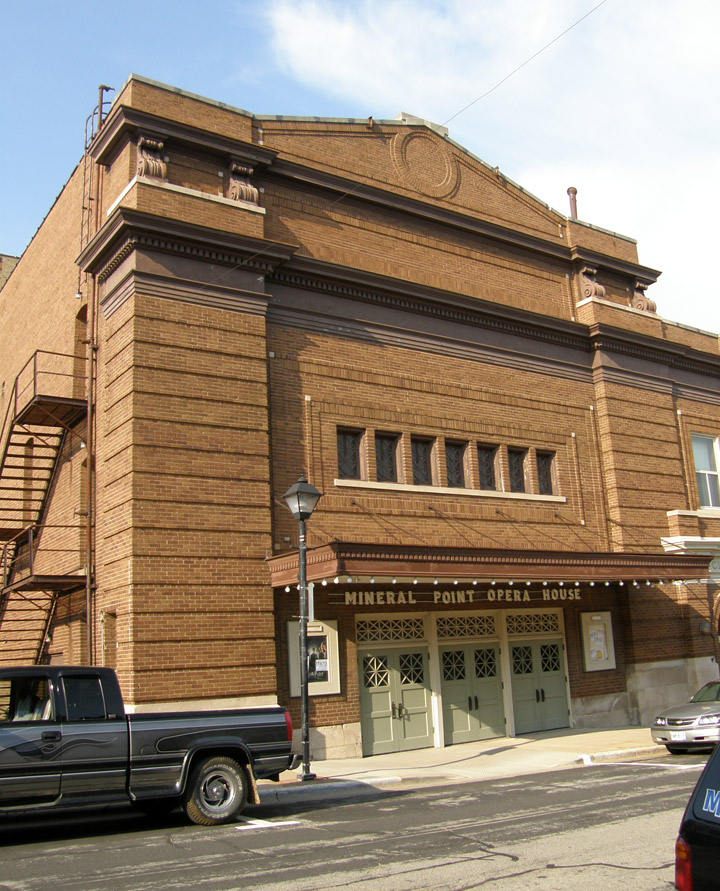 Mineral Point Opera House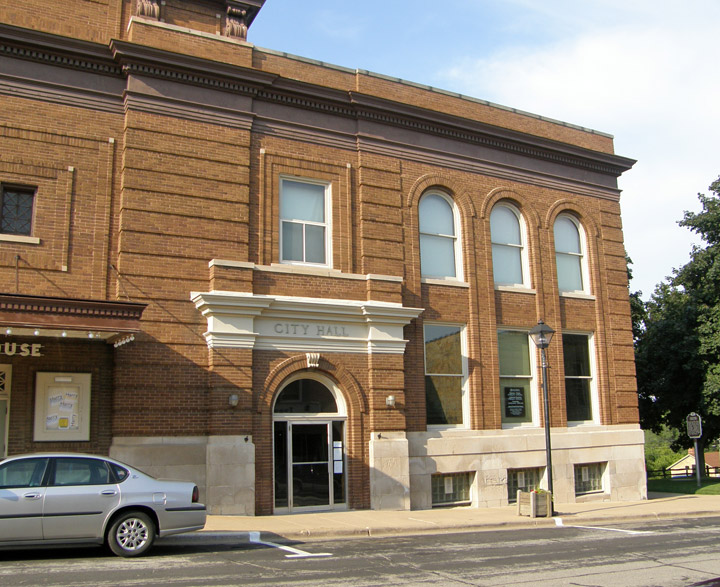 City Hall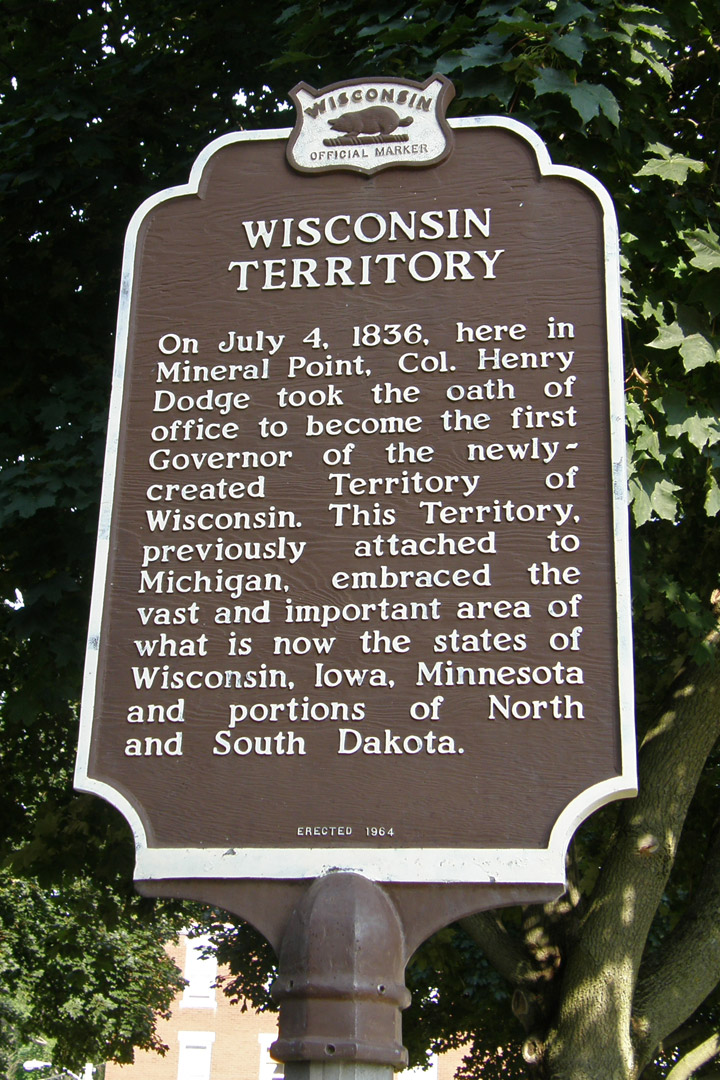 Wisconsin Territory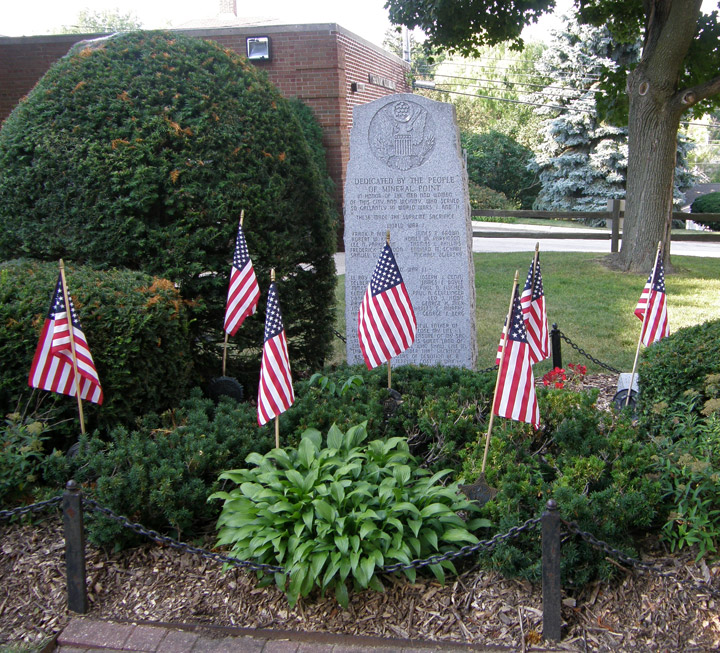 honoring the local war dead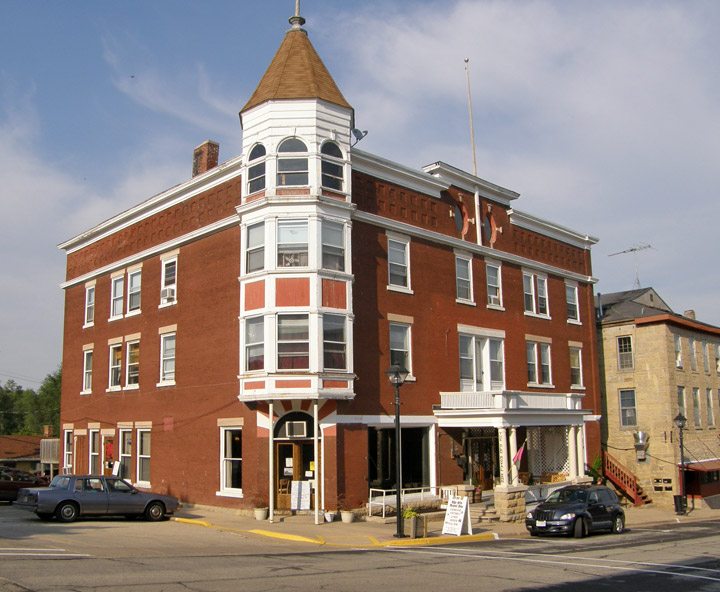 hotel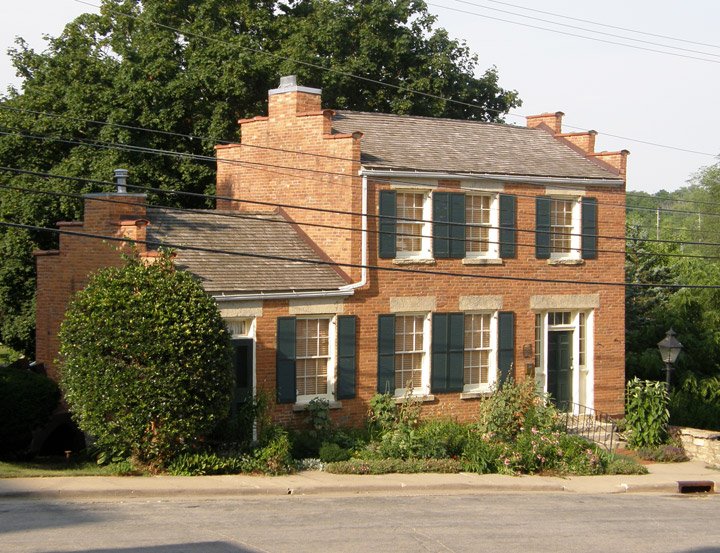 back street residence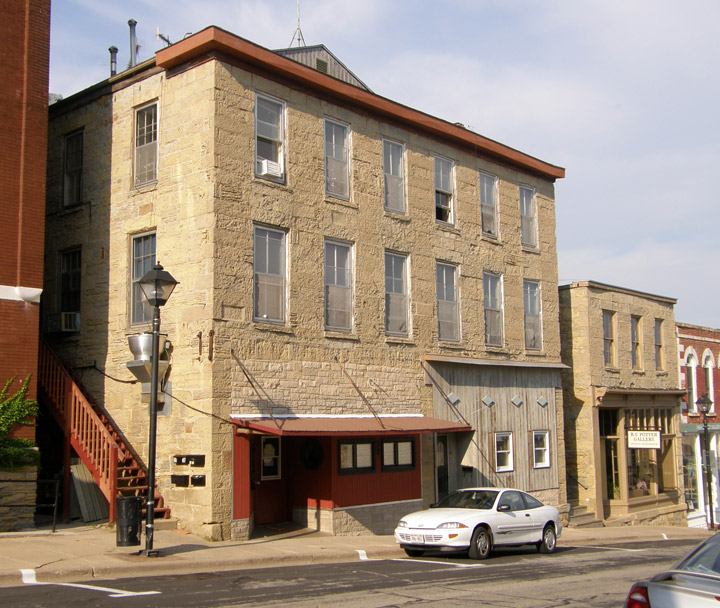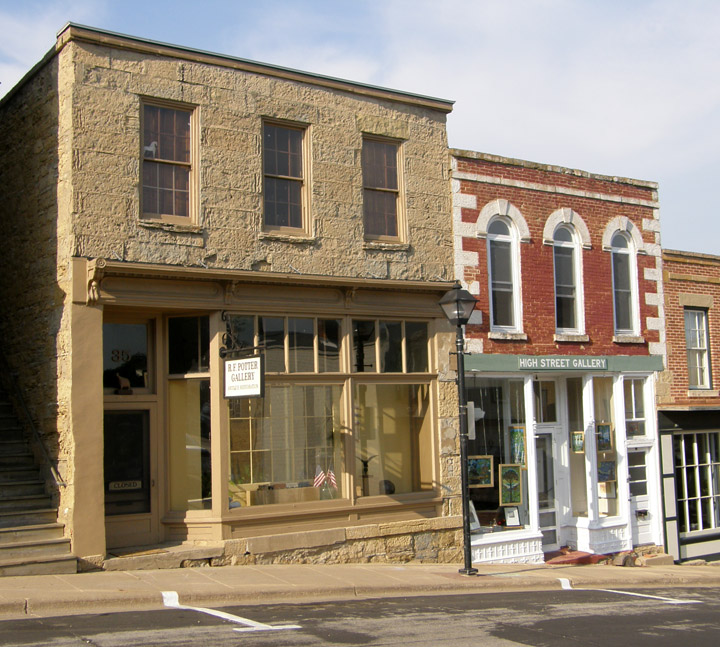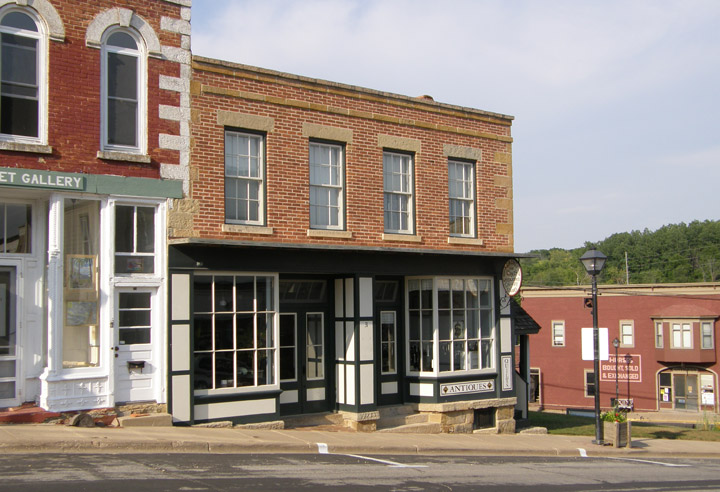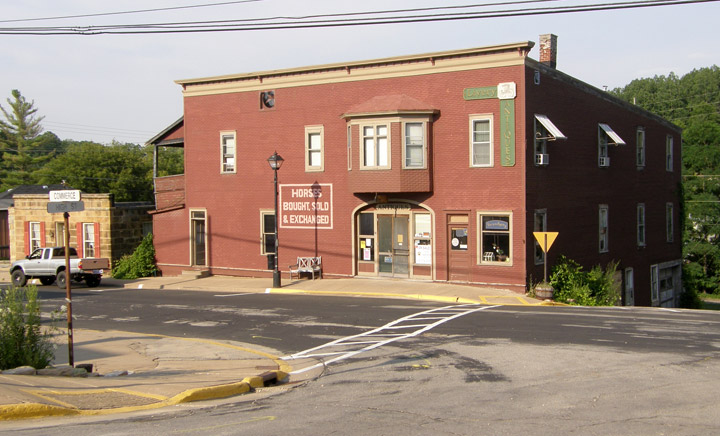 "horses bought and sold"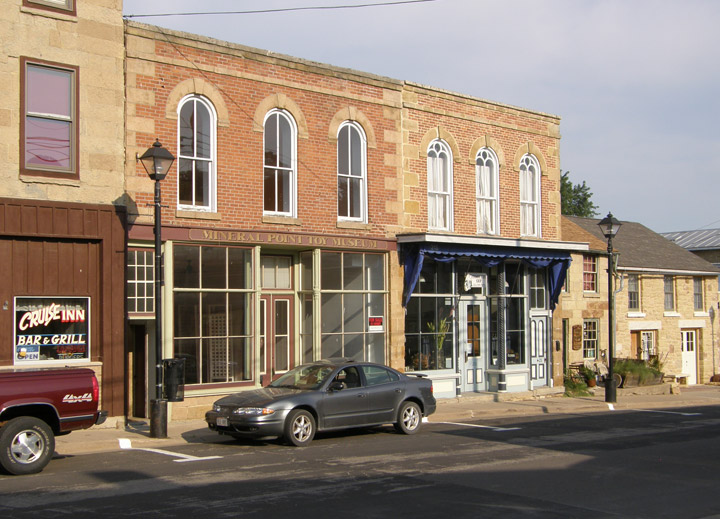 Mineral Point Toy Museum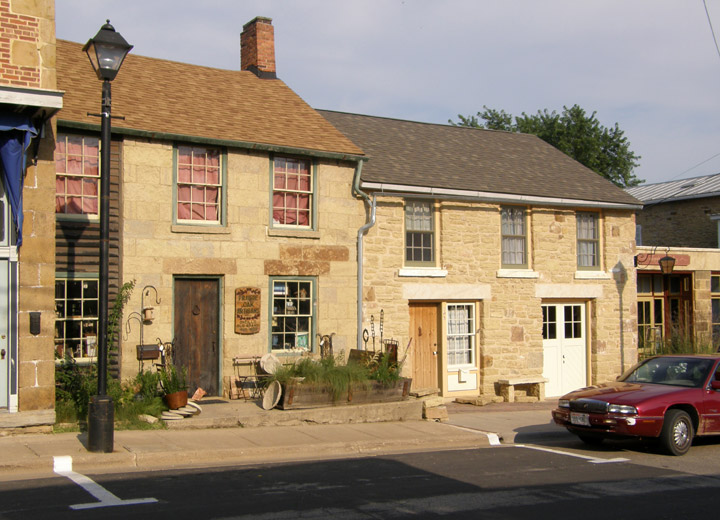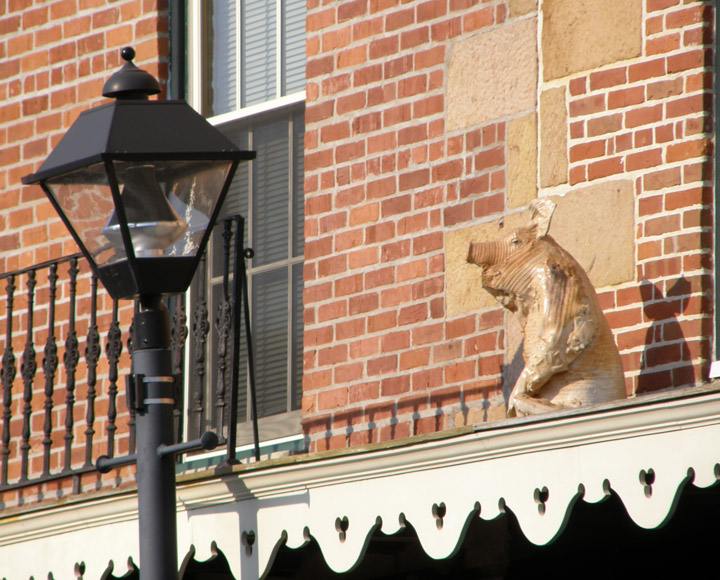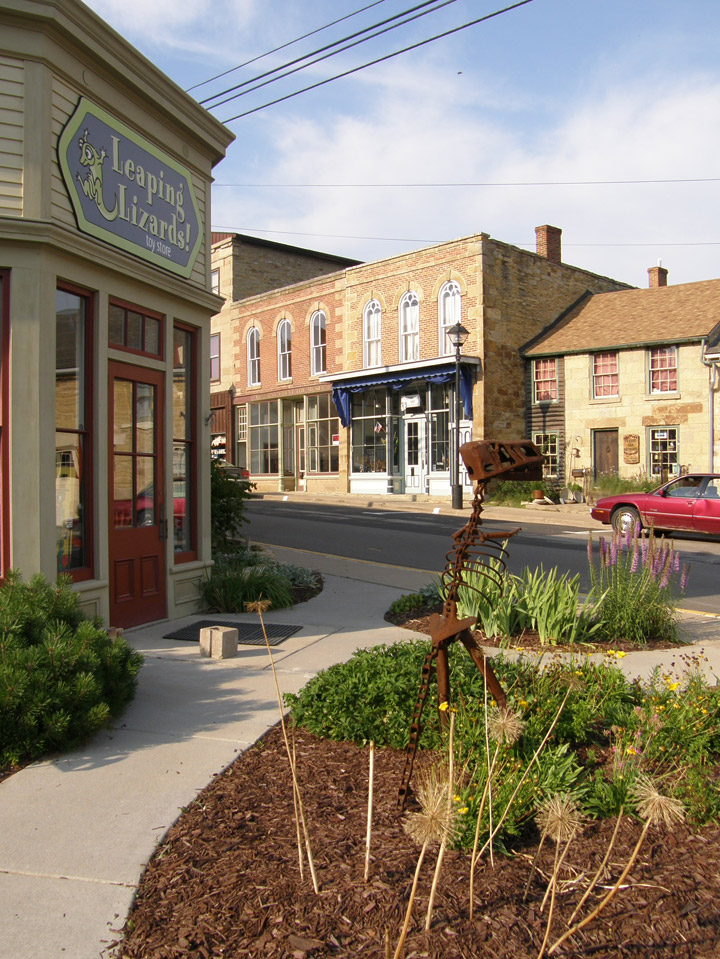 Leaping Lizards corner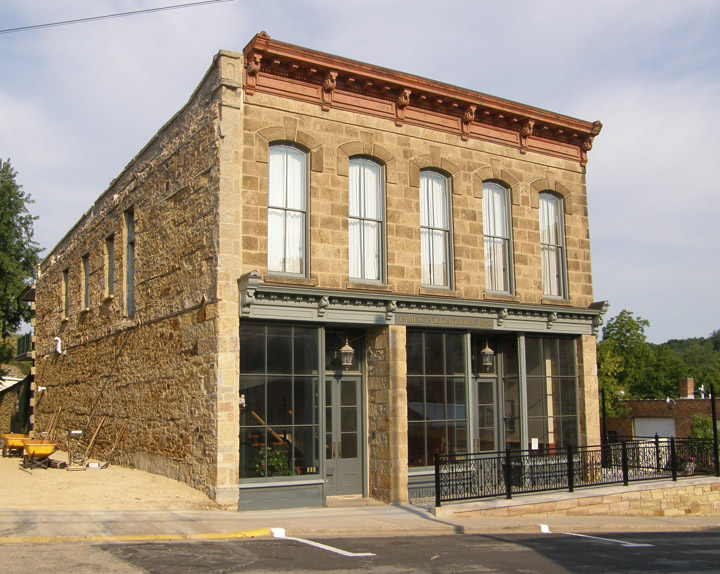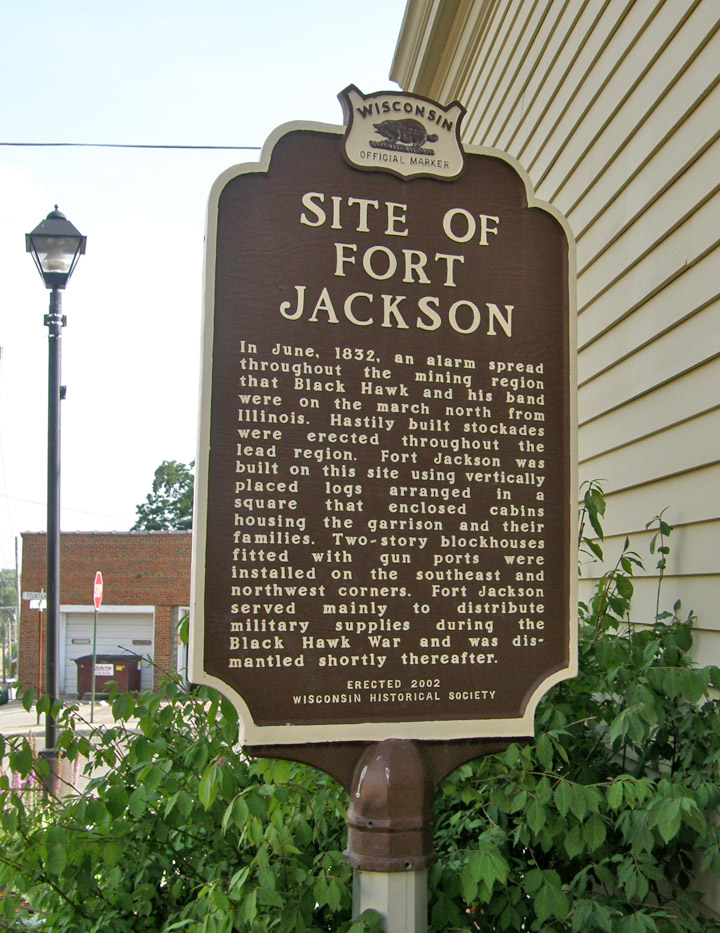 Black Hawk War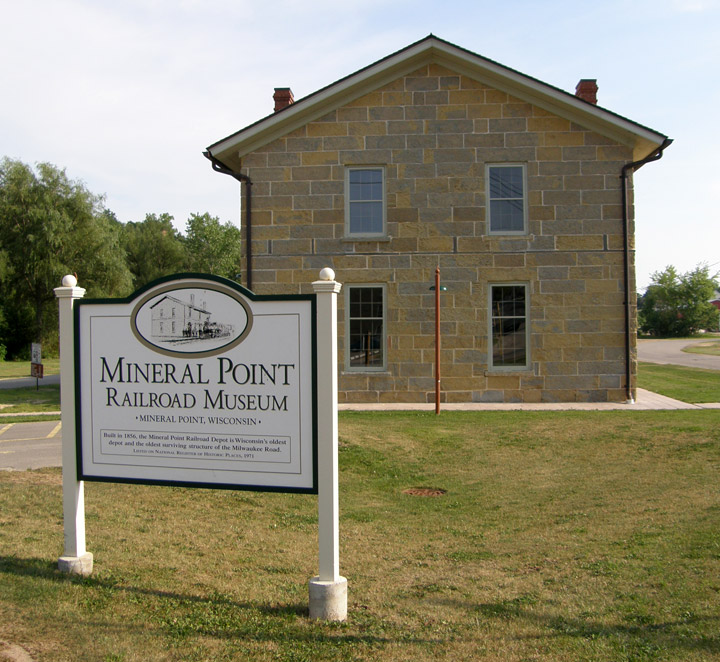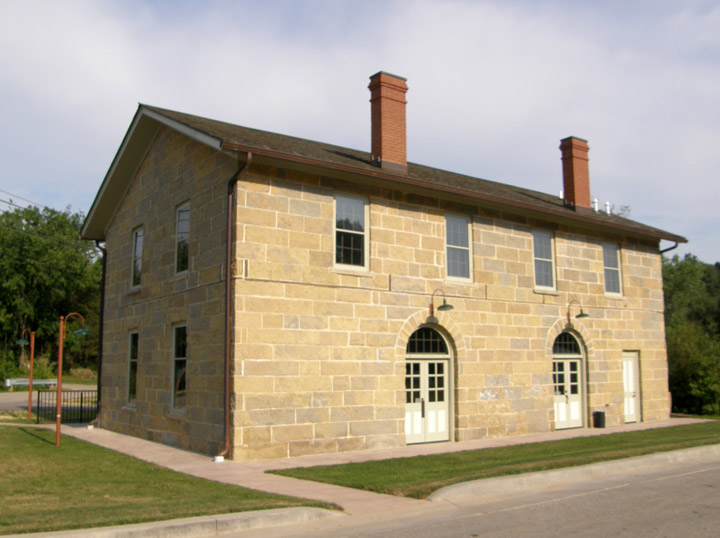 Railroad Museum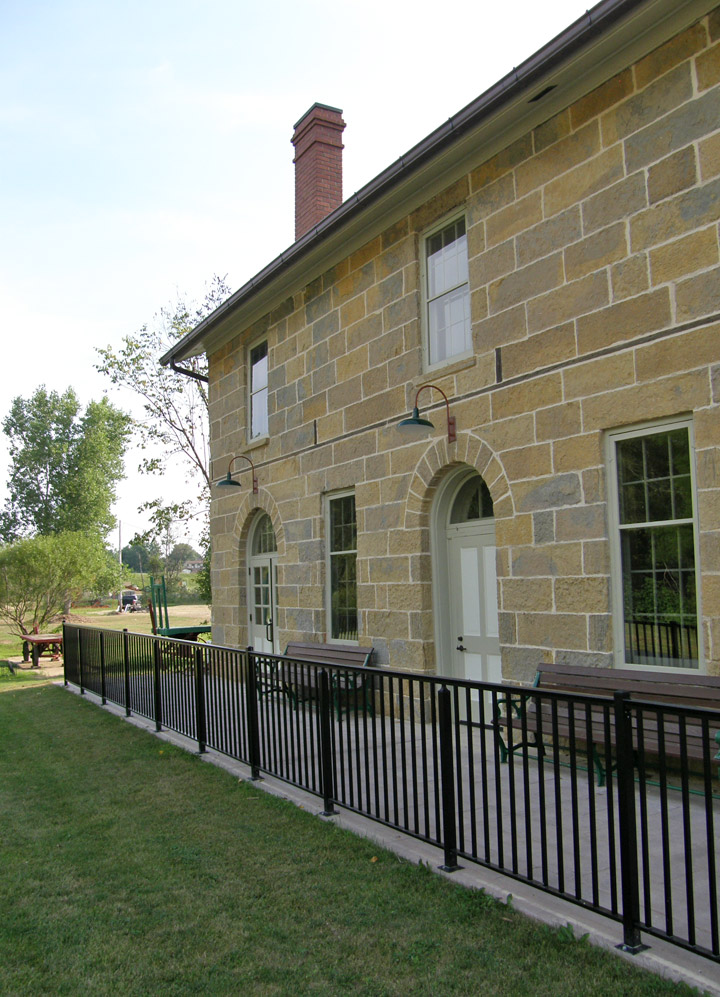 renovated train station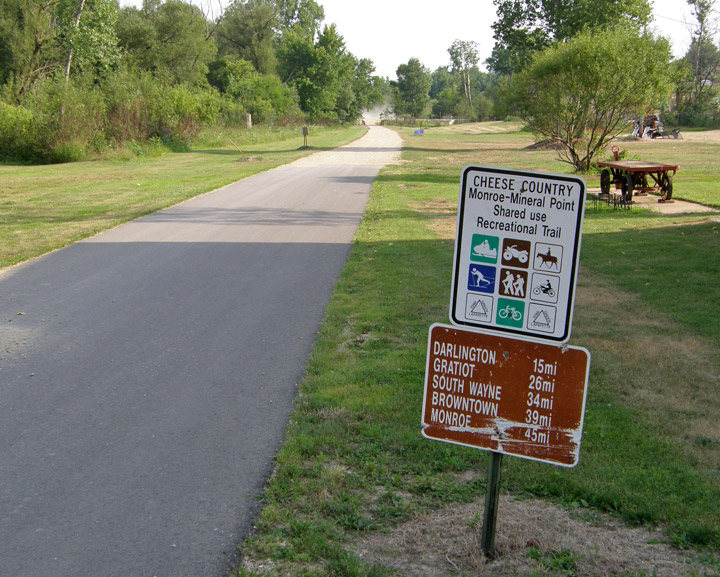 Recreational Trail on old railroad right-a-way
---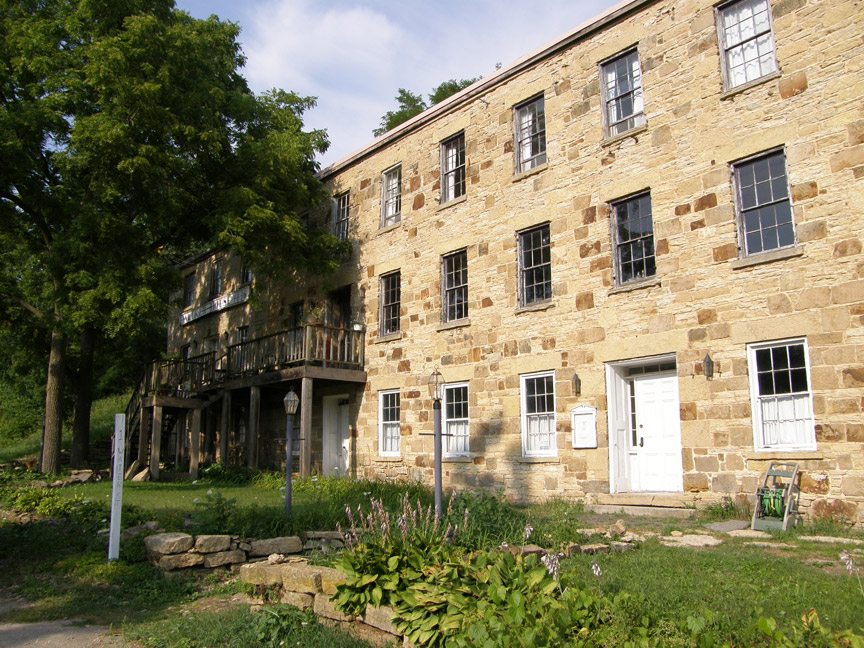 Walker House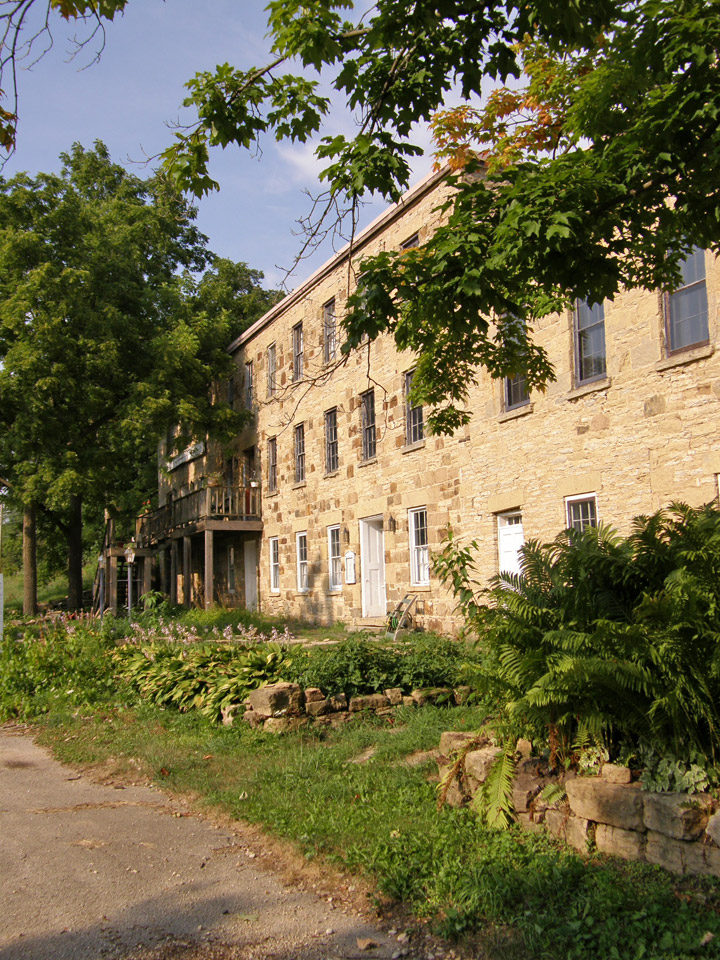 former B&B and Restaurant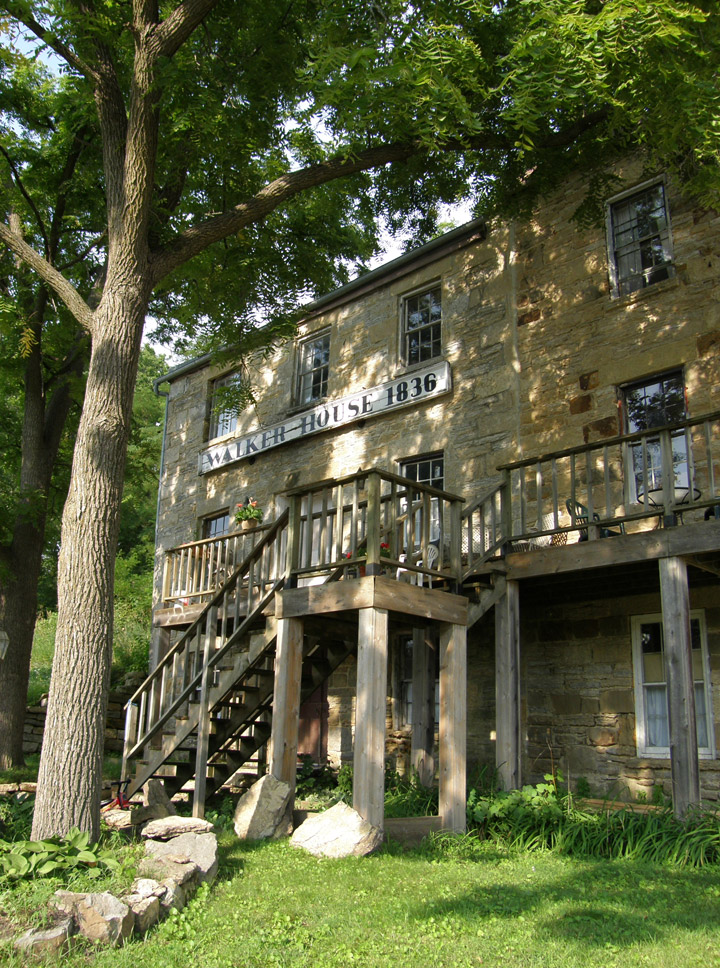 now with a new owner
---
---