Brewery Pub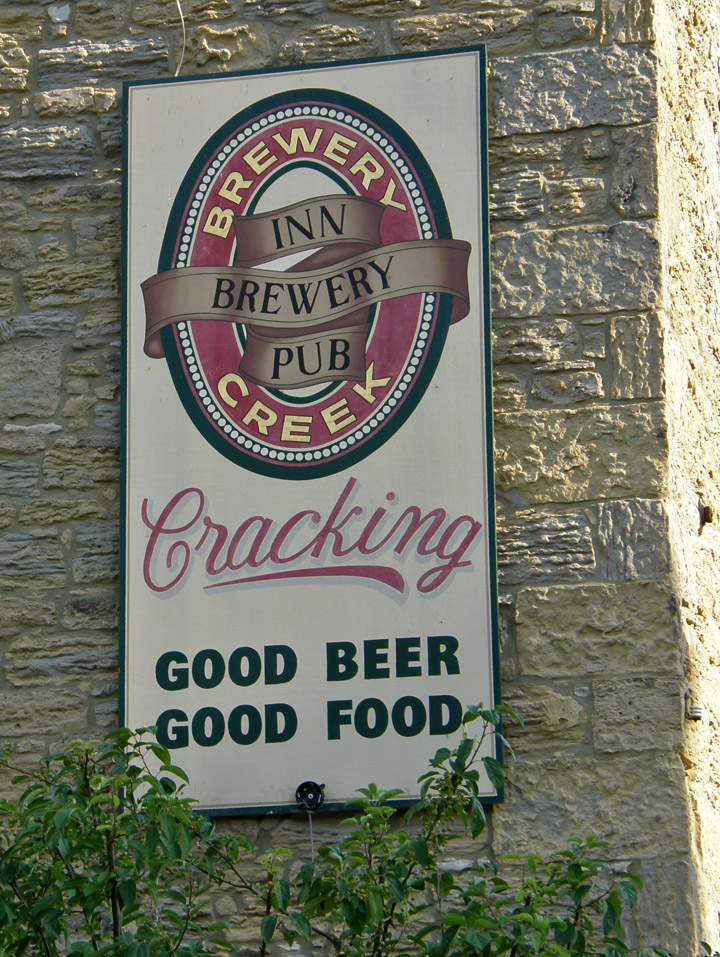 advertisement on the side of the Pub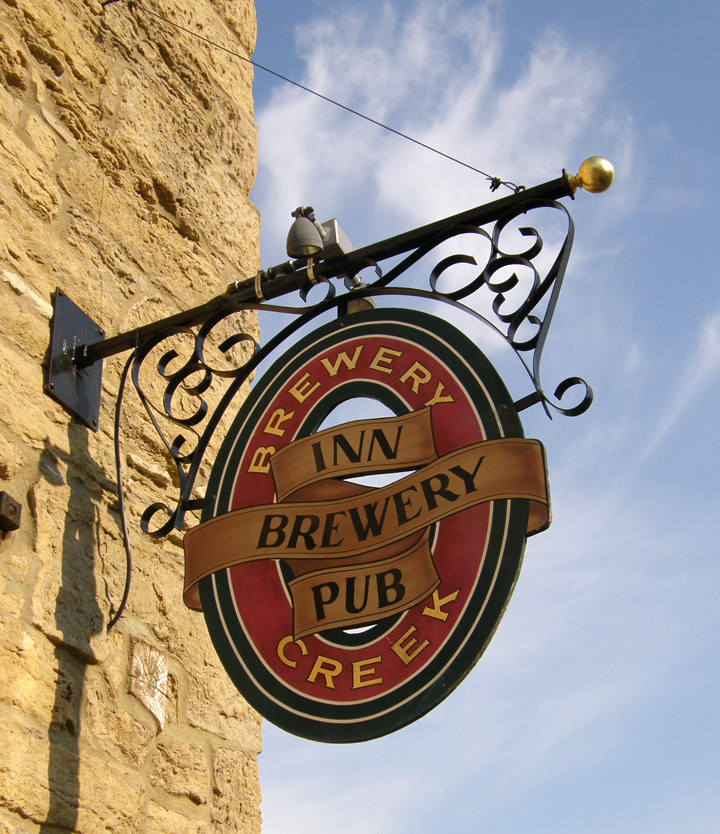 restaurant sign
on the front door

The National Trust for Historic Preservation has named Mineral Point one of its "Dozen Distinctive Destinations" for 2007.
Each year the Trust names 12 places based on historic preservation, etc etc and this year year we made the list.
Its an honour, and an acknowledgement that this is a cool place to visit. You don't have to believe us, the goldarn National Trust says so!

So come with us and explore Brewery Creek, Mineral Point and Southwest Wisconsin. You will see where we live and what we do.
- Jeff Donaghue www.brewerycreek.com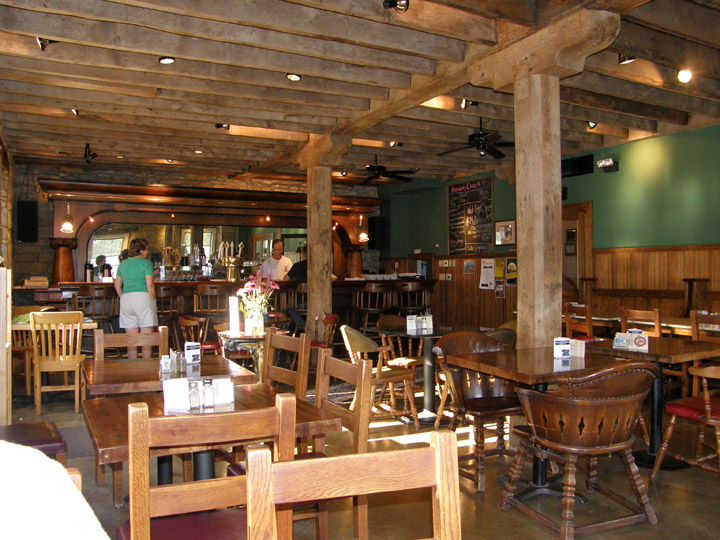 the Pub interior
Our brewery is a modern, 15-barrel brew house capable of making up to 3,000 barrels of beer per year. The custom-made equipment allows us to produce both ales and lager beers. Mostly Jeff makes ales, which tend to have a more complex flavor profile. We can employ a simple one step infusion mash, or more elaborate multi-temperature steps.
- Jeff Donaghue www.brewerycreek.com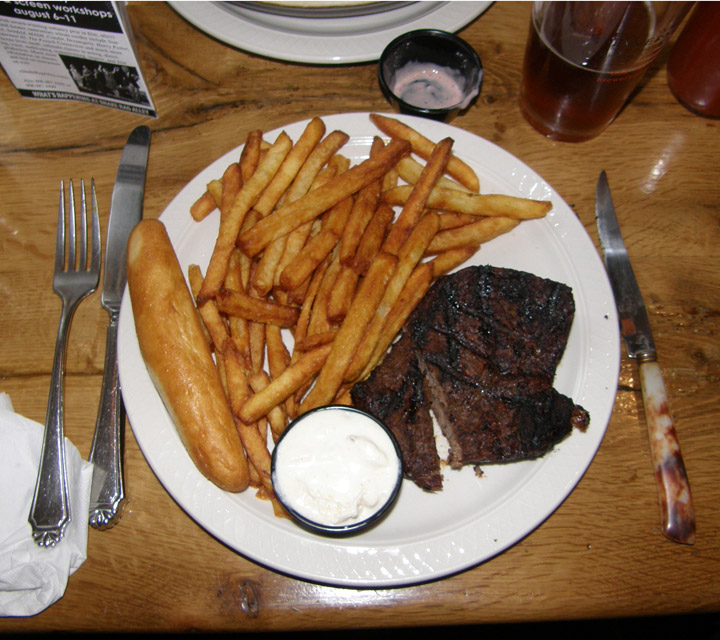 Beef
The Brewery Creek Brewpub is on the ground floor, just inside the bright red doors. It is small and intimate, seating about 48. We are not a bar, even though we have a beautiful piece of furniture called a bar! We close at 8:00 on weekdays and 8:30 on Friday and Saturdays. That way we can guarantee peace and quiet for out guests upstairs. After the diners have dined, and the staff has cleaned up, or 10:00 PM, whichever comes sooner, we close up.
- Jeff Donaghue www.brewerycreek.com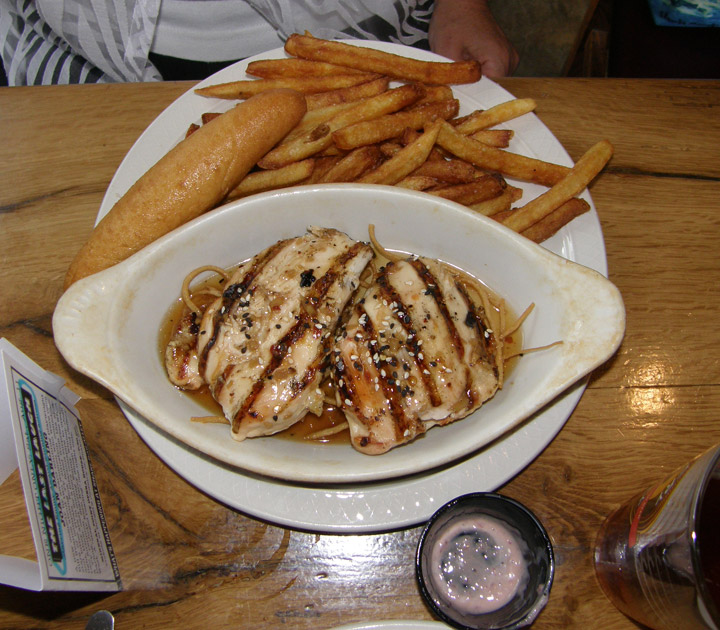 Chicken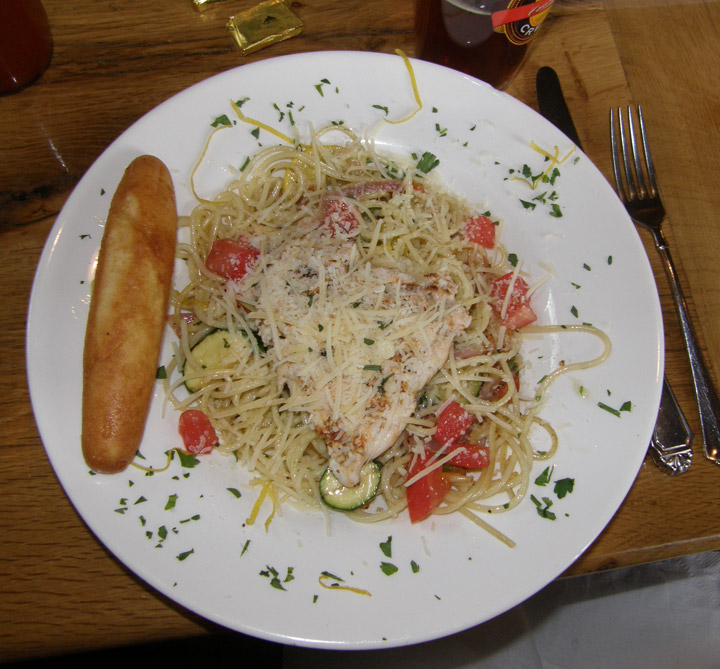 Pasta
Food Philosophy

Without getting too serious about ourselves we'd like to talk a little about our "food philosophy." Food can be "fast." It can be easy to prepare. A lot of it can even come ready to serve, delivered by the big blue and white trucks. But it's hard for food to be really good if it is fast, easy or already made. To make really good food you need to slow down, get involved and follow two basic principles. We've tried very hard to follow these principles since we opened our bright red doors in June of 1998.

#1. Good ingredients

There are no substitutes for natural, fresh, quality ingredients. They are our cook's best friends. To get them we sometimes have to travel a bit, either in the area or further a field. Our tomatoes are hydroponics from Darlington; our cheeses come from local cheese factories, our ground beef and organic eggs from local farmers while our bacon comes from a small meat market in Belmont. We drive to Madison to get our breads, fresh fruits, herbs and vegetables and those little extras not available around here. Our steaks are cut to our specs for us. Coffee comes from independent roasters in the area. The list goes on.

#2. If you can make it yourself, make it.

This is at our heart and soul. With few exceptions we make all our sauces, salad dressings, mayonnaises, pestos, salsas, soups, desserts, spice blends, fries, and of course, beer, from scratch, from basic ingredients. We love doing this and can't imagine it any other way. We hope you'll love our food too or at least like it, and come back!
- Jeff Donaghue www.brewerycreek.com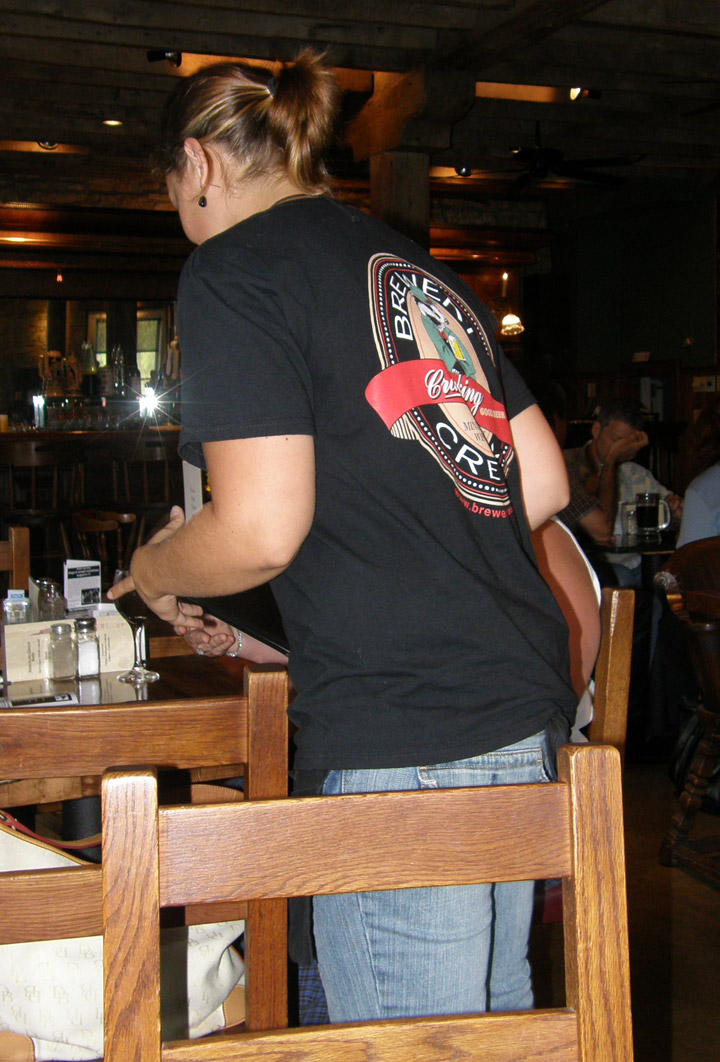 the Waitress
---
---