A.D. German Warehouse
Richland Center, Wisconsin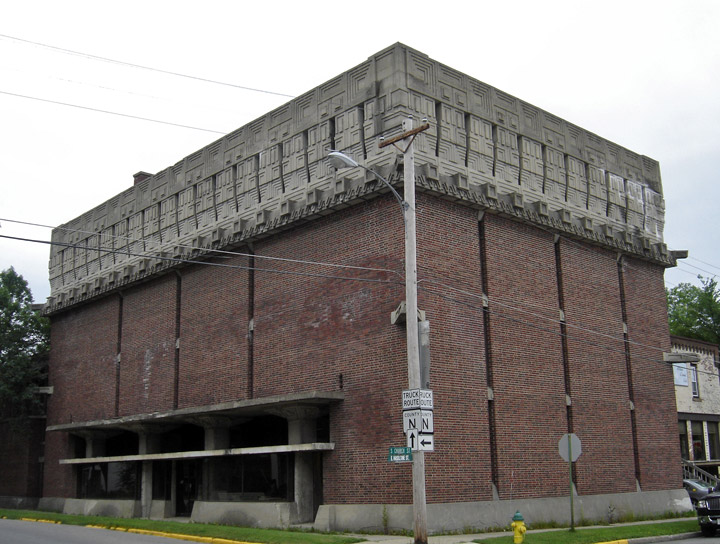 A.D. German Warehouse
As motorists make their way along well-traveled Church Street in Richland Center they likely notice an imposing rectangular shaped building on the southwest corner of one intersection. Many if not most city residents are aware of the building's significance, but visitors may be less so. The edifice, known as the A.D. German Warehouse, is important because it is the only building designed by world-famous architect Frank Lloyd Wright in the city of his birth.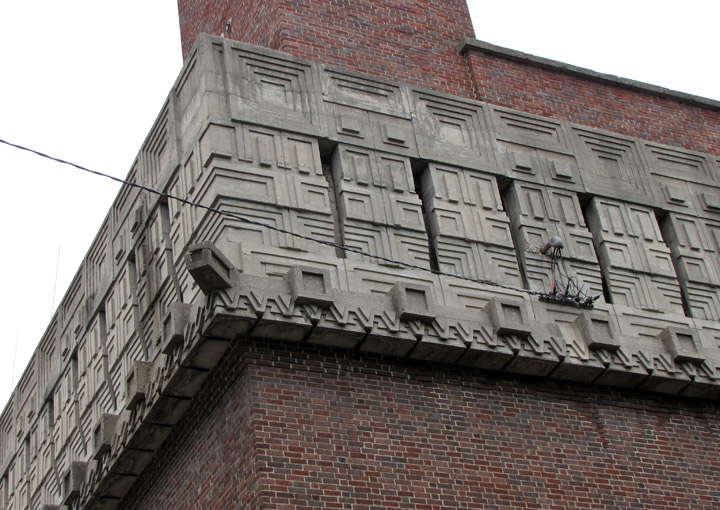 He was born on June 8, 1867, to William Russell Cary Wright and Anna Lloyd Jones Wright at a location that is shrouded in mystery. Some area old-timers insist that word-of-mouth passed down over time indicates that the house Wright was born in was located at the site of the current post office on the corner of Mill Street and Central Avenue. Still, there is no direct evidence that can prove this assertion or any of several others.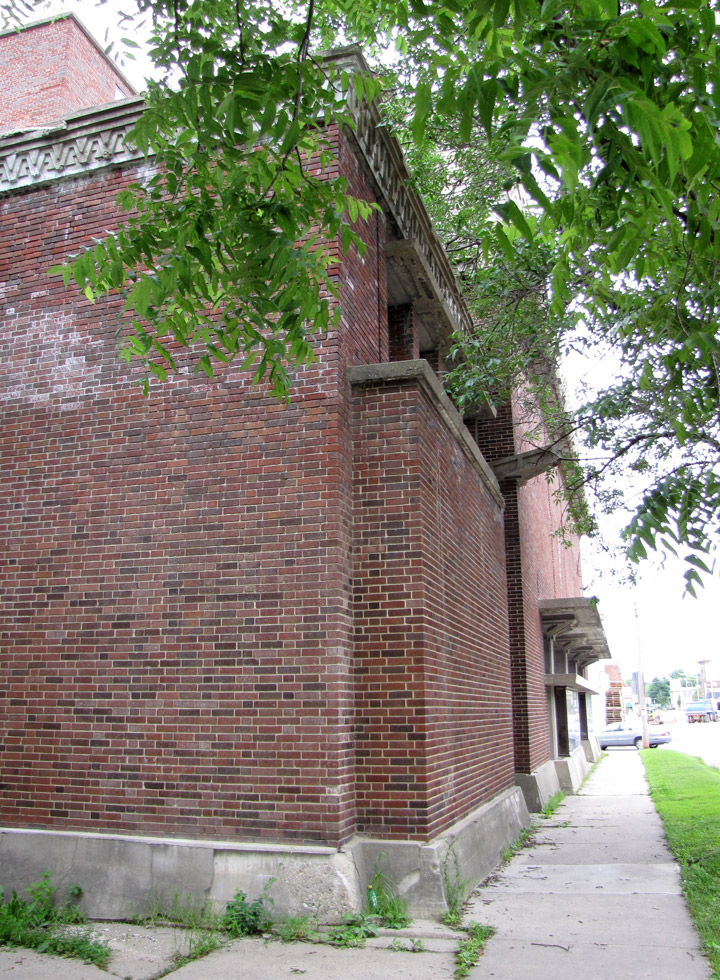 What is known is that Wright, despite a less than thorough education, rose to prominence as one of the world's most renowned architects. His claim to fame includes such noteworthy accomplishments as The Guggenheim Museum in New York City, Fallingwater in Pennsylvania, the Johnson Wax headquarters in Racine, and Taliesins East and West, in Spring Green, Wisconsin, and Scottsdale, Arizona, respectively.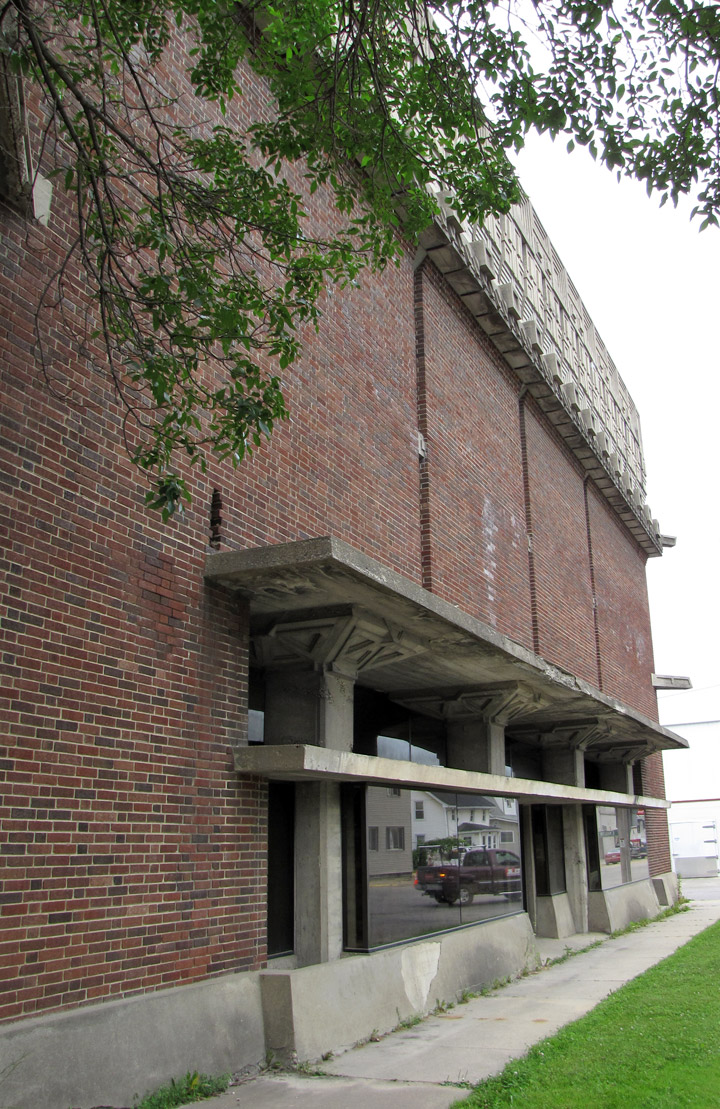 Although Richland Center's A.D. German Warehouse is less well-known than some of Wright's masterpieces it nonetheless is something of a mecca for Wright enthusiasts. One can frequently observe people standing across the street taking photographs of it. Present owner Harvey Glanzer recently spoke about focusing his attention on the warehouse, but it currently is not open to the public. Still, it stands as a reminder of the architect's origins in Richland Center and of the once-prominent entrepreneur—A.D. German himself—who commissioned its construction in 1917. A series of business misfortunes prevented German from realizing the building's potential as a sort of business hub of wholesale goods, shops, a restaurant, and even a theater. The building had a succession of owners over the decades and has had its share of ups and downs, including having been known as a speakeasy during the Roaring Twenties. It had a brief renaissance during the late 1970s and early 1980s when an attempt was made to run it as a museum.
By Dawn Kiefer Based on her series in The Richland Observer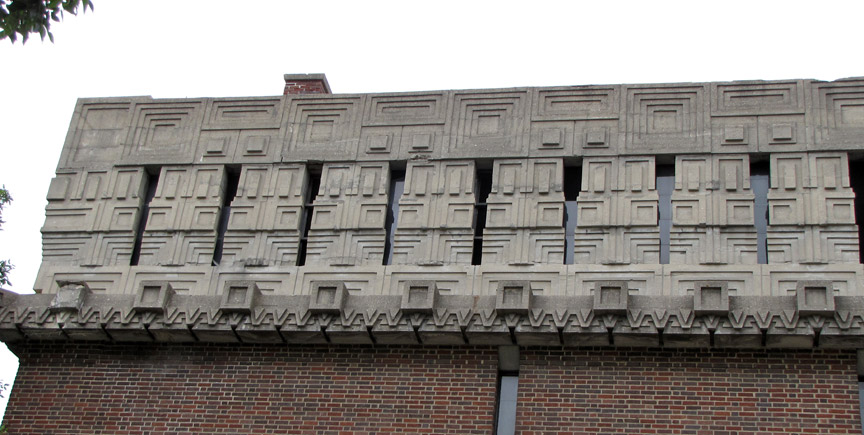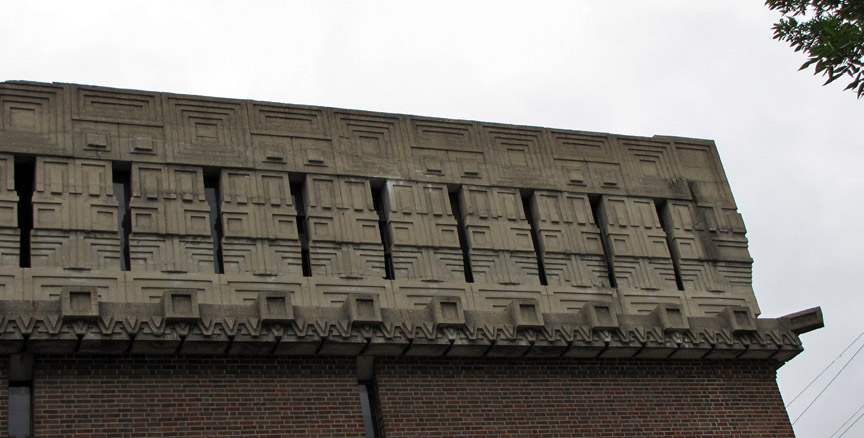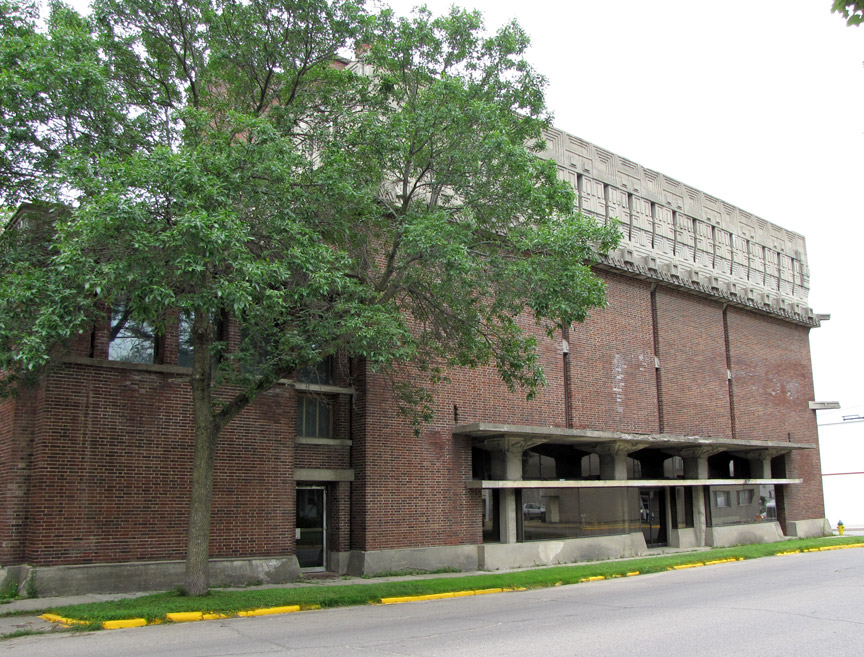 merchant area on first level
warehouse above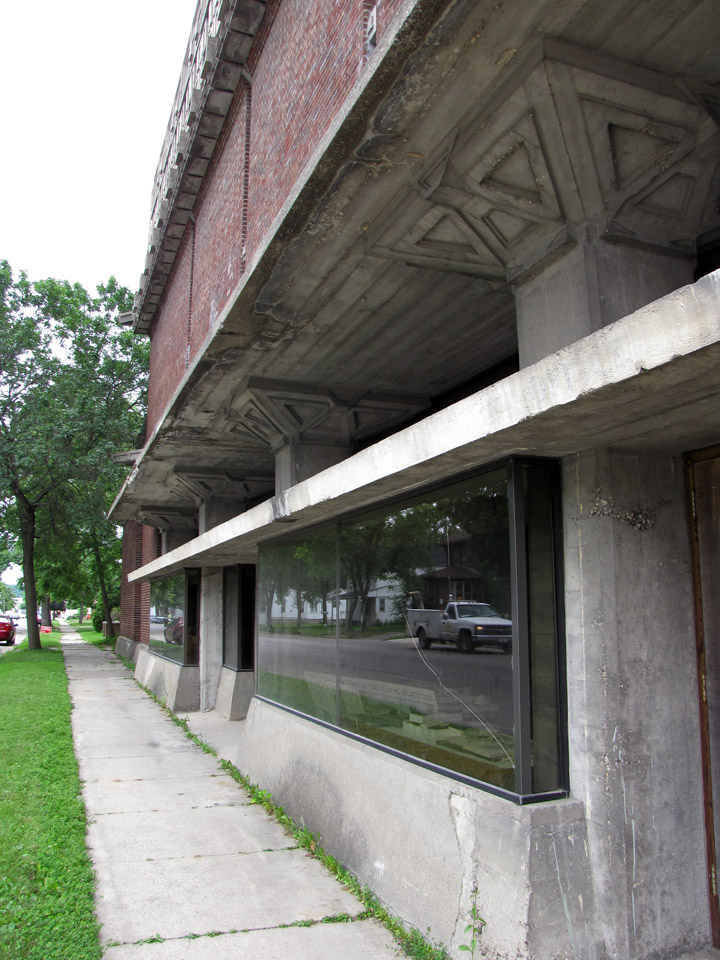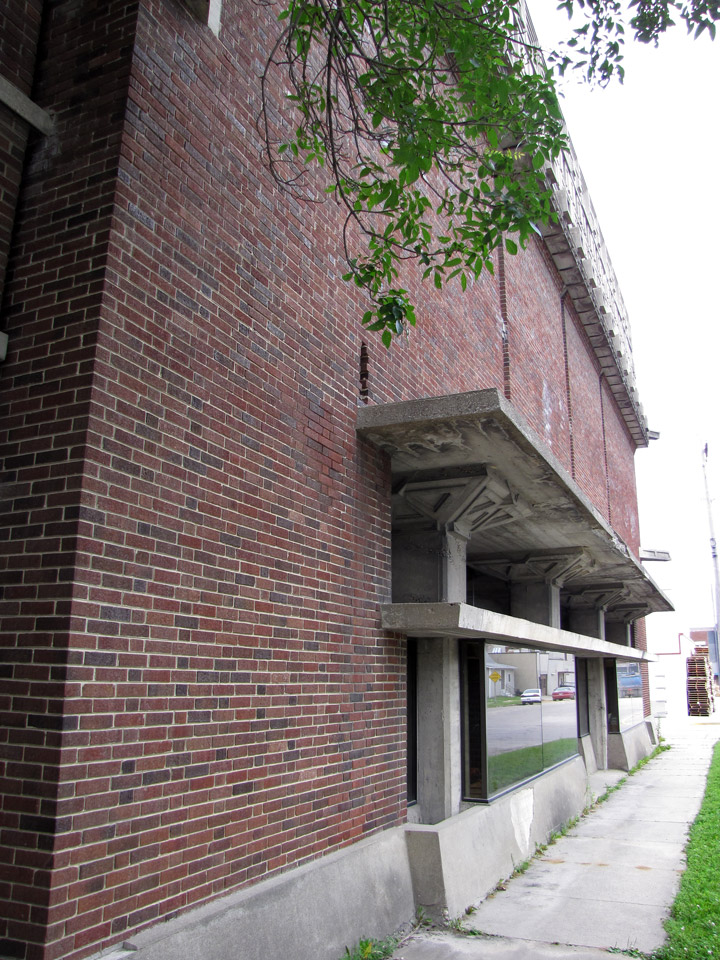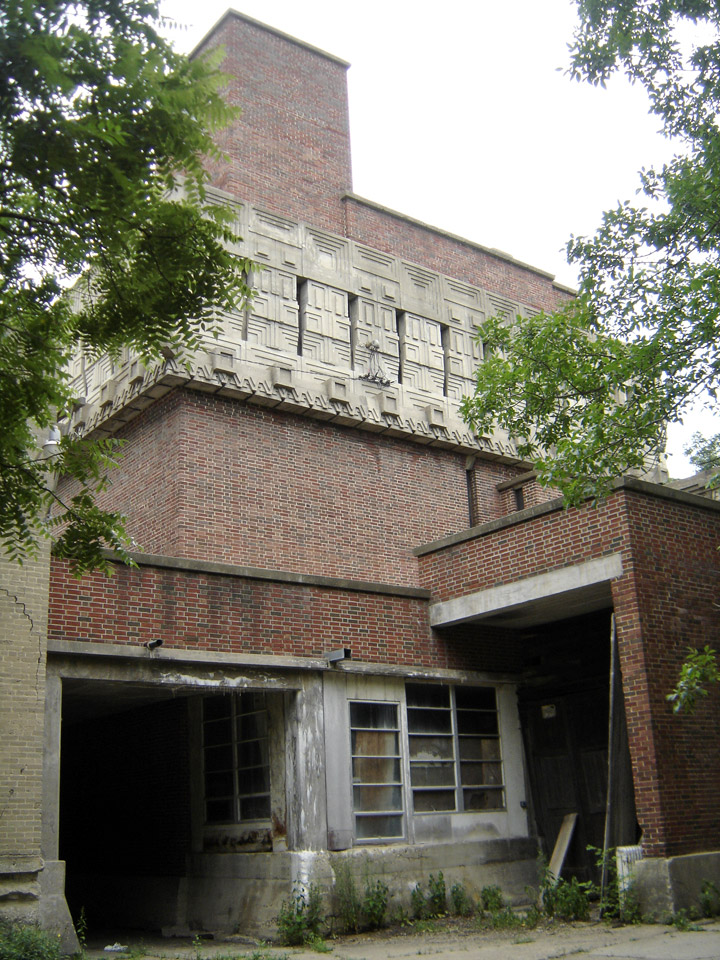 truck unloading location for produce in the warehouse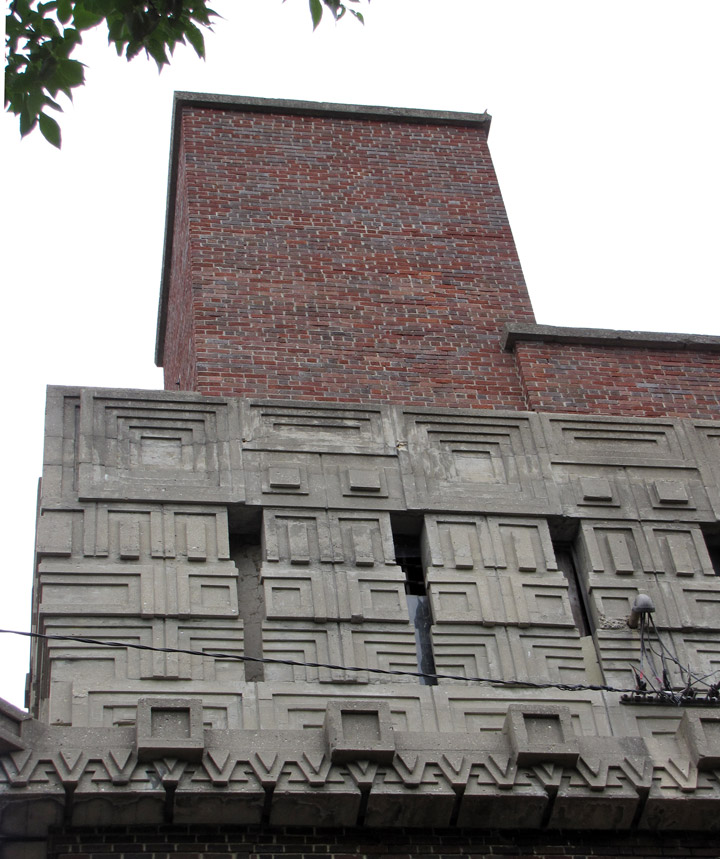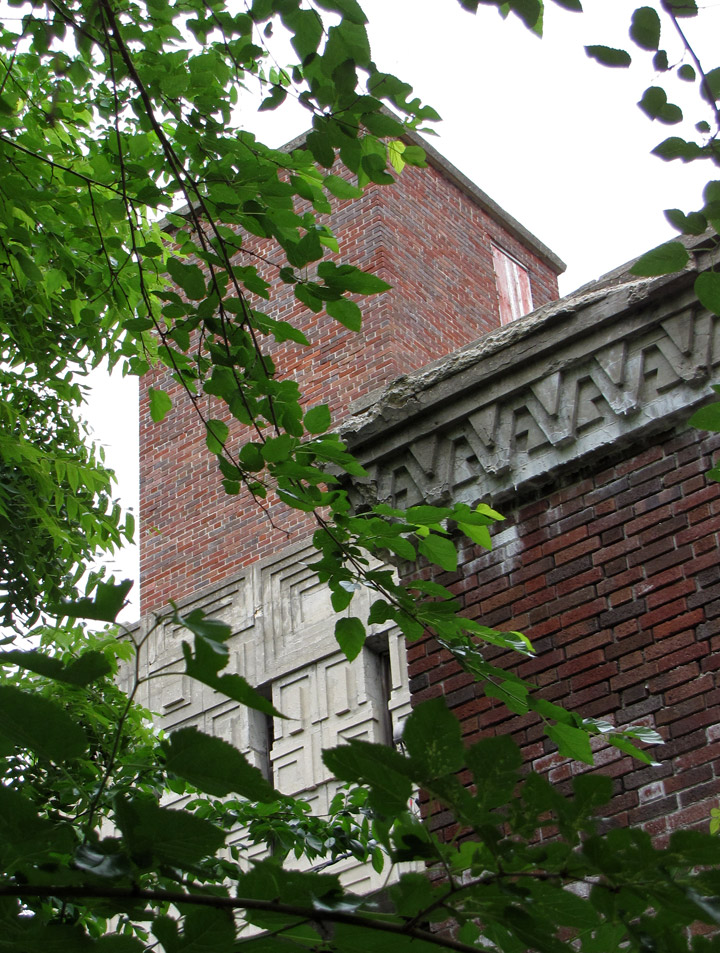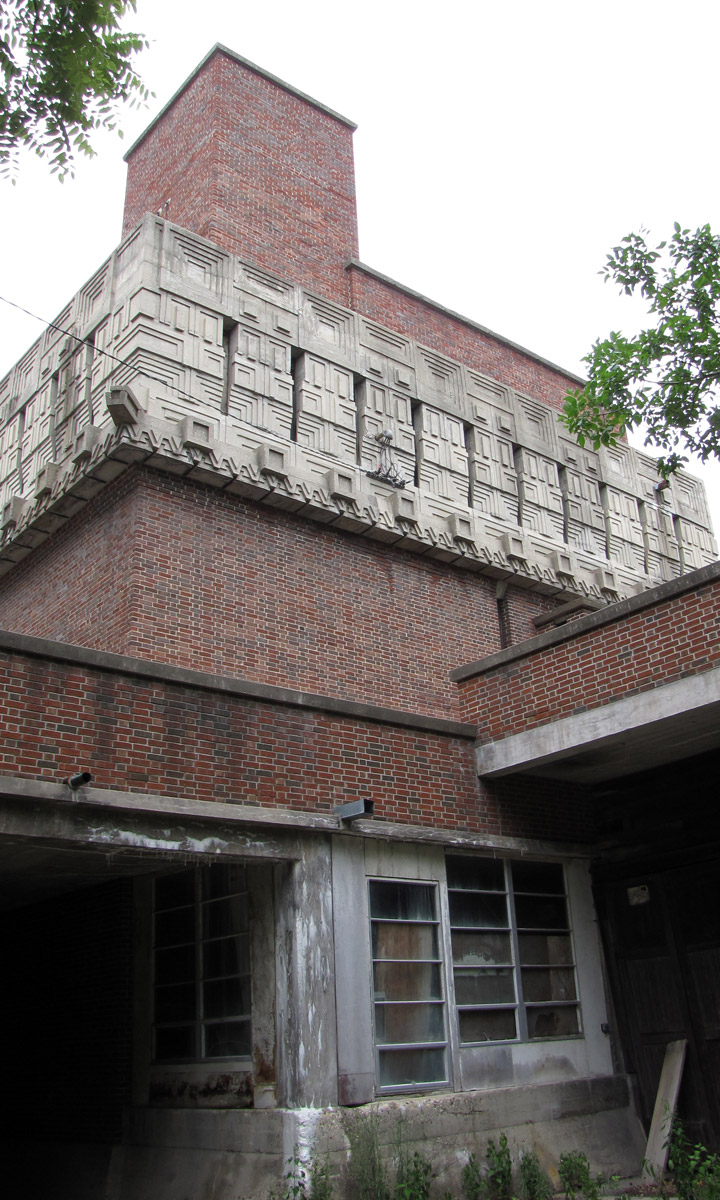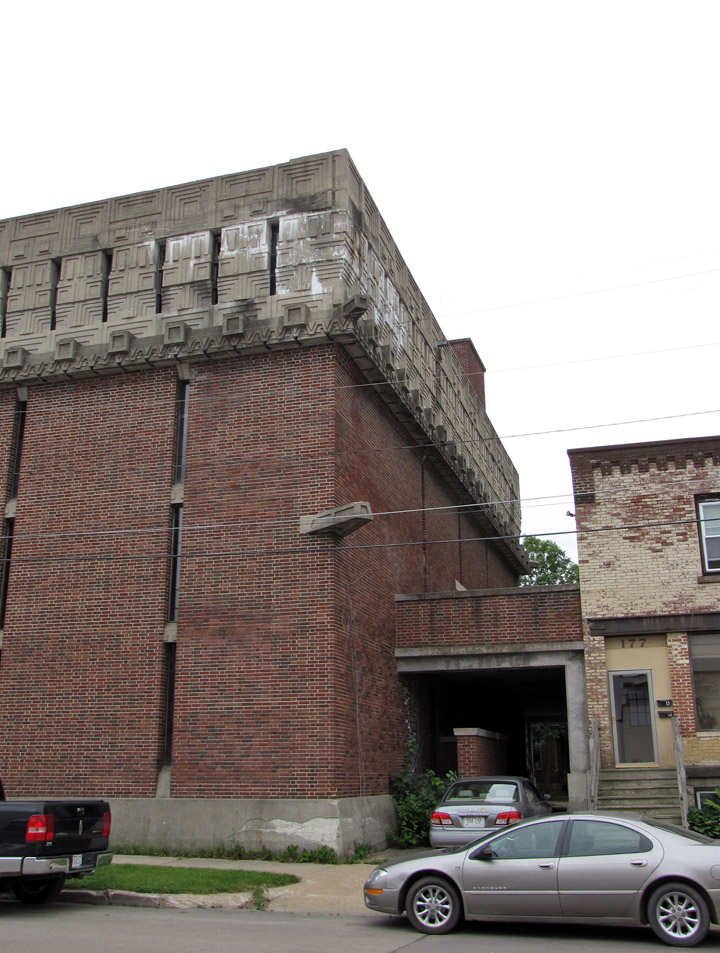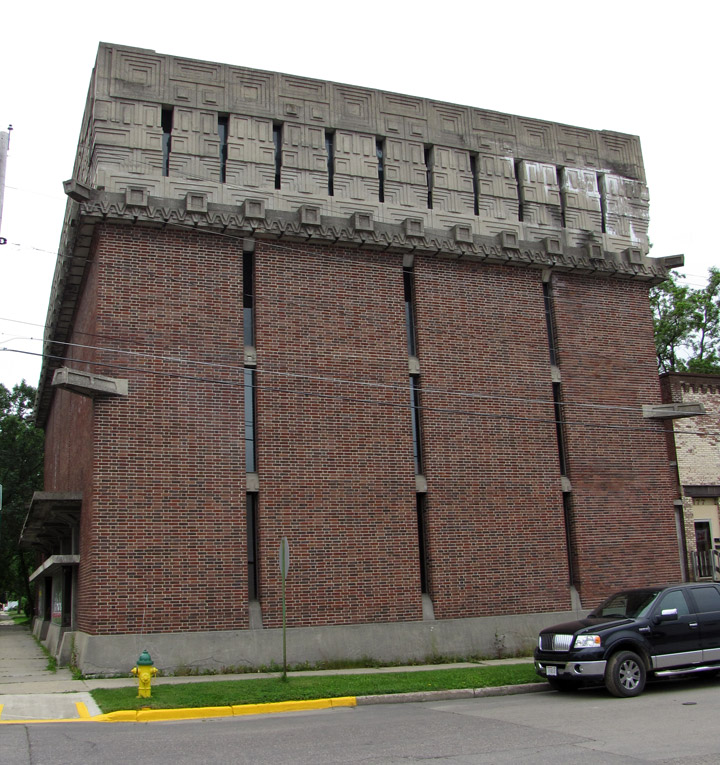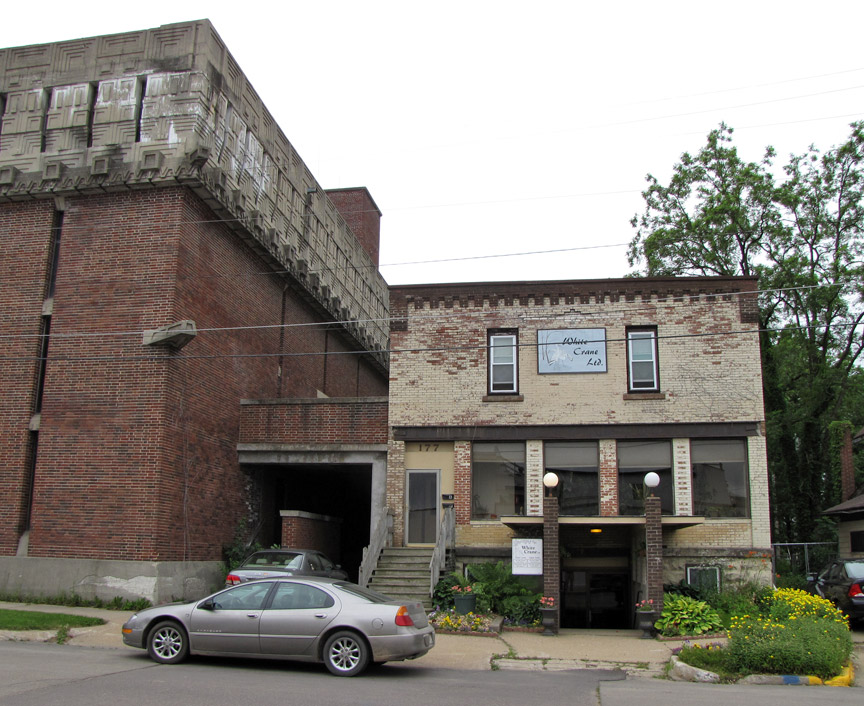 connected back building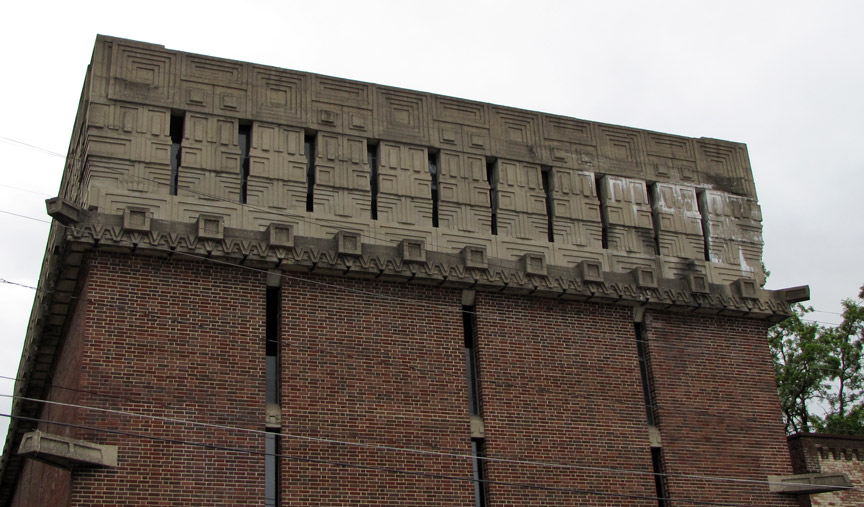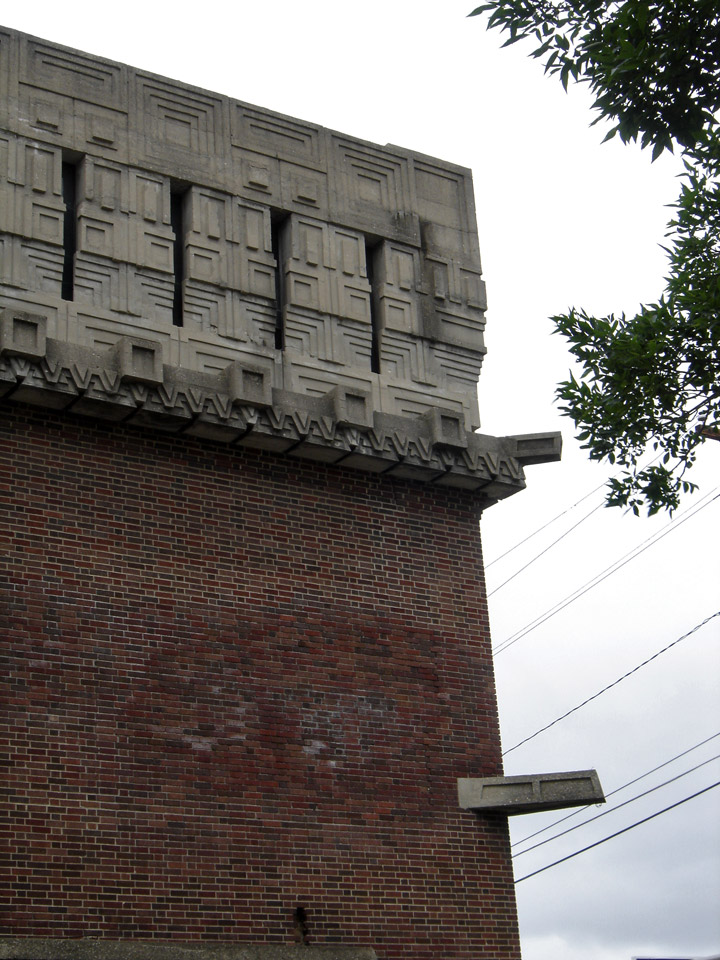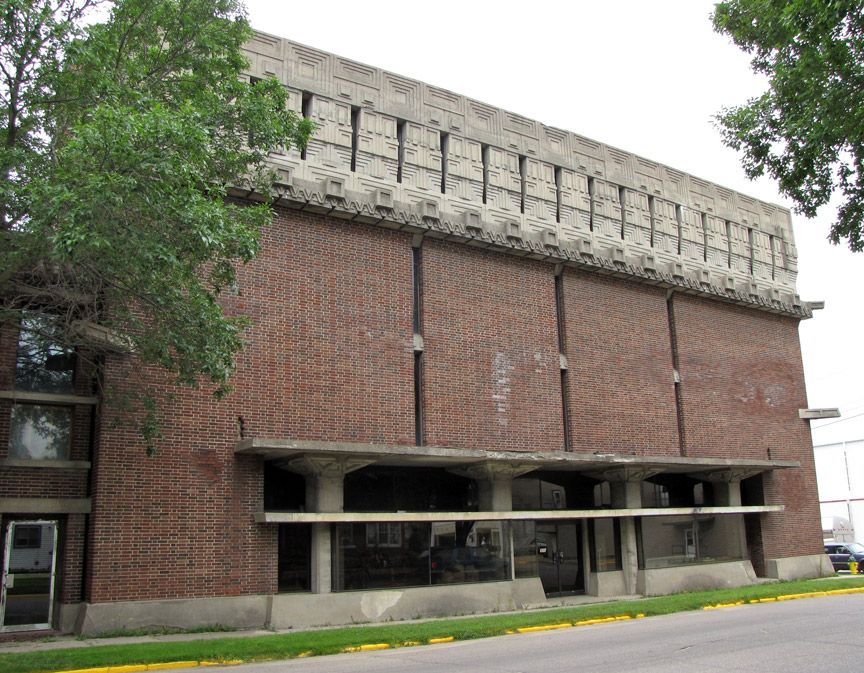 ---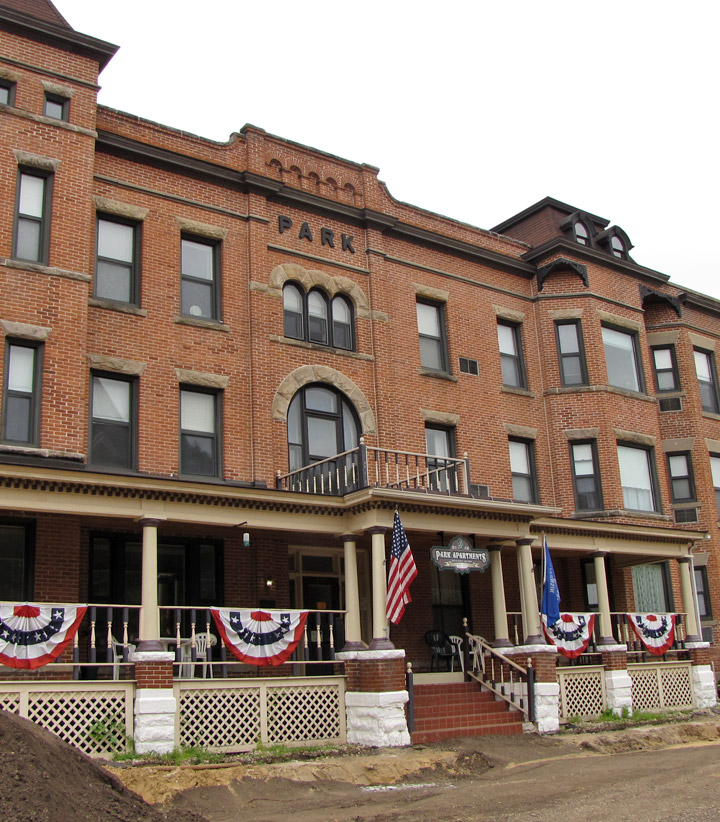 historic Richland Center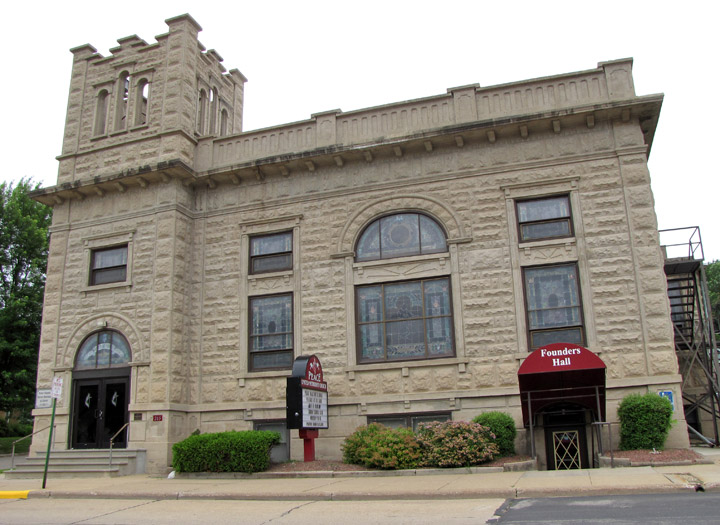 ---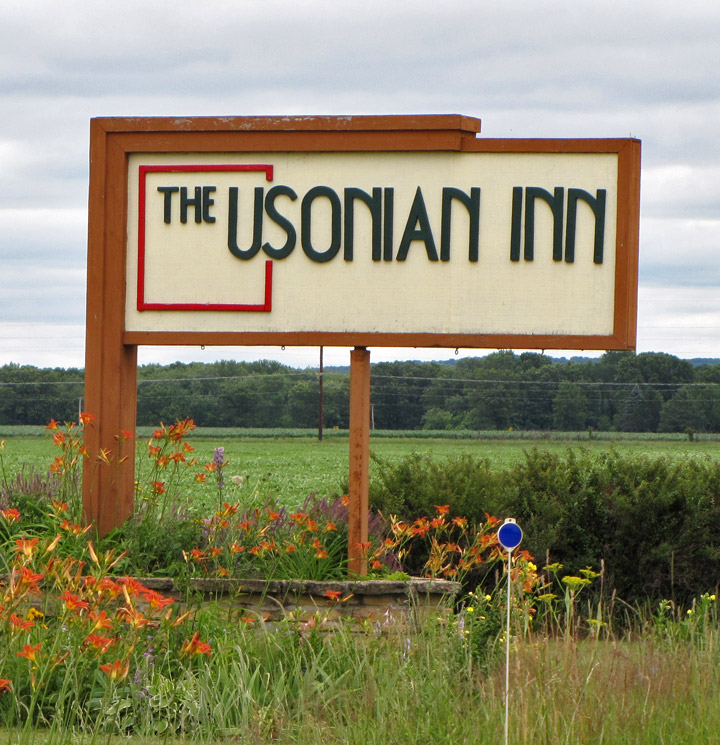 Wright terminology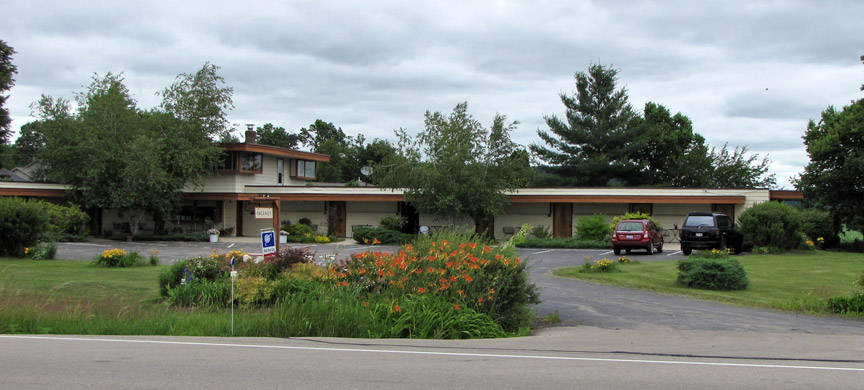 influenced motel design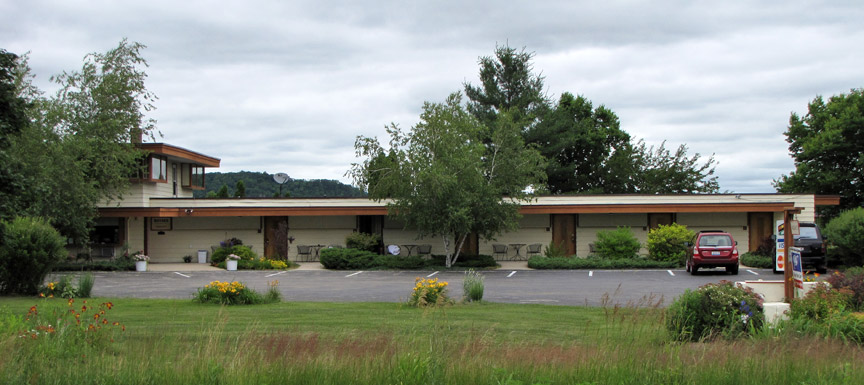 ---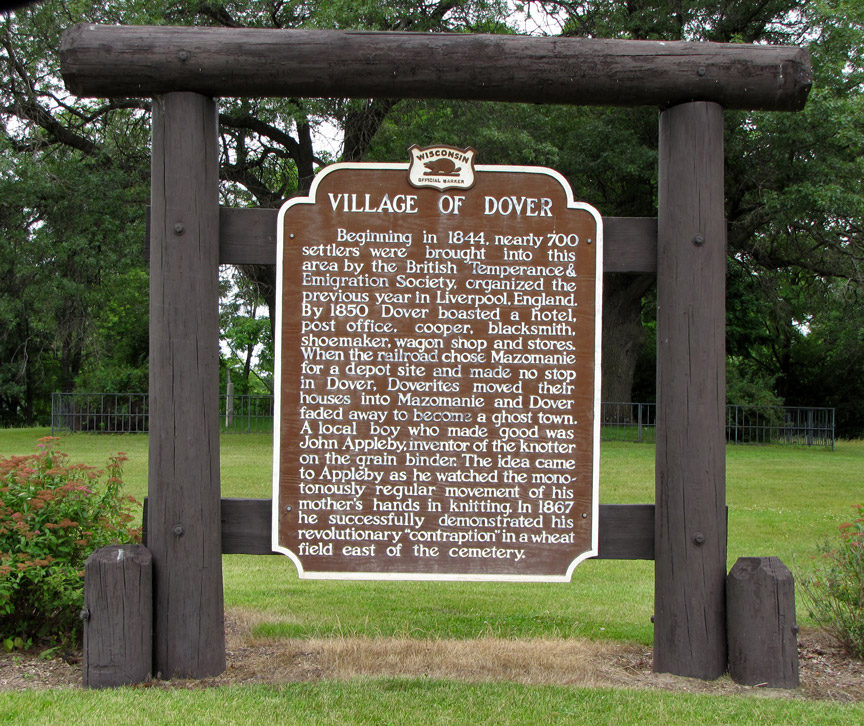 development of the area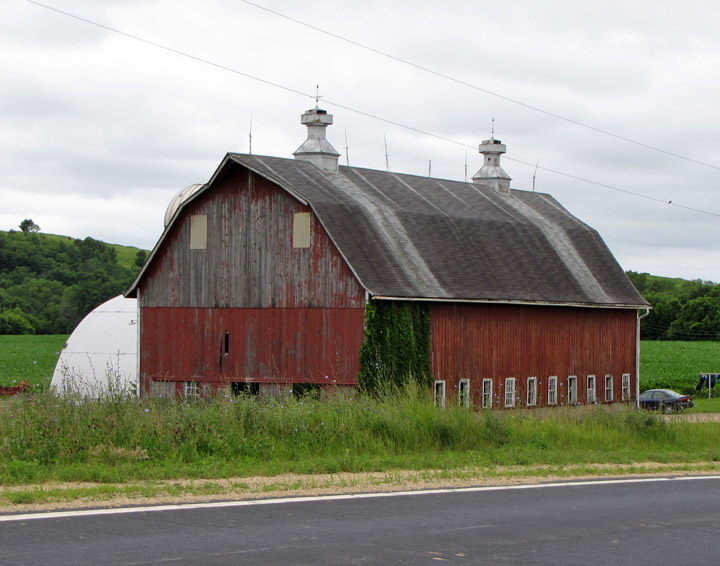 classic barn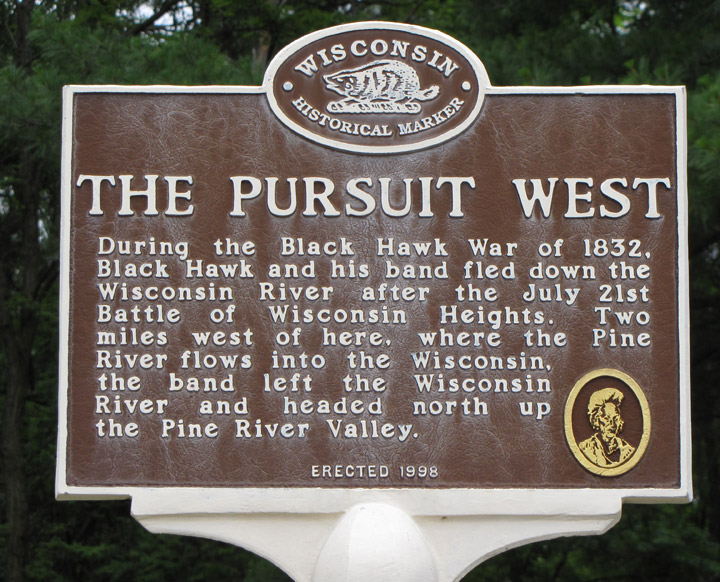 Black Hawk on the Wisconsin River
---
---