CN
Canadian Nation Railroad
in
Wisconsin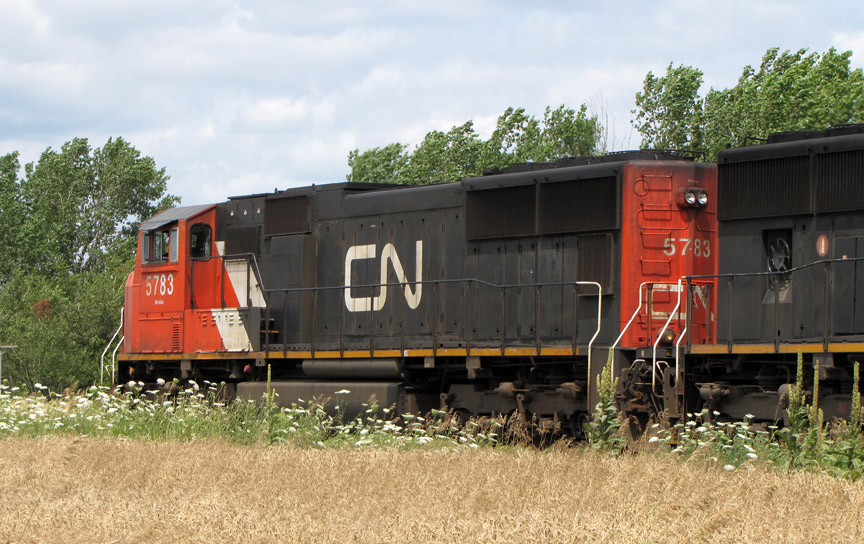 CN locomotive
Since the company operates in two countries, CN maintains some corporate distinction by having its U.S. lines incorporated under the Grand Trunk Corporation for legal purposes, however the entire company in both Canada and the U.S. operates under CN, as can be seen in its locomotive and rail car repainting programs.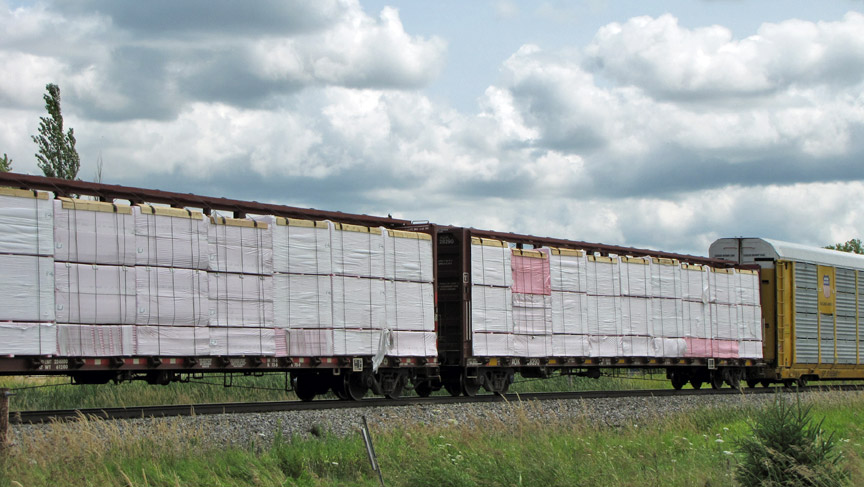 wood on pallet car
CN purchased Wisconsin Central (WC) in 2001, which allowed the company's rail network to encircle Lake Michigan and Lake Superior, permitting more efficient connections from Chicago to western Canada. The deal also included Canadian WC subsidiary Algoma Central Railway (ACR), giving access to Sault Ste. Marie and Michigan's Upper Peninsula.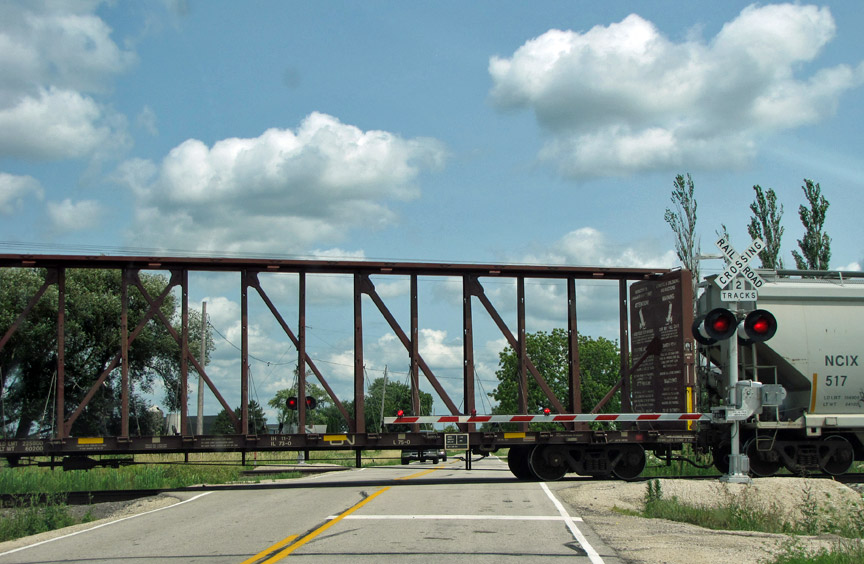 empty pallet car at crossing
# January 30, 2001: WC and CN announce plans for CN to purchase Wisconsin Central for $800 million and the assumption of $400 million of WC's debt.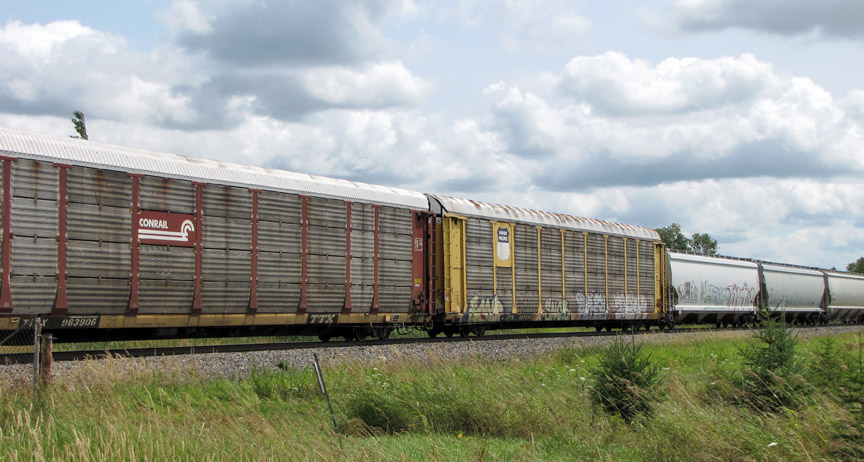 # September 7, 2001: The Surface Transportation Board approves the sale of WC to CN.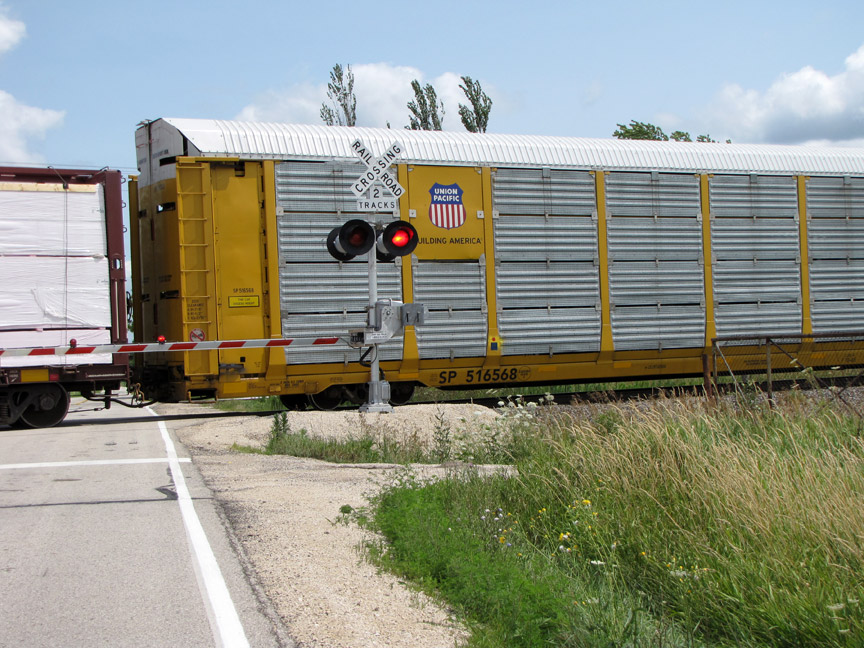 # October 9, 2001: WC is acquired by CN.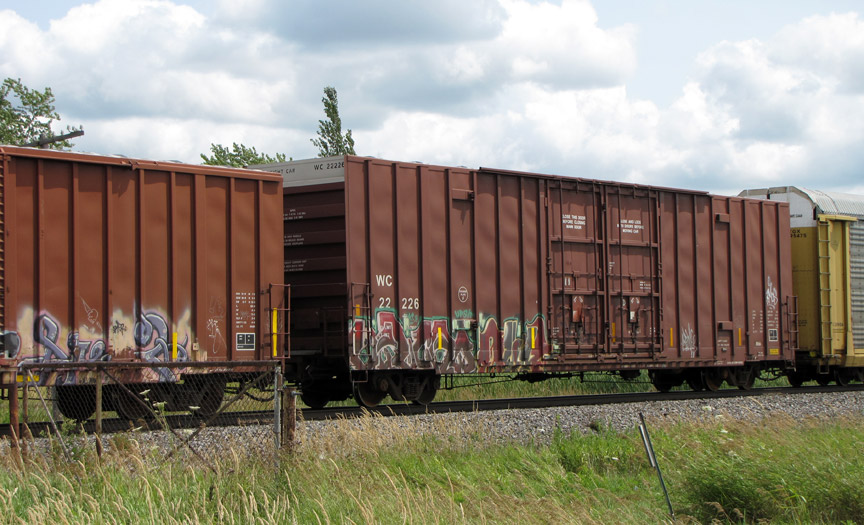 graffiti enhanced cars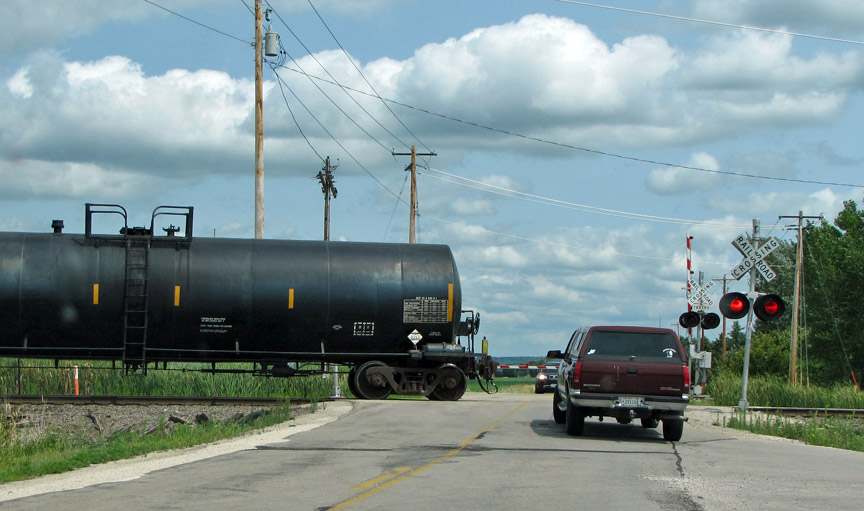 final car of the train formed in the Fond du Lac yards
---
---