Kettle Moraine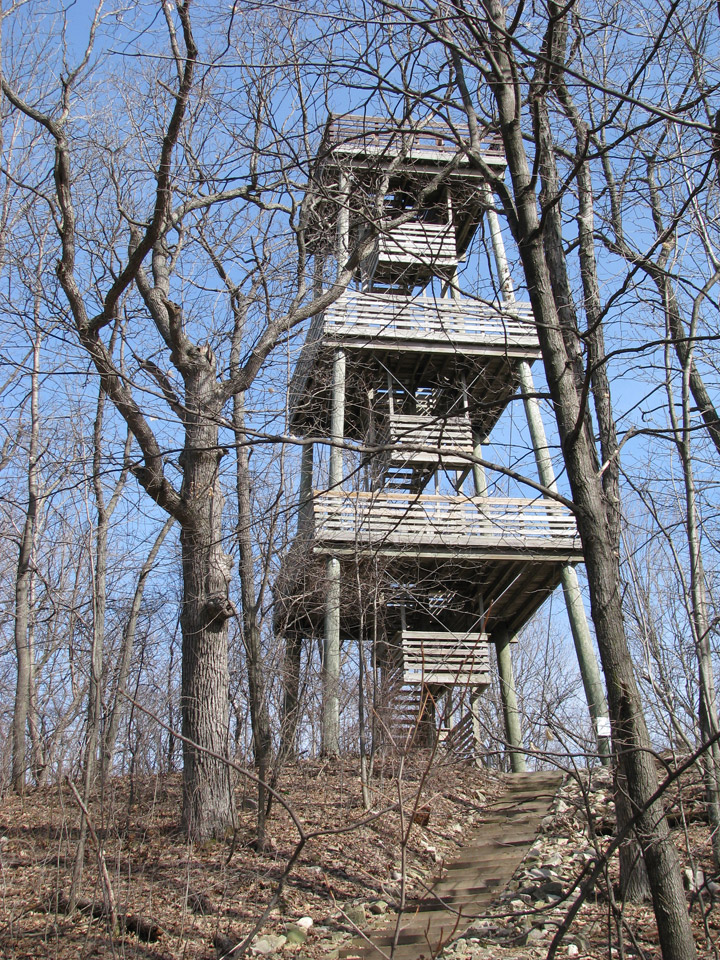 Parnell Observation Tower
Kettle Moraine is a large moraine in the state of Wisconsin stretching from Walworth County in the south to Kewaunee County in the north. It has also been referred to as the Kettle Range and, in geological texts, as the Kettle Interlobate Moraine.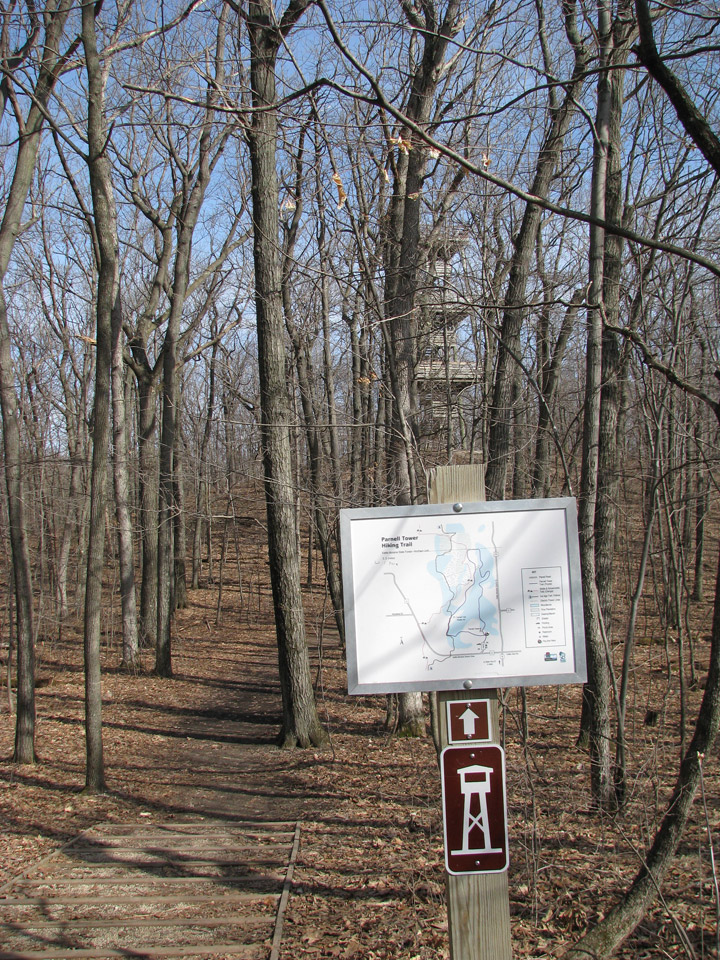 The moraine was created when the Green Bay Lobe of the glacier, on the west, collided with the Lake Michigan Lobe of the glacier, on the east, depositing sediment. The western glacier formed the Bay of Green Bay, Lake Winnebago and the Horicon Marsh while the eastern one formed Lake Michigan. The major part of the Kettle Moraine area is considered interlobate moraine, though other types of moraine features, and other glacial features are common.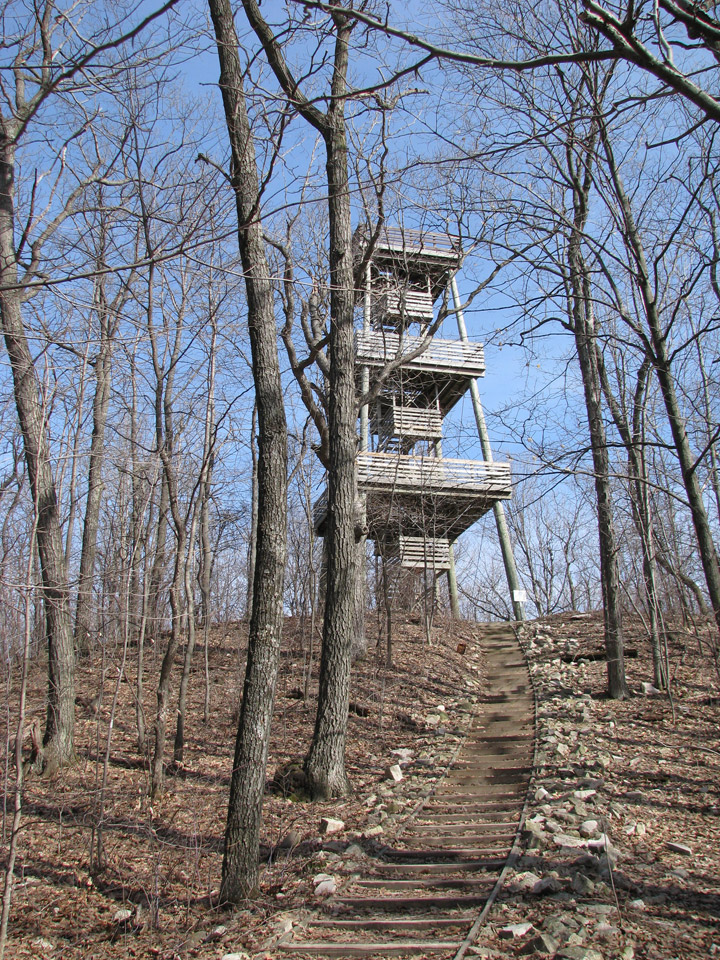 The moraine is dotted with kettles caused by buried glacial ice that subsequently melted. This process left depressions ranging from small ponds to large lakes and enclosed valleys. Elkhart Lake, Geneva Lake, Big Cedar Lake are among the larger kettles now filled by lakes.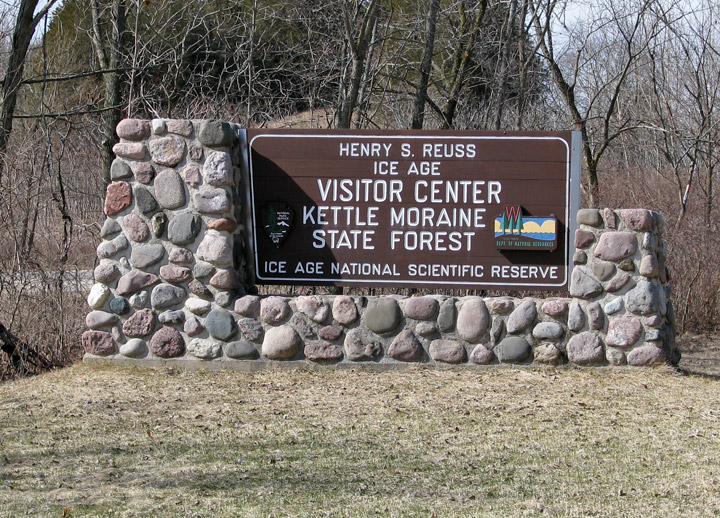 Parts of the area have been protected in the Kettle Moraine State Forest.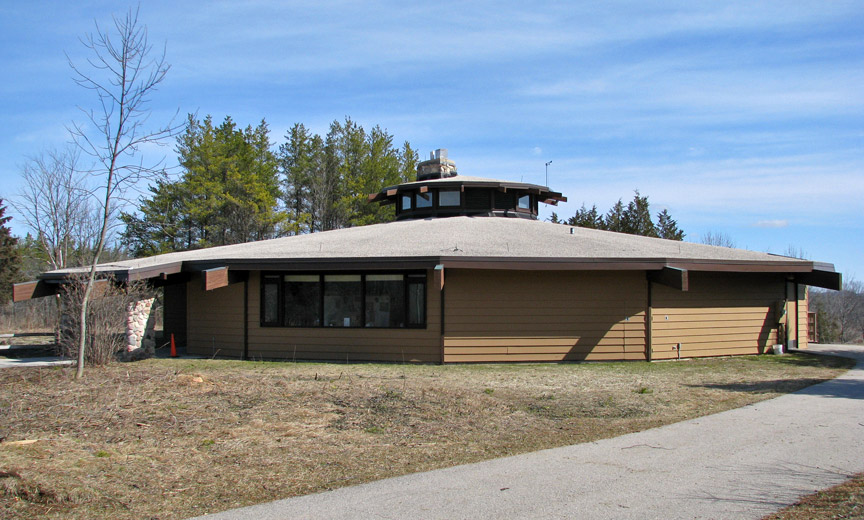 Henry S. Reuss Ice Age Visitor Center
The Kettle Moraine State Forest is a state forest in southeastern Wisconsin, USA. The chief feature of the reserve is the Kettle Moraine, a highly glaciated area. The area contains very hilly terrain and glacial landforms, such as kettles, kames and eskers. The forest is divided into two large and three small units, which are spread across a hundred miles.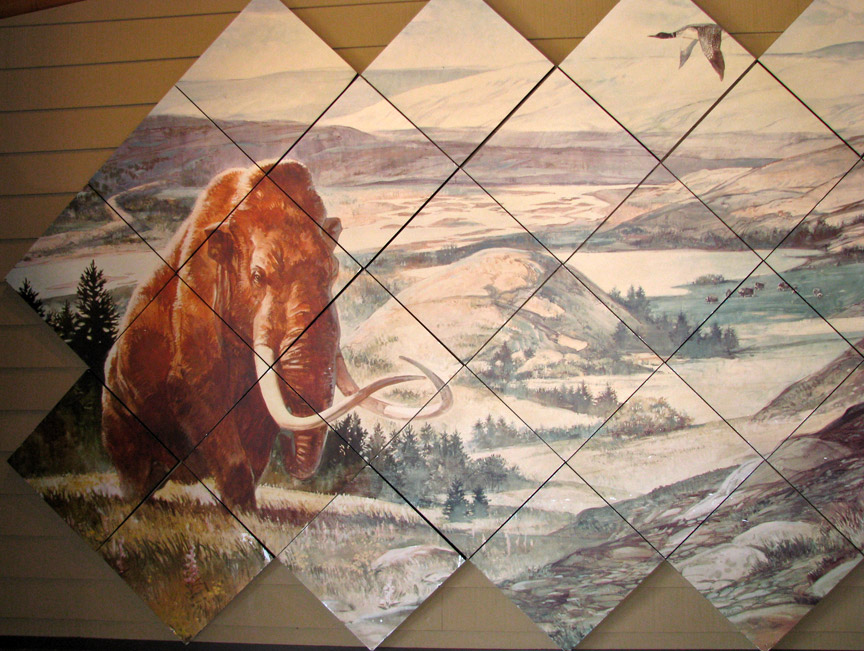 Ice Age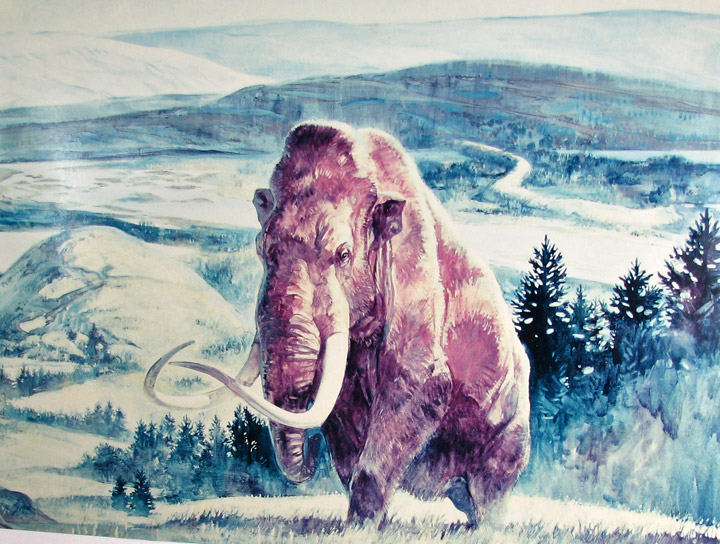 The Northern Unit is located in western Sheboygan County, southeastern Fond du Lac County and northern Washington County. It is over twenty miles long, and extends from just outside of Glenbeulah, on the north end, southward to just east of Kewaskum. The Forest Headquarters is located in Campbellsport. Features of the Northern Unit are Greenbush Recreation Area, with a group camping area and hiking trails; Parnell Observation Tower; Long Lake Recreation Area, with a campground, a beach and boat launch; Henry S. Reuss Ice Age Visitor Center; and Mauthe Lake Recreation Area, with a campground.
Text from Wikipedia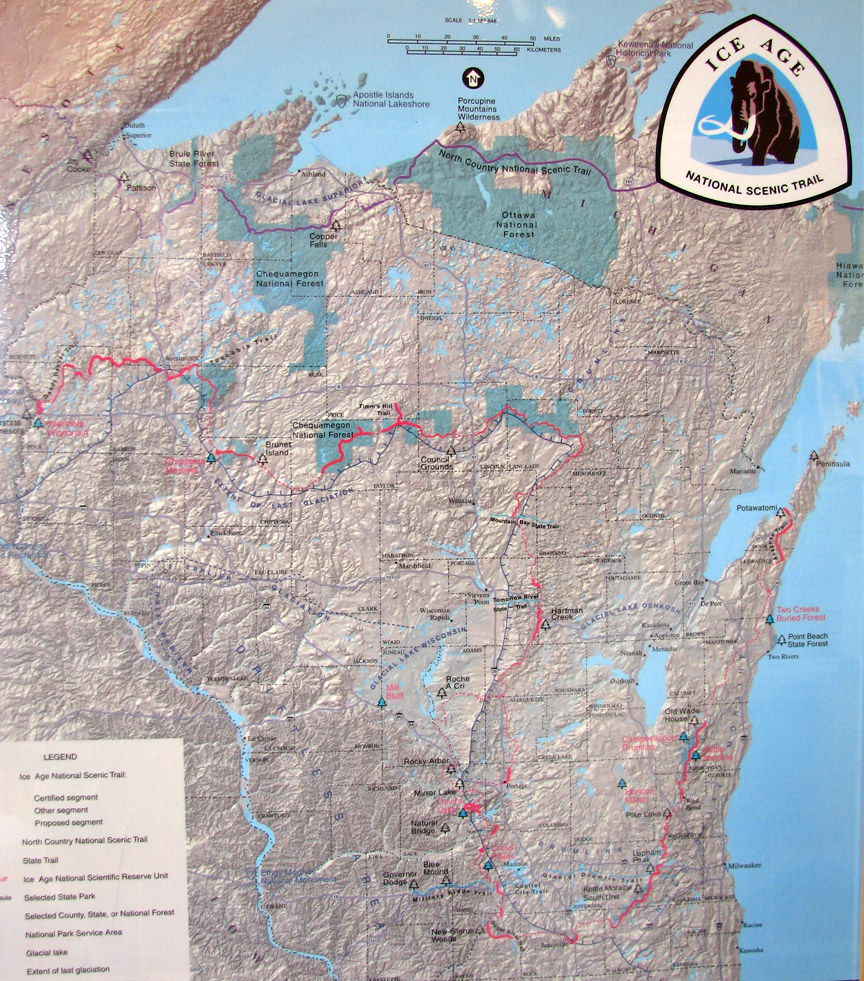 Ice Age
National Scenic Trail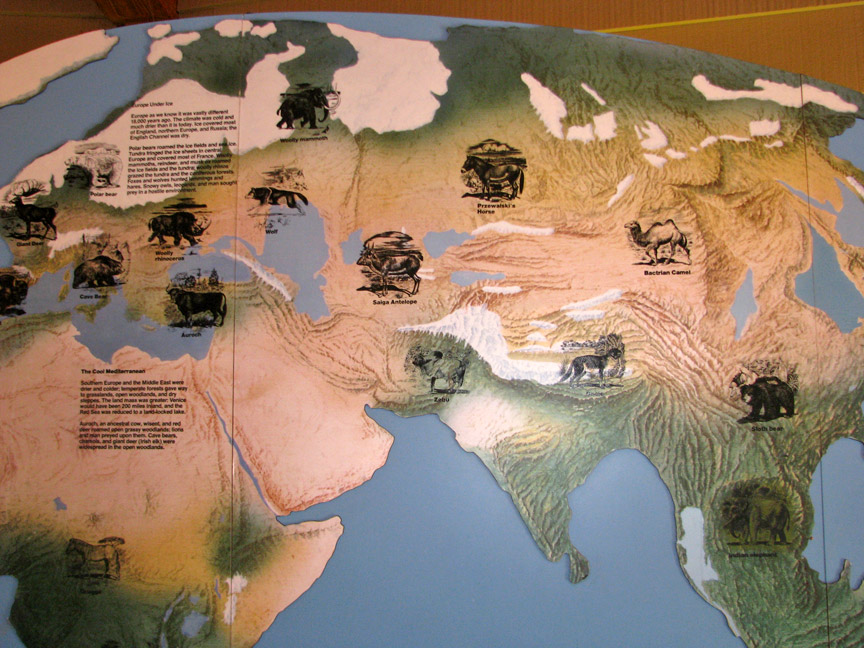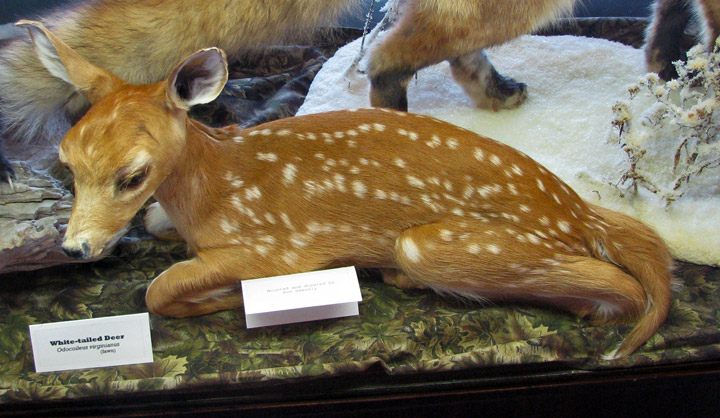 White-tailed Deer Fawn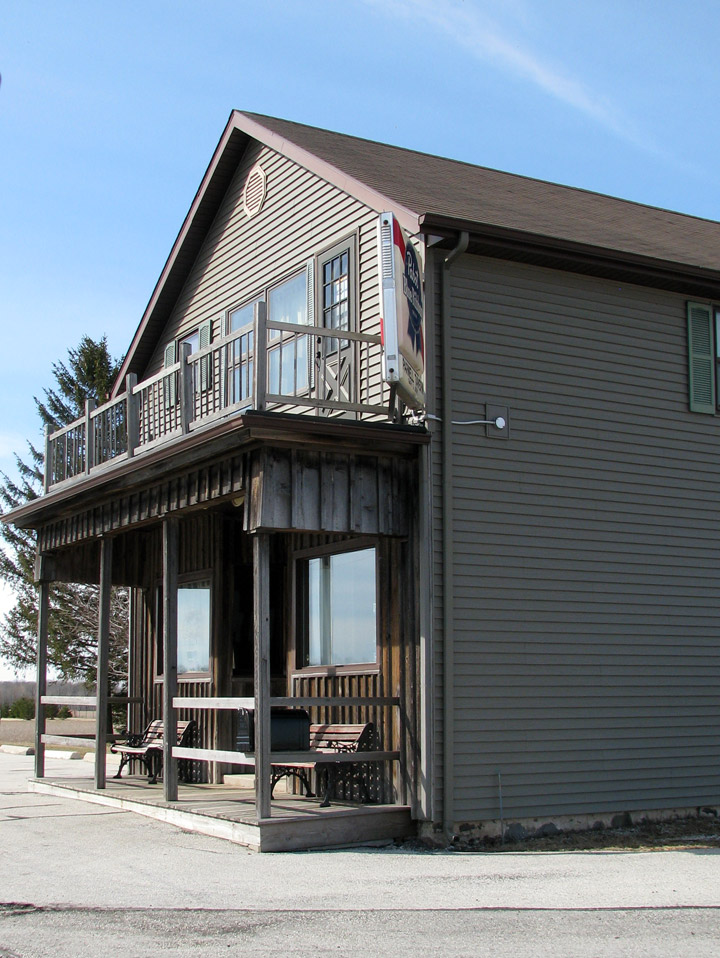 Parnell Tavern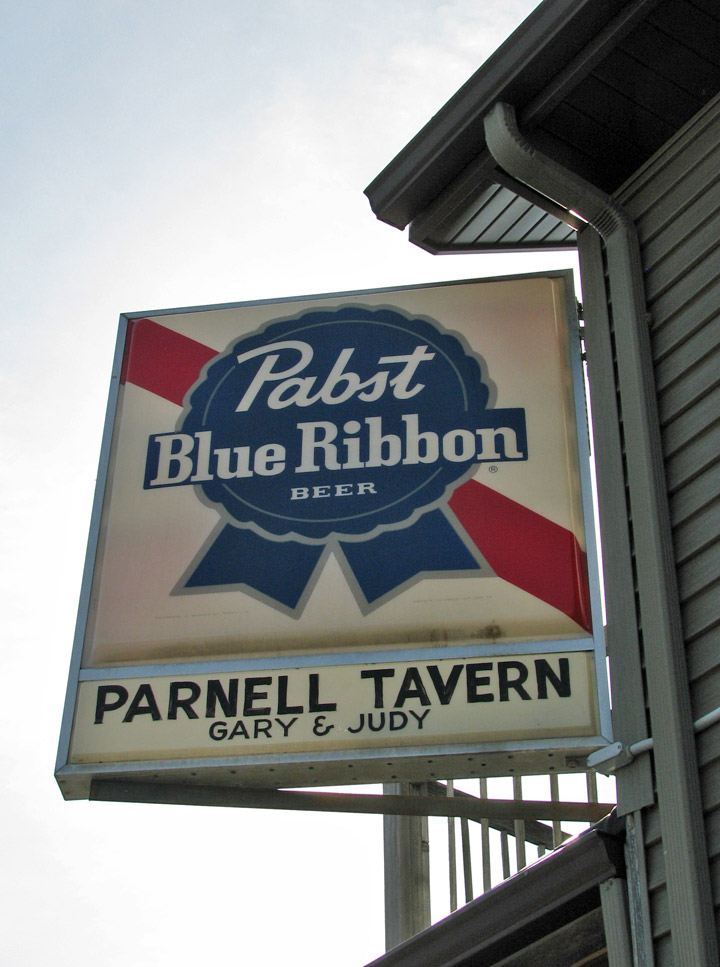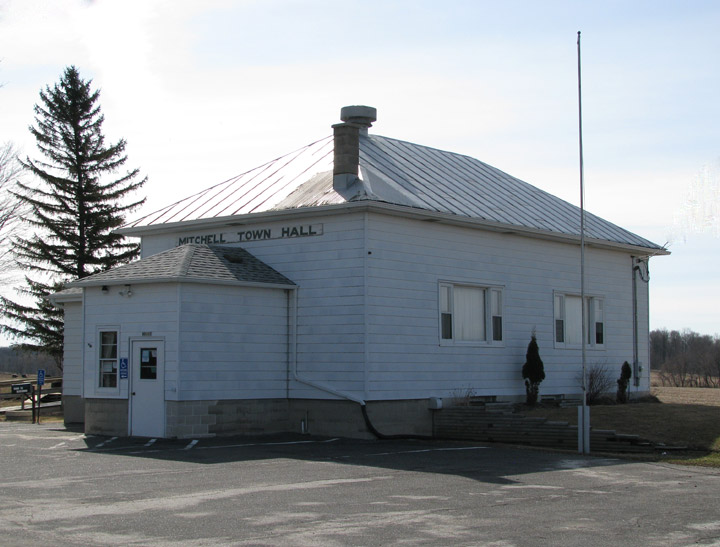 in the town of Mitchell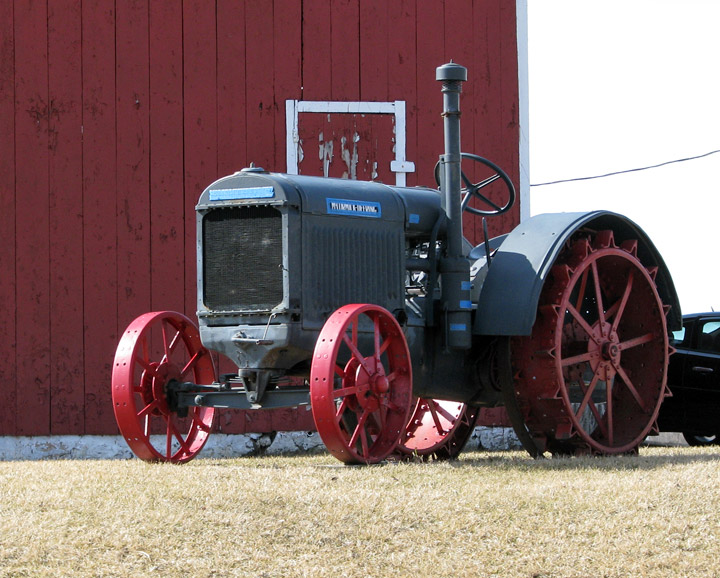 farm tractor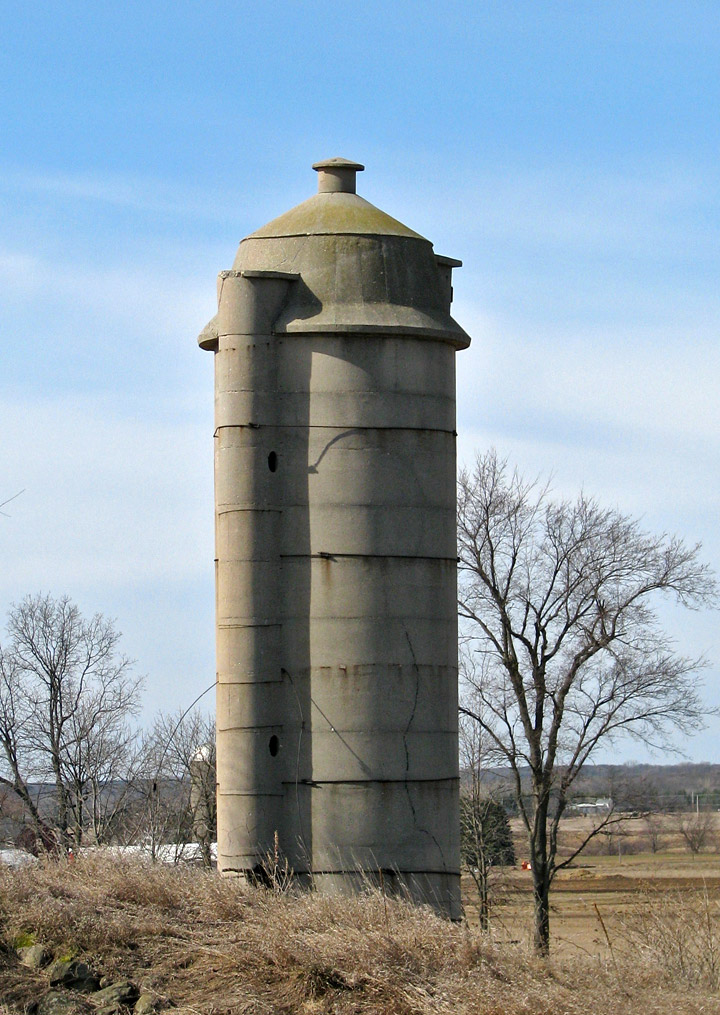 lone silo
survived the farm barn
---
---