Crane Foundation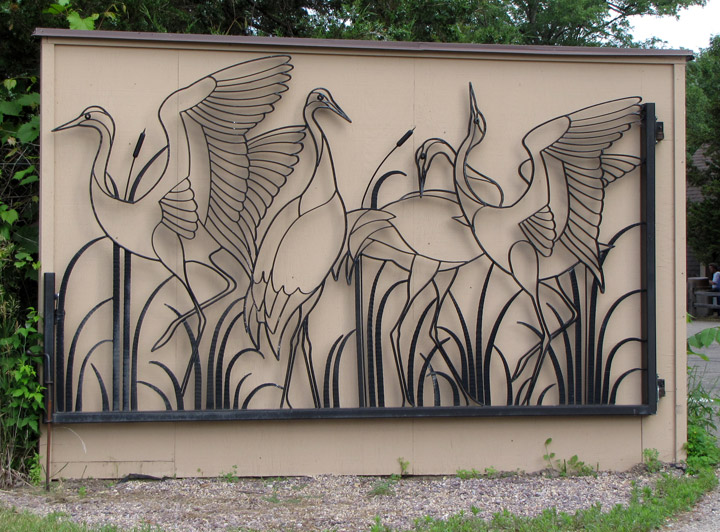 International Crane Foundation
The International Crane Foundation (ICF) in Baraboo, Wisconsin is a scientific organization dedicated to the study and preservation of the 15 species of cranes. Founded in 1973, the non-profit organization moved to its current location in Baraboo, Wisconsin, in 1984. It is currently involved in over 22 conservation projects in 40 countries.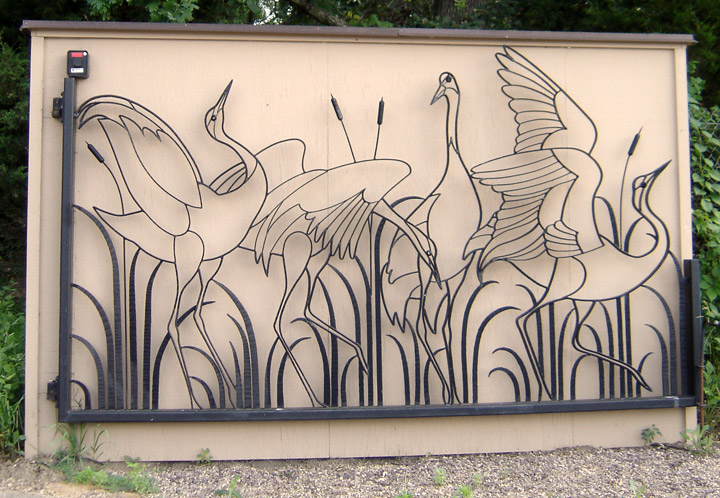 entry gate
One of the premier goals of the ICF is to create a "species bank" where cranes can be kept safely, until the factors causing their decline, such as loss of habitat and indiscriminate hunting, are corrected. The Foundation tackled the extensive task of captive breeding of cranes, of which little experience or knowledge had previously existed, resulting in a succession of firsts. Hooded and Siberian cranes produced young for the first time in captivity, and young Brolgas and black-necked cranes hatched for the first time in North America. The Foundation was also the first to hatch an endangered species from an egg fertilized by cryogenically preserved semen. The ICF remains the only facility to successfully breed all 15 species of cranes in captivity.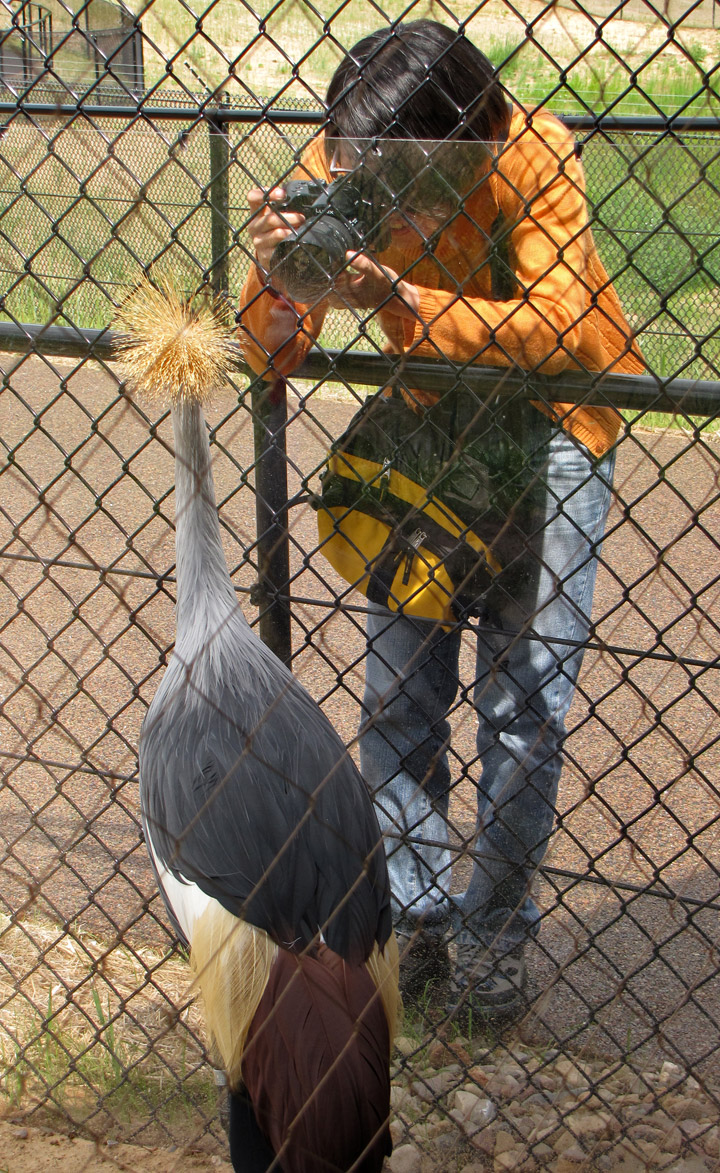 allows close observation of the cranes
The ICF is involved with both species of crane native to North America, the sandhill crane and the whooping crane. The ICF is also a partner of the Whooping Crane Eastern Partnership Program, dedicated to the breeding and release of the endangered whooping cranes into an Eastern migratory flock. This flock summers in the Necedah National Wildlife Refuge, Wisconsin, and winters in the Chassahowitzka National Wildlife Refuge, Florida. On June 22, 2006, two wild whooping crane chicks hatched in the Necedah NWR, the first to naturally hatch in the midwestern United States in over 100 years.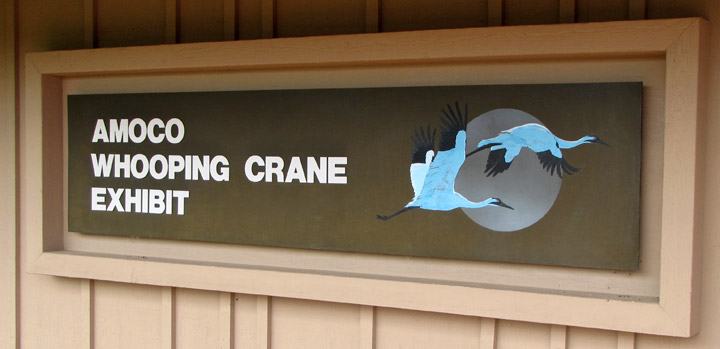 Whooping Crane Exhibit
The ICF welcomes visitors on a daily basis. They give tours and informational backgrounds on each bird and its relatives. The ICF also offers numerous volunteering and seasonal internship opportunities in aviculture, education, and field ecology.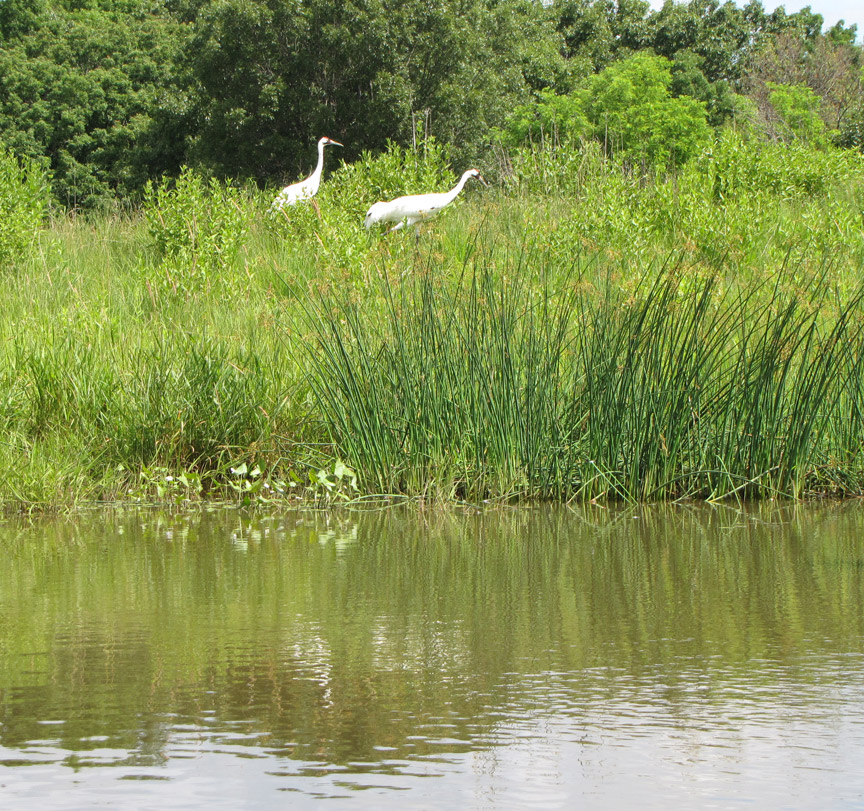 the major attraction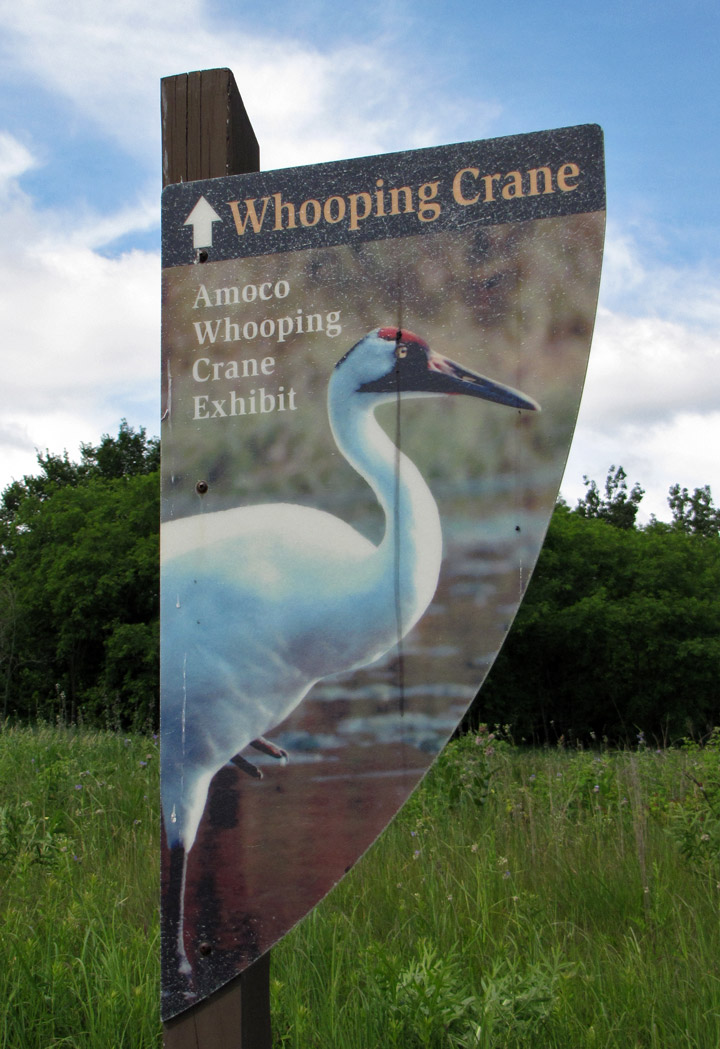 In 1973, ornithology graduate students George Archibald and Ron Sauey met at Cornell University. Their dream was to create an organization that would promote five essential activities: research, education, habitat protection, captive breeding, and restocking.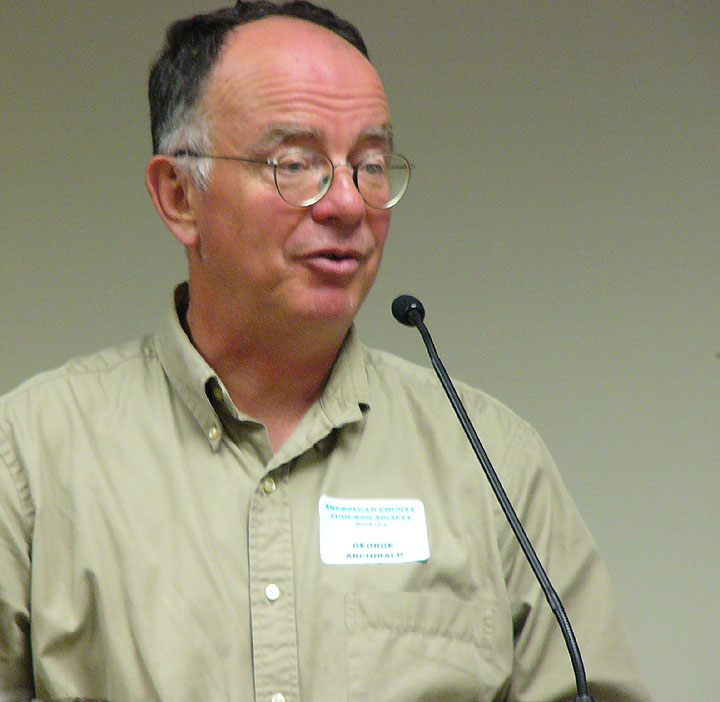 George Archibald, co-founder of the
International Crane Foundation
Baraboo, Wisconsin
The ICF's staff realized that mere reproduction would not sustain dwindling crane populations; since protection of crane habitat was critical in crane preservation, they must travel to and work with conservationist colleagues in countries throughout the five continents where cranes are found--including Korea, Japan, Russia, India, China, and Vietnam--working with governments and wildlife biologists in preserving the wetlands and grasslands that cranes prefer.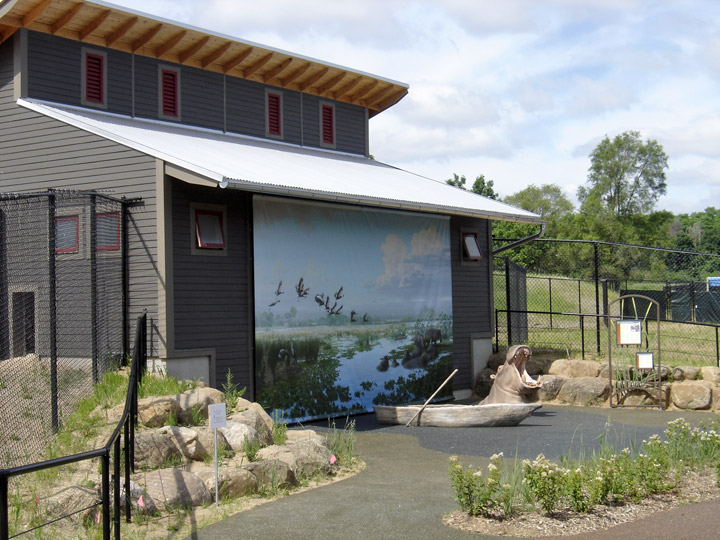 Spirit of Africa exhibit
---
Brolga Crane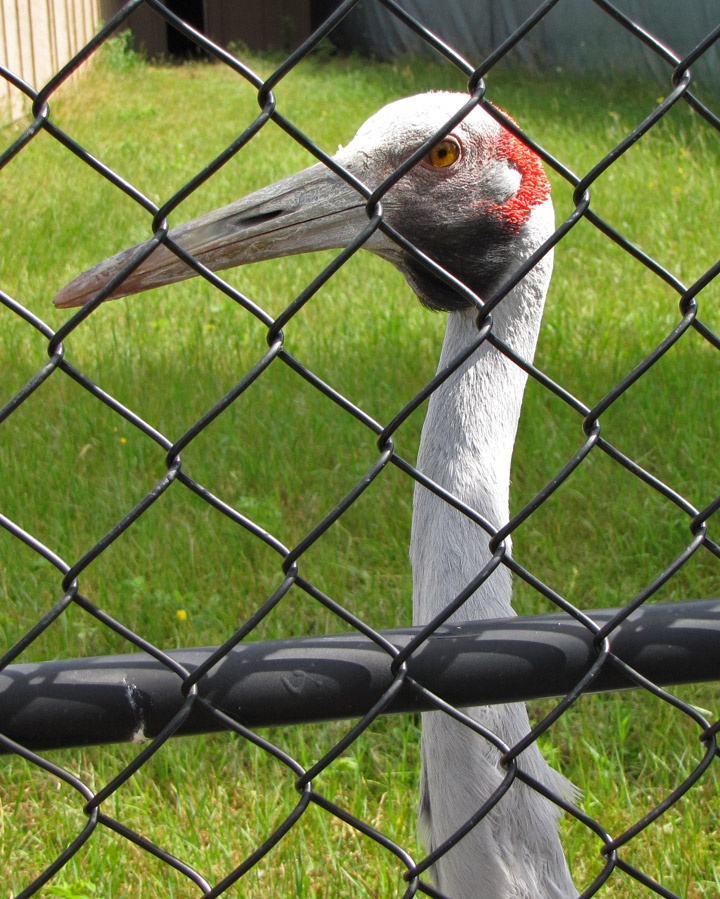 Brogla Crane
---
Grey Crowned Crane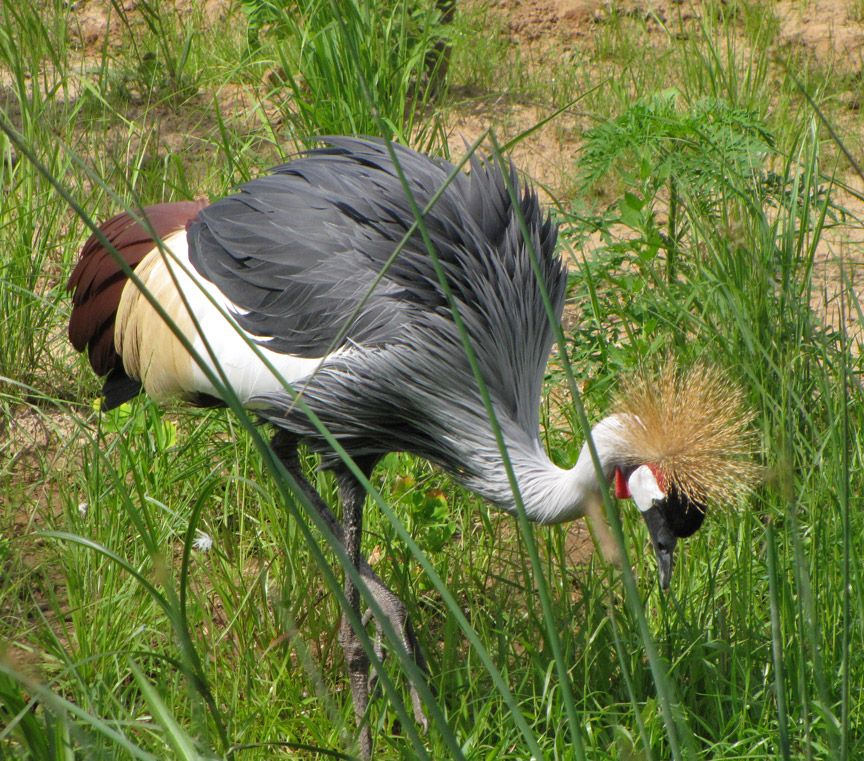 Grey Crowned Crane
More Photos of the Grey Crowned Crane
---
Sandhill Cranes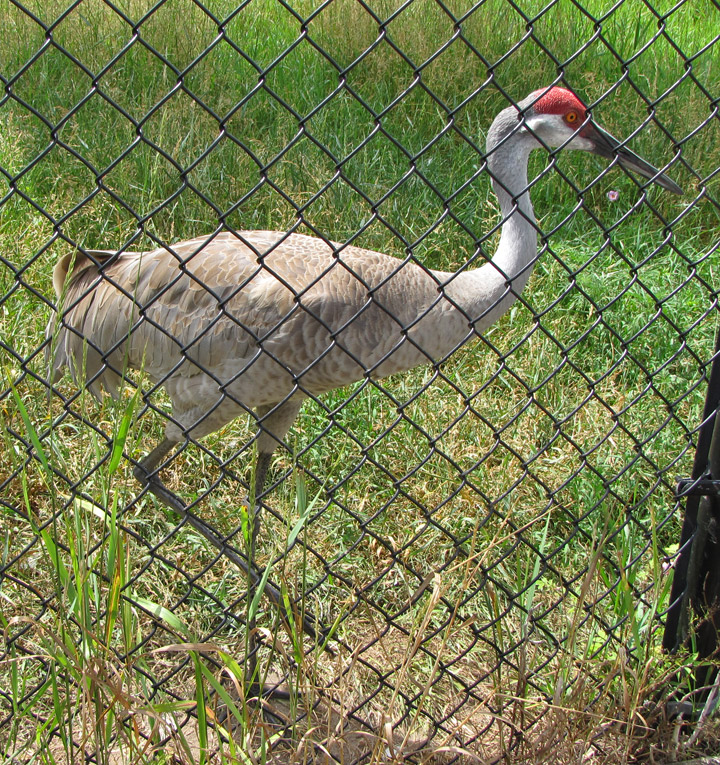 Sandhill Crane
More Photos of Sandhill Cranes
---
Sarus Crane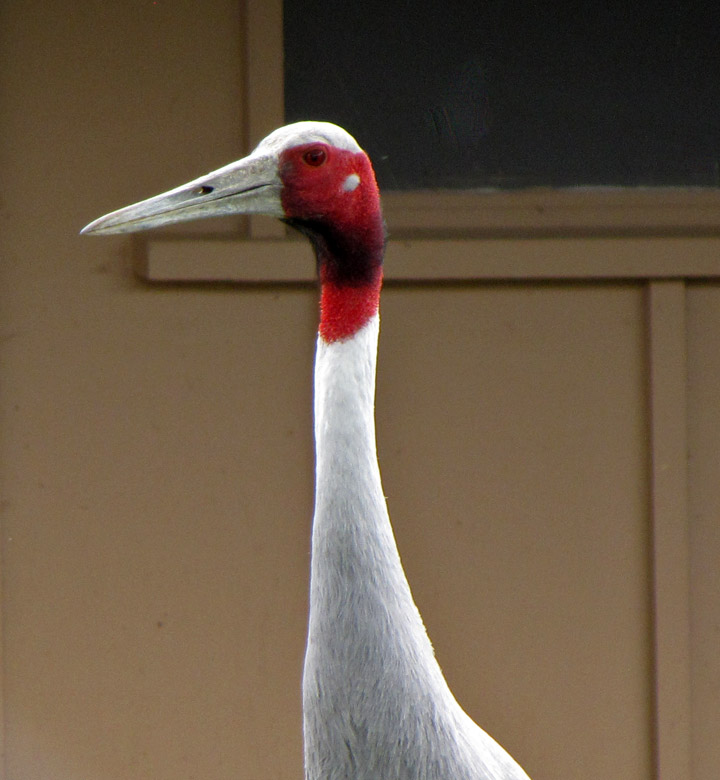 Sarus Crane
More Photos of the Sarus Crane
---
Siberian Crane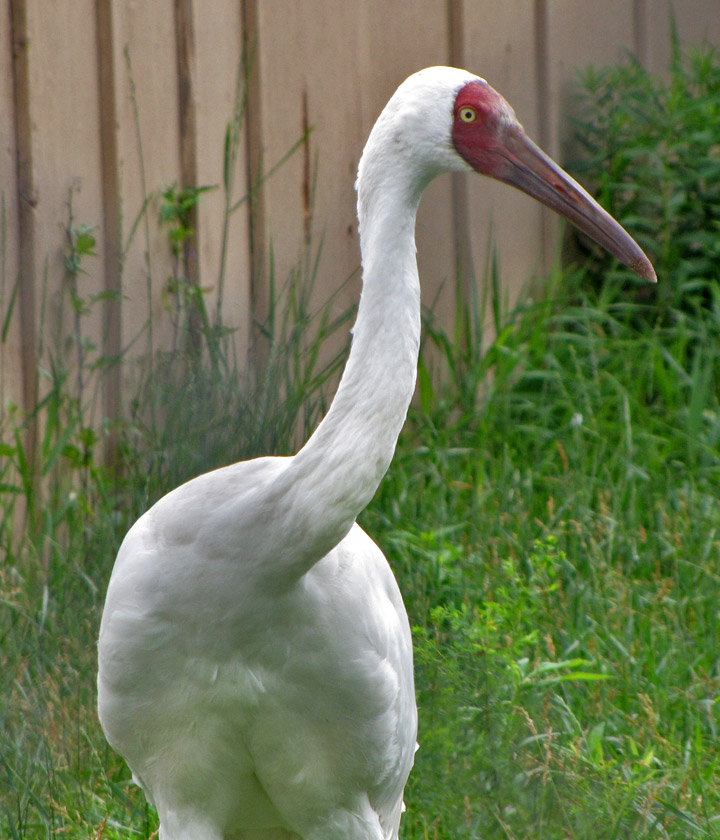 Siberian Crane
More Photos of the Siberian Crane
---
Wattled Crane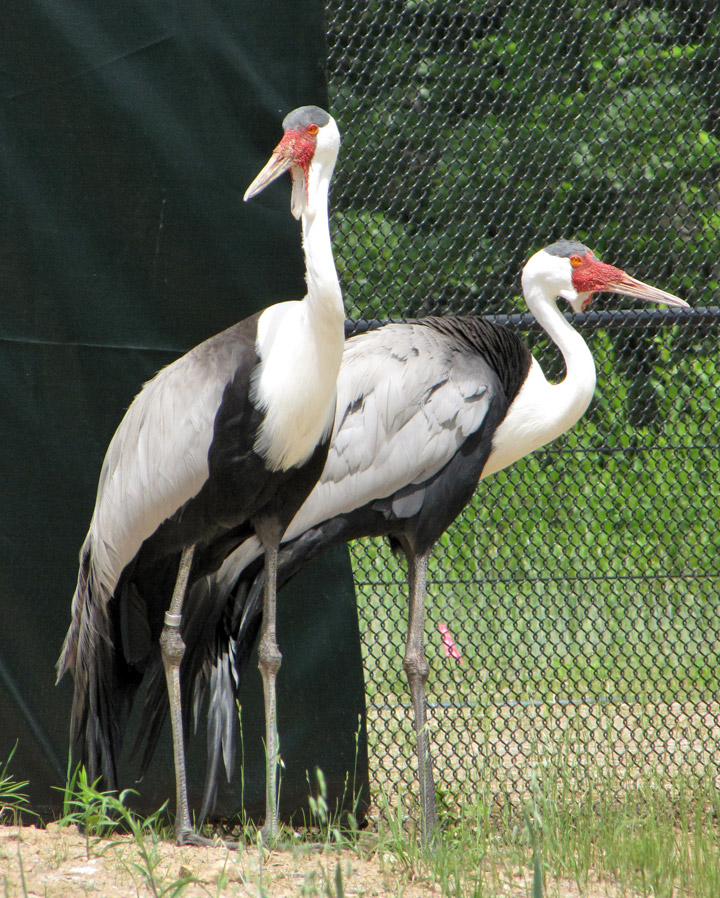 Wattled Cranes
More Photos of the Wattled Crane
---
White-naped Cranes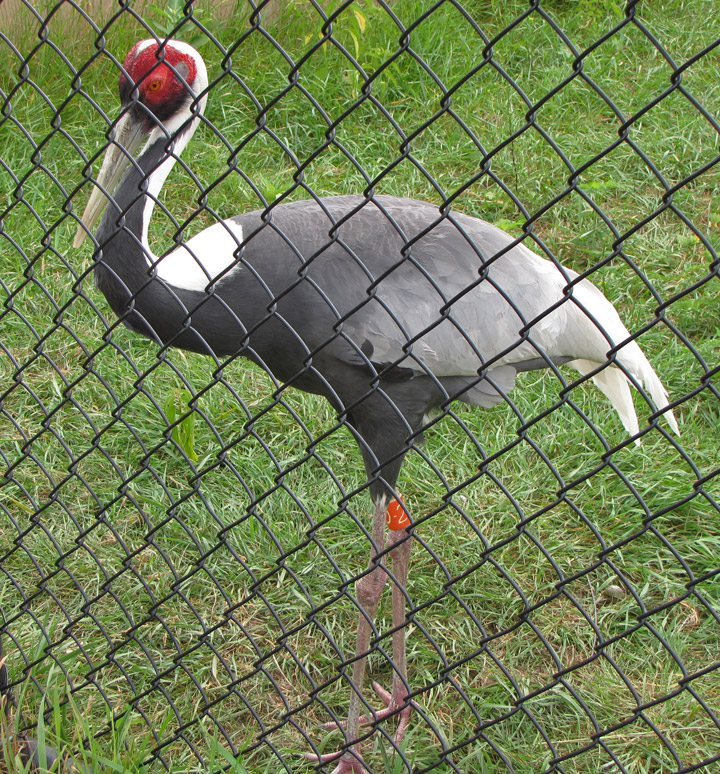 White-naped Crane
More Photos of White-naped Cranes
---
Whooping Crane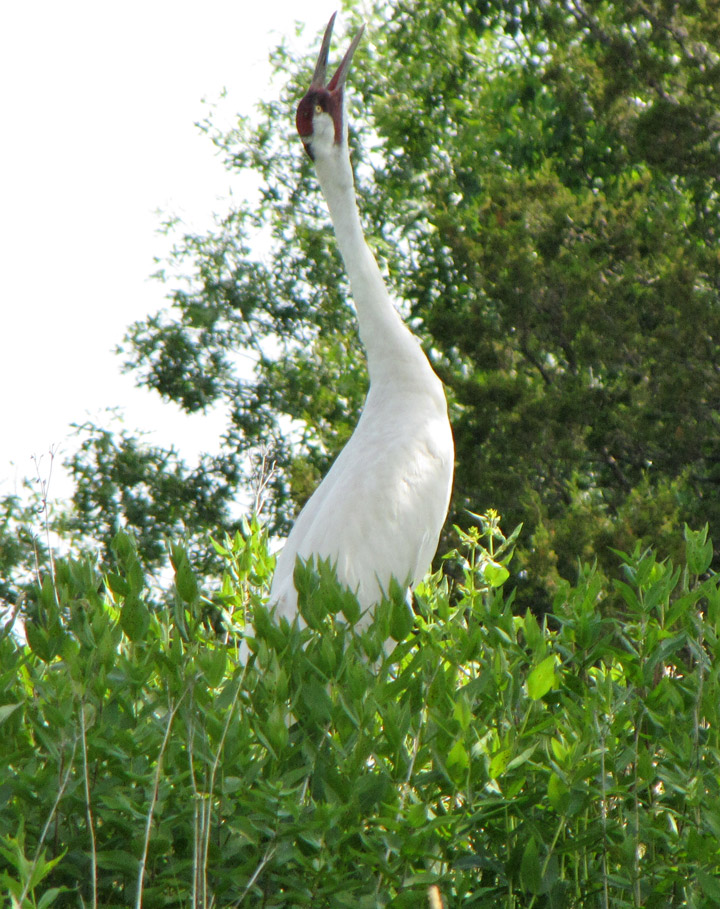 Whooping Crane
More Photos of the Whooping Crane
---
---