High Cliff State Park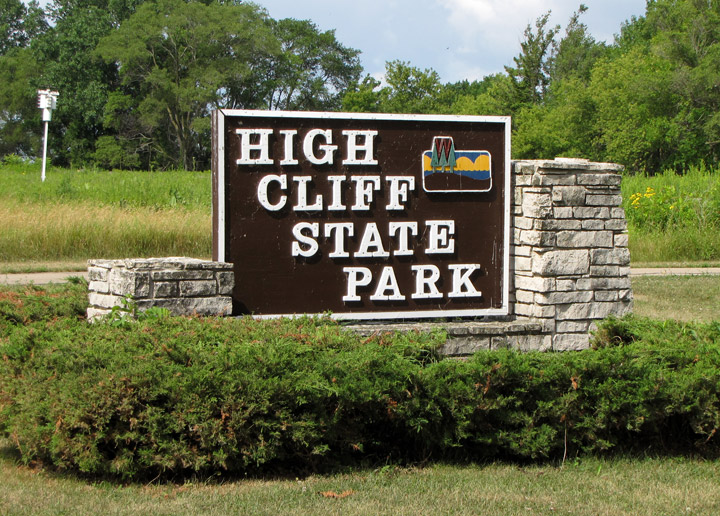 High Cliff State Park
High Cliff State Park is a 1,187-acre (480 ha) Wisconsin state park near Sherwood, Wisconsin. It is the only state-owned recreation area located on Lake Winnebago. The park was established in 1956.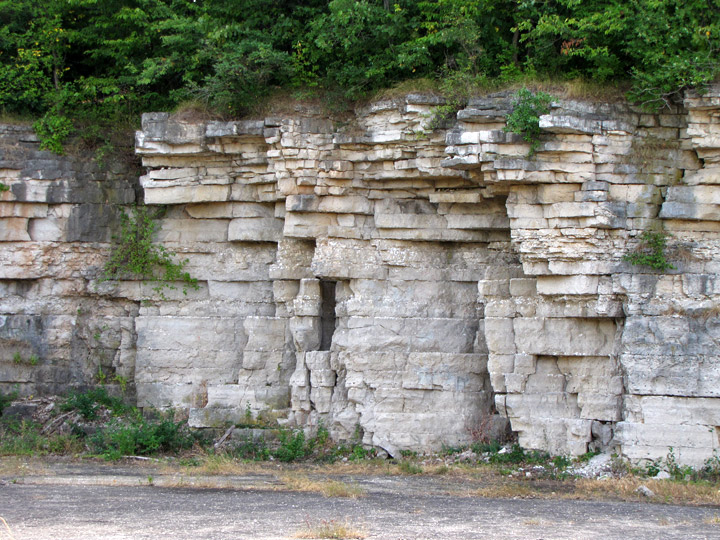 Niagara Escarpment
The park got its name from cliffs of the Niagara Escarpment, a land formation east of the shore of Lake Winnebago. The formation stretches north through northeast Wisconsin, Upper Michigan, Ontario, to Niagara Falls.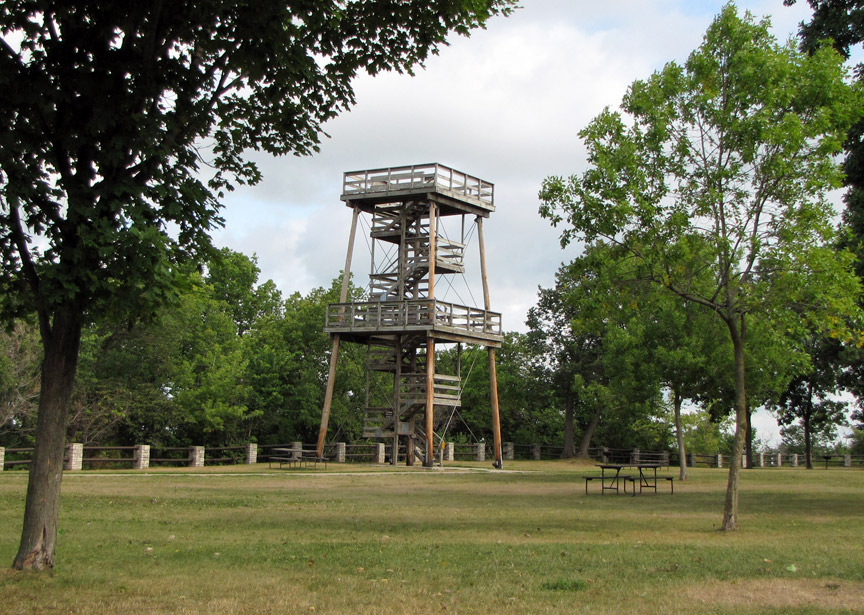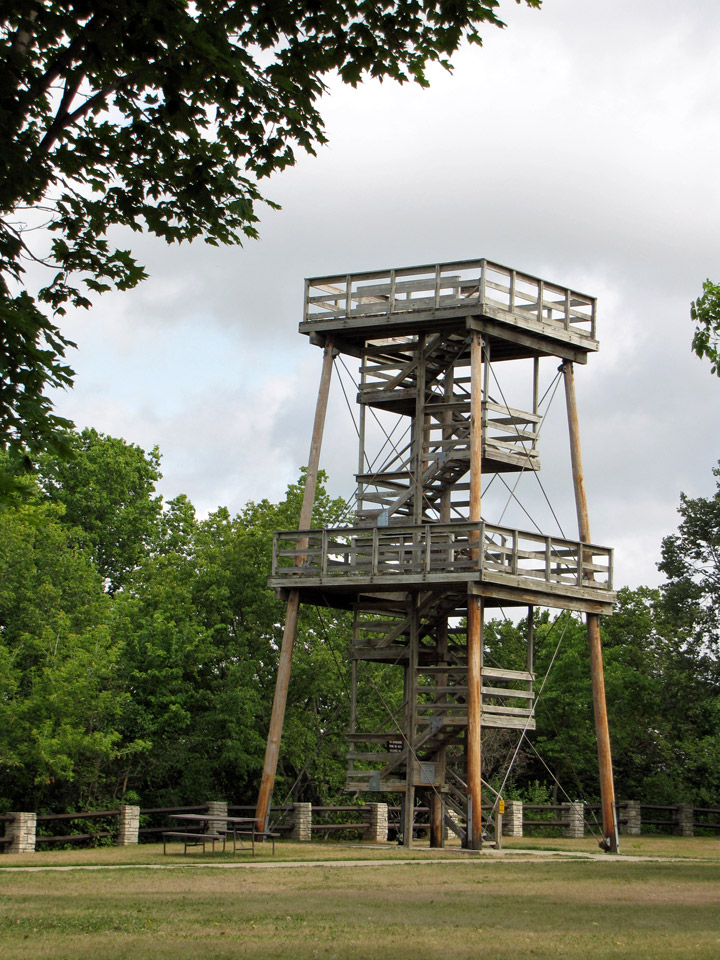 40 foot tall observation tower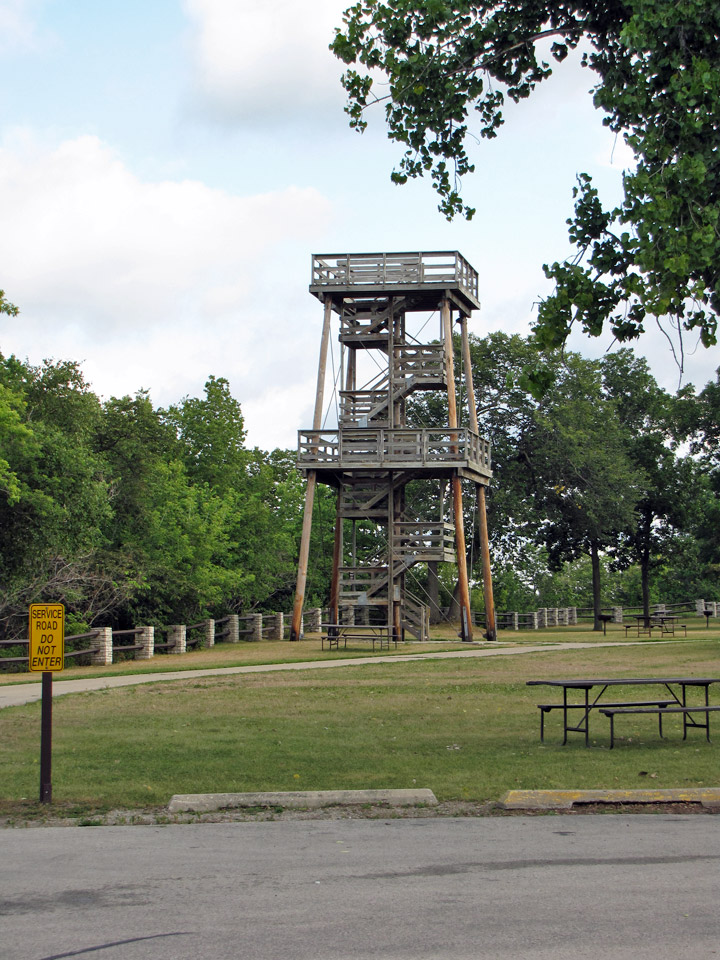 The north shoreline of Lake Winnebago is visible from a 40 foot tall observation tower at the top of the escarpment. The park currently features a picnic area, a boat launch, and a beach. Activities include camping, hiking, horse riding, skiing, and picnicking.g.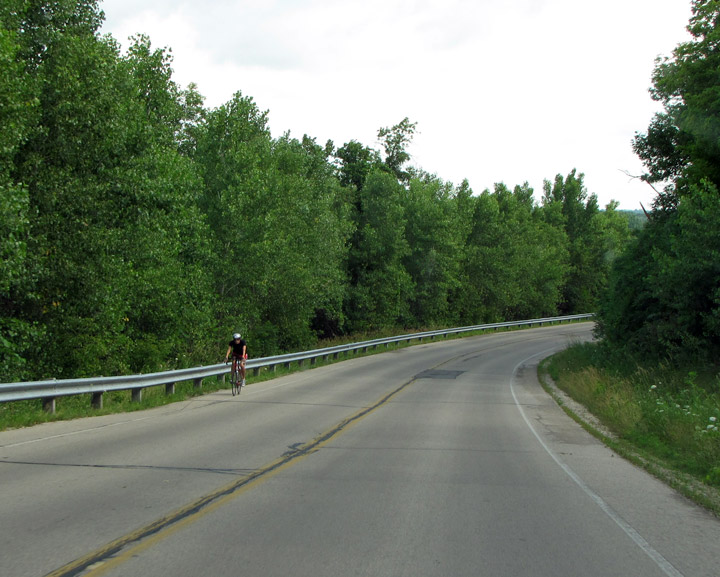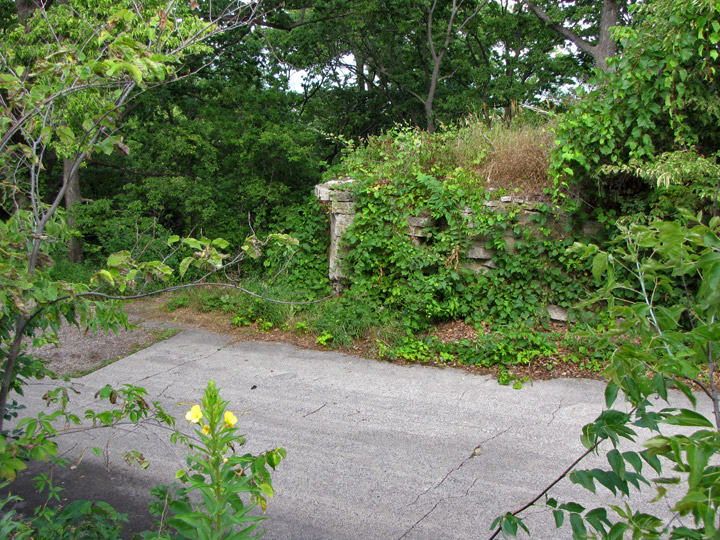 the old roadroad
the escarpment showing
Effigy mounds at the top of the escarpment have led to a small part of the park being added to the National Register of Historic Places, listed as High Cliff Mounds. A trail meanders though six long-tailed mounds and several conical mounds. The group originally consisted of a bird and a mound that was most likely a bear. The mounds are consistent with other mound groups found at the peak of the Niagara Escarpment along the eastern shore of Lake Winnebago, including the Calumet County Park Group.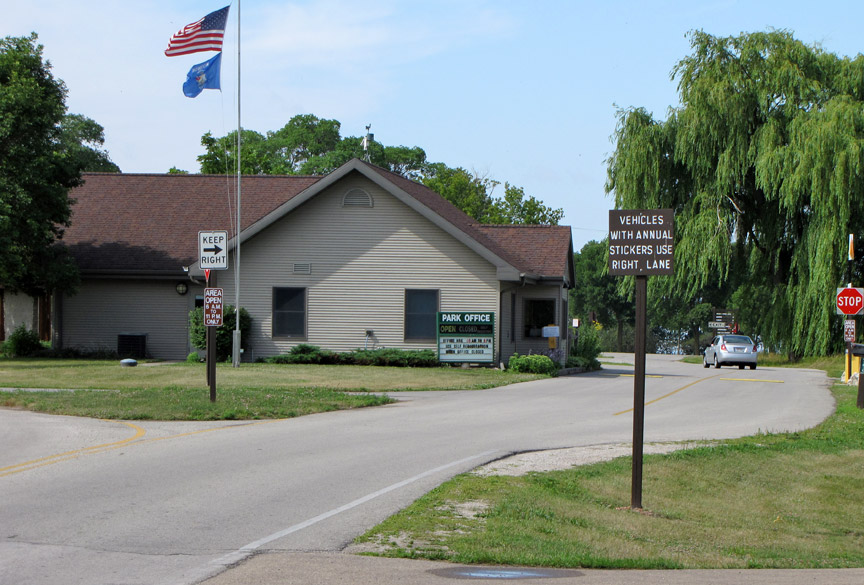 Park entrance and Office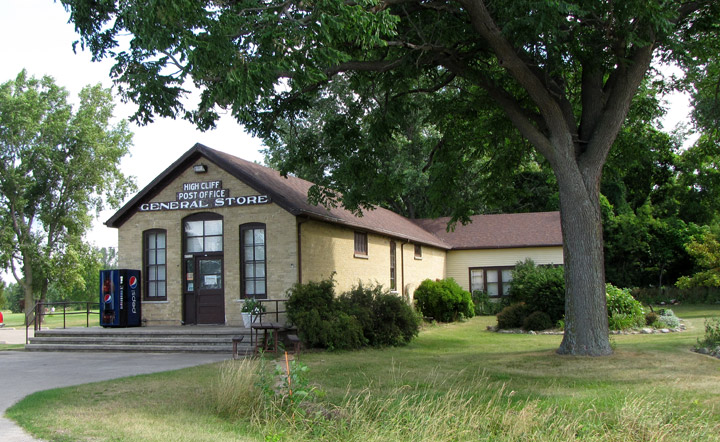 Post Office and General Storetore
now the Museum
---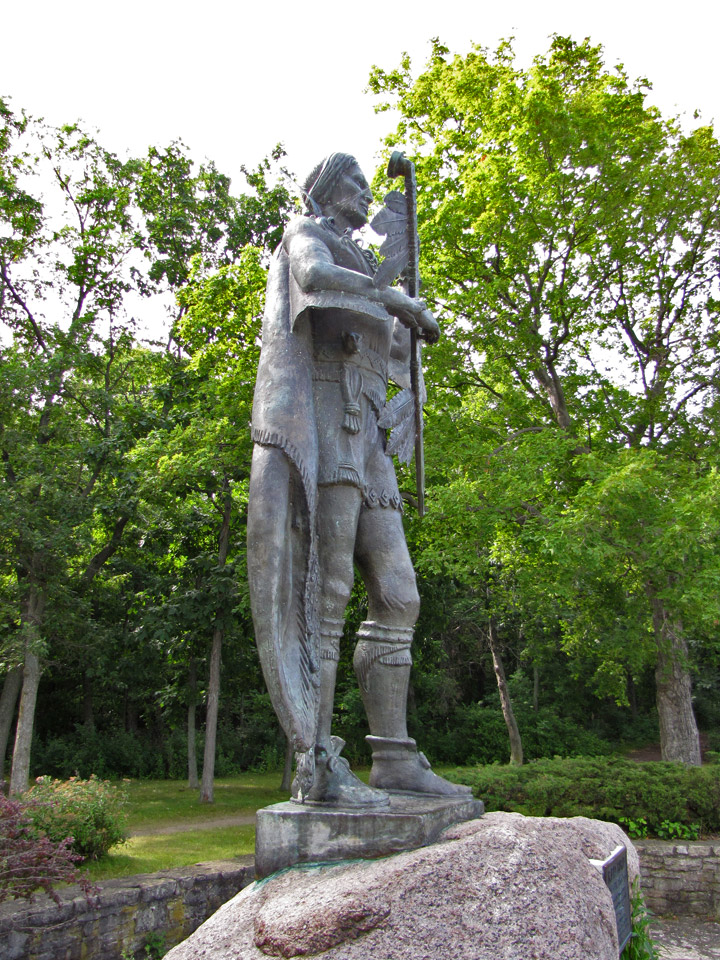 Chief Red Bird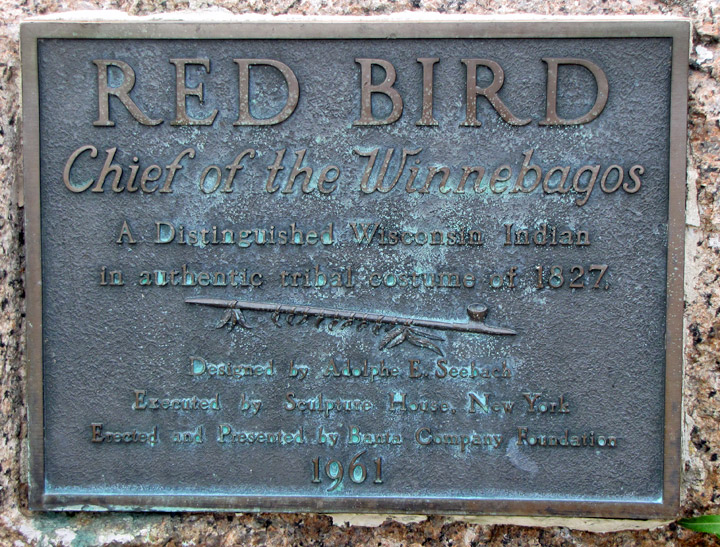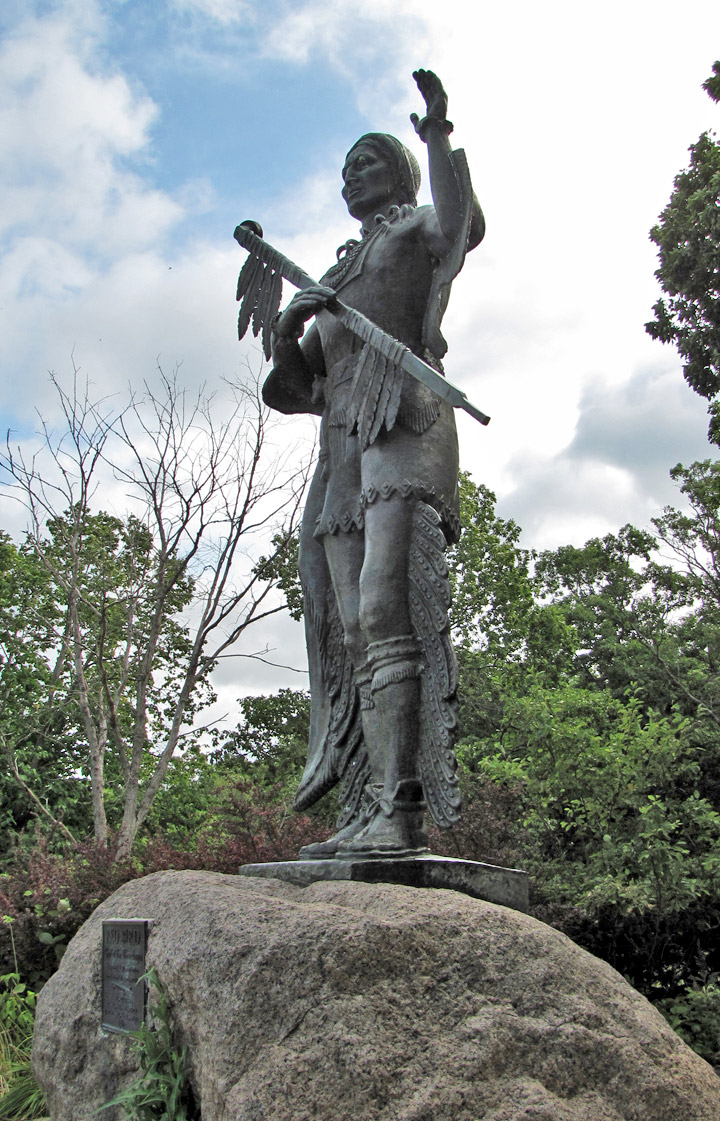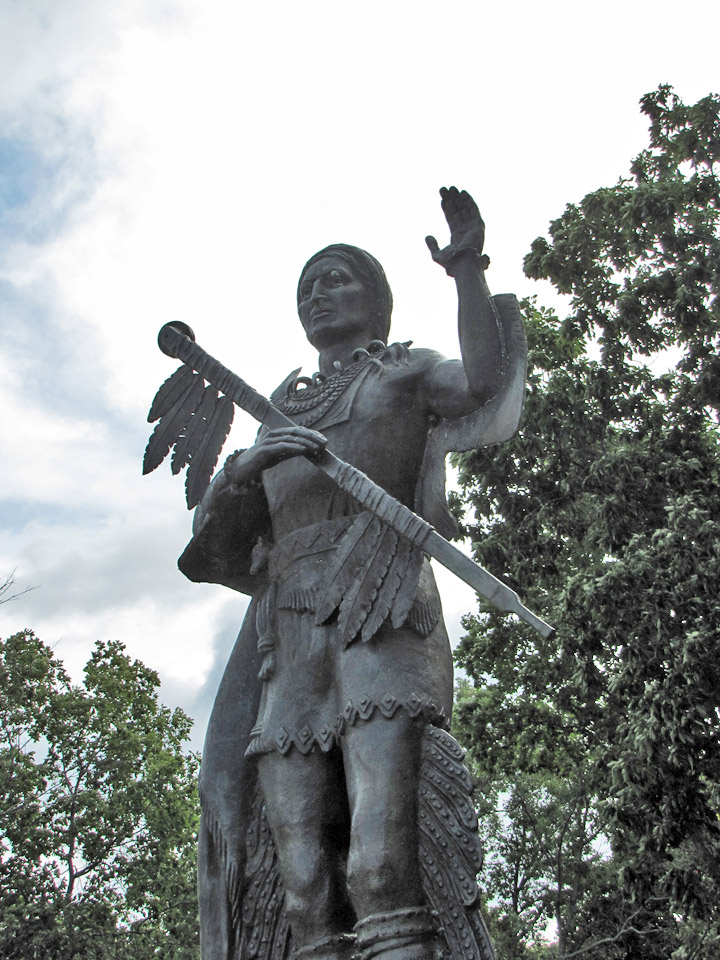 ---
---