Sheboygan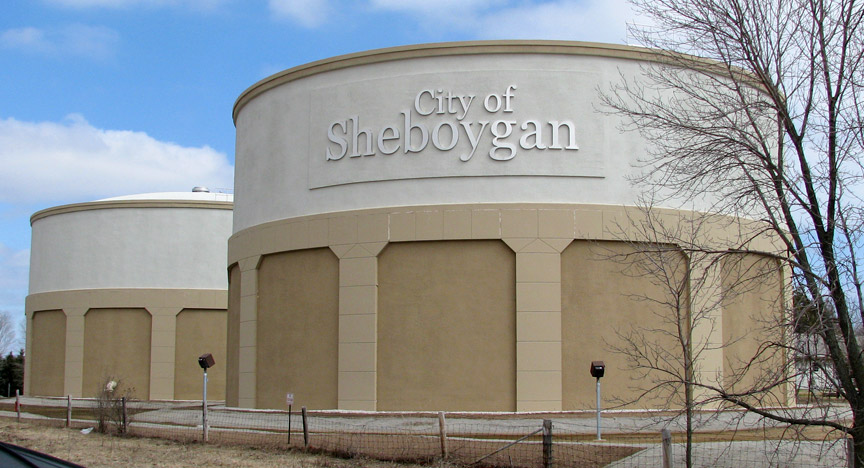 City of Sheboygan
Legend on the name SheBoyGan
After having two male children, the Chiefs wife, who has just again delivered, has to explain to the
Chief, who wanted a girl child, "She Boy Again"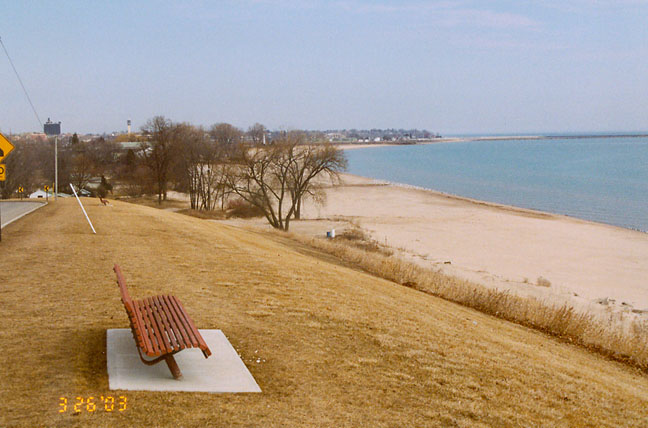 along Lake Michigan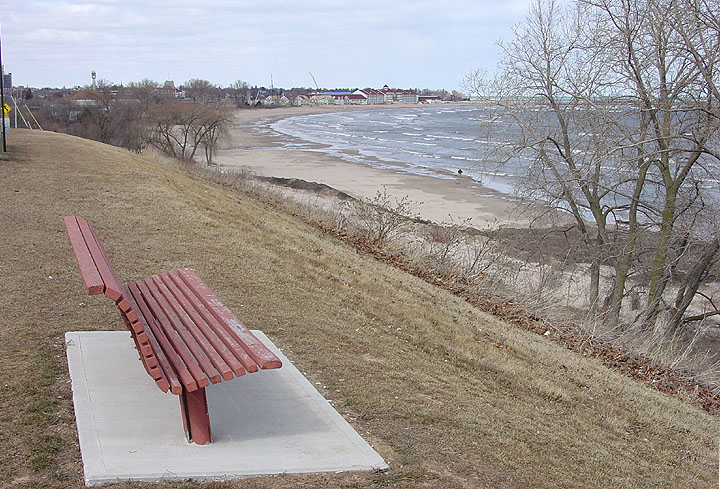 showing the new constriction at Blue Harbor (March 2004)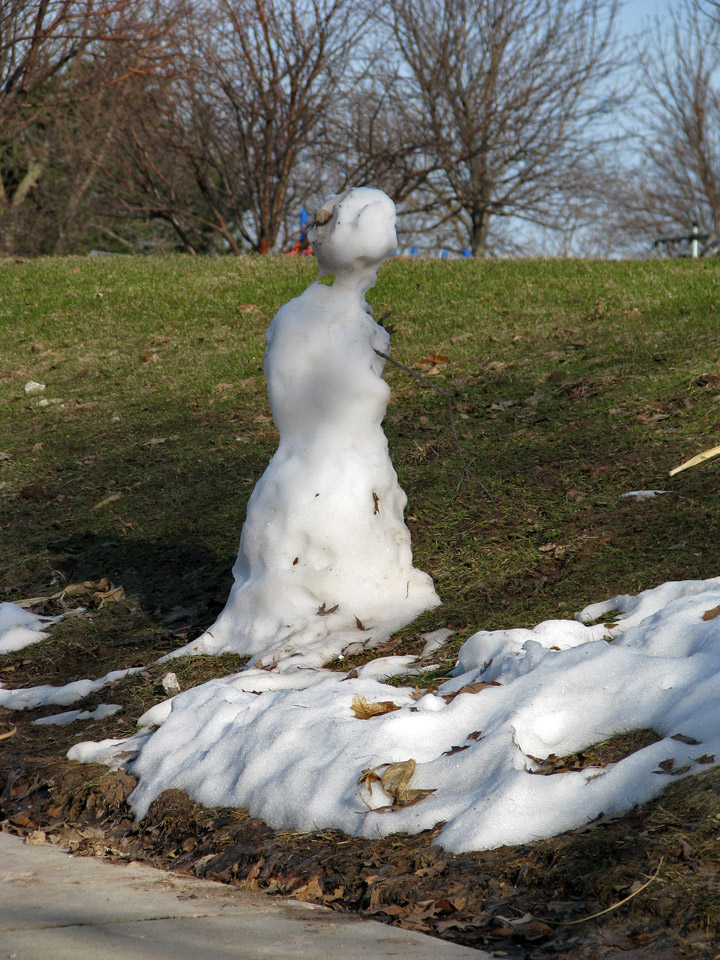 April 2007
Sheboygan, city, seat of Sheboygan County, eastern Wisconsin, a port on Lake Michigan, at the mouth of the Sheboygan River, in a dairy-farming area; incorporated as a city 1853. Among the products manufactured here are plumbing equipment, stainless steel products, and cheese. Located in the city are Lakeland College (1862), ancient Native American mounds, and an old stagecoach inn (1850).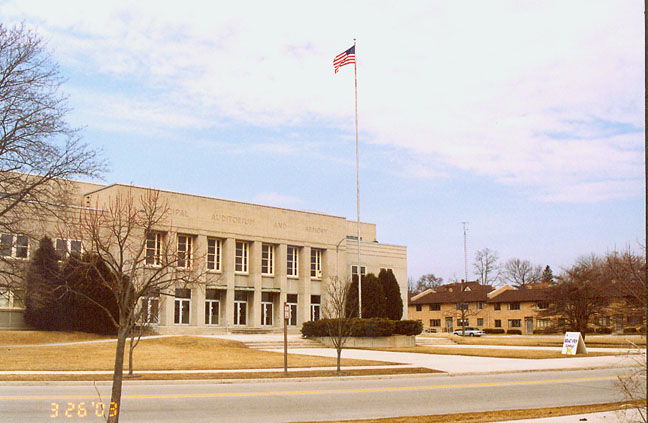 the city Armory
(sandwich board is advertising a Brat Fry)
Photos of Animals in the Circus at the Armory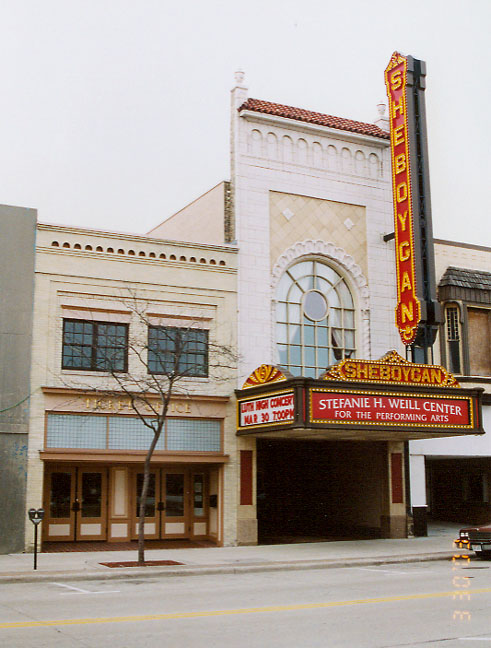 city's arts center
(formerly the Sheboygan cinema)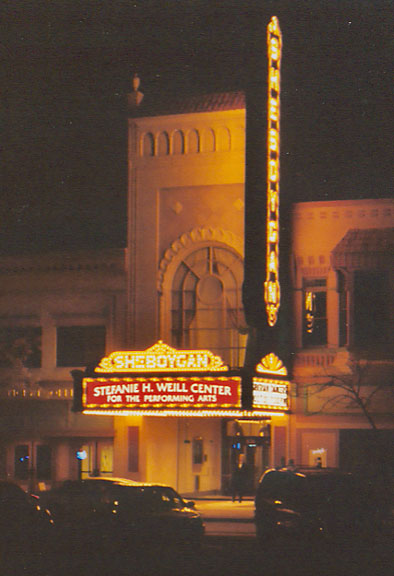 at night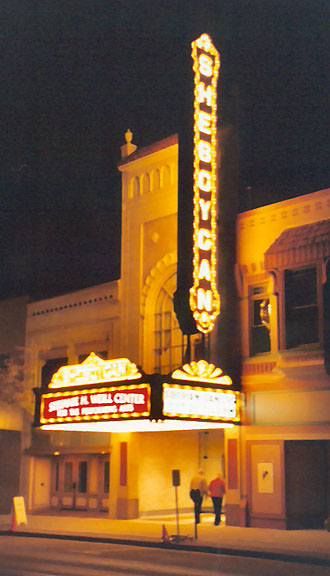 come in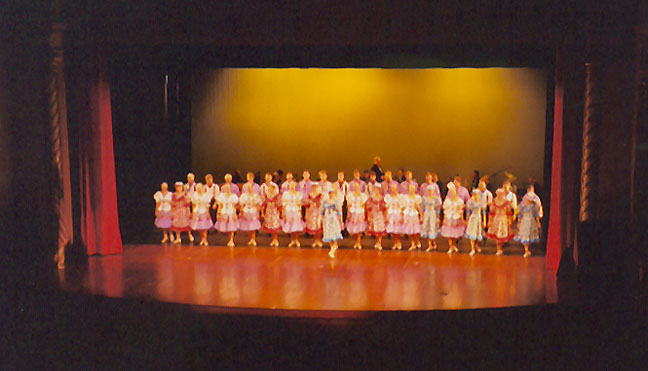 see the Siberian dancers
The city's arts center is home to a symphony orchestra. Sheboygan was settled in 1818 and grew as a lake port. It was reached by railroad in 1872. The name of the city is derived from a Native American expression probably meaning "great noise underground," referring to rapids on the river. Population 48,085 (1980); 49,676 (1990); 49,377 (1998 estimate).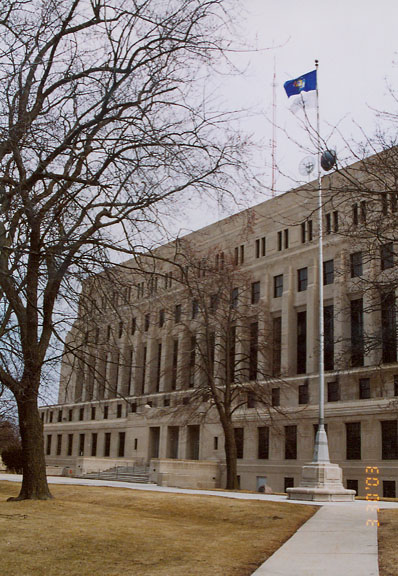 the county courthouse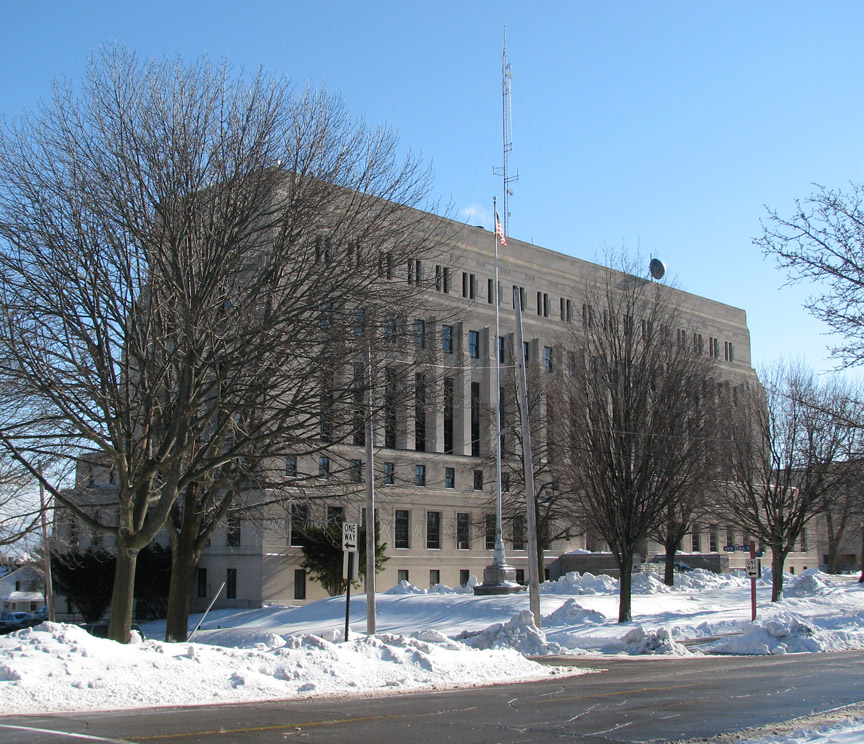 Winter 2007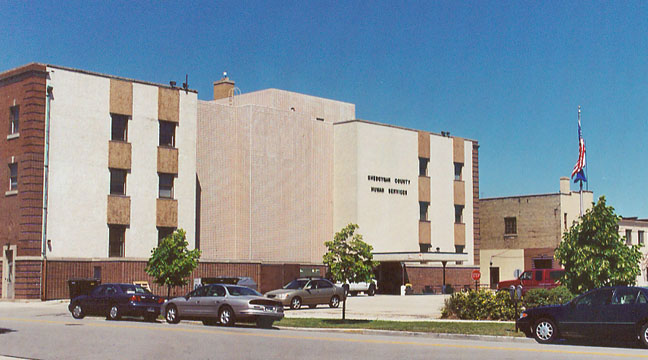 Sheboygan County Human services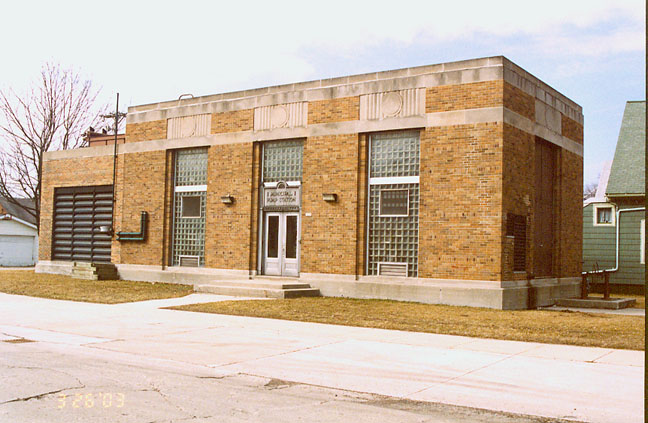 a pumping station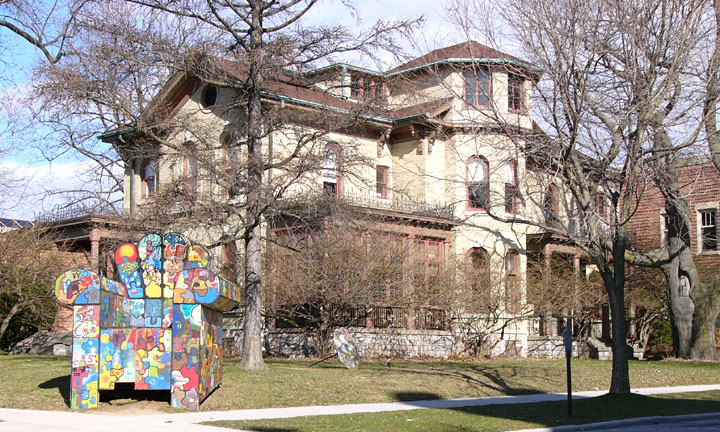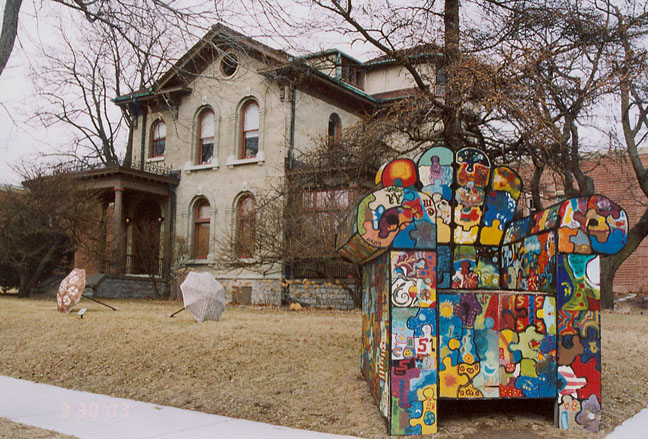 home of John Michael Kohler
(now part of the John Michael Kohler Art Center)
the chair is one of their recent projects
"decorative chairs for the chair city"
Wisconsin Primitive Art exhibit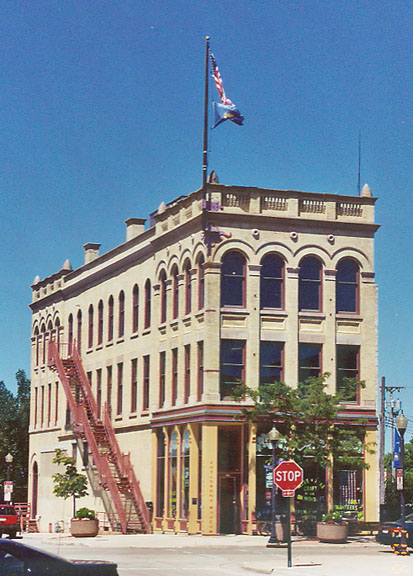 Children's Museum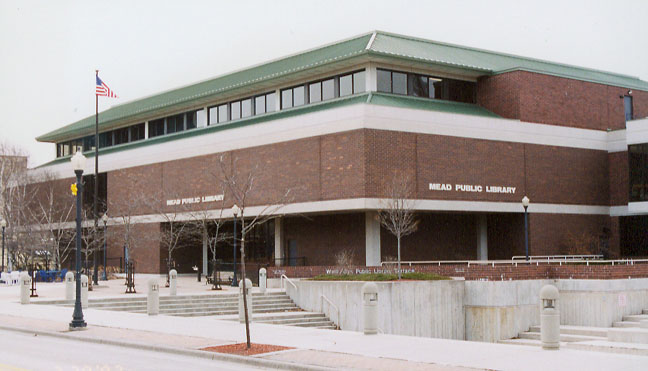 the library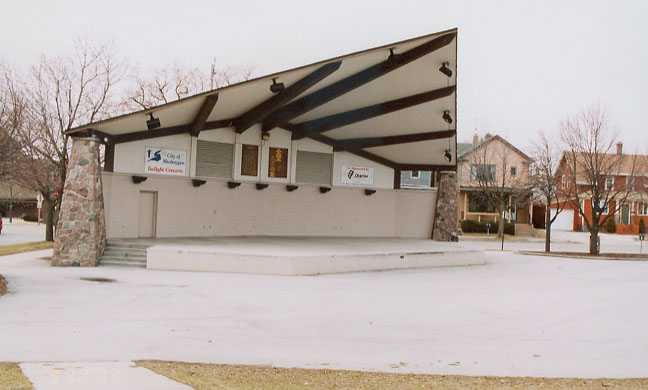 the band shell in Fountain Park
Photos of the Produce Market in Fountain Park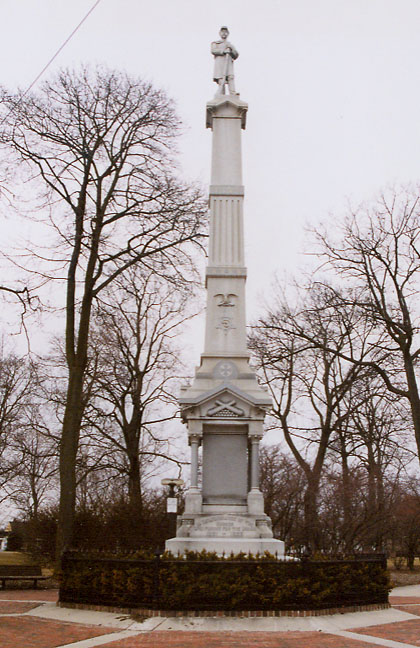 monument to the Civil War soldiers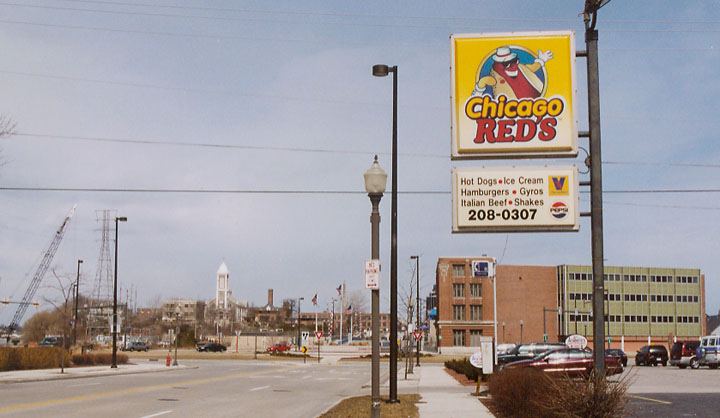 Southern skyline
(the new traffic round about, with the Reiss Coal Company building on the right,
and St. Cyril and Methodius catholic church on the left)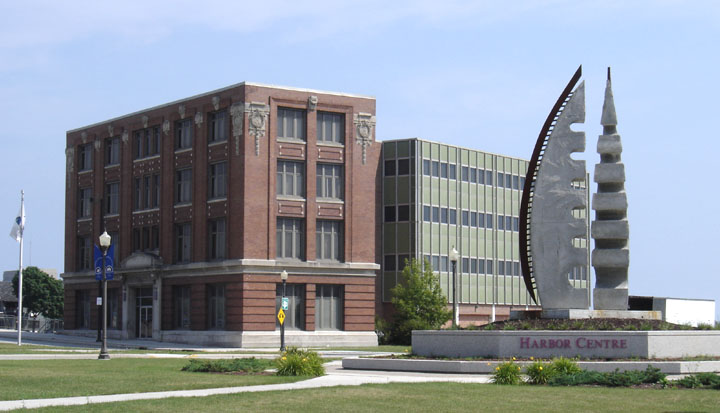 the Reiss Coal building
after the Harbor Centre sculpture was placed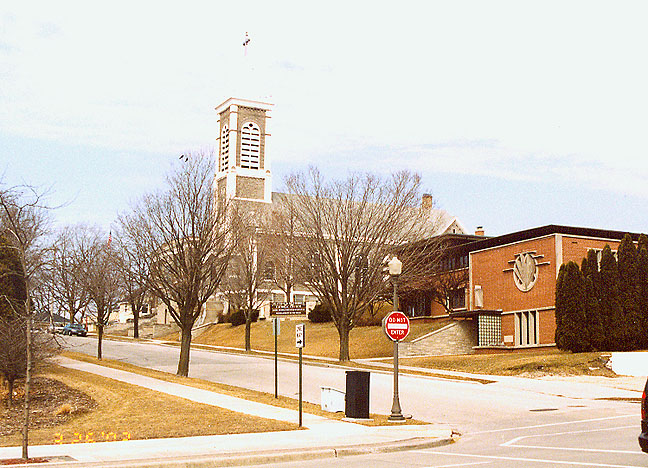 St. Cyril and Methodius catholic church
(the church of the city's Slovenian community)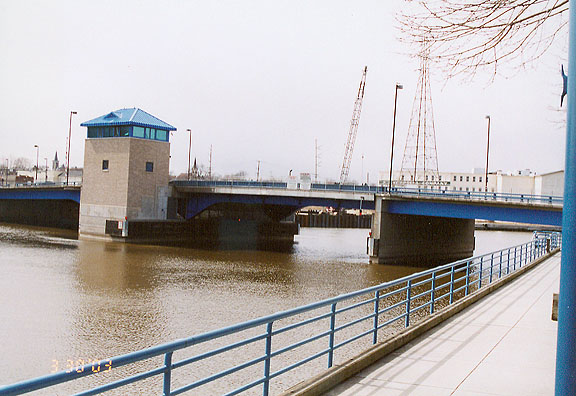 the draw bridge over the Sheboygan river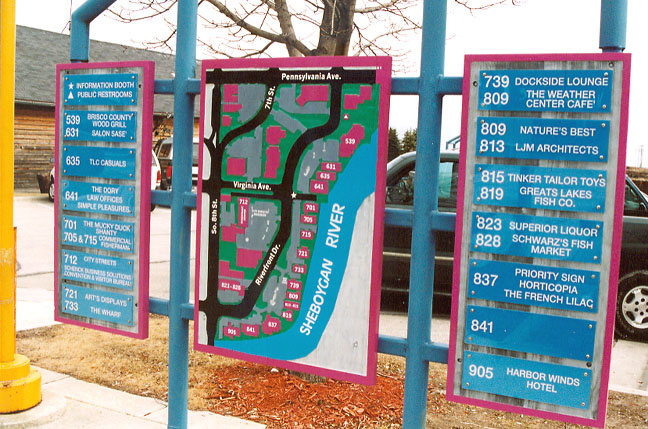 the "Fish Shanty" shops along the Sheboygan river
More Photos of the Fish Shantys
quick delivery of your morning coffee supplies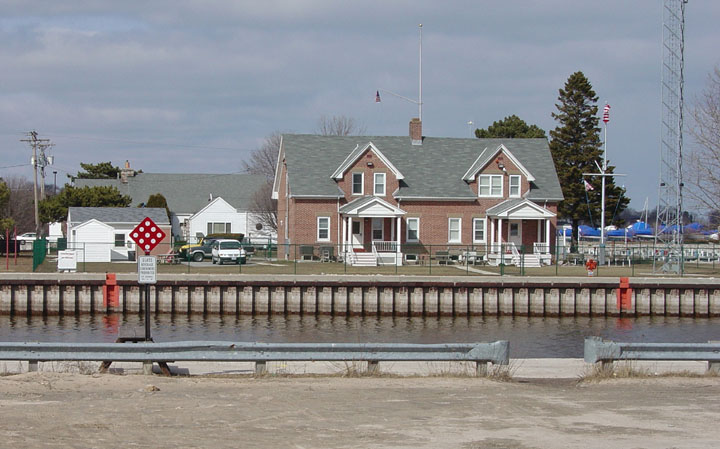 the Coast Guard station on the Sheboygan river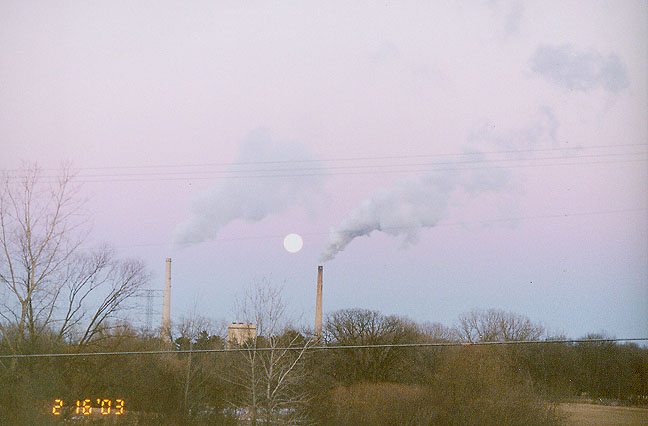 the moon rising between the stacks of the power plant on the South of the city

Photos of other Sheboygan buildings and landmarks
Hoenigsberg House Prange House Donohue House
My Favorite Restaurants in Sheboygan
Jeeps and Airplanes at the Sheboygan County Airport
My Photos of Sheboygan on my older Homepage site
Link to Art in Sheboygan Wisconsin