Elkhart Lake, Wisconsin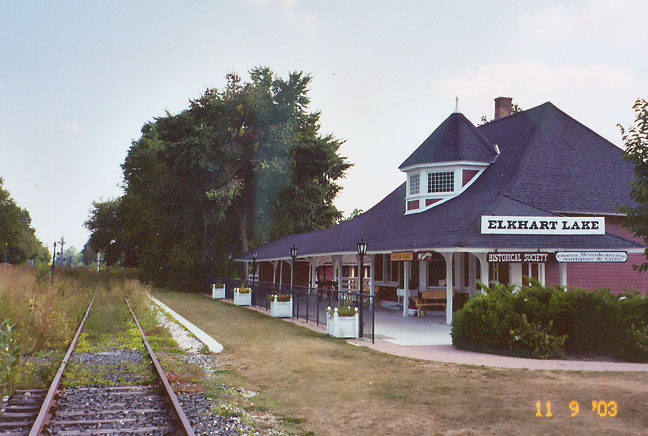 railroad station
Elkhart Lake is a special place, where wonderful memories are made each year. Visitors first "discovered" Elkhart Lake in the mid-1800s, when the railroad provided easy access to this remote lakeside community. Local businessmen began building guest cottages and then resort hotels as visitors from Milwaukee, Chicago, St. Louis and the southern states, plus Green Bay and Menasha, began arriving. By 1872, Elkhart Lake had gained a national reputation as a summer destination for city-weary visitors. This same year, the village was platted, and streets were laid out and named.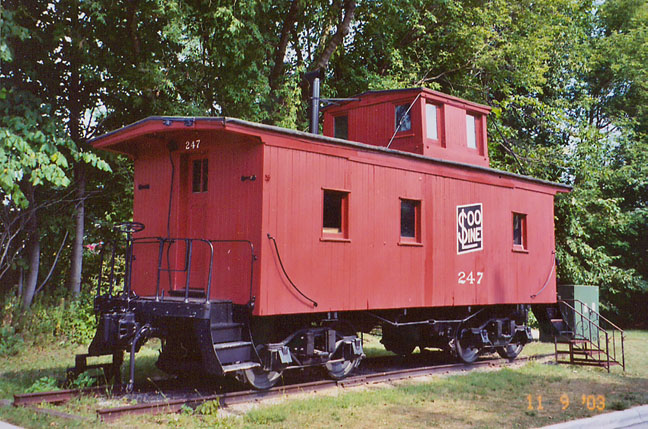 a retired caboose
In 1968, the railroad closed the depot, but one year later the newly formed Historical Society bought the building and turned it into a village museum, now a national landmark. Today the Depot Museum also serves as a visual reminder of Elkhart Lake's long legacy as a vacation destination – a legacy that thrives today.
Lake Street Cafe
Serving California bistro-style fare complimented by a wide variety of specialty beers and wines by the glass.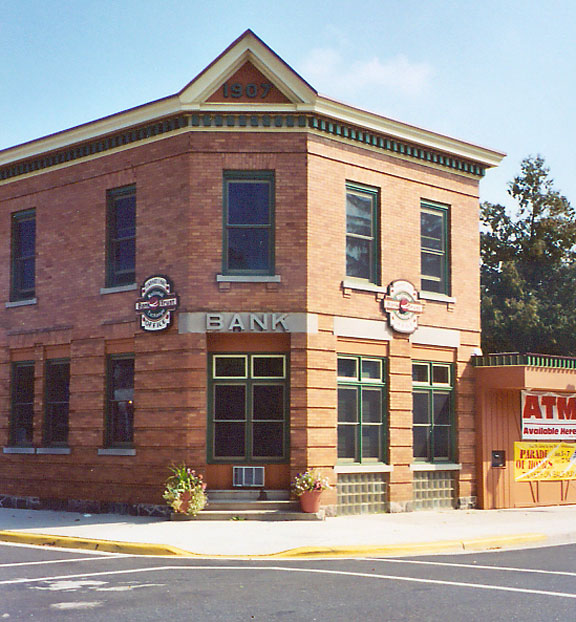 bank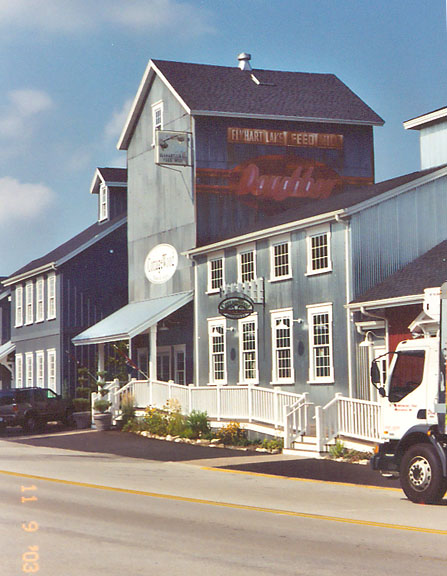 old feed mill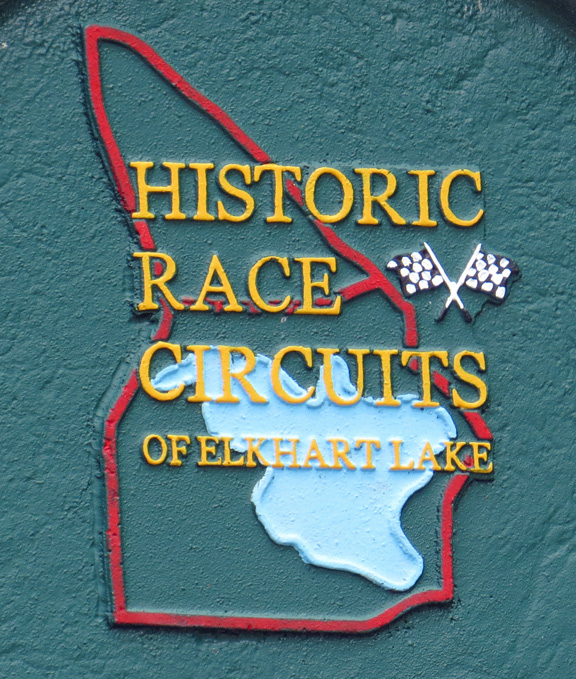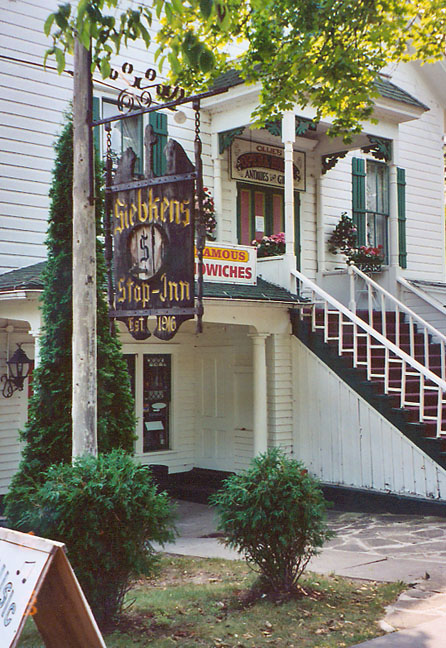 Siebkens Resort, a fourth generation, family-run business, is comprised of three buildings: the three-story 1882 Elm Park Hotel, 1891 Lake View House, and the 1916 Lake Cottage.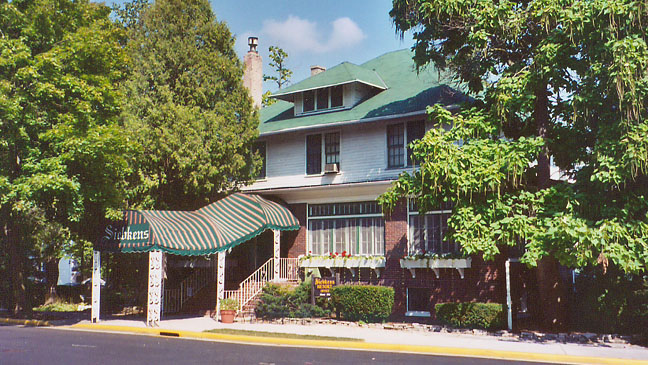 Purchased in 1916 by the present owner's great grandparents, Siebkens Resort is a family-owned, turn-of-the-century resort, nestled in the quaint village of Elkhart Lake, Wisconsin.
More Photos of Siebkens Resort (2016)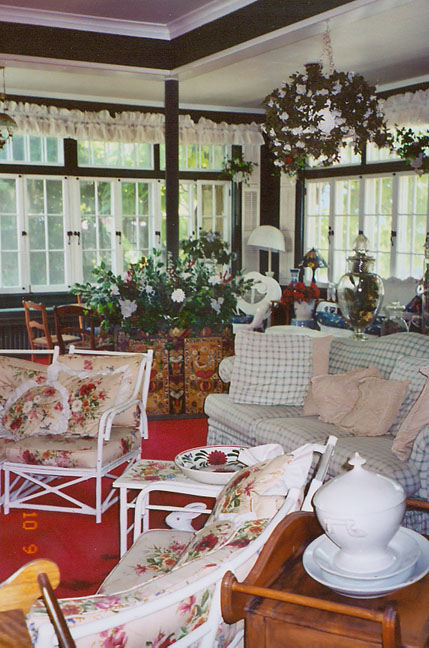 its parlor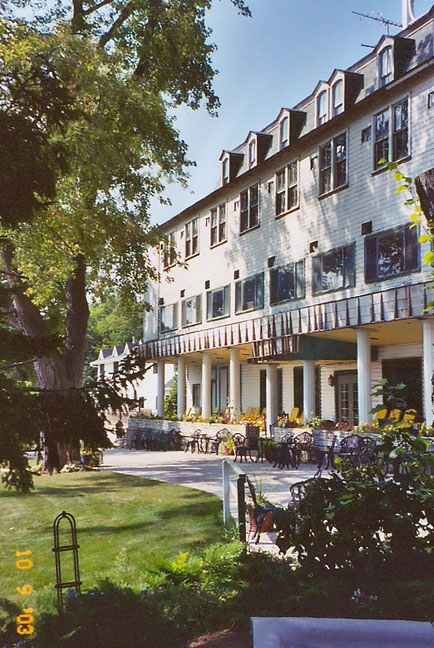 The Lake View Resort, built in 1872, is known today as Victorian Village Resort
and is undergoing historic renovation and modernization.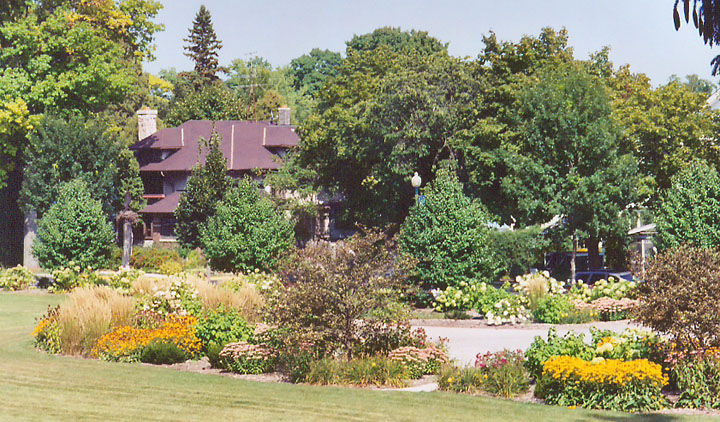 Beautiful lawns, and tall trees welcome a visitor.

The original Osthoff Resort, built in 1885 by Otto Osthoff, was sold decades later and turned into a theater arts camp. The current AAA Four Diamond Osthoff Resort was built in 1996 on the original site.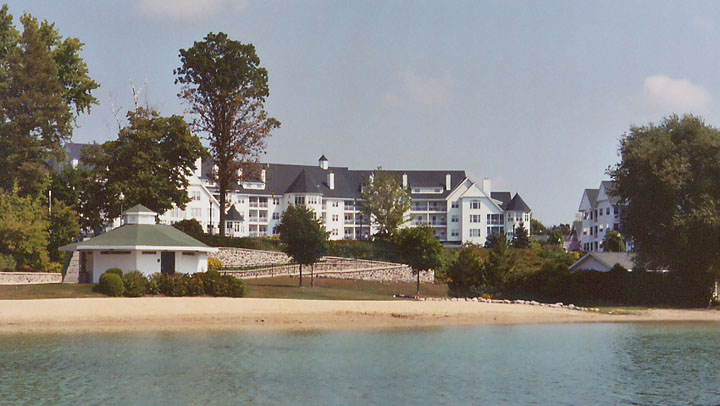 lake beach of the Osthoff Resort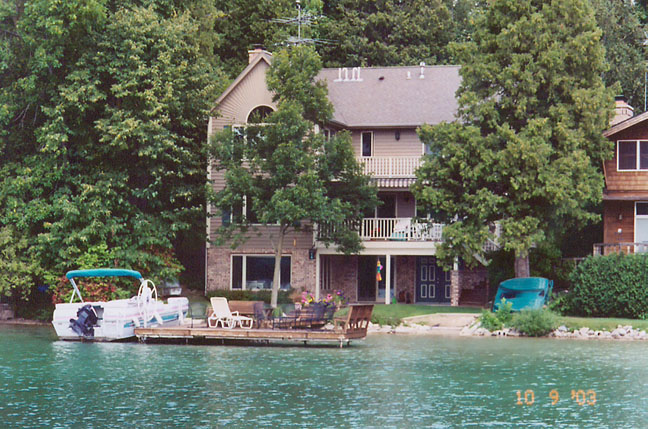 cottage on the lake
At 118 feet deep and 286 acres, Elkhart lake is called home by a wide variety of fish species. Musky, walleye, northern pike, largemouth and smallmouth bass, yellow perch, bluegill, and occasional crappie all inhabit the lake.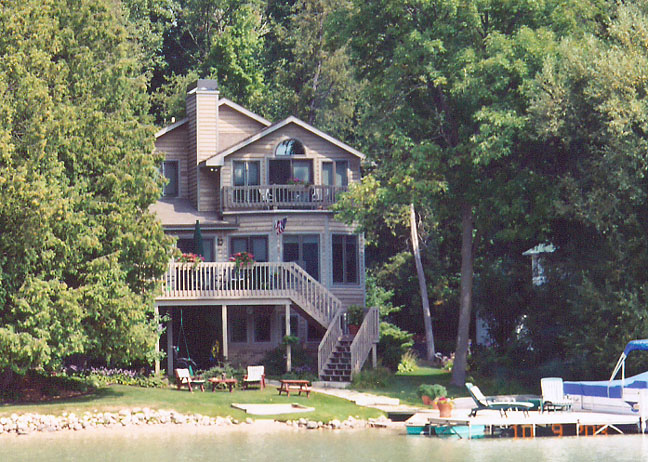 summer cottage
boat house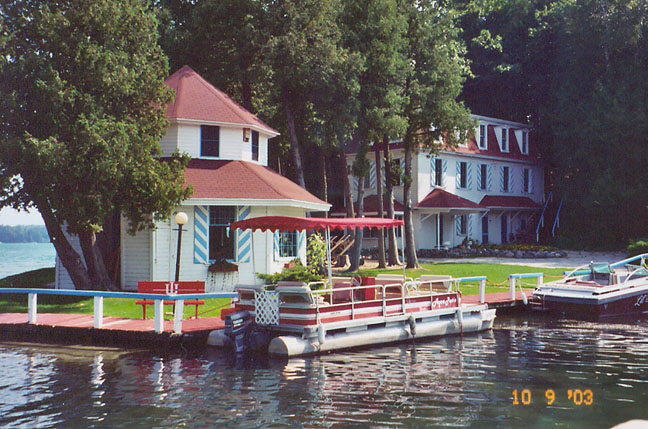 a summer camp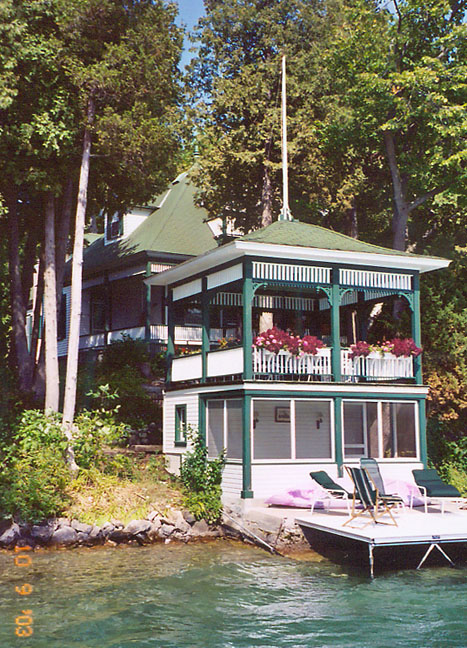 one of the early large estates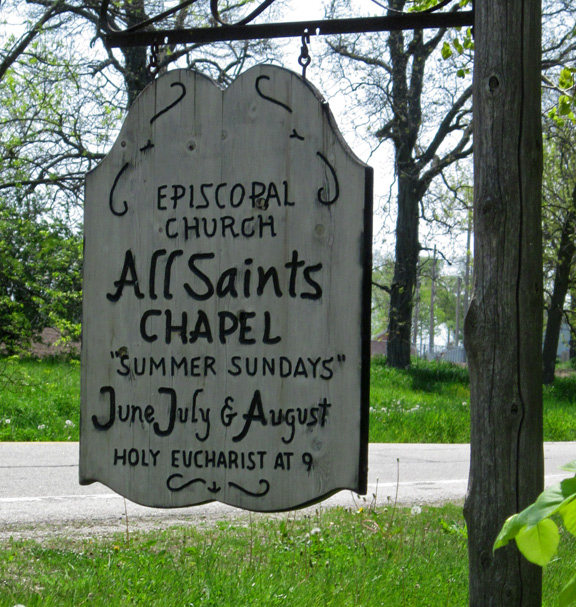 All Saints Chapel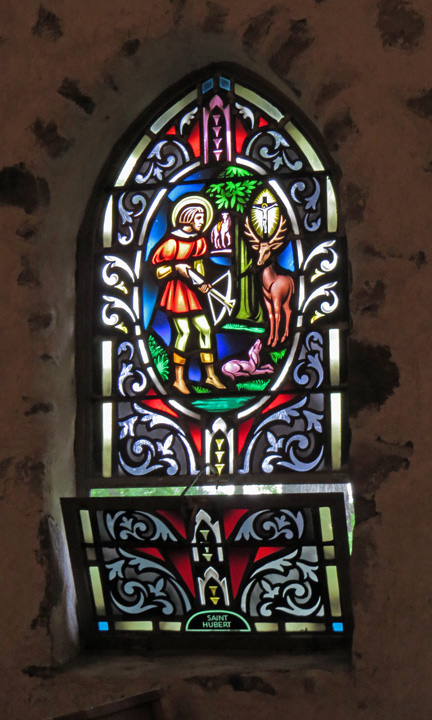 Saint Hubert
patron for Hunters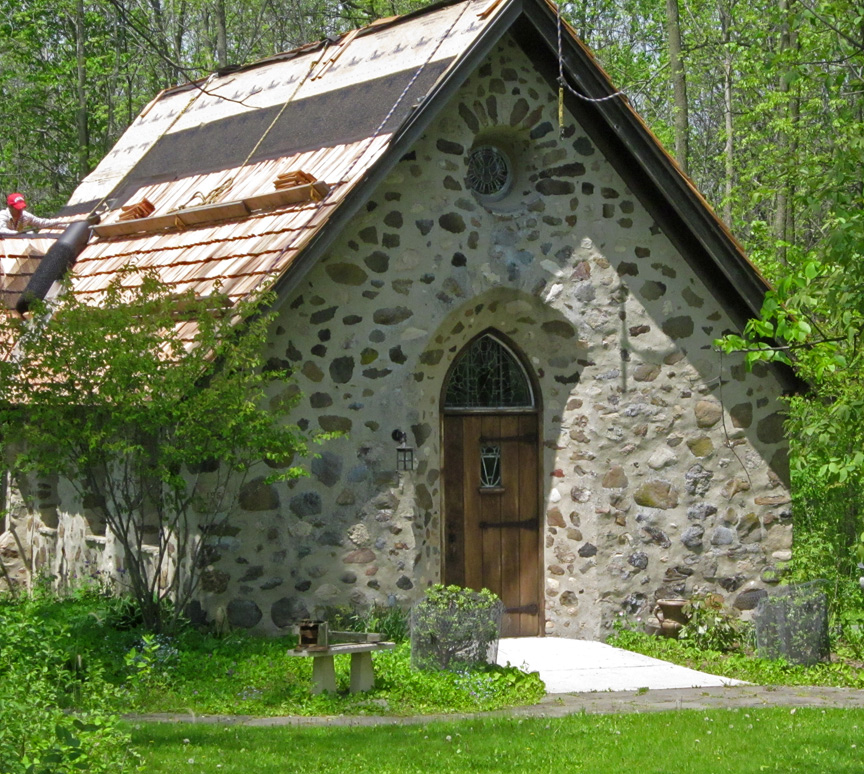 May 2016
New wood shingle roof,
getting ready for Summer Services
More Photos of All Saints Chapel

Old World Christmas Market

More Sheboygan Photos on a Walk About Town
Photos of Sheboygan, Summer 2003
Return to previous Sheboygan page