German Fest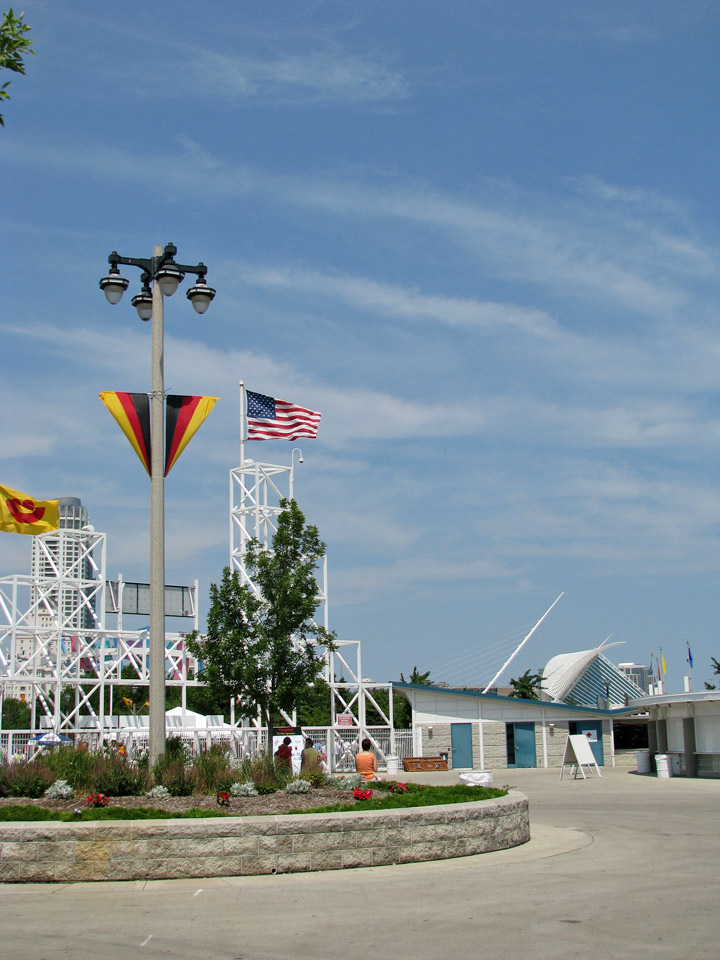 Henry Maier Festival Park
the Calatrava designed Milwaukee Art Museum in the background
German Fest is an ethnic festival in Milwaukee, Wisconsin, at the Henry Maier Festival Park, on the Lake Michigan lakefront. The genesis of German Fest occurred when Mayor Henry Maier challenged the local German-American community during a speech on May 20th, 1980, at the 20th Anniversary of the German-American National Congress Deutsch-Amerikanischer National Kongress (D.A.N.K.) to organize a German festival. Shortly thereafter, Walter Geissler, then President of D.A.N.K., chaired a committee of five members that laid the foundation for the Fest. The charter of German Fest was subsequently written in January, 1981. The first German Fest was held in August, 1981. It is billed as the largest German celebration in North America and currently occurs during the last full weekend in July.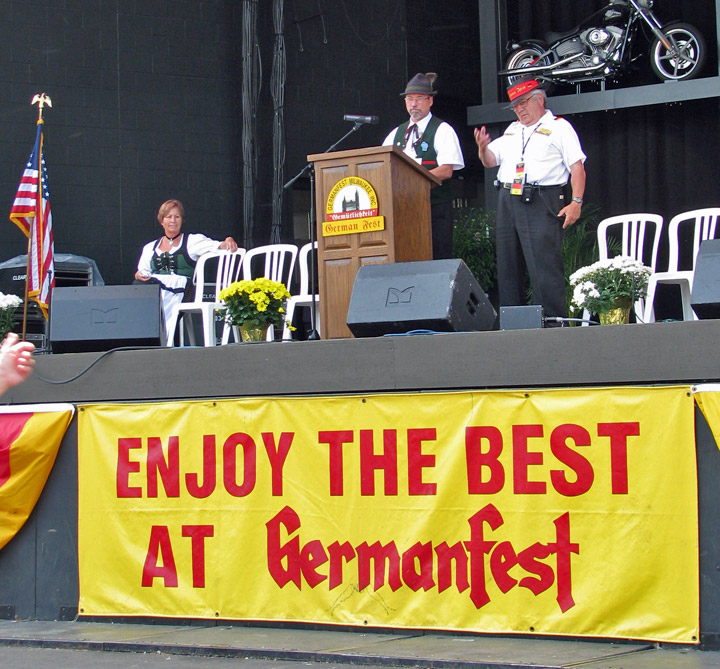 German Fest celebrates the culture of Germany as well as Switzerland, Austria, Liechtenstein, and German-speaking communities around the world. Along with traditional music, many from the Vaterland also make the journey to perform and educate at the festival.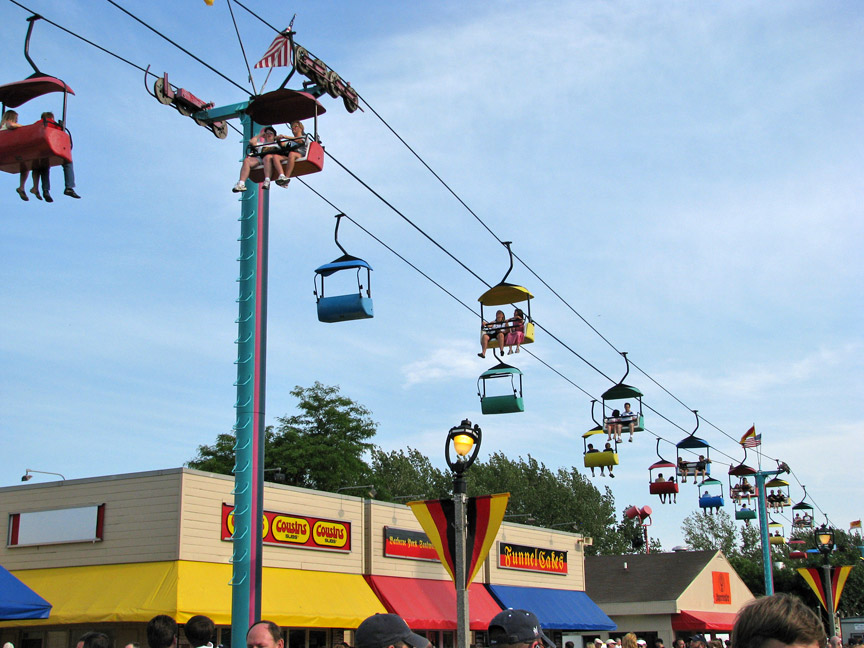 One attraction is the cultural tent, where one can see the various groups, and current provinces that are proud to call themselves "German." They range from Bavarians (Bayern), and Hessians (Hessen), to Austrians (÷sterreich), and groups displaced by WWII whose homelands are now in Poland (Polen) and the former Czechoslovakia and Yugoslavia (Tschechoslowakei & Jugoslawien). This is in relation to former German settled areas and possessions prior to post-war border redrawing.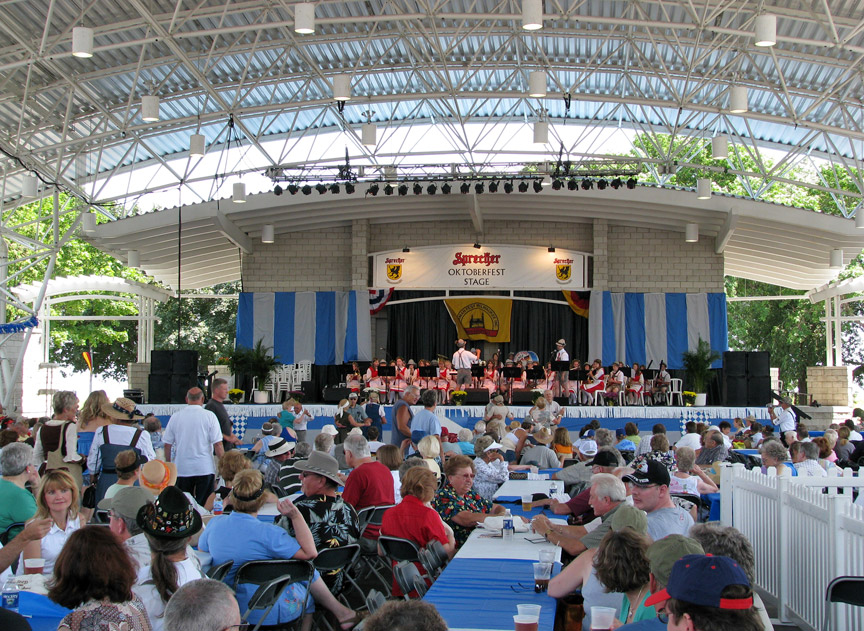 Beer Hall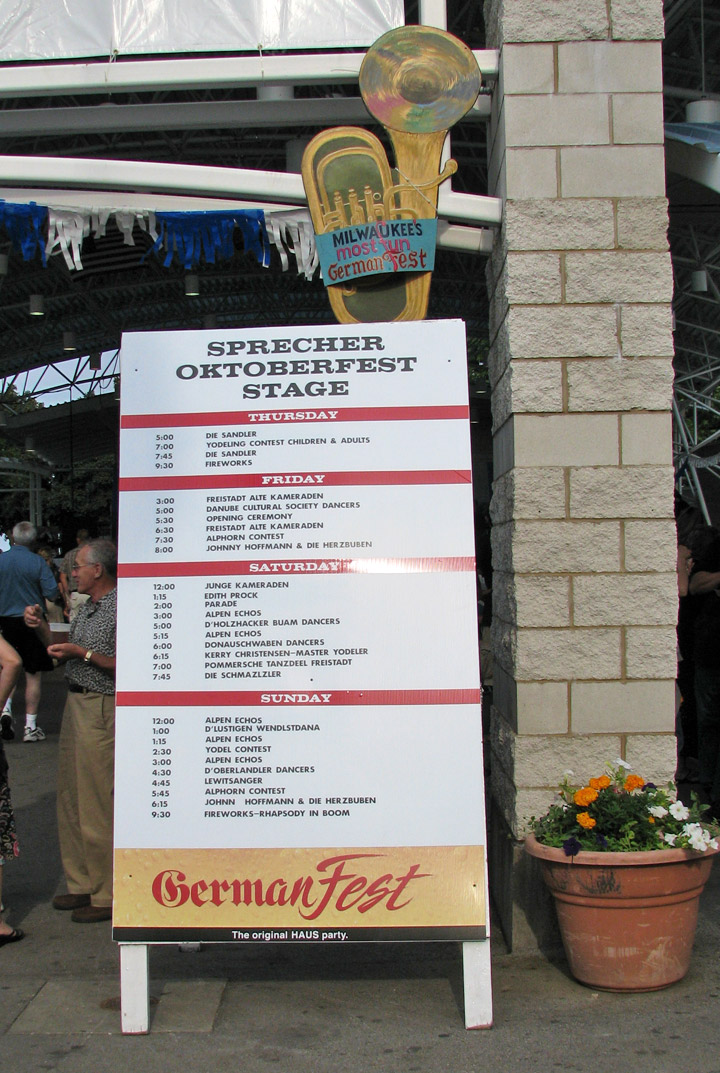 In the center area of the grounds a parade periodically passes by, showcasing the various German-American heritage organizations, local German immersion schools, and others celebrating their German heritage. German cuisine is also featured at German Fest. Many well-known German restaurants and food services in the area are present at the fest, including Maderís, and Bavarian Inn, as well as the biggest sausage maker in Milwaukee, Usingers. Usingers celebrated its 125th anniversary in 2005, in a joint anniversary of German Festís 25th anniversary.
Text from Wikipedia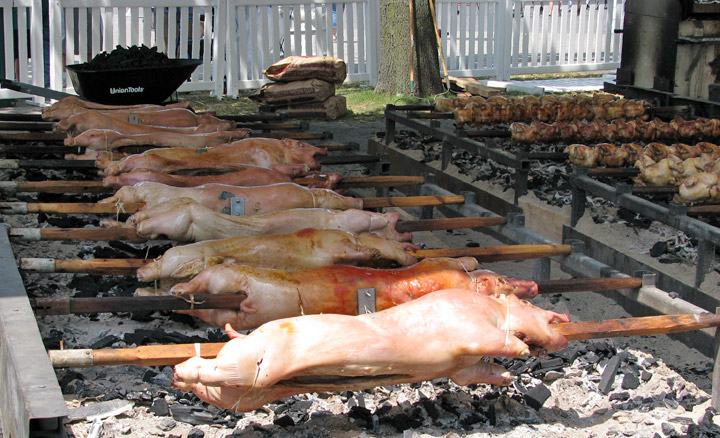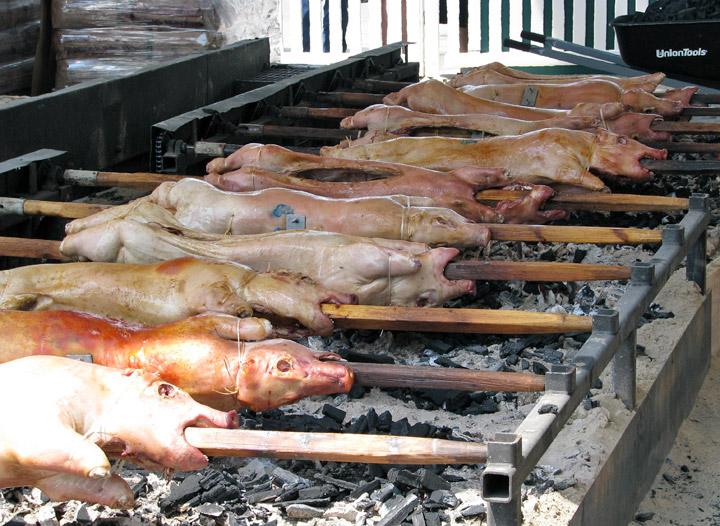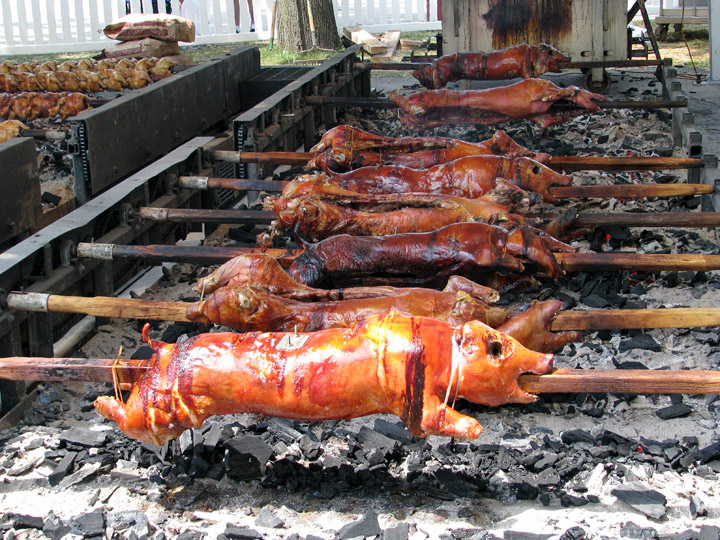 ready for a pork dinner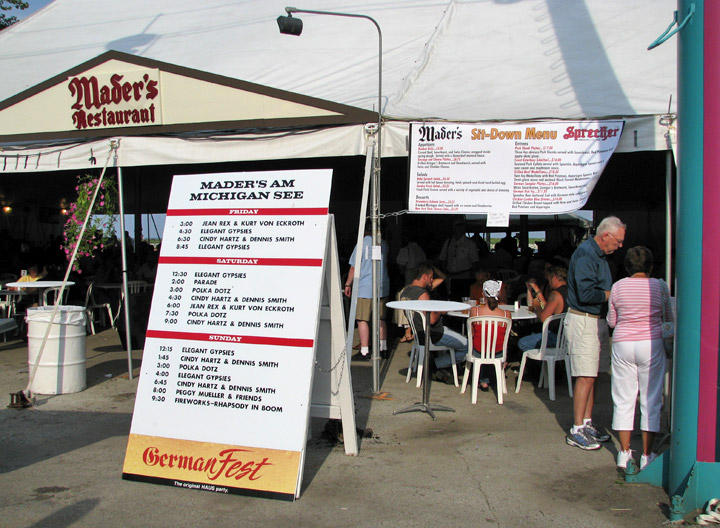 sit down dining at Mader's Restaurant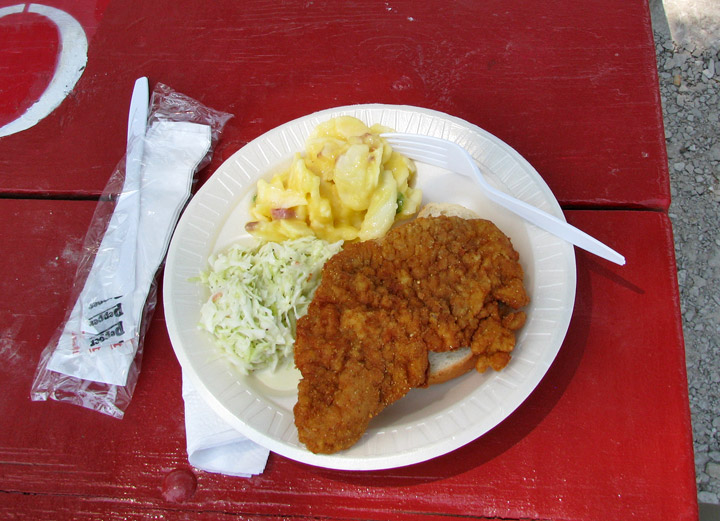 or on the go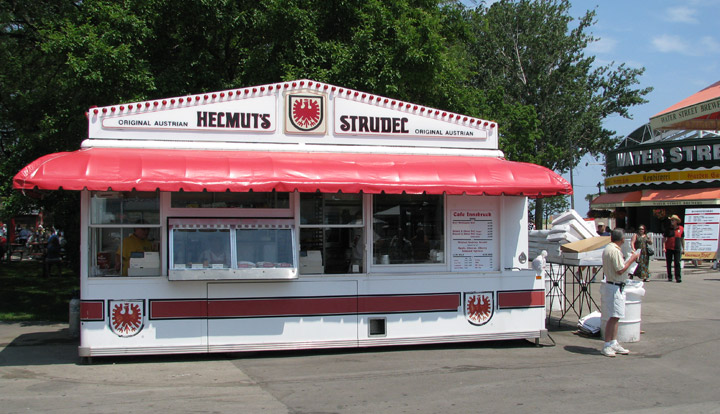 strudel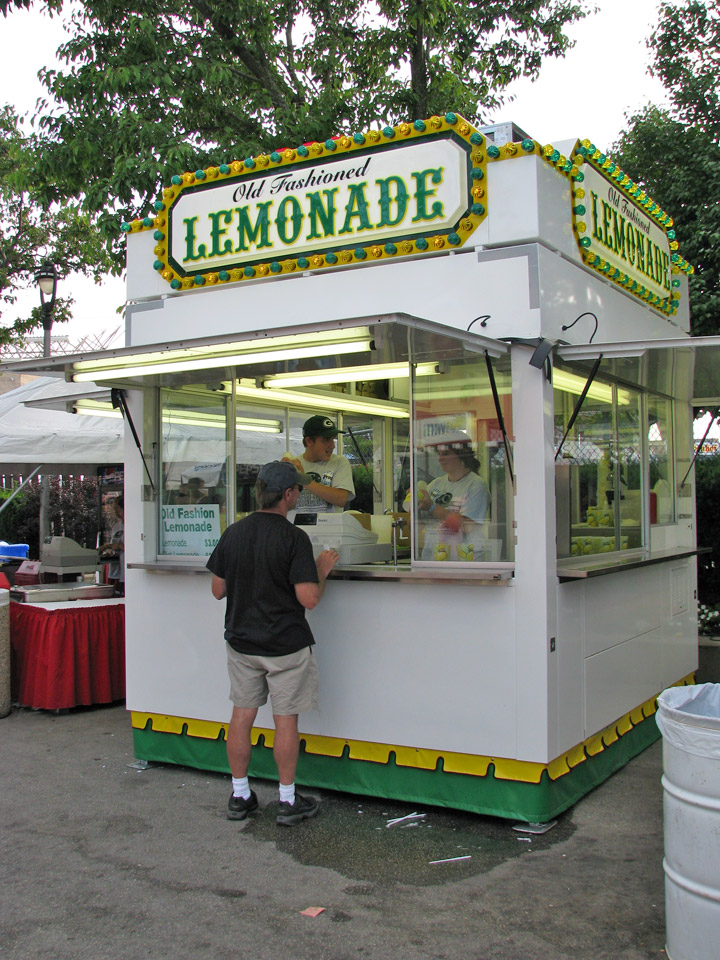 lemonade or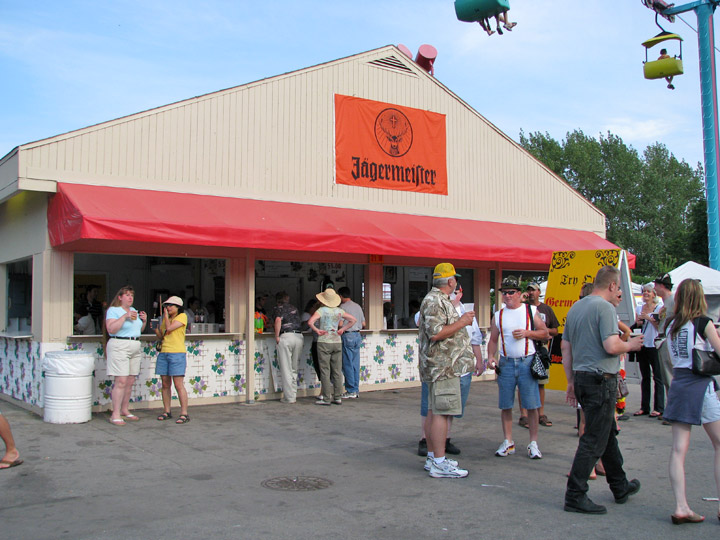 Jagermeister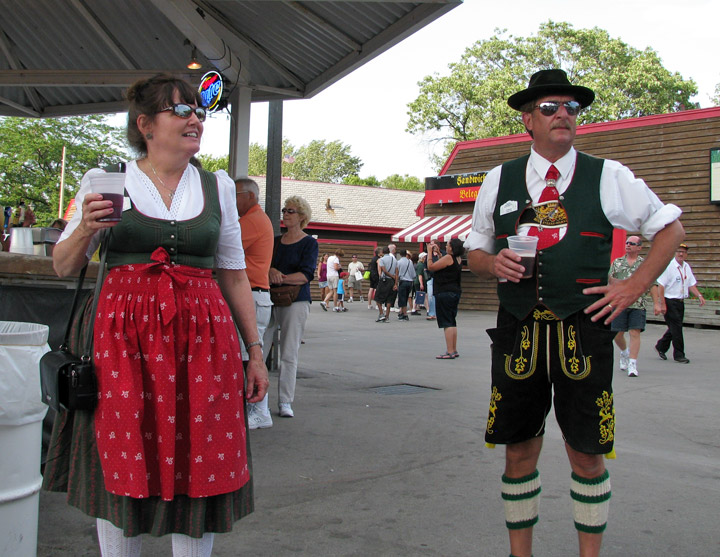 enjoying a Brew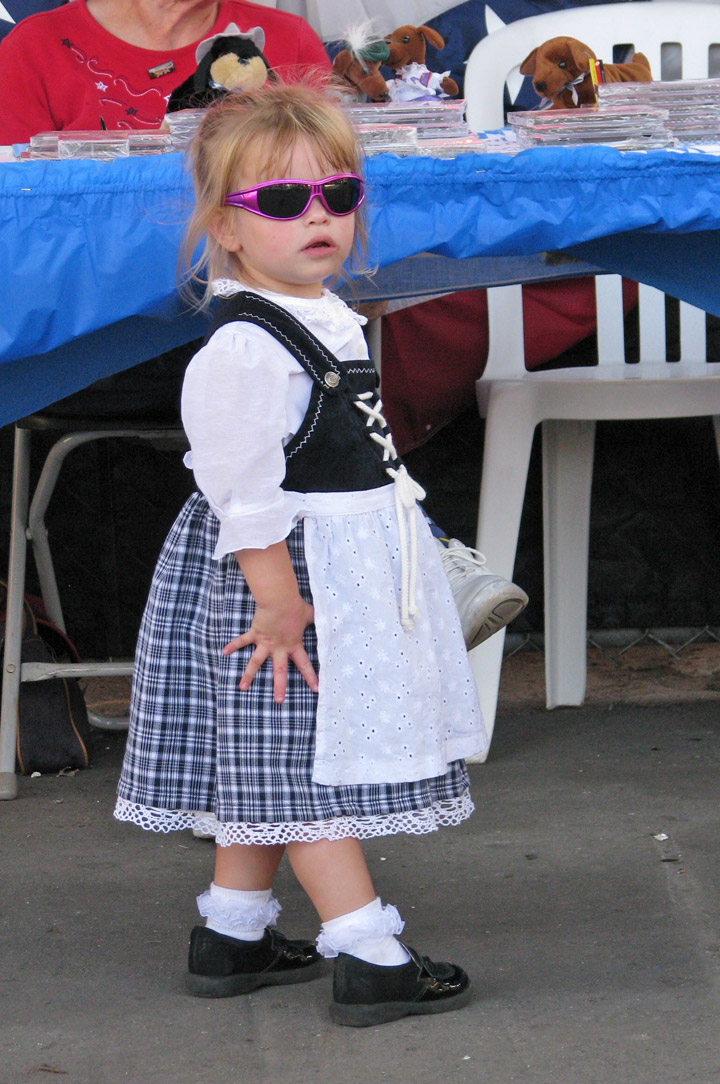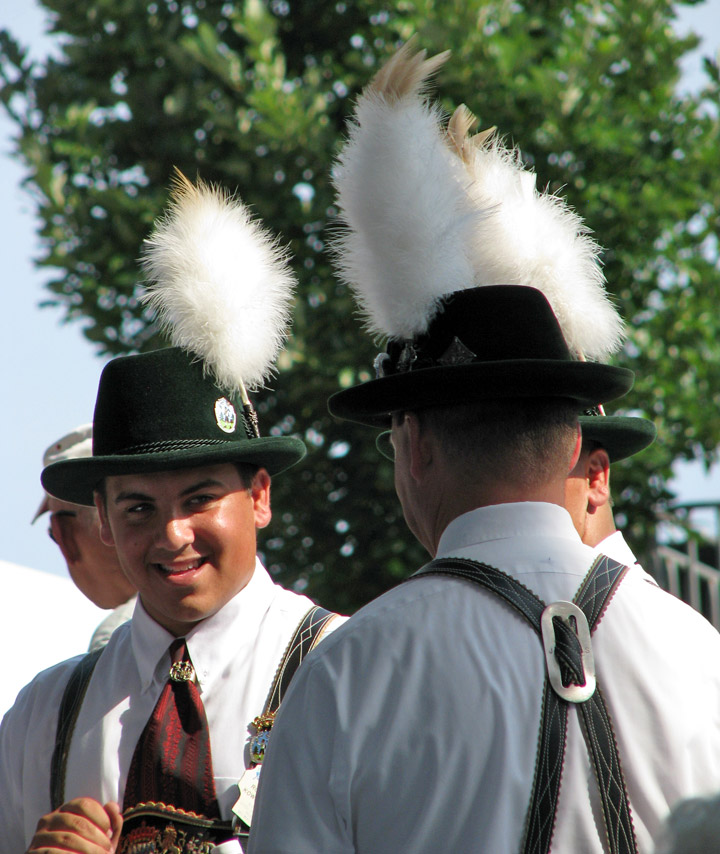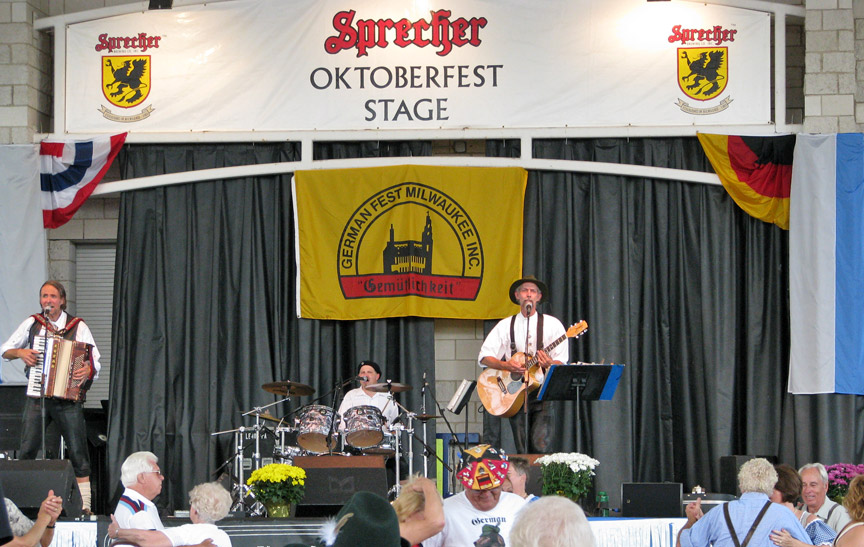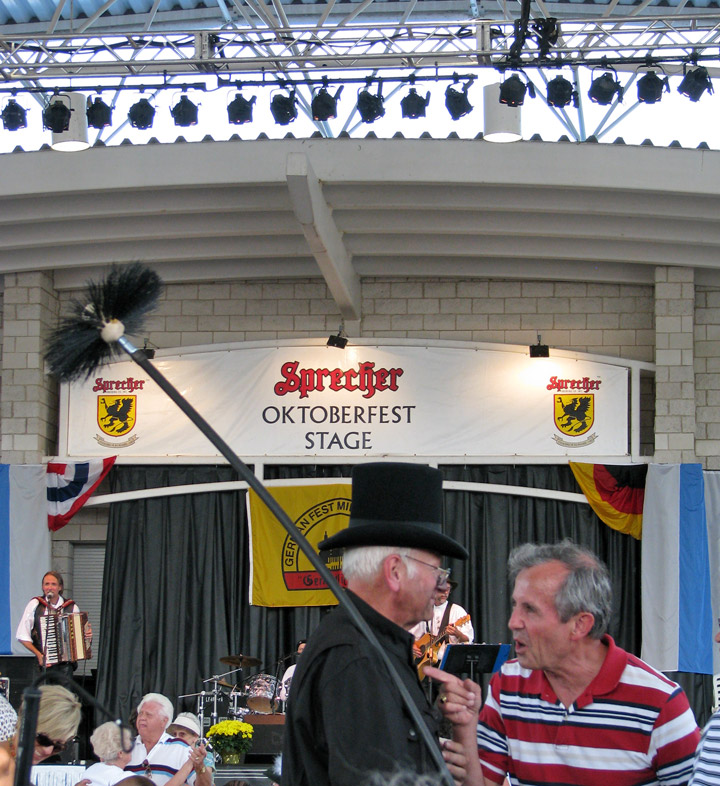 complaining to the chimney sweep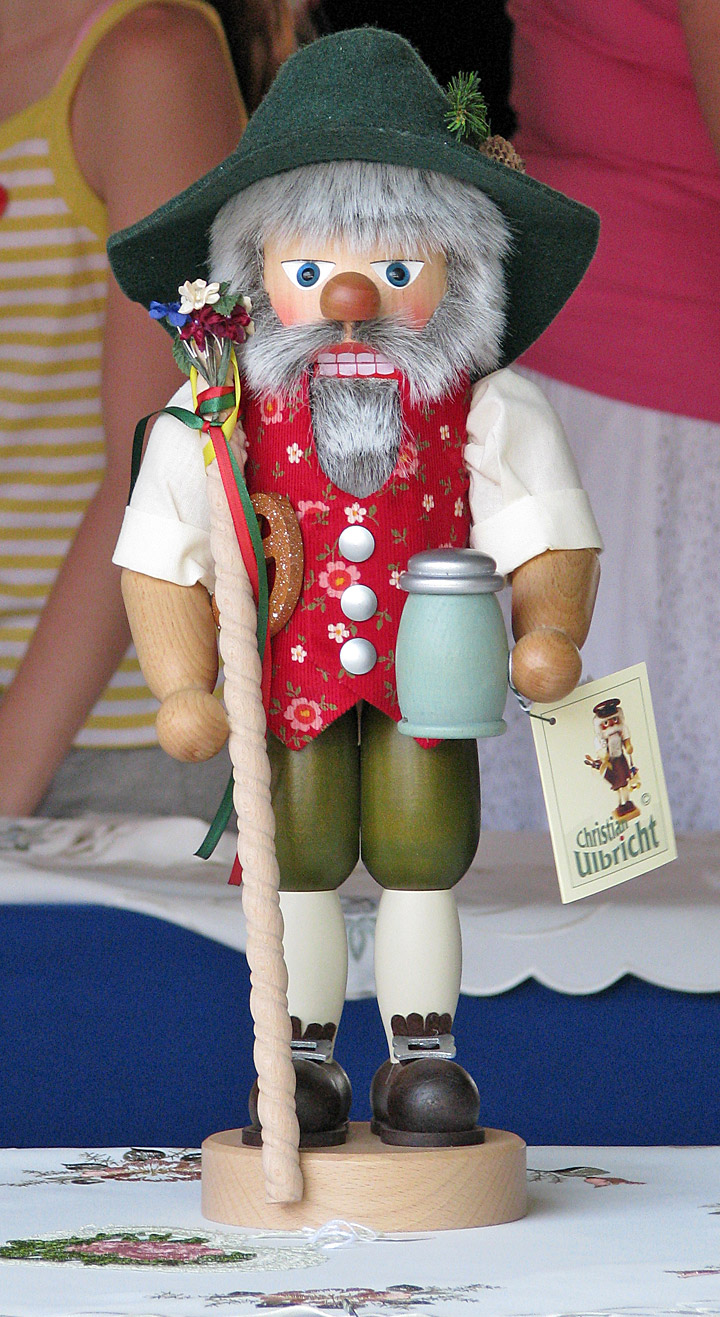 in wood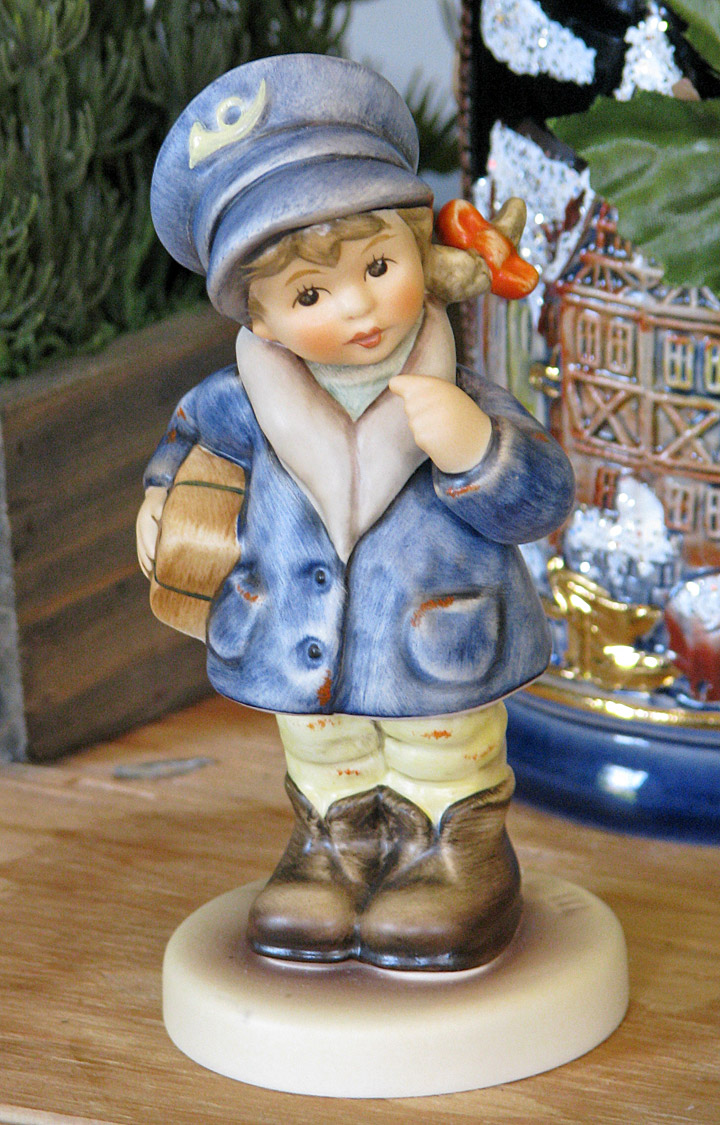 or ceramic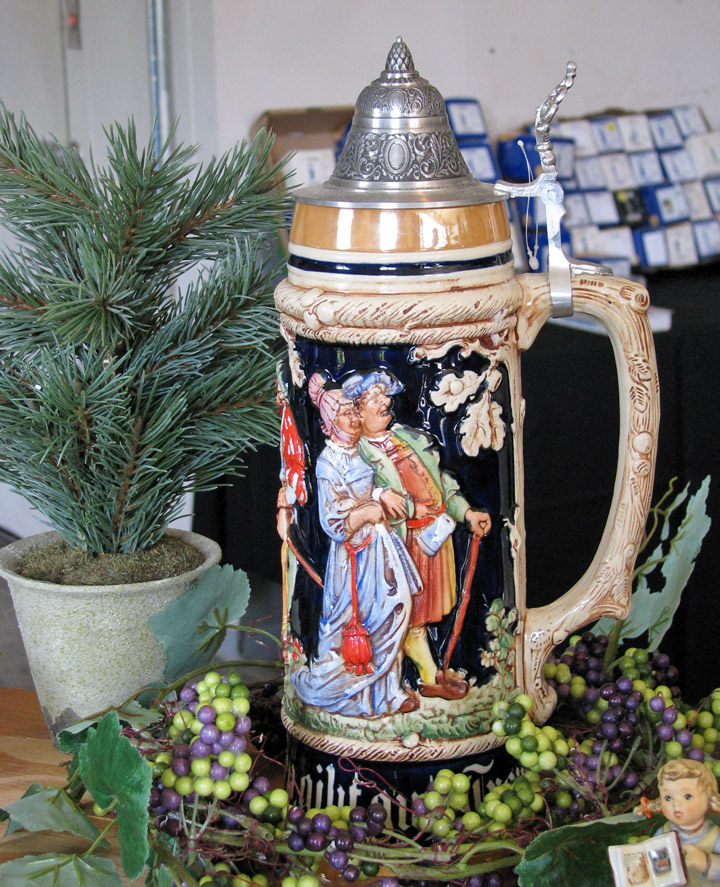 for drinking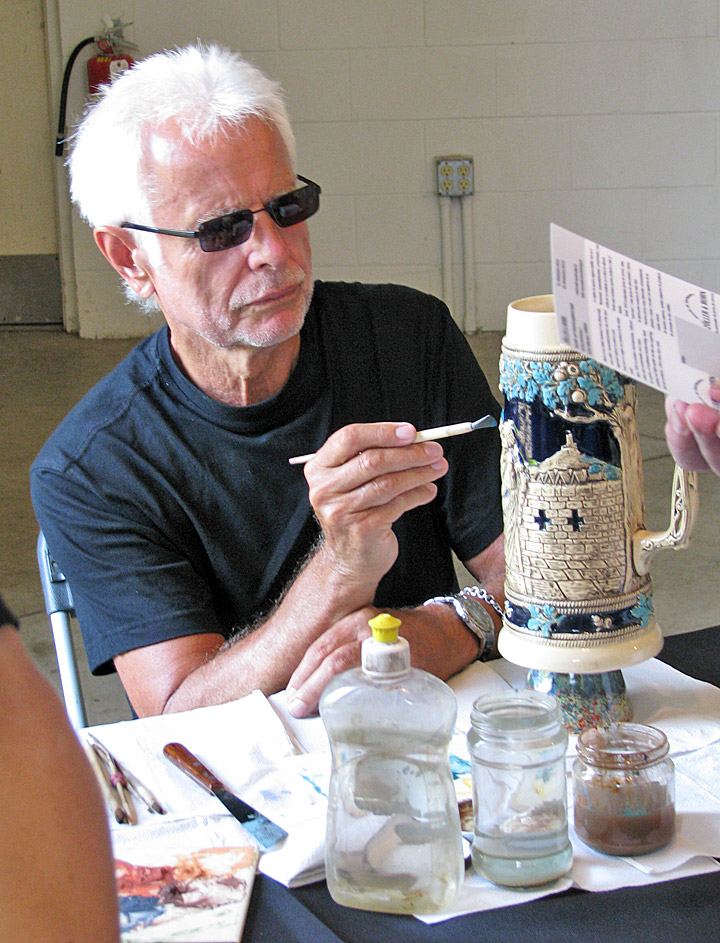 painting the glaze on the stein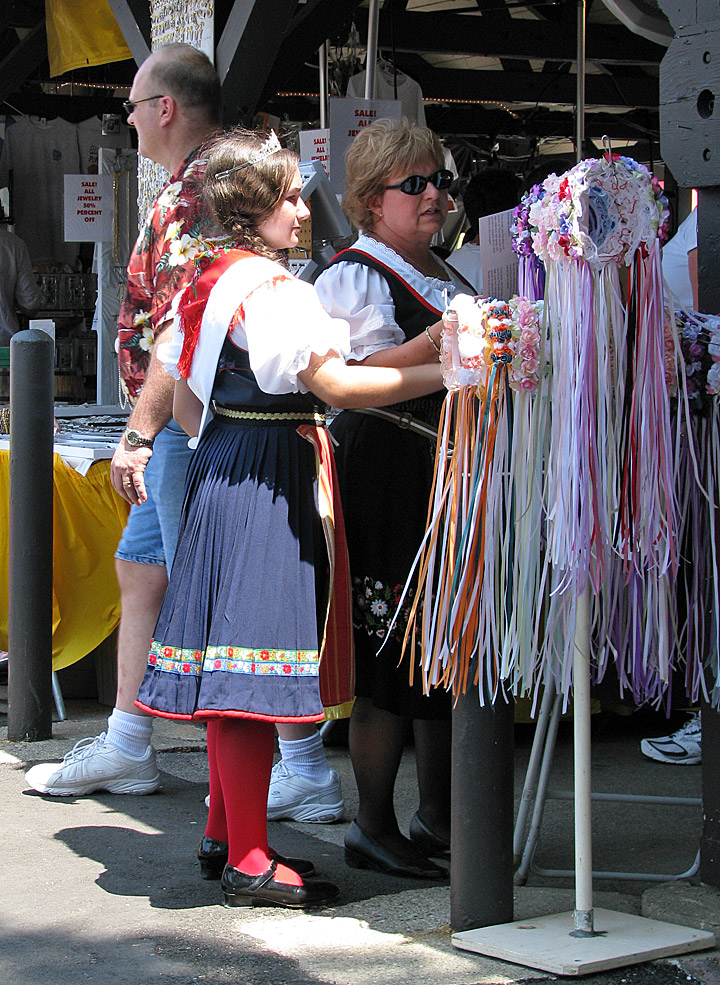 picking out a headdress
still more pork available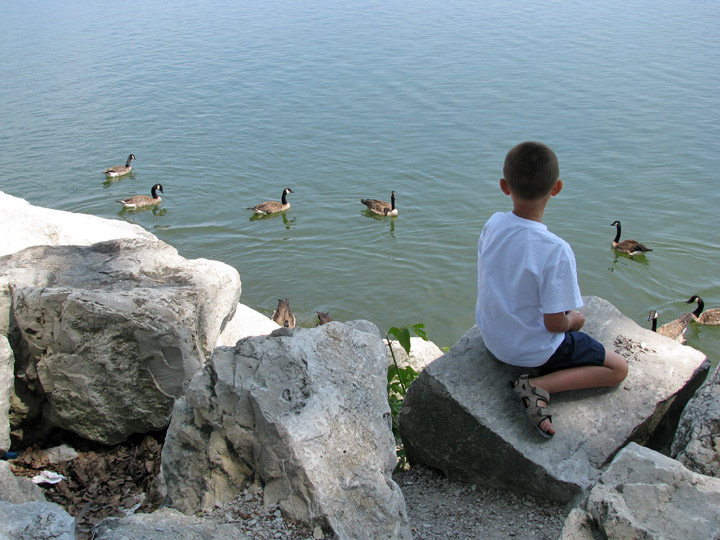 on the lakefront
---
---