Karl Ratzsch's
Ratzsch's Restaurant began in 1904 when Chef Otto Hermann opened "Hermann's Cafe" in downtown Milwaukee. A few years later his stepdaughter, Helen, came from Germany to live and work in the cafe. Prior to WWI, Karl August Ratzsch Sr. was on tour in the United States and due to the outbreak of war, stayed, settled in Milwaukee and began working with Helen. After a ten-year courtship, Helen and Karl were married and they purchased the cafe, relocated it to the present location and changed the name to "Karl Ratzsch's".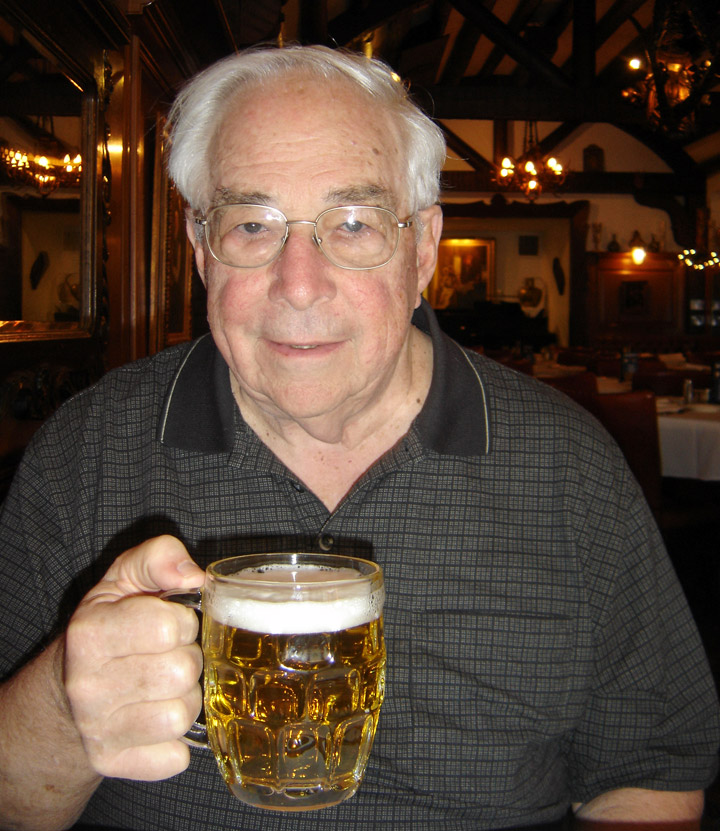 "The Traveler" enjoying a German Lager Beer
Their attention to detail, service and food quality allowed the restaurant to flourish even in the leanest of years. The Main dining room proudly displays many of the European steins, porcelain and glassware that Helen (affectionately known as "Mama" Ratzsch) collected. Karl (Papa) and Helen continued operation of Karl Ratzsch's until 1962 when Karl Jr. became owner.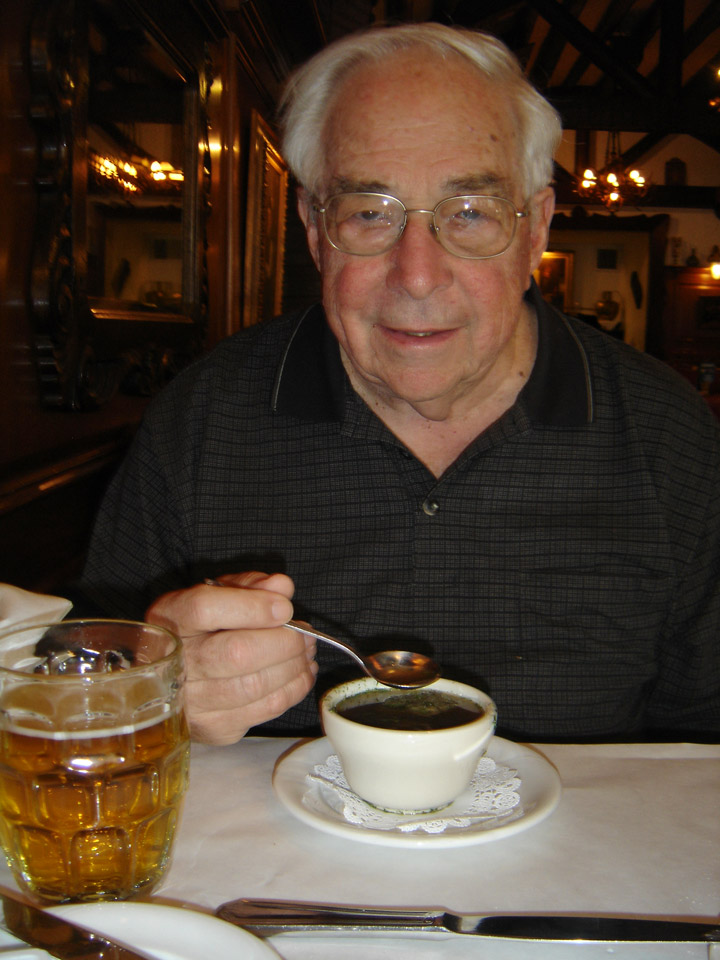 Consomme with Liver Dumplings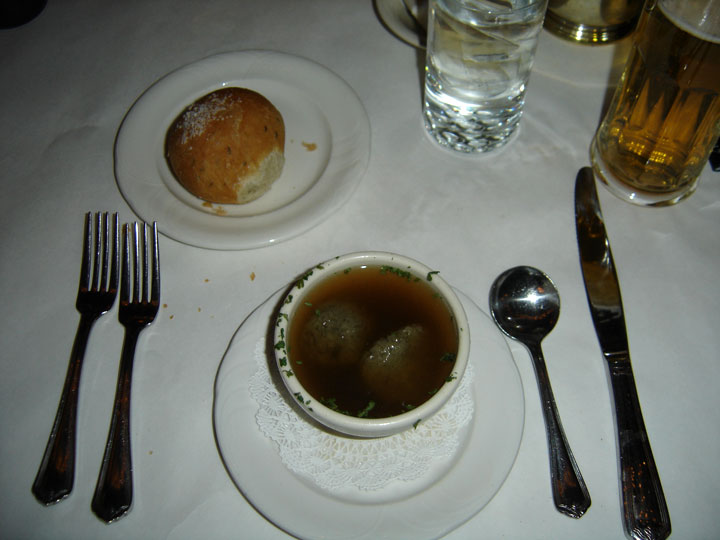 the Liver Dumplings
Karl Jr. carried on the restaurant's successful tradition. The awards and accolades were abundant. His proudest achievement was being honored with the "Travel/Holiday" Magazine Award (now known as the DiRoNA Award) since it's inception in 1952. After purchasing the restaurant from his father, Josef remodeled the bar area in 1996, opening up the space providing diners a comfortable gathering area. The walls are decorated with gorgeous antiques and photographs of celebrities and other notable guests.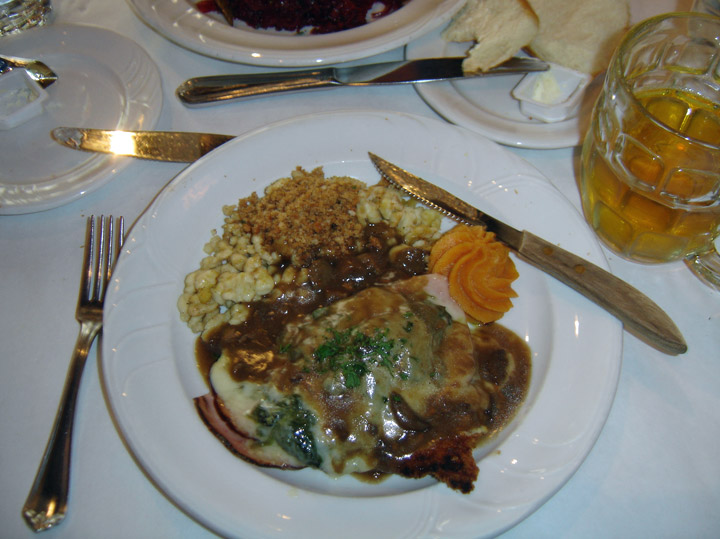 Black Forest Veal
Breaded Veal Cutlet layered with Smoked Pork, Swiss Cheese Spinach and Mushroom Sauce served over Spätzles
In February of 2003, Josef sold Ratzsch's to the management team that has been in place since 1985. The restaurant's Dining Room Manager: Judy Hazard, Executive Chef: John Poulos and Restaurant Manager: Tom Andera, have over 85 years combined experience in the industry. They continue to uphold the Ratzsch Family tradition first begun in 1904. Together with our staff we look forward to serving you into the new millennium.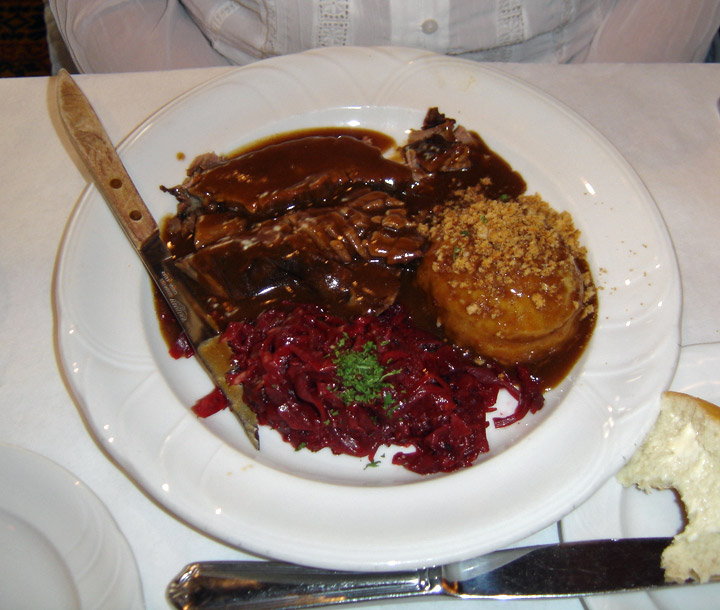 Sauerbraten
Marinated Sirloin Roast with Ginger Snap Gravy, Red Cabbage, and Potato Dumpling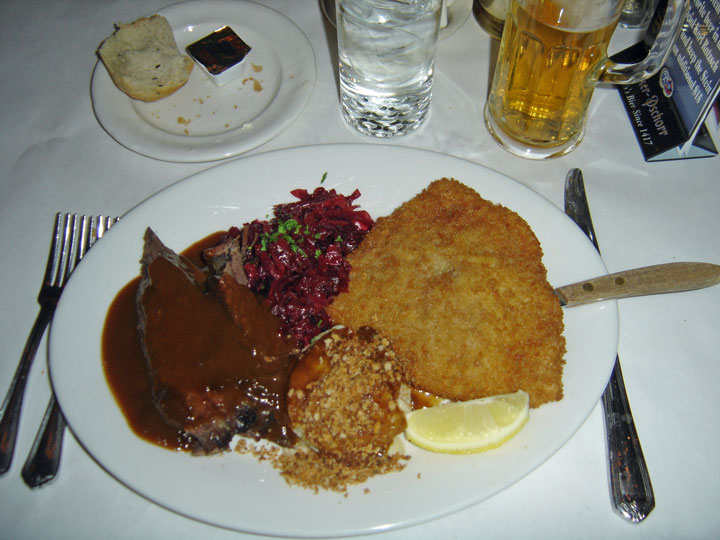 Cutlet with Sauerbraten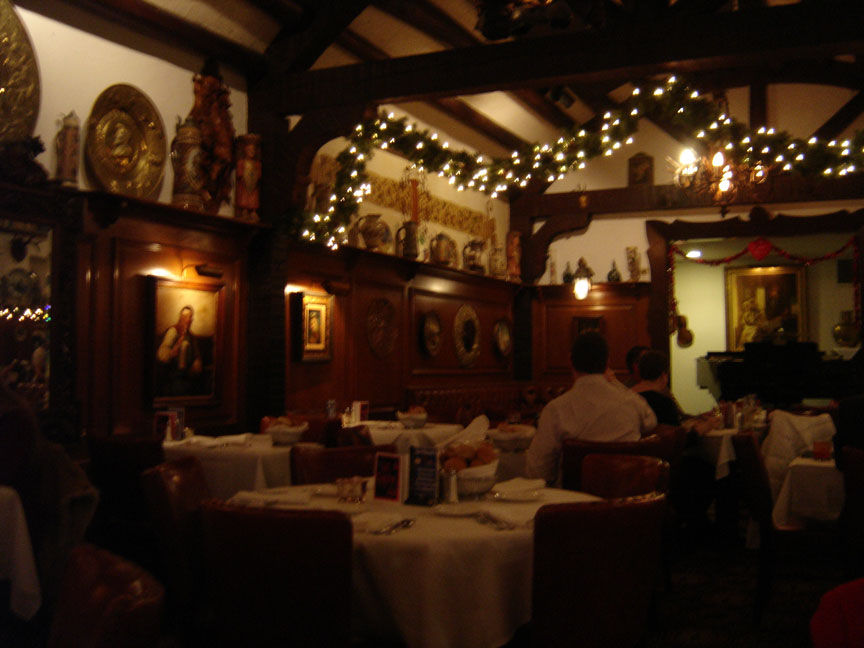 in an Old World setting
---
---