Mader's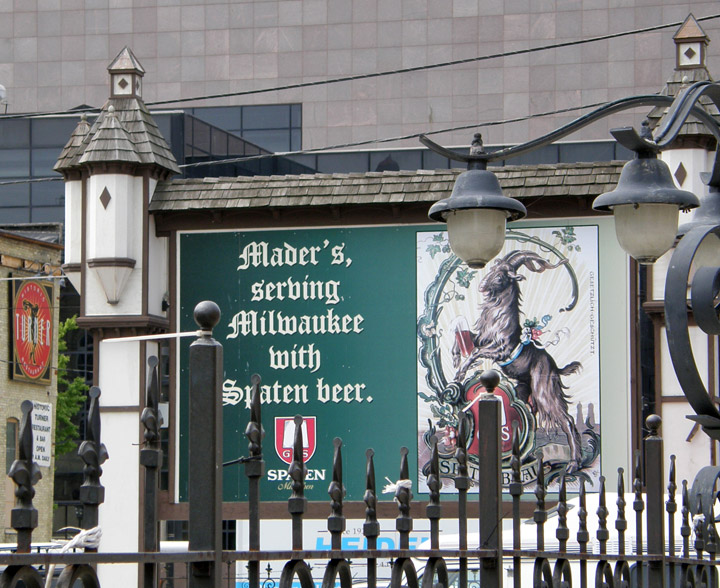 Mader's
1037 N. Old World Third Street, Milwaukee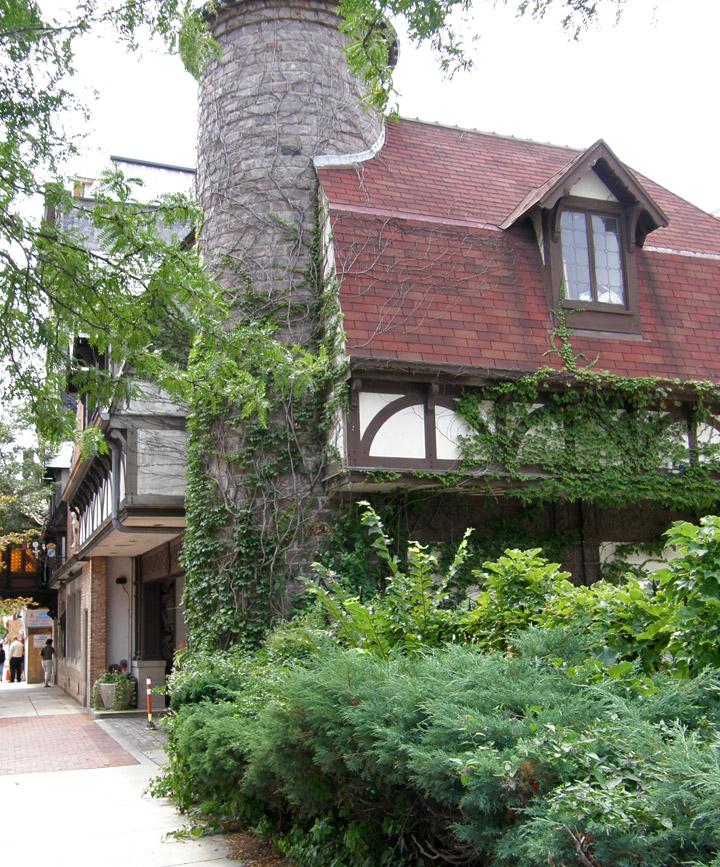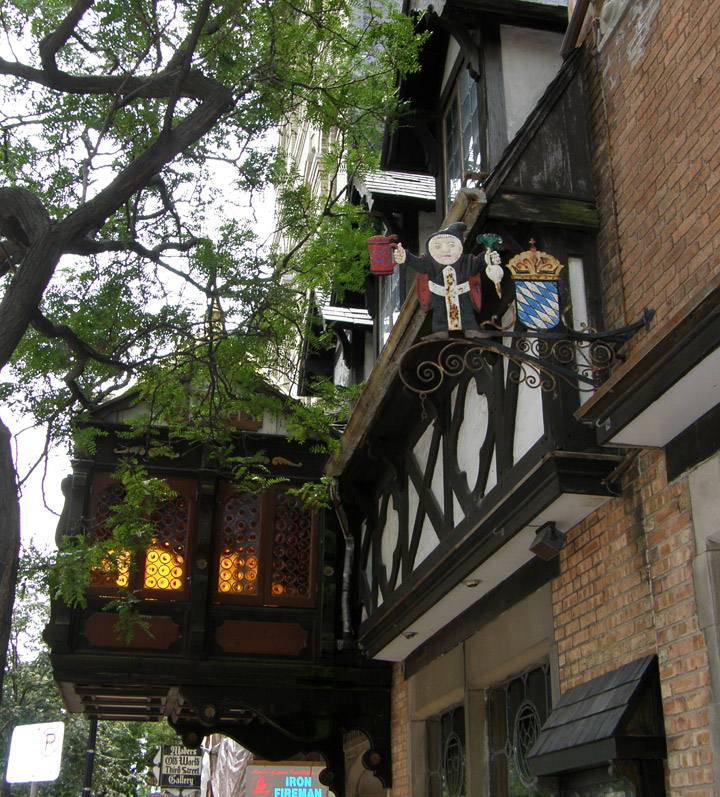 One of the signature German restaurants in downtown Milwaukee, Mader's has been serving on Old World Third Street since 1902.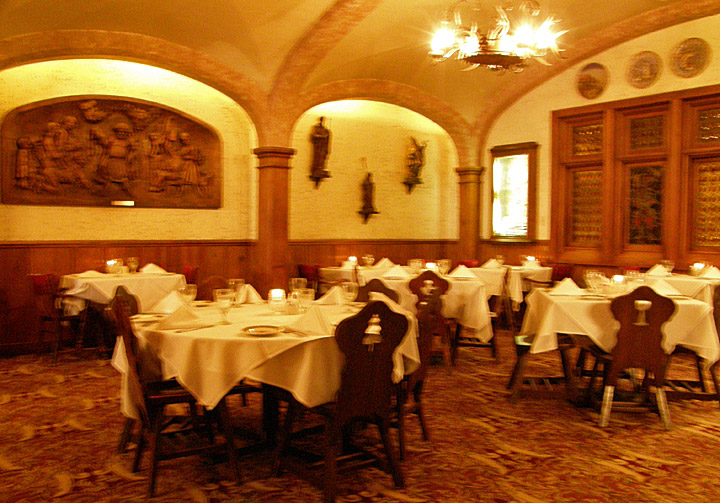 dining room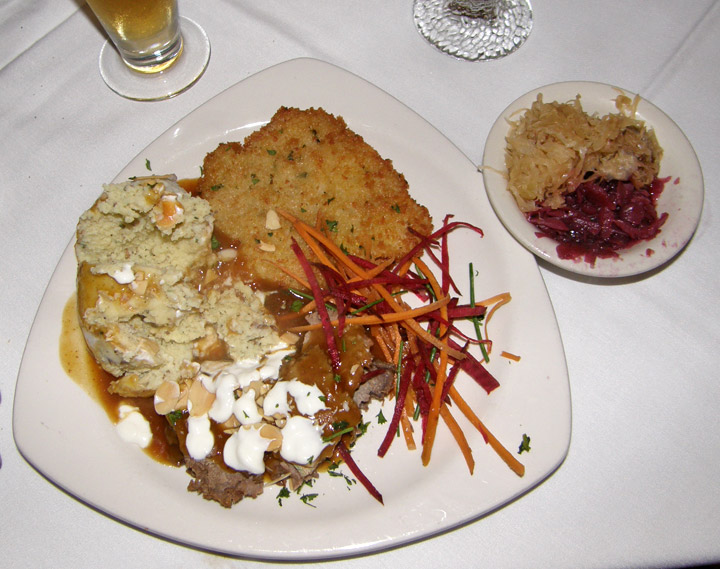 sauerbraten (foreground), Weinerschnitzel (background)
Specialties at Mader's include the Bavarian sauerbraten (beef marinated in old world spices and wine vinegar for 10 days, topped off with ginger snap sauce, served with red cabbage and spaetzle. Mader's Famous Tower Ring Pork Shank (favorite for 99 years, updated to a skinless shank with an apple demi-glaze served with sauerkraut and potatoes. Wienerschnitzel (veal pounded flat, lightly breaded and sautéed), served with potato dumplings and mushroom cream sauce.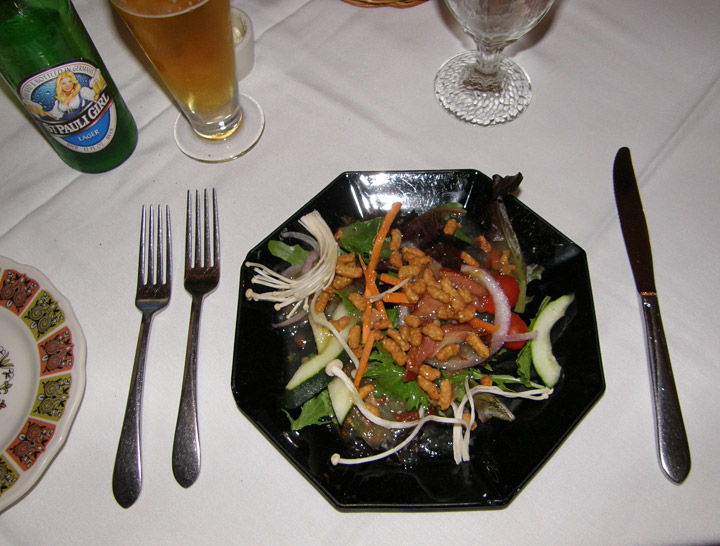 Mader's salad
Mader's offers 217 imported beers, some of which are even German.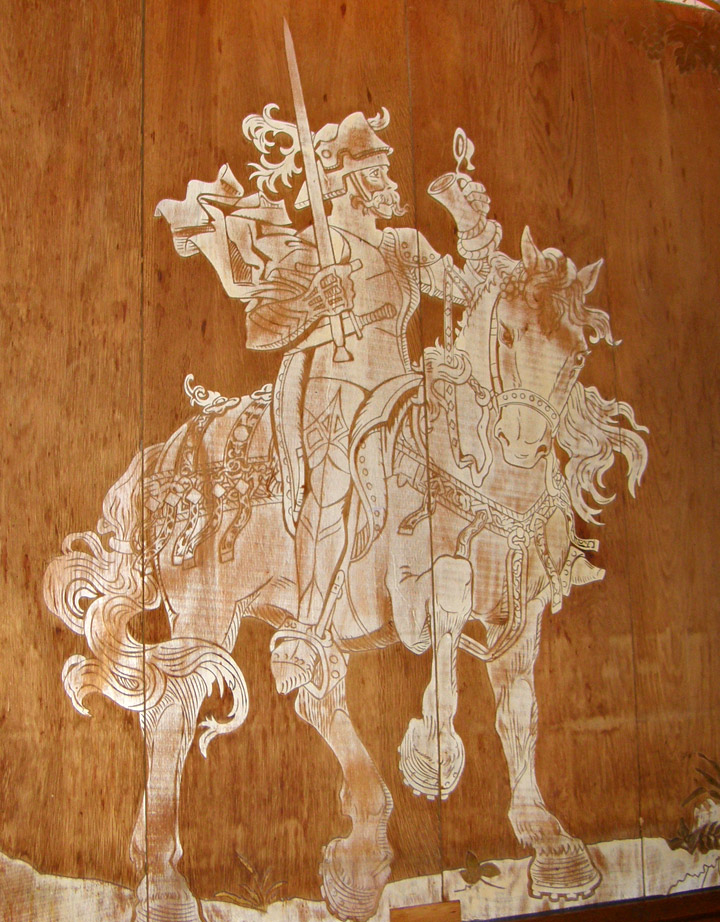 a Mader Knight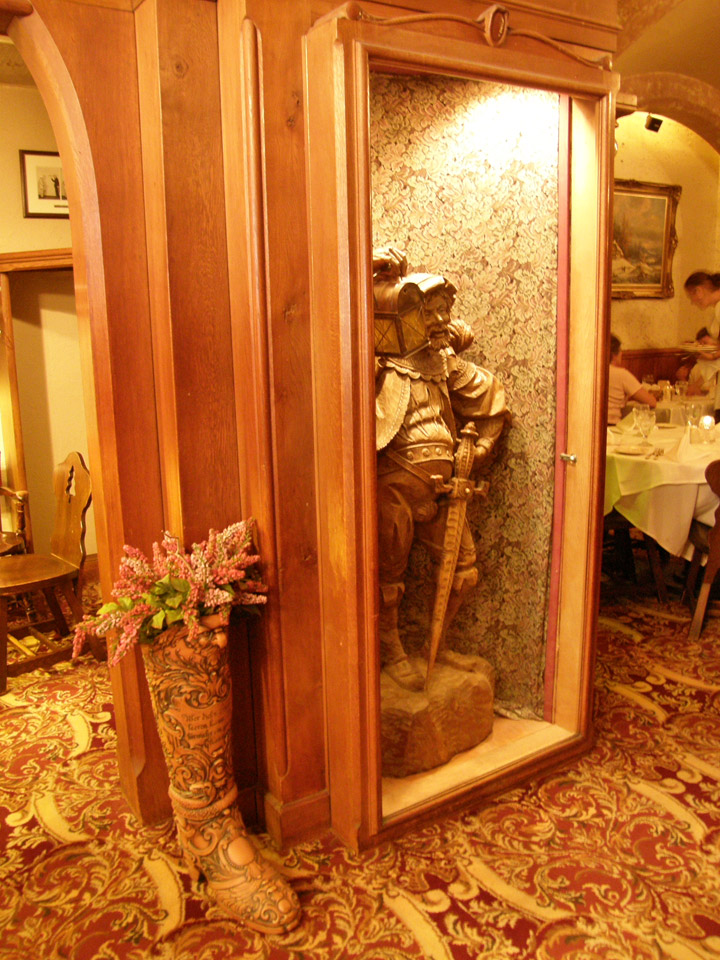 Knight in a Box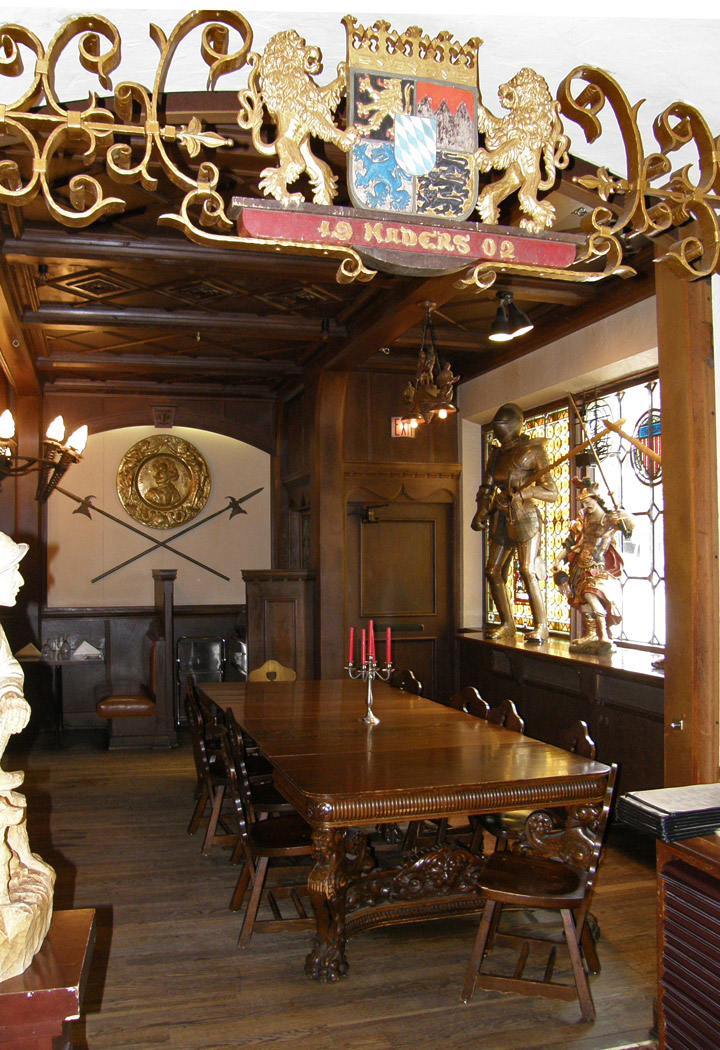 front room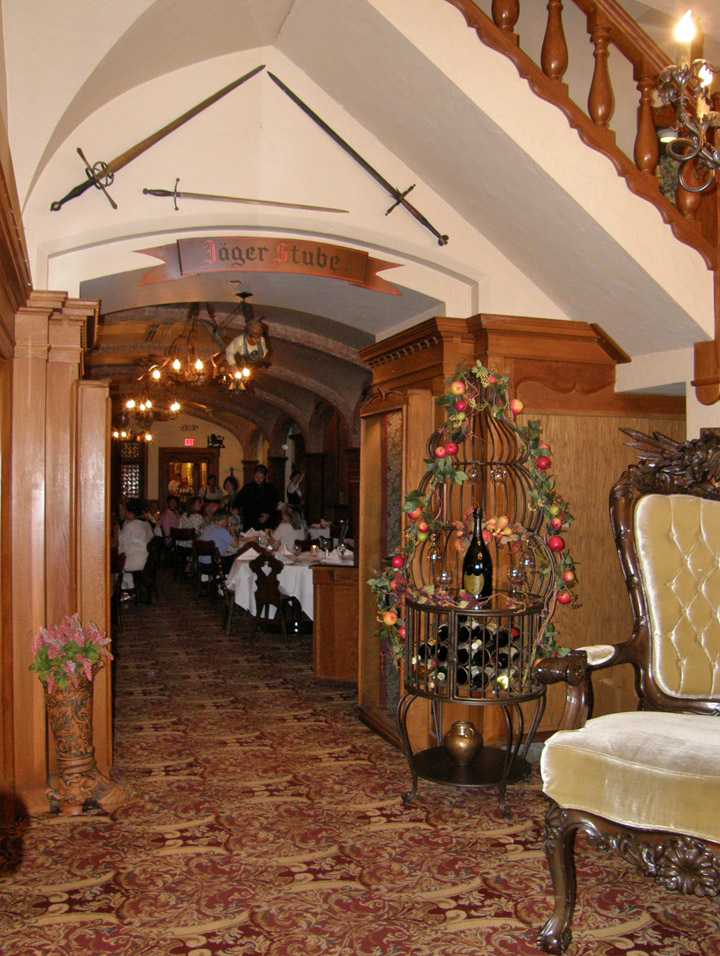 Jager Stube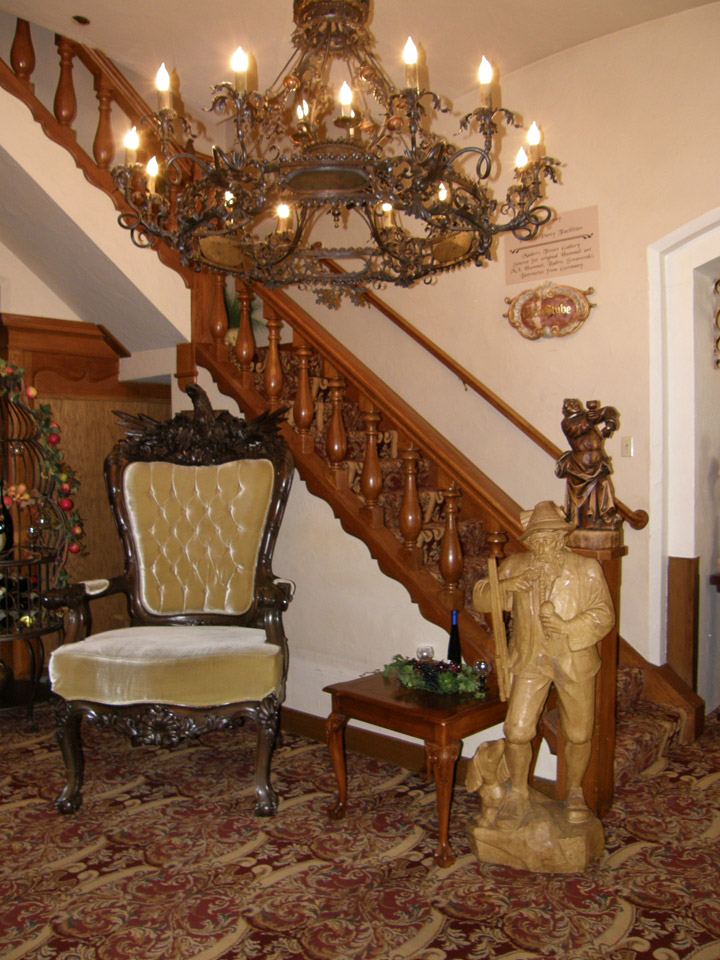 the Welcome Bavarian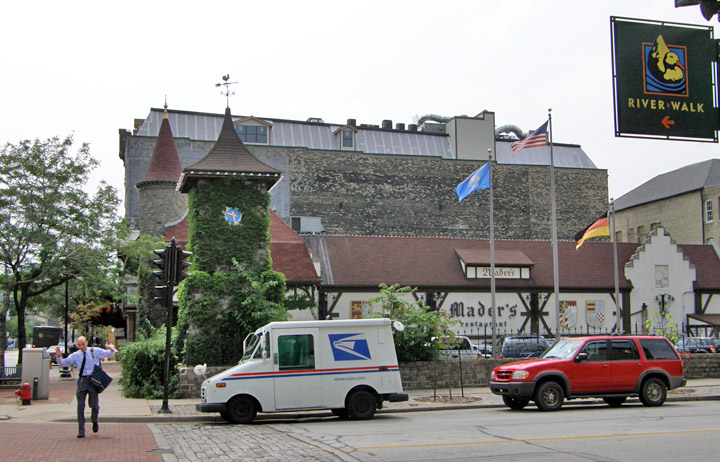 the happy postman
Photos from Karl Ratzsch's, another German restaurant
---
Maharaja Indian Cuisine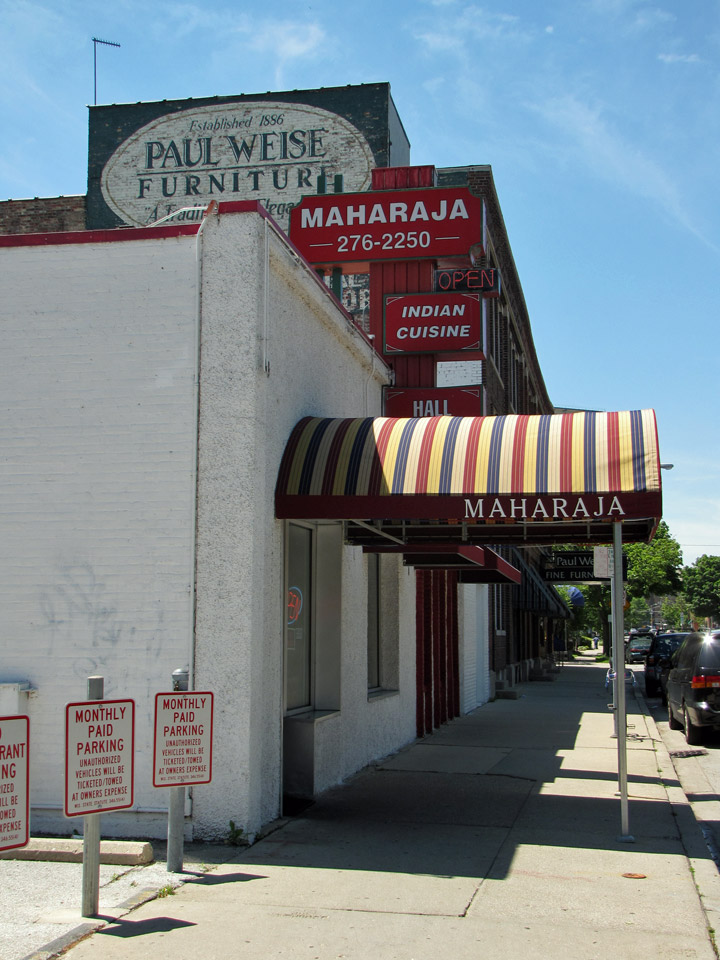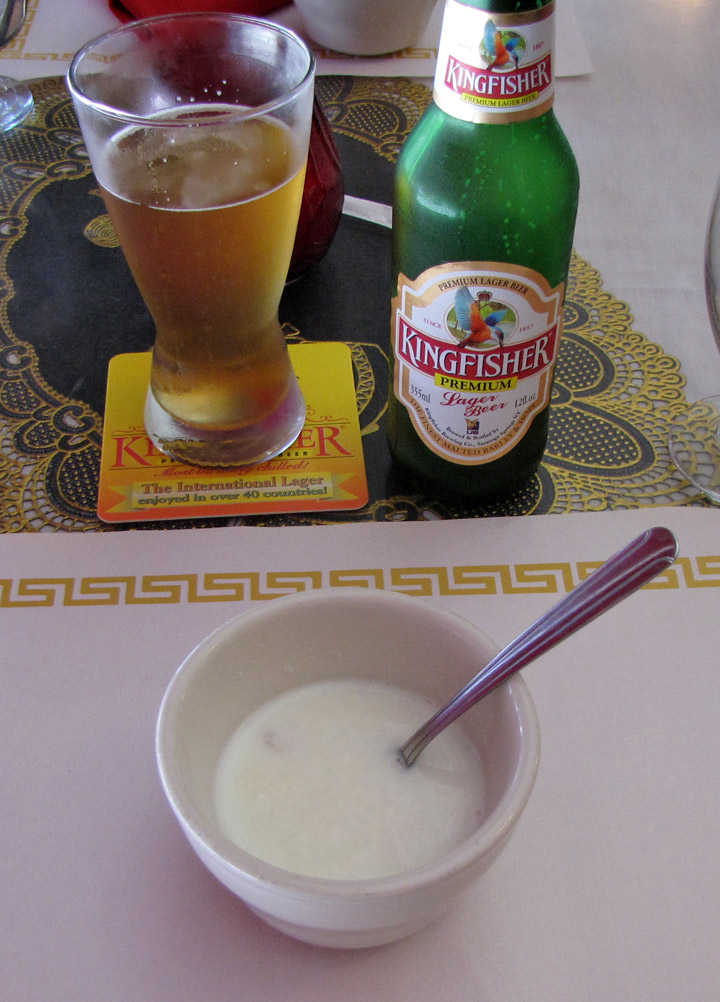 coconut soup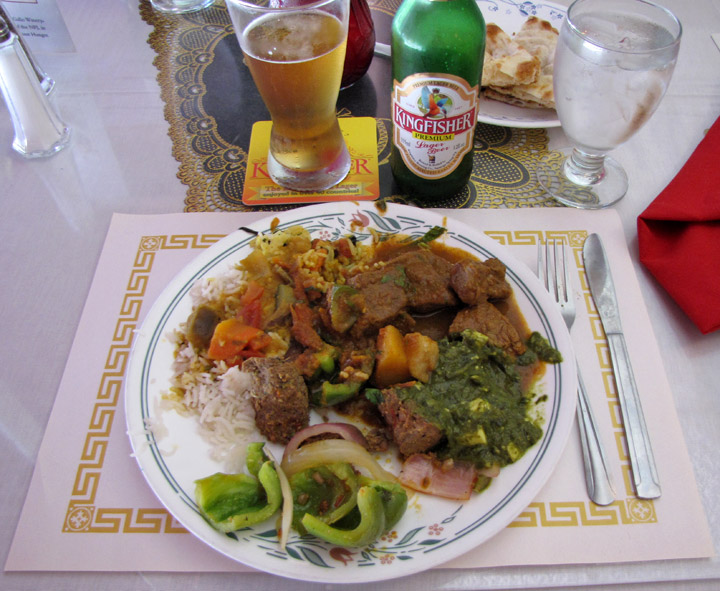 from the buffet
---
---